Award-Winning Poet
Poetry should be heard, not just read, and to hear 16-year-old AExME Council member Samuel Getachew perform his poetry is to believe in the power of words. "The role of the artist is to make the revolution irresistible," says the Oakland, Ca,. resident, who we dare you to try to resist, quoting the artist Toni Cade Bambara.
The Ethiopian-American high school student's poetry about gun violence, the immigrant experience, and racial injustice have garnered over half a million views online and landed his strong, vulnerable words in news outlets including NPR and the New York Times. In addition to co-founding his high school's student activism club and serving as features editor of his school paper, Samuel is the 2018 Oakland Vice Poet Laureate and the Youth Speaks Teen Poetry Slam Grand Slam Champion… for 2017 and 2018!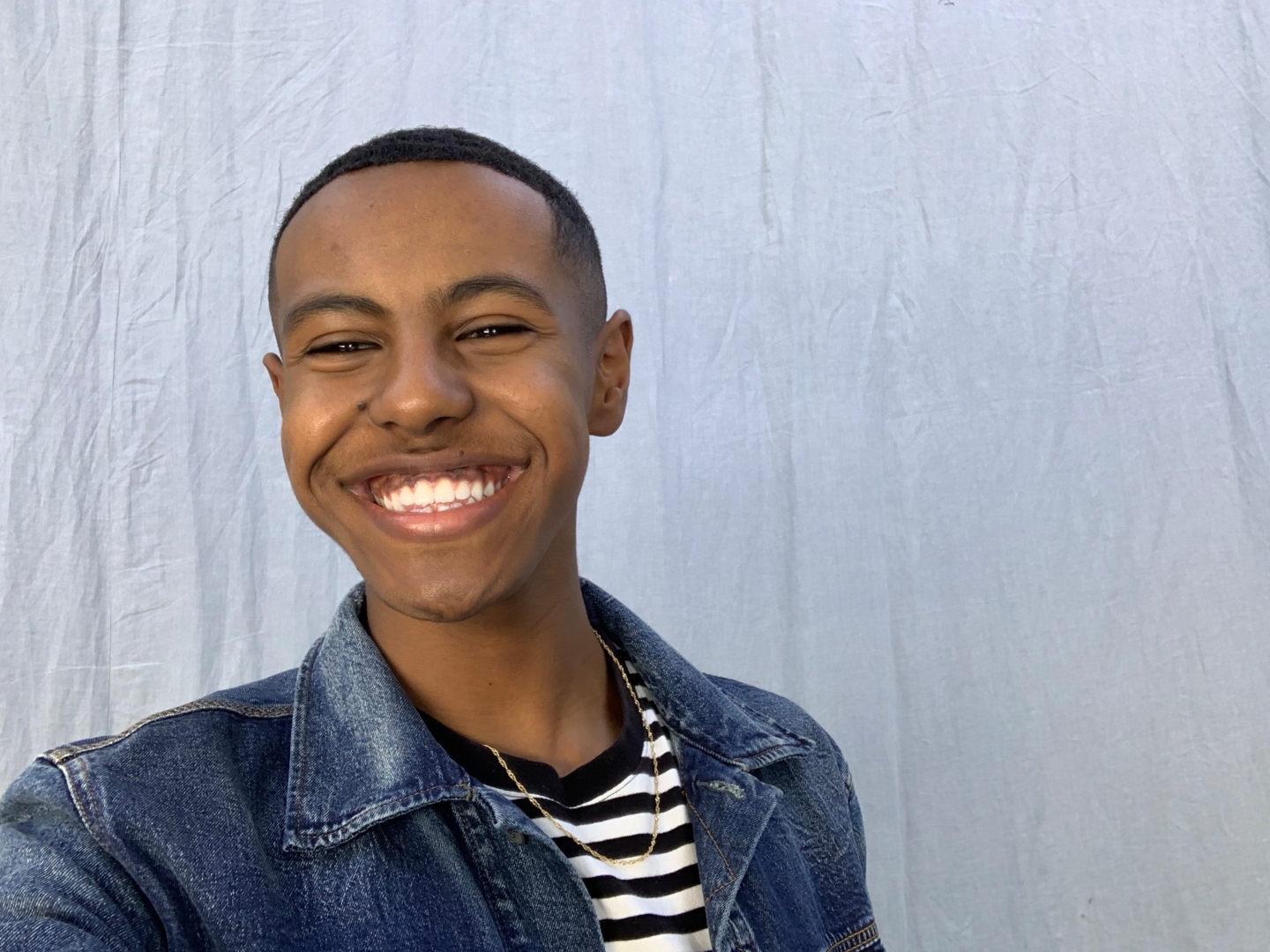 You'd think speaking at events with Zendaya (nbd) and members of Congress and the Senate (uh, kinda a big deal) would be life achievements unlocked for Samuel. But he swears his proudest moment came at a recent open mic night when he realized his poetry is inspiring other people to find and use their own voices. A girl who'd never before read her work in public shared that seeing Samuel perform his poetry inspired her to share her writing.
"In that moment I realized I'm not just saying words to open space. When I perform there are people watching and it actually is changing people's lives."
Samuel looks up to Barack Obama and Chimamanda Ngozi Adichie, he says, but his biggest role model is none other than the Queen herself, Beyoncé:
"The way that she creates for herself without really worrying about what repercussions are going to come of it or what people think, that inspires me a lot."
Meet all the members of the AExME Council here.