You have the power to build a better future. Which is why, in celebration of today's National Voter Registration Day, we're excited to share our latest collaboration with the AExME Council – tees in support of getting out the vote. These tees feature hand-drawn graphics inspired by the Council, with ALL sales benefiting HeadCount.
Read on to learn more about how these AExME Council members collaborated with the AE design team, and why voting is truly the ultimate way to show your individuality and self-expression.
Joseph Touma
Bridge the Divide Co-Founder, @josephmtouma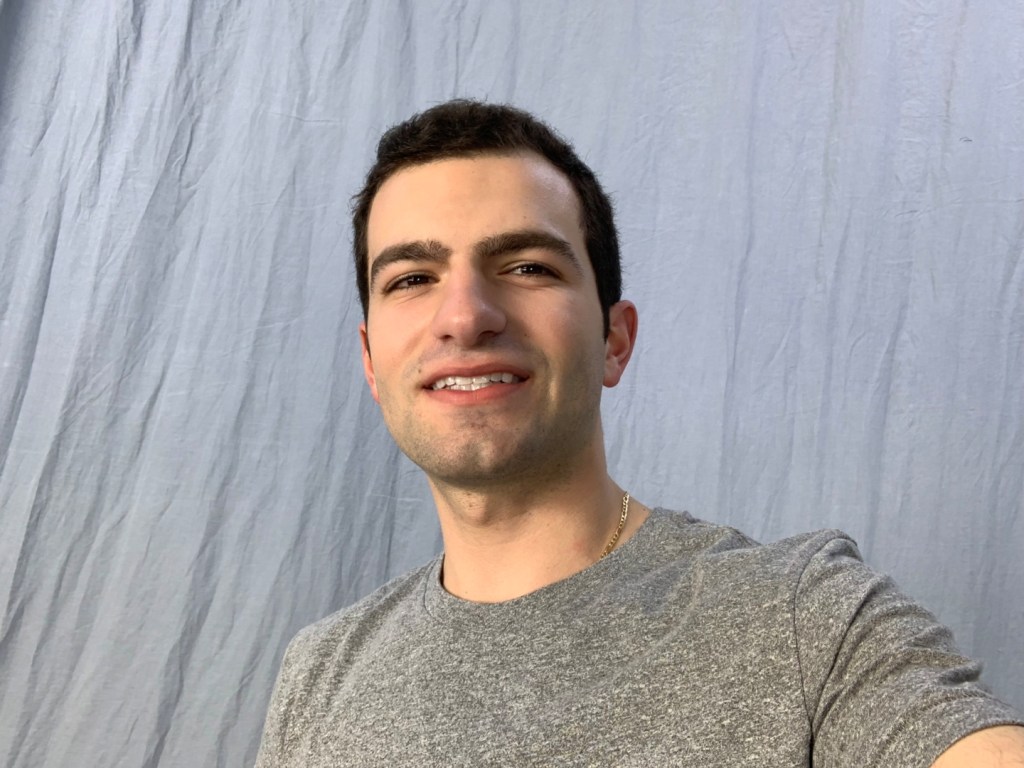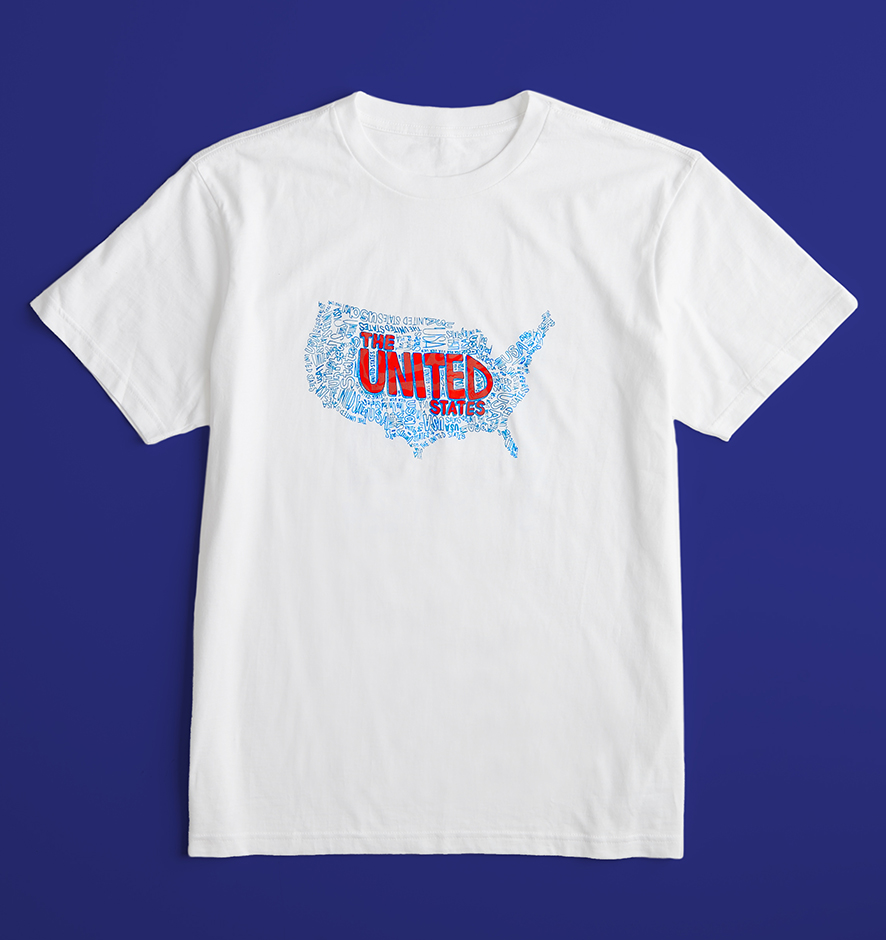 Q: What was your inspiration?
Today, the United States finds itself increasingly divided. Now more than ever, it's important to remember one of the fundamental ideas behind America – we are a group of people, with different backgrounds, experiences, and political beliefs, all living together in unity. This tee emphasizes the most significant word in our country's name, "United," and reminds me of the importance of respecting and caring for all Americans, regardless of the labels that are often used to divide us.
Q: How did you collaborate with the AE design team?
As a member of the #AExME Council, I had the opportunity to get a behind-the-scenes look into the design process at AE. When they told me I could design a shirt, I wanted to make something that illustrated the message of my organization, Bridge the Divide, in a simple yet meaningful way. After several months of communication with the design experts at AE, I'm thrilled to see the final look and pumped to share it with the world!
Q: Why does voter registration matter?
The United States is more than a country. It's a set of ideas, with democracy at its core, that only works if we, the people, vote. HeadCount is a nonpartisan organization that registers voters regardless of their political preferences. All voices deserve to be heard, and at the end of the day, the importance of voting is one thing we can all agree on. Right now, millions of people around the world are fighting for the same opportunity. We must remember how lucky we are even to have the chance to cast a ballot in the first place. So, whether you are young or old, rich or poor, progressive or conservative, everyone has the right and responsibility to vote.
Tim Johnson, Jr.
Actor & Musician, @cityboyjr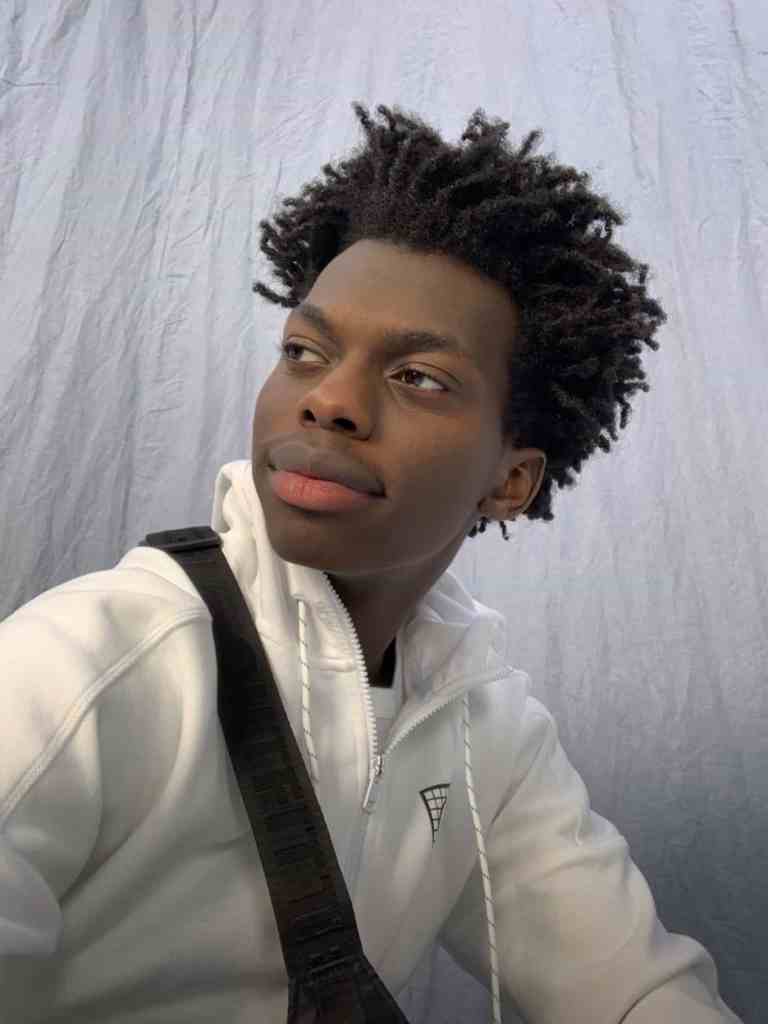 Q: What was your inspiration?
The idea for the shirt design came when I went to Pittsburgh for our first AExME Council meeting. I saw this painting in the hotel we were staying at of this beautiful black woman with positive words that created the Afro on her head. I was like, "Woahhh, this is cool." It inspired me to start writing down things that bring me joy. I feel like sometimes in our minds, we have a collage of negativity, so creating a shirt filled with positive vibes can help remind us that light will extinguish the darkness.
Q: How did you collaborate with the AE design team?
I sent different words to the design team and they got right on it! And they did their thing!!!
Q: Why does voter registration matter?
I feel like we need to break down what we stand for as citizens of this country and what qualities we want in our leaders. I'm thankful to platforms like American Eagle who understand that we hold the power to change this culture no matter who we are. So vote for yourself and for others who can't.
Samuel Getachew
Award-Winning Poet, @samuelgd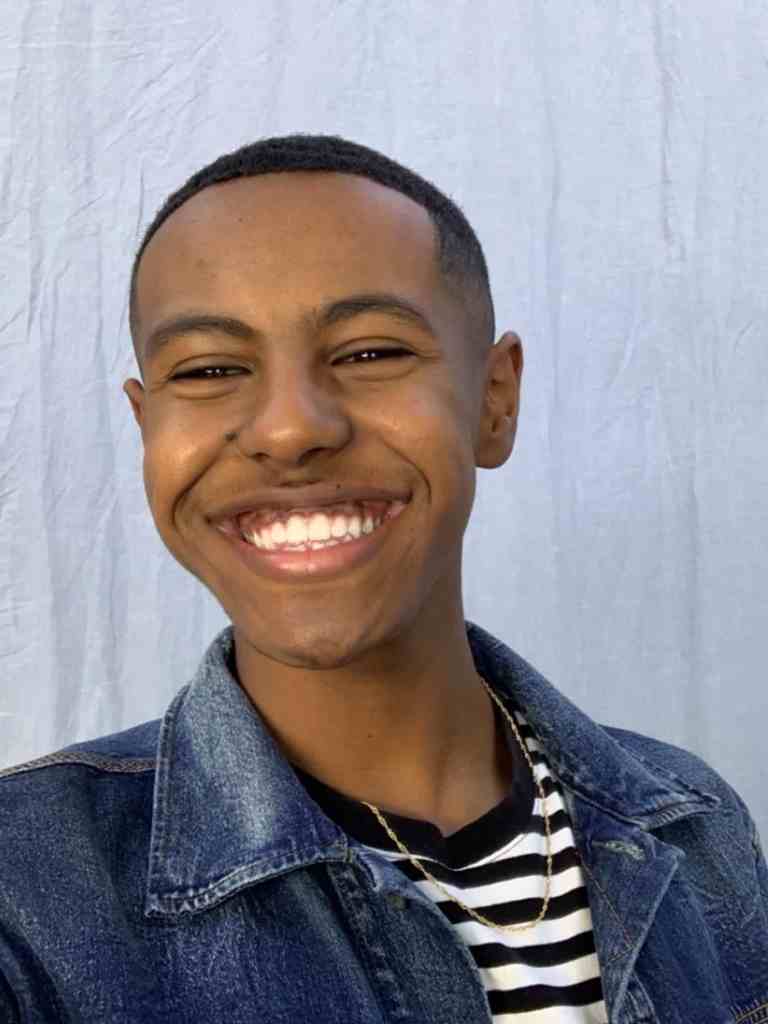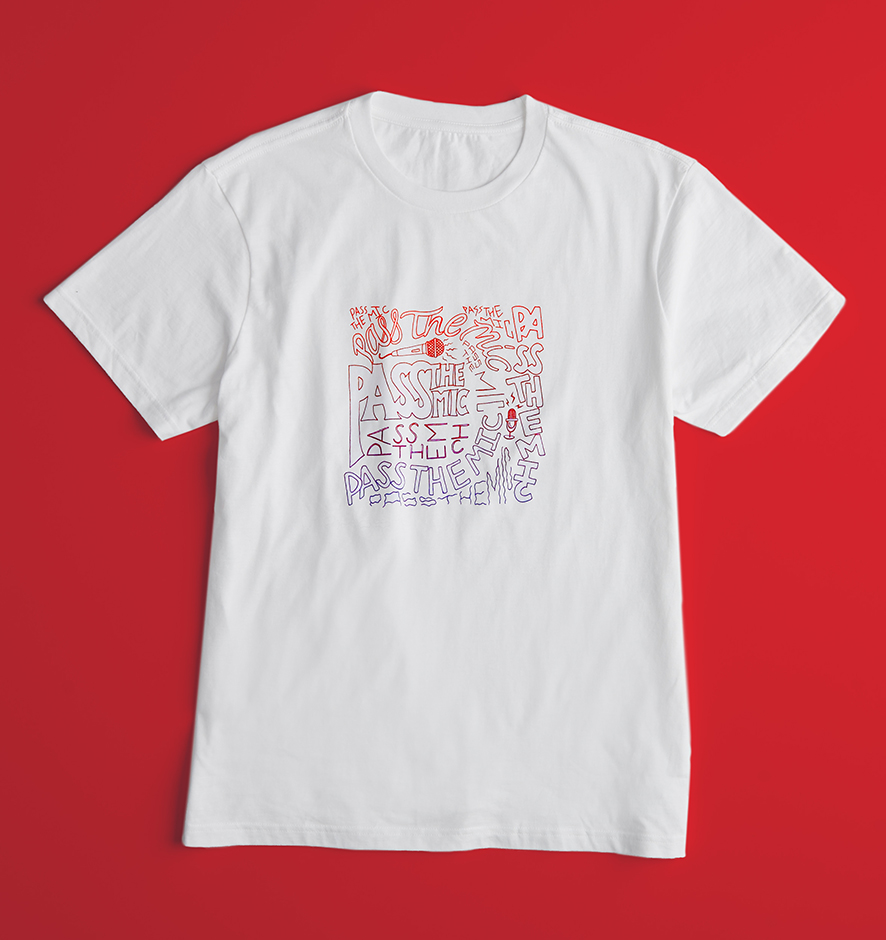 Q: What was your inspiration?
"Pass the mic" is a pretty common phrase, but it has taken on higher importance for me as of late. As a spoken word poet, I encounter a lot of microphones. For my art form, mics are an instrument of power and expression. They represent a platform and a voice. The possession of a mic is a privilege. We all hold privilege in some form – at varying degrees, yes, but some privilege nonetheless. It is so incredibly vital that we recognize the platforms and mics we are given, and recognize that not everyone has the same privilege we do. Rather than speaking for people who are less fortunate than ourselves, we must lend our platforms to project their voices. Now more than ever, we must pass the mic.
Q: How did you collaborate with the AE design team?
I had a lot of ideas for designs, so I sent them all over to the design team. They sent back their feedback, and we decided on the one phrase. Then they sent over initial designs, and I gave my thoughts on which I felt communicated the message best. After a few discussions on colors and prints, we decided on the final product!
Q: Why does voter registration matter?
The franchise is one of the many privileges that we as Americans often take for granted. When we abstain from democracy, our very political system malfunctions. But we also live and work within a system that is intentionally designed to create a group of voters and a group of non-voters, creating barriers based on race, class, gender, and more. Voter registration and education and organizations like HeadCount are vital because they seek to break down those barriers, and establish a government that truly works for the people. However, it is important to remember that not everyone can vote – in fact, many of the people most impacted by government policy are disenfranchised due to citizenship status or criminal records. We must also lend our privileges to them, voting with them in mind, and recognizing the immensity of the gift that is our right to vote.
---
These AExME Council members are changing the world, and so are YOU. Tag #AExME @americaneagle to share how you're using your voice to inspire change.