This year AE announced Future Together, a philanthropic program to support and inspire the causes that matter to YOU—so we can build a better future together. We've committed to awarding $200,000 total in grants this year.
This round we gave out eight more grants for $10,000 each to support food insecurity-focused projects and educational-focused causes.
AEO continues to partner with Feeding America, the nation's largest domestic hunger-relief organization, to provide meals to individuals in need through Feeding America's network of 200 member food banks across the country. To date, AEO has provided more than 25 million meals through Feeding America. Read on to learn more about the third round of projects we're proud to help fund!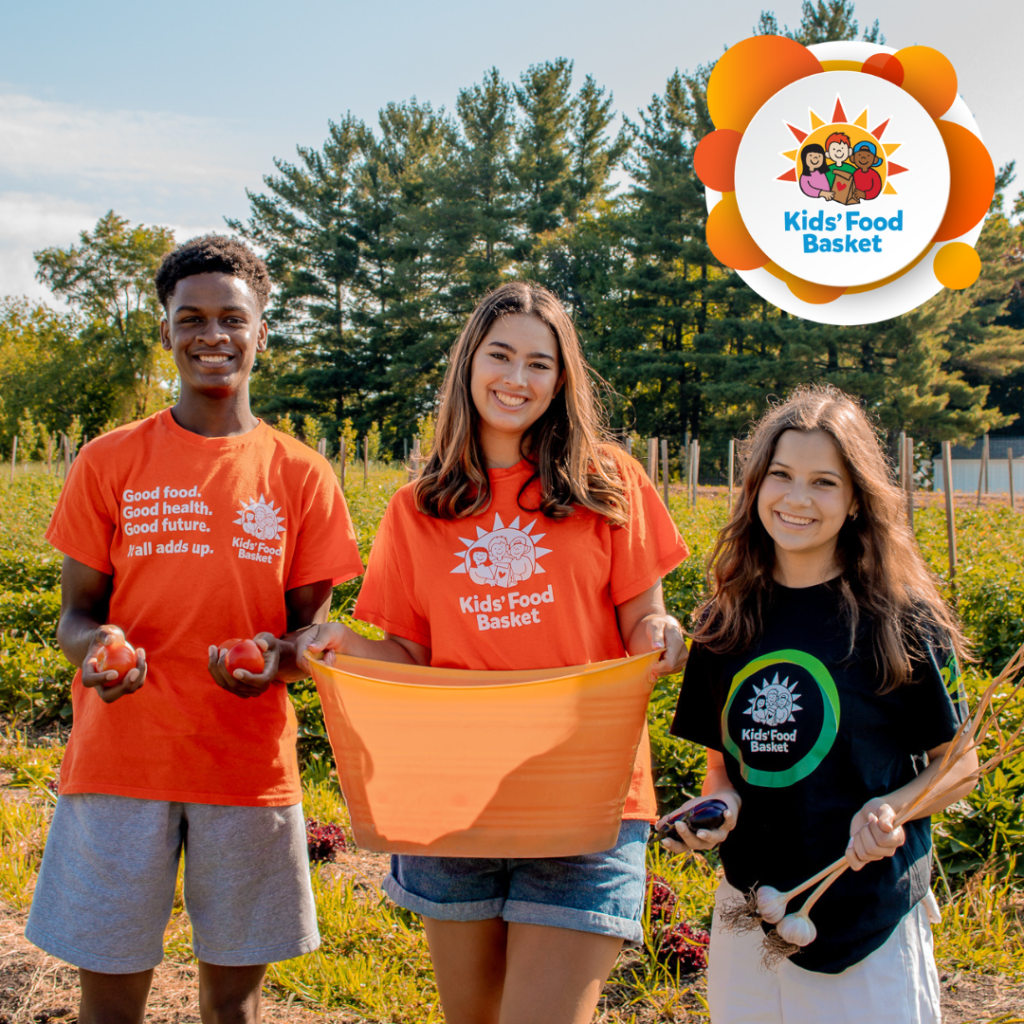 Kids Food Basket
West Michigan
Kids' Food Basket is a community-based food equity nonprofit increasing healthy food access for children and families across four counties in West Michigan, with a new farm serving Ottawa and Allegan counties. AE's Future Together grant will help fund this project to create equitable solutions to food accessibility that work toward breaking the cycle of poverty, nourishing communities, and honoring the Earth.

Tweedside Community Foundation
Clarendon, Jamaica
Tweedside Community Foundation is a nonprofit created to give back to those in the small village of Tweedside of Clarendon, Jamaica. AE's Future Together grant will be going toward feeding over 500 people in the community, purchasing school supplies for students, and creating a new program to provide elementary students with prescription glasses.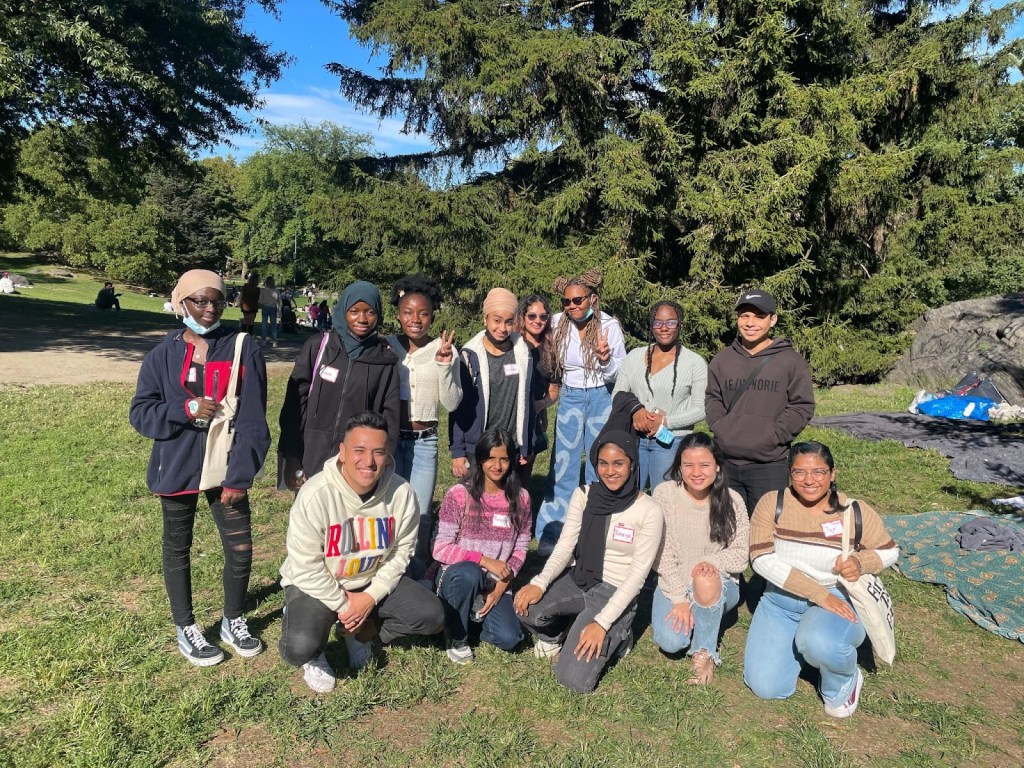 First Tech Fund
Brooklyn, NY
First Tech Fund is a nonprofit whose mission is to close the digital divide by supporting students of underserved backgrounds with technology, practical skills, and opportunities to succeed in the modern world. AE's Future Together grant will go toward expanding the number of seats in its fellowship program by providing students with the support they need to continue to be on an upward trajectory.
Helping Hand Rescue Mission
Huntington, NY
Helping Hand Rescue Mission seeks to improve the conditions of the children, families, and people they serve in Huntington Station, NY through efforts including a community closet, seasonal and holiday programs, and providing baby supplies and care. The AE Future Together grant will be going toward feeding local families and rebuilding the Community Kitchen and Dining Room.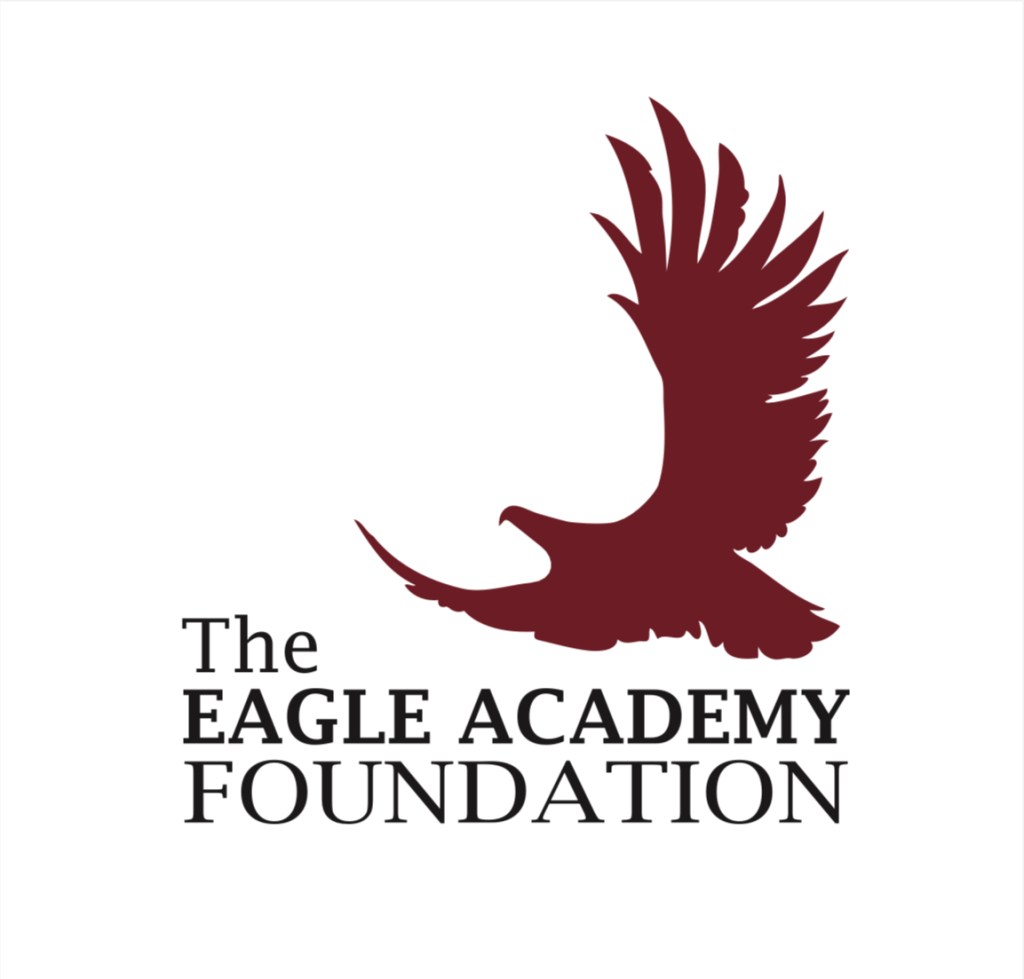 The Eagle Academy Foundation
New York, NY
The Eagle Academy Foundation develops and supports a network of all-male, grades 6-12, college-preparatory schools in challenged, urban communities. The AE Future Together grant will go toward a cohort of students in the Foundation's Eagles Soaring Beyond program, which provides students with college readiness, workforce readiness, social-emotional learning, financial empowerment, and institutional preparedness.
Urban Growth
Chula Vista, CA
Urban Growth is dedicated to promoting sustainable farming through hydroponics in urban environments. The AE Future Together grant will help provide critical supplies and support for the nonprofit's HydroChinampas program, which is designed to teach middle school students to grow food on a commercial scale, providing them with important STEAM education while also giving them the resources and infrastructure to grow food for themselves and their community.
Konkourona Alliance Foundation
Konkourona, Burkina Faso
Konkourona Alliance Foundation is a nonprofit that partners with members of a remote village in Konkourona, Burkina Faso to improve access to education, healthcare, water and sanitation, and provide opportunities for economic development and environmental protection. The AE Future Together grant will go toward building a middle school in the village, with the goal of students learning new skills so they can find work beyond subsistence farming.

Hosanna House
Pittsburgh, PA
Hosanna House is a nonprofit whose aim is to nurture the healthy development of children and families by listening attentively to their needs and providing opportunities to those who might not otherwise have access. The AE Future Together grant will support Hosanna House's Center for Aviation Technology and Training. Over the past year, the Center has engaged 147 children and youth through aviation modules and a 5-week specialty camp about drones and robotics for teens.