MEET TAYLOR:
#InMyAEJeans TikTok challenge winner!
Say hello to Taylor Harris (aka @itstayyedits), TikTok's newest star and winner of the #InMyAEJeans TikTok challenge! Taylor is an 18-year-old high school graduate from Wisconsin and soon-to-be college freshman. She starts classes at Ball State University this fall with a focus on Forensic Anthropology and Art, but she took a few minutes out of her busy schedule to chat with us. Check out Taylor's winning TikTok here and get to know her better below!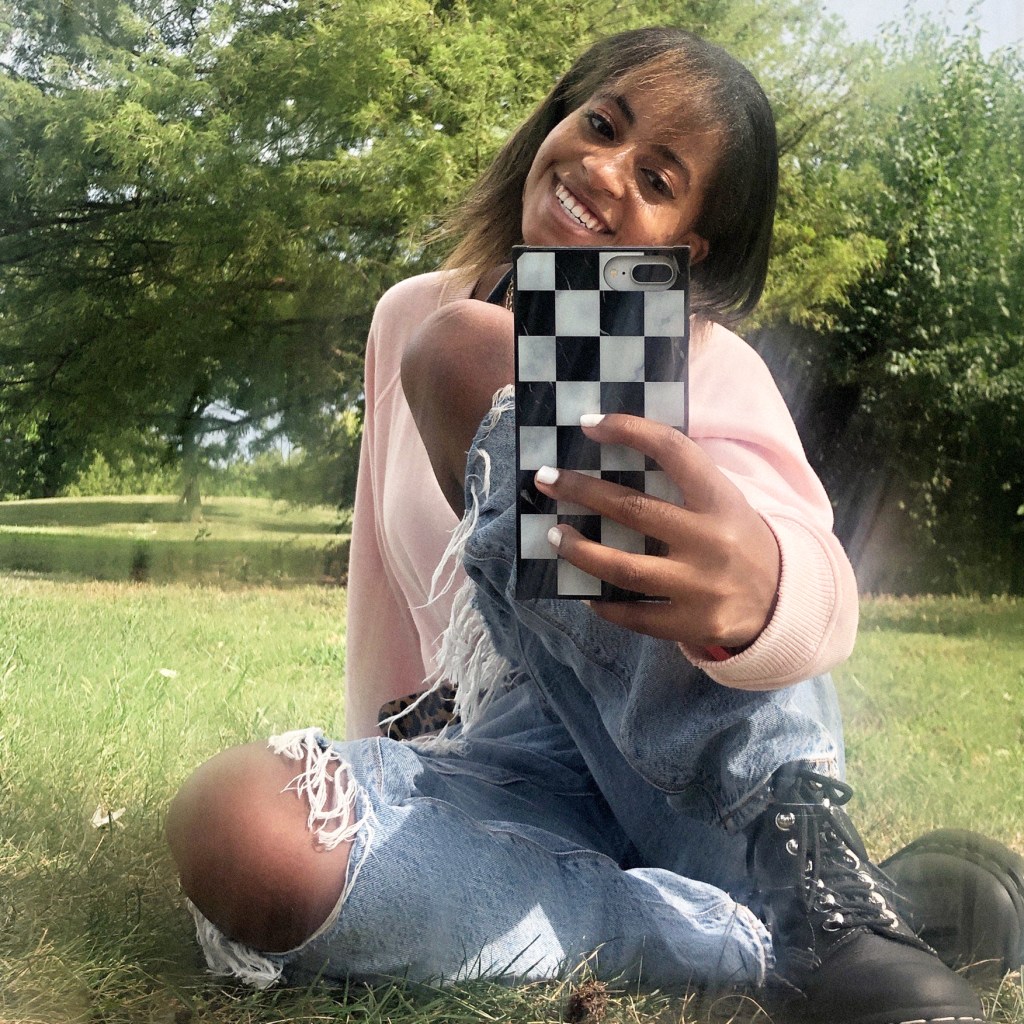 Q & A with Taylor Harris aka @itstayyedits
► Your video was so fun! What inspires you and your artwork?
Most of my artwork is emotion-based. I paint what I feel about my past, present, and upcoming events happening in my life through experimentation with different mediums and use of patterns
► What are you most (and least) looking forward to about college?
What I am most looking forward to about college is meeting new people, creating new exciting experiences, and going on adventures to break me out of my shell. What I am least looking forward to is having most of my classes online and having to spend most of my time in my dorm for activities and classes, but it could be worse.
► Tell us about your side business.
It's in the beginning stages still and it's called T.C Designs. I am planning to sell custom shoes, leather bags, lanyards, water bottles, and my individual paintings + photography. So far, I have sold more than half of my paintings and photos with the help of promotion of Instagram and my parents. Currently, I'm working on a website and Etsy shop.
► Besides Addison (of course), who are your favorite Tik Tok stars?
Besides Addison, my other favorite TikTok stars are Maddiwinter, the.Navarose, Avani, Justmaiko, Abbyartistry, Wisdom8, and Eddievr. There are more but these are my top choices.
► Describe your personal style. What's your go-to outfit?
I would say it's like colorful pop art with a mix of street wear. My go-to outfit is a white bucket hat, loose cropped shirt, black joggers, yellow belt, and white shoes.