STRESS-BUSTING BROWNIE RECIPE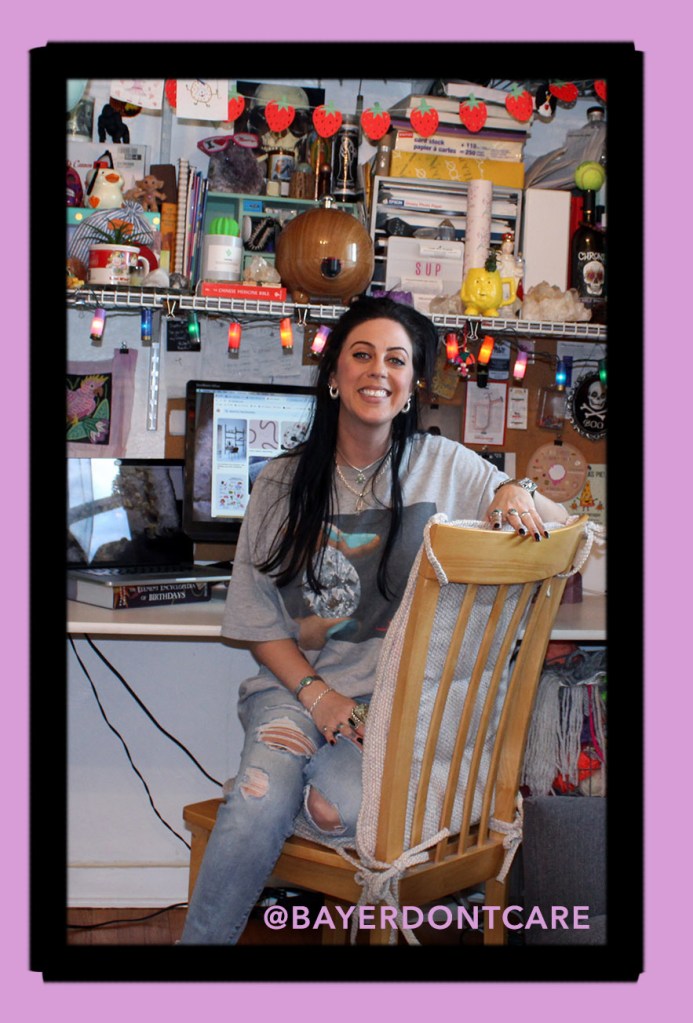 Finding it hard to relax these days? Chocolate helps. Treat yourself to a stress-busting night in by whipping up these brownies from the kitchen of AE Senior Graphic Designer and master baker Julie! With two types of chocolate and a layer of luscious icing, they're beyond decadent. Ooey. Gooey. Cakey. Fudgy. Literally, the perfect brownie.
If you make Julie's brownies, let us know how they turn out! Snap a pic and tag us using #AExME @americaneagle on Instagram or Twitter. And don't forget to slip into something comfy, light a few candles, and nibble on some chocolate while baking. You deserve it!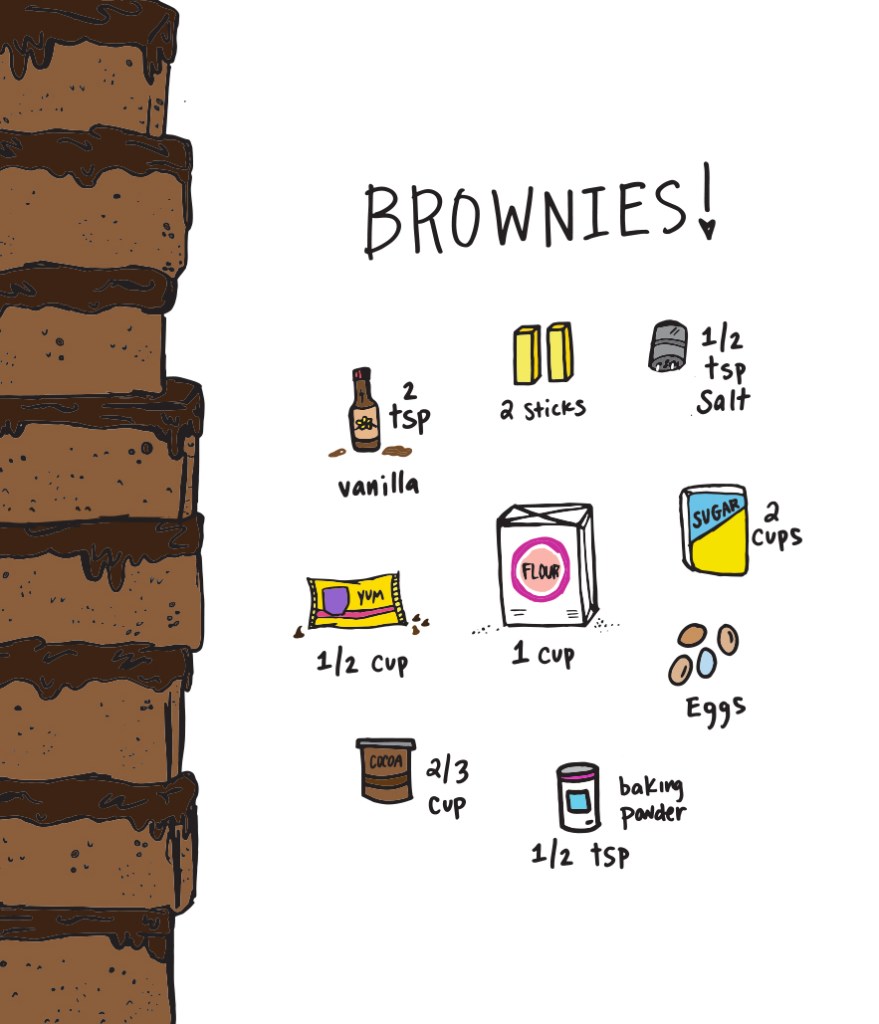 What You Need
1 cup butter (2 sticks)
2 cups granulated sugar
4 eggs
2 teaspoons vanilla extract
2/3 cup unsweetened natural cocoa powder
1 cup all-purpose flour
1/2 teaspoon salt
1/2 teaspoon baking powder
1/2 cup semisweet chocolate chips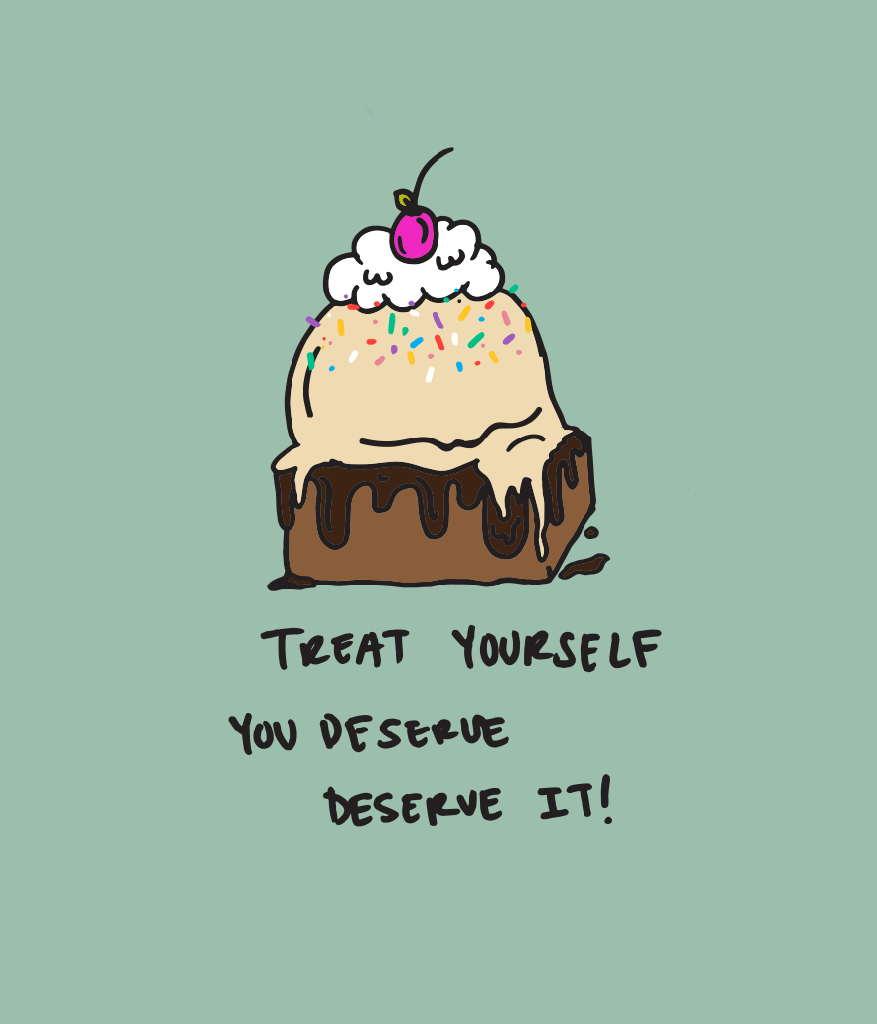 What To Do
1. Preheat the oven to 350 degrees. Prepare a 9 by 9-inch baking pan by spraying with nonstick spray, and then lining with parchment paper leaving excess hanging over two sides of the pan.
2. Melt butter in a medium saucepan over medium-low heat. Remove from the heat. Stir in sugar and chocolate chips until the mixture is smooth.
3. Add eggs one at a time, mixing between additions. Then add vanilla extract.
4. In a separate bowl, mix cocoa powder, flour, salt, and baking powder. Add the dry ingredients to the saucepan, and mix together. Do not overmix. When there are still a few small lumps of unmixed flour and cocoa powder visible, stop mixing.
5. Pour the batter into the prepared baking pan and bake for 32-38 minutes. The top should look shiny and a little bit crackled.
6. Allow the brownies to cool completely (this will take several hours), and then lift them out of the pan using the parchment paper. Spread on icing (recipe below) then cut into bars and enjoy!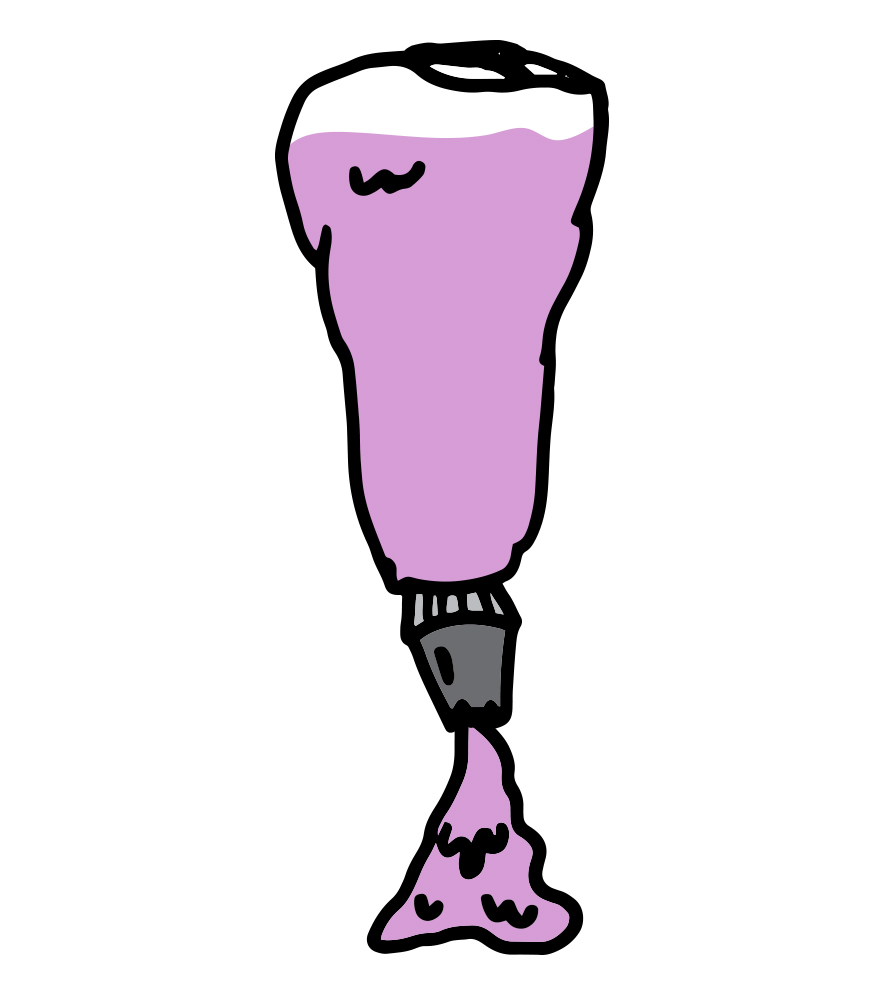 Icing
What You Need
1/2 cup + 2 tbsp heavy cream
1 tbsp butter
A little over 1 cup semi-sweet chocolate chips
What To Do
1. Bring butter and cream to a boil, pour over chocolate, and let sit for 5 minutes.
2. Stir until smooth. Let cool until it starts to thicken.
3. Pour some of the icing onto the brownies and use a spatula to spread evenly.