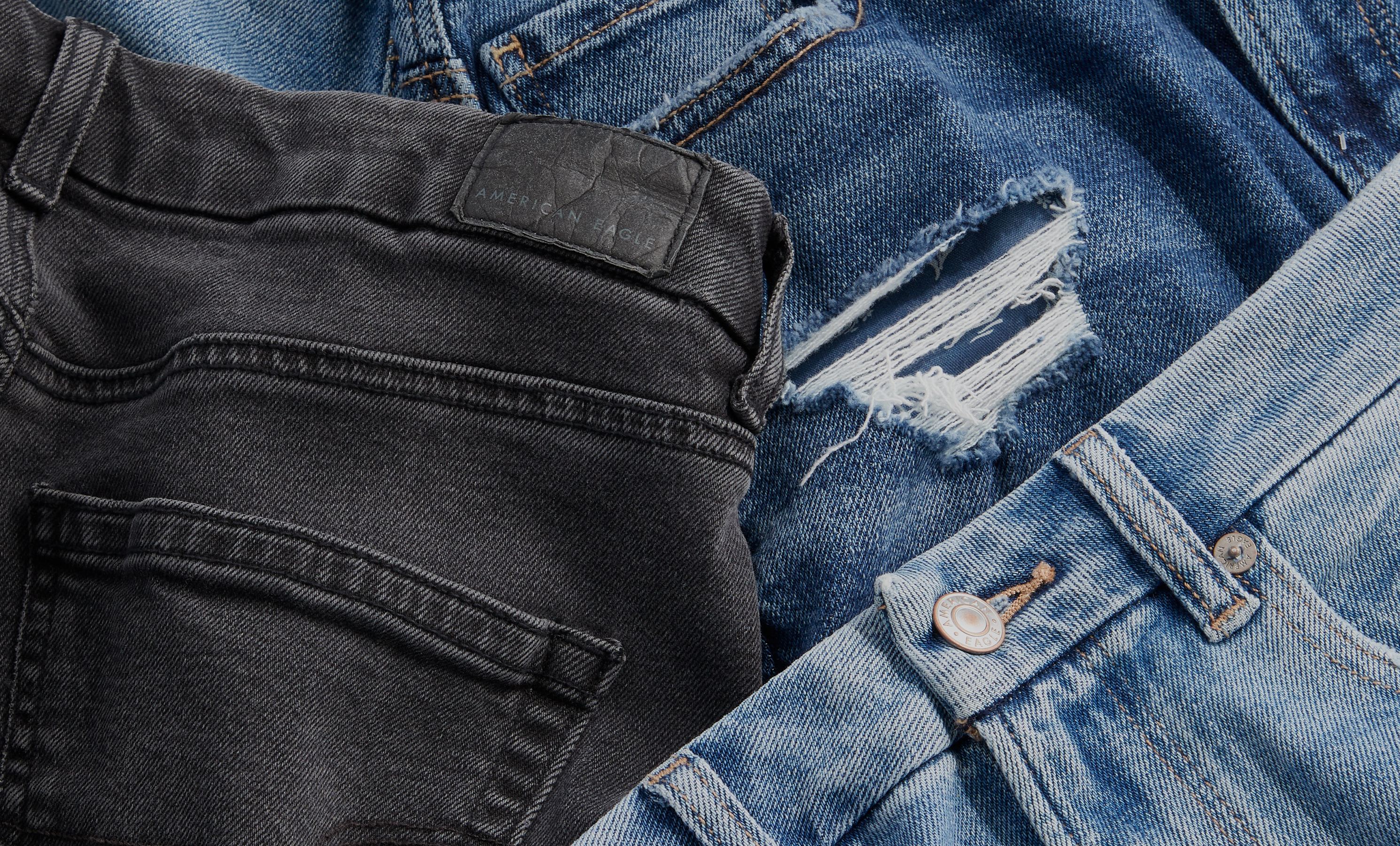 Win AE Jeans for Life!
#AEJeansHaveFun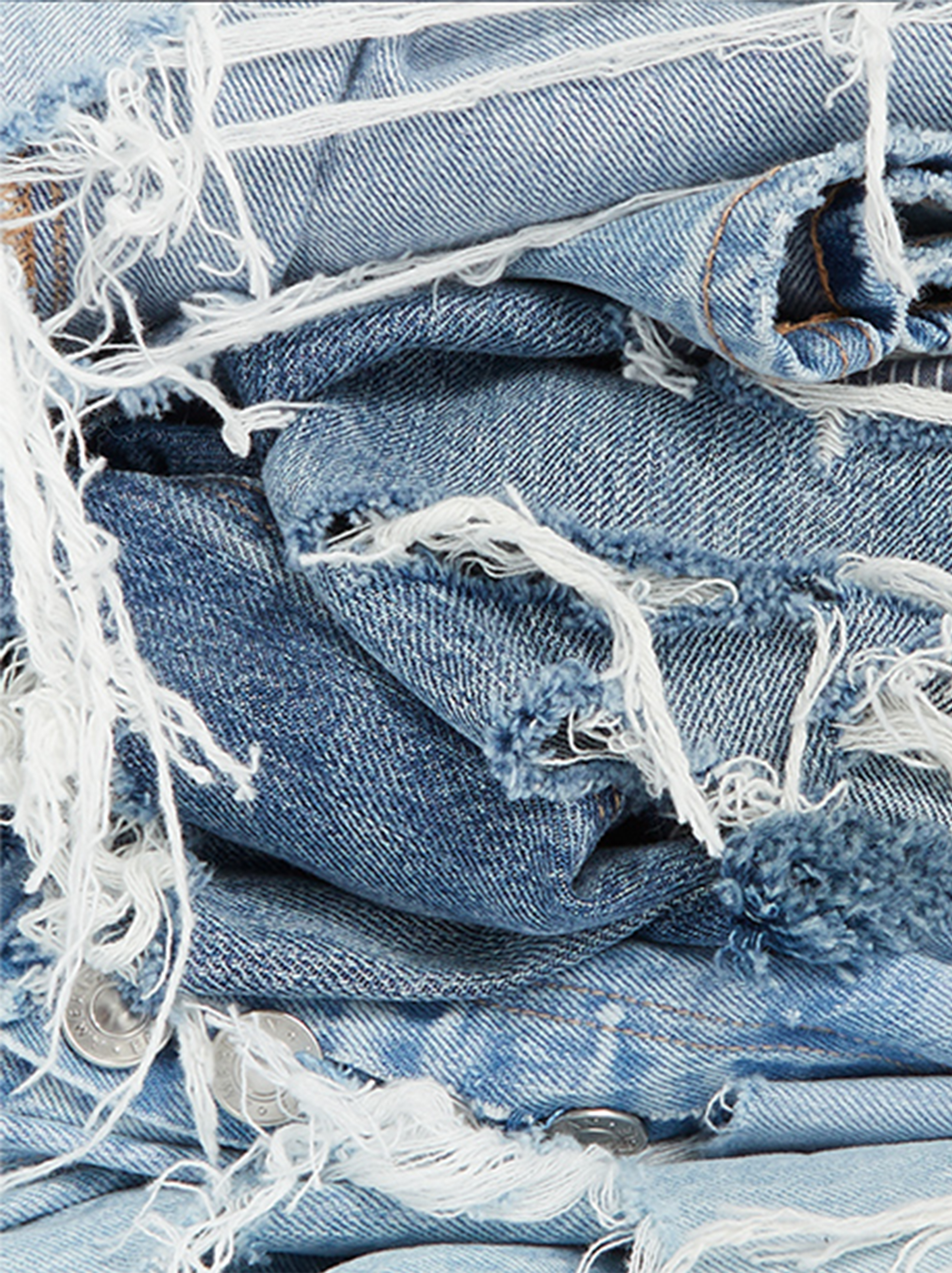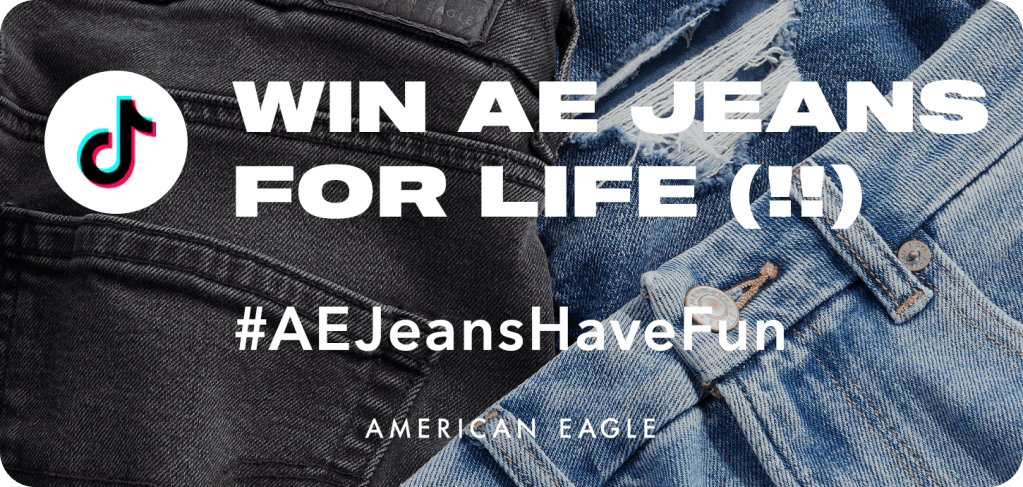 The school year just kicked into gear, but taking time to have fun is just as important as getting to class on time!
Enter: the #AEJeansHaveFun Challenge – your chance to have a fun AND win some cool prizes, including jeans for life. Yep. You read that right. LIFE.*
How to Enter:
► To join the #AEJeansHaveFun challenge, create an original TikTok showing us how you have fun when you're taking a break from school.
► Have a favorite pair of AE jeans? (We know you do!). Put 'em on, and show us how you keep things light light when you're not in class.
► Upload your TikTok with#AEJeansHaveFun, #AEContest, and @americaneagle between now and September 16 to enter for a chance to win.
► We'll be watching for who gets the most creative and has the most fun in the #AEJeansHaveFun challenge.
► One lucky winner will get AE jeans for LIFE and more surprises!
► You know what to do… Have fun! It's in the name.😉
A few things to keep in mind:
► Be sure to include #AEJeansHaveFun and #AEContest in your caption and tag @americaneagle.
► Use the song "AE Jeans – AE x Quake Matthews" in your video. You can find it in TikTok's music library.
► Your TikTok must be public.
► You must follow @americaneagle on TikTok. We'll need to DM you if you're a potential winner!
► You must be 18+ years old to enter and a resident of the U.S. or Canada, except Quebec.
► View full contest rules here.
*Valued at $10,000. See official rules for details.