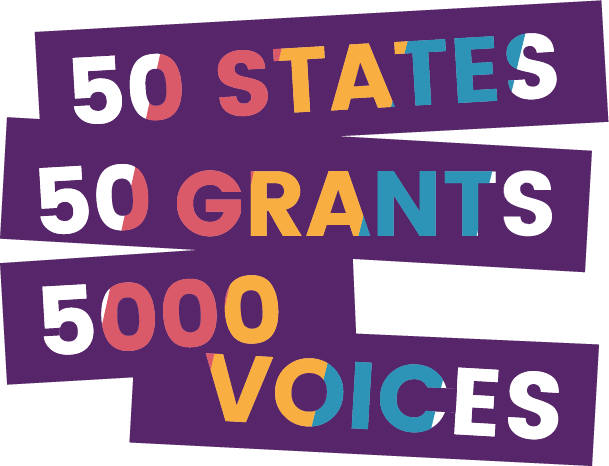 ICYMI, AE and Aerie recently partnered with the It Gets Better Project and posed a question: If you had up to $10,000 to make your school better for LGBTQ+ students, what would you do?
With 50 States. 50 Grants. 5,000 Voices, we set out to award grants of up to $10K each to at least one middle and/or high school in every U.S. state, including U.S. territories, with funds supporting projects to uplift and support the wellbeing of local LGBTQ+ students. Schools across the country shared proposals that filled us with hope and admiration for the next generation of leaders.
Read on to learn a bit about six of the grant recipients, then visit the It Gets Better Project's site to learn more about ALL of the recipients!
Magic City Acceptance Academy
Location: Homewood, Alabama
About the Project: This project will provide outreach for their GSA and Open Arts program, through bi-monthly studio time, distributing pronoun pins, and designing and creating a set of Unity Murals.
Telluride Middle High School
Location: Telluride, Colorado
About the Project: This project is planning on remodeling a pair of single-gender lavatories to become gender-neutral bathrooms.
DreamHouse 'Ewa Beach Public Charter School
Location: Kapolei, Oahu, Hawaii
About the Project: This project is dedicated to helping parents understand the importance of advocating for LGBTQ+students in schools by centering Native Hawaiian knowledge and education around māhū identity (third gender identity).
Cape Elizabeth High School
Location: Cape Elizabeth, Maine
About the Project: This project will assist the GSA in creating training materials for educators and administrators focusing on LGBTQ+ knowledge and inclusion.
Idea North Mission College Preparatory, TX
Location: Mission, Texas
About the Project: This project is looking to host a regional conference in the Rio Grande Valley, which is part of Texas' southernmost border.
Center City Public Charter School – Petworth Campus
Location: Washington, D.C.
About the Project: This project would create a GSA (Petworth Prism) on campus, one club for each grade 5 through 8.