Join us and Chase Stokes in kicking "normal" to the curb and ending stigma around mental illness. With World Mental Health Day on October 10, we're shining a light on our partnership with Bring Change to Mind. 100% of sales of these limited-edition tees support the nonprofit, which is dedicated to encouraging dialogue about mental health, and to raising awareness, understanding, and empathy.
Keep reading for a special Q&A with Bring Change to Mind's Executive Director, Pamela Harrington.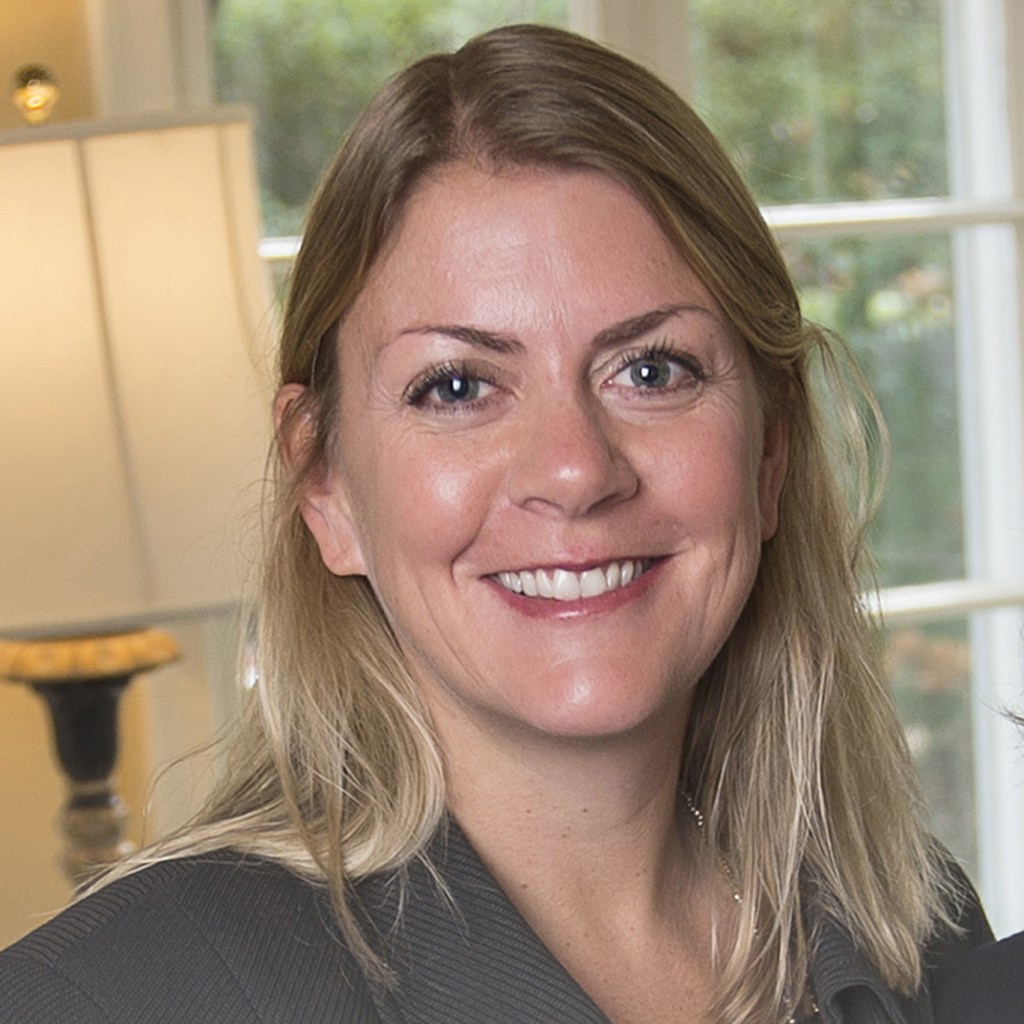 For anyone not familiar with Bring Change to Mind, what's your mission? How do you create change?
Over a decade ago, Bring Change to Mind was established to end the stigma and discrimination that surrounds mental illness. Our first call to action was, "start a conversation and you can save a life." We've been working to normalize mental health conversations through Public Service Announcements, social media campaigns, and by activating engaged change agents – youth! We know that stigma is the highest barrier and toughest hurdle for someone seeking help or concerned about their wellbeing. Talking about our vulnerabilities and feelings can be scary but it is the most important thing we can do.
Stigma is learned behavior; research shows that breaking the stigma surrounding mental health is most impactful during the formative, adolescent years. We've created Bring Change to Mind High School Clubs across the country. Active participation in the Club Program leads to increased knowledge of mental health symptoms, improved attitudes toward people with mental illness, and increased actions to reduce stigma among students enrolled and their peers. BC2M Clubs are currently operating in 25 states, 390 schools, with more than 10,000 students involved. Each of our registered students creates a ripple of awareness among their networks through storytelling, education, and activation. We are empowering these future generations of leaders, behavioral health practitioners, and policy makers that they will ultimately eliminate stigma and save lives.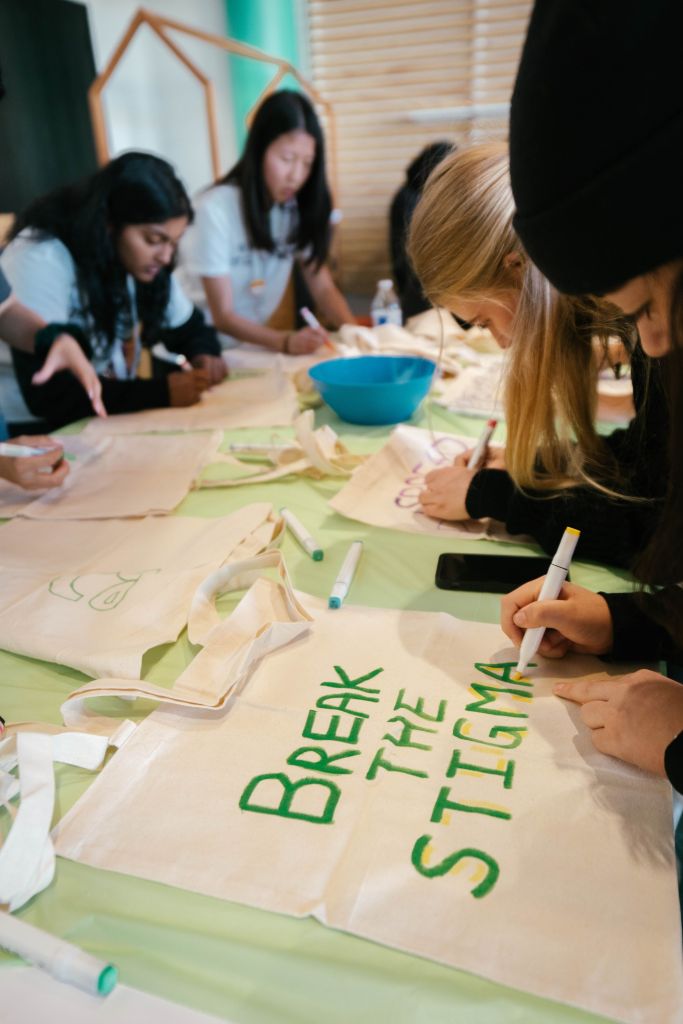 What resources are out there for anyone struggling with mental health?
If you or someone you know needs immediate help, text BC2M to 741741, and Crisis Text Line will be there for you 24/7. Or, the Suicide Prevention Hotline can be reached at 800-273-TALK (8255). I recommend that people visit www.bringchange2mind.org to learn more about mental health, engage with our social platforms, and join our movement of change. There are so many behavioral health apps that can be accessed to find resources, connect with clinicians, track moods, and provide helpful tips and tools to monitor your wellness.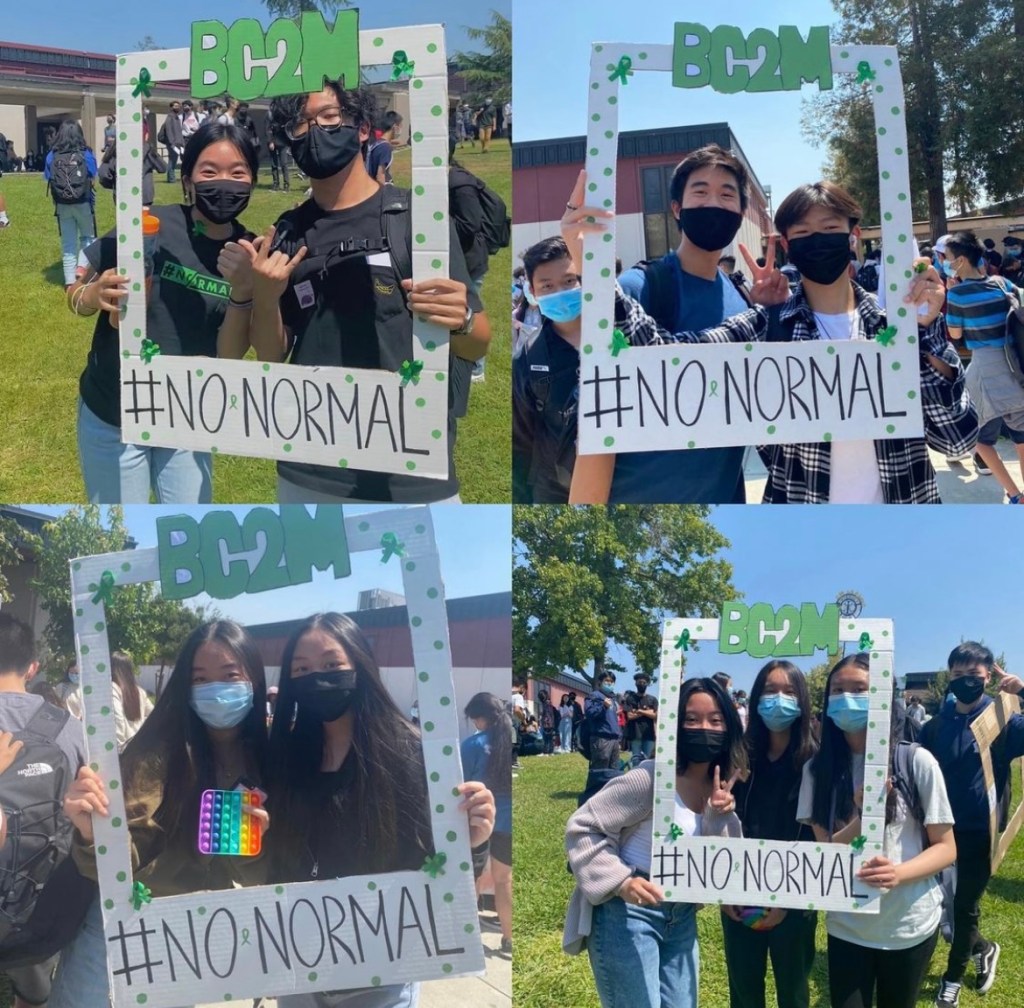 What are some steps we can all take in our daily lives to help end the stigma around mental illness?
Having open conversations about mental health is the first step. When you share your story or feelings with a trusted friend or professional, you will realize that you are not alone. Talking to friends, family, counselors, or therapists is an enormous help if you are struggling. With 1 in 4 people living with a mental health diagnosis, we need to understand that this is the human condition! We created a talk tool to help you start your own conversation. I love to wear my No Normal t-shirt and I will inevitably be approached and asked about the meaning behind it. This gives me a perfect opportunity to share my story and allow people to engage in a conversation about mental health. It's very liberating! Embrace difference, celebrate that fact that there is #NoNormal, and practice empathy towards those around you.
What does self-care look like for you?
My self-care is largely comprised of being outdoors, walking, taking in sunshine, reminding myself to breathe deeply, and practicing short Headspace meditations. With the continual state of chaos in the country, and the world, is so easy to slip into feelings of anxiety, stress, and despair. It is more important now, than ever before, to take care of ourselves and to reach out to friends, neighbors and loved ones. Just a simple, "Hi, I'm thinking about you," or, "How are you?" could make the difference in someone's life. Empathy, compassion, and gratitude are my guiding words and practices.