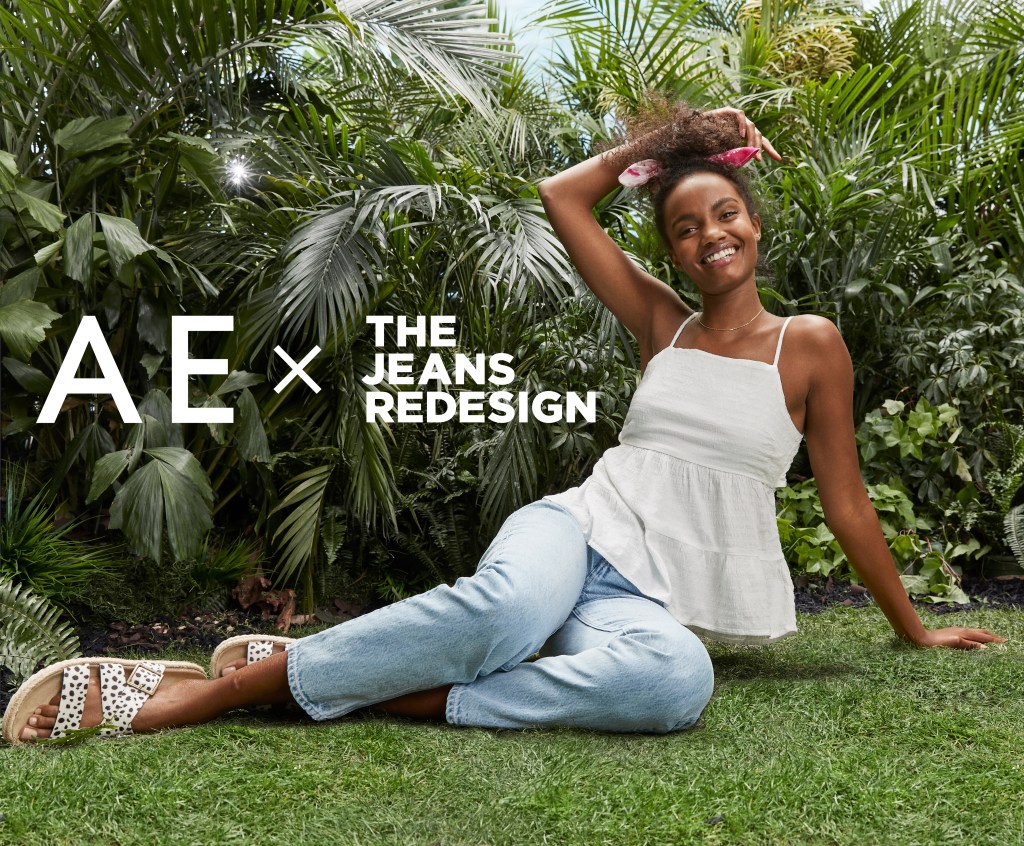 The clothes we love should never become waste. That's why every detail of the new AE x The Jeans Redesign collection is made with circularity in mind. They're designed using methods that are better for workers and the environment, plus they're designed to last longer, and so that when you're finished with them, they're easily recycled into new jeans.
Created using guidelines from the Ellen MacArthur Foundation's The Jeans Redesign initiative, every detail of these jeans reduces environmental impact.
They're 100% cotton with easy-to-remove hardware, so they're easily recyclable.
They're really durable. They're designed to last through all your outfit changes and tons of washes. Wash them on cold and air dry them to help them last even longer!
Their production avoids the use of harmful chemicals and production processes, so they're better for garment workers and the environment.
Think of these jeans as Real Good PLUS. They meet all standards for our Real Good program – which focuses on reducing the environment impact of production by using factories that meet our standards for water reduction and recycling – annnd they're made with a focus on durability and recyclability, too.
This is just the start. AE x The Jeans Redesign is an important step, but it is not the end of this journey. We're continuing to explore how to expand the concept of circular fashion to additional styles we hope you'll love as much as we do.
Want to know more about how we're helping build a better world? Take a deeper dive into our sustainability goals and efforts.