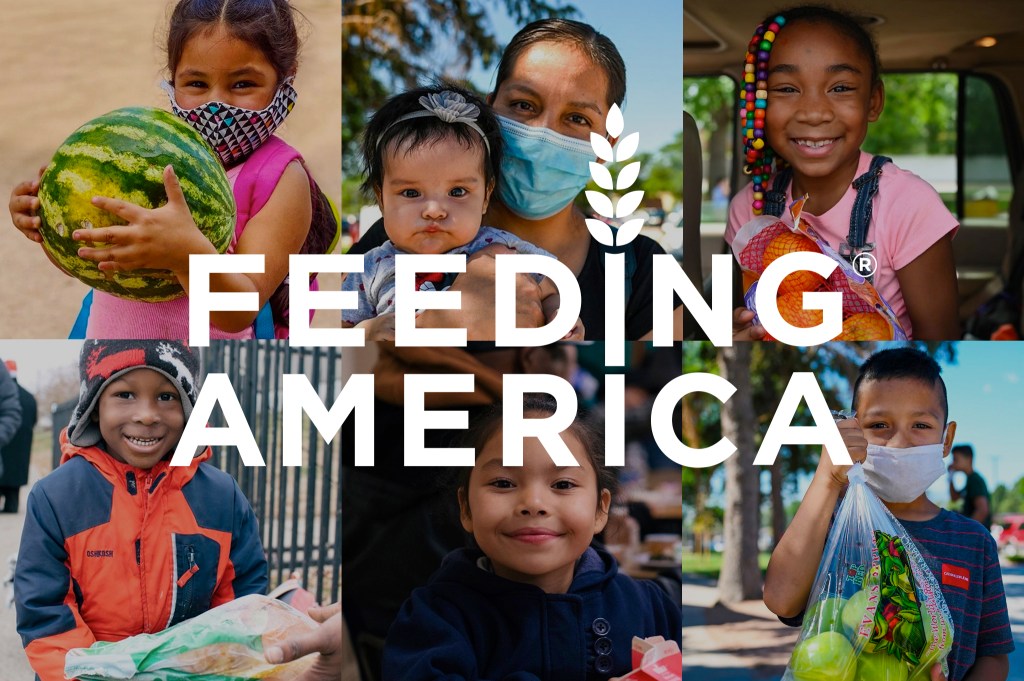 Give back.
Make an impact.
Giving back with Feeding America.
There's something about the holiday season that brings about a sense of gratitude, thankfulness, togetherness, and love for your family and friends. Of course, this time of year is *a little bit* about receiving gifts, but what really makes it special is the bubbly, joyous, warm-and-fuzzy feeling you get when you give. Whether it's a random act of kindness, gifting your BFF that sweater she's been eyeing for months, or making a home-cooked meal for someone, there's nothing that beats that rewarding feeling of giving back to others.
That's why this year, we've partnered with Feeding America®, a nationwide network of 200 food banks and 60,000 food pantries and meal programs that provides food and services to people in need. They're the nation's largest domestic hunger-relief organization, and when you contribute to Feeding America, you're supporting their efforts in nearly every community across all 50 states, Washington D.C., and Puerto Rico.
Food Insecurity impacts 1 in 8 people in America. In 2020 alone, more than 38 million people faced hunger, according the United States Department of Agriculture.
This is where you come in. Join us in giving back this season by supporting Feeding America and their effort to end hunger. Every dollar you donate at checkout (both in stores and online) helps to feed individuals in need, and gets us one step closer to a world without hunger.
How else are you giving back this holiday season? Let us know in the comments below!