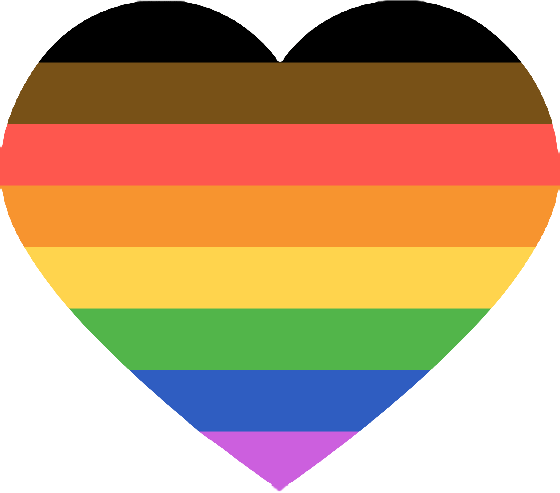 CELEBRATING PRIDE, EVERY DAY
For the fifth year in a row, AE is proud to support the It Gets Better Project! We're donating 20% of sales of our Pride shorts for her & him to the nonprofit, which uplifts, empowers, and connects LGBTQ+ youth around the world. But inclusivity starts from the inside out, which is why we're taking this opportunity to reflect on what equality, individuality, and a better future mean at AEO.
Read on for inspiration from a few members of the AEO fam. They're sharing how AEO supports them living their truth as members of the LGBTQ+ community and how we can all do better to create a more inclusive world, including at our workplace, which has always prohibited discrimination based on sexual orientation and identity.
Chad Kessler
Global Brand President
Chad Kessler is AE's Global Brand President. He celebrates Pride year round by being honest and open as a gay man, a husband, and a father to twins.
"This is a big week. We're really excited about the Supreme Court decision recognizing that the LGBTQ+ community has the same rights in terms of employment law as everybody else… It's been a long time coming. I'm particularly excited that the recognition of equal employment rights for lesbian and gay people came along with equal employment rights for transgender people. For far too long, the movement hasn't been inclusive enough of transgender people and people of color, and I think it's fitting at this moment that we've included transgender people because right from the beginning, transgender people have been fighting for the same rights as lesbian and gay people, and we've needed to be more inclusive of them. I think about the Stonewall Riot and Marsha P. Johnson, a transgender person of color who was right there leading the charge. And I think that our movement could be better at including people of color and transgender people.
Recently we've added black and brown stripes to the Pride flag, as you might see on the American Eagle app or on the American Eagle headquarters, and that was an important step forward, to recognize that black people, people of color, and transgender people are as much a part of the movement as anyone else. And I think that's a really important part of what we're all fighting for today, trying to make sure that everybody is treated equally, that we're breaking down barriers and breaking down the systemic racism and discrimination that has existed in this country for far too long.
I'm excited that voices are being heard. I'm excited that change is being committed to. We need to hold everybody accountable to make sure that change happens… It shows how far we've come and the progress we've made, and how much progress we can make for everyone else in this country.
So for me, this year, this Pride is about how we can all do better. That fighting for our rights means also fighting for other people's rights, being more inclusive, more equal, listening, and being an ally. We've looked for allies in the LGBTQ+ community, but we can also be strong allies ourselves for other communities that are fighting for justice."

Antoine Dickson
Selling Team Leader
When he's not belting out his lungs to his hero, Mariah Carey, Antoine can be found leading the sales team at Stonebriar Centre in Frisco, TX. He joined the AEO family back in 2011 as a Brand Ambassador, but left for another retailer a few years later. It didn't take long for him to realize his heart was still at AE, and he returned ready to grow his leadership skills. Antoine brings the fun factor to his teams day in and day out, and he prides himself on creating an atmosphere where everyone can be themselves.
Q: You left AE, but came back. What is so special to you about the AEO family?
"When I look back, AE was the first company where I worked with a bunch of diverse individuals – it was a whole melting pot of people. When I started, it was two years before I came out, so being around such great people helped push me to be who I was. What I love about the people at AE is that those who I had grown to love before coming out still loved and accepted me after. Many of those people have become my lifelong friends and I know they will always love and support me for who I am.
I love that American Eagle embraces the different and diverse individuals who come to work for us. I think that it helps push other people be their true selves. Even for me, I love and respect that I work for a brand where I can be who I want to be without being judged by anyone. I look back now, eight years later, and I smile because I wonder if I hadn't joined this company, would I be where I am today?"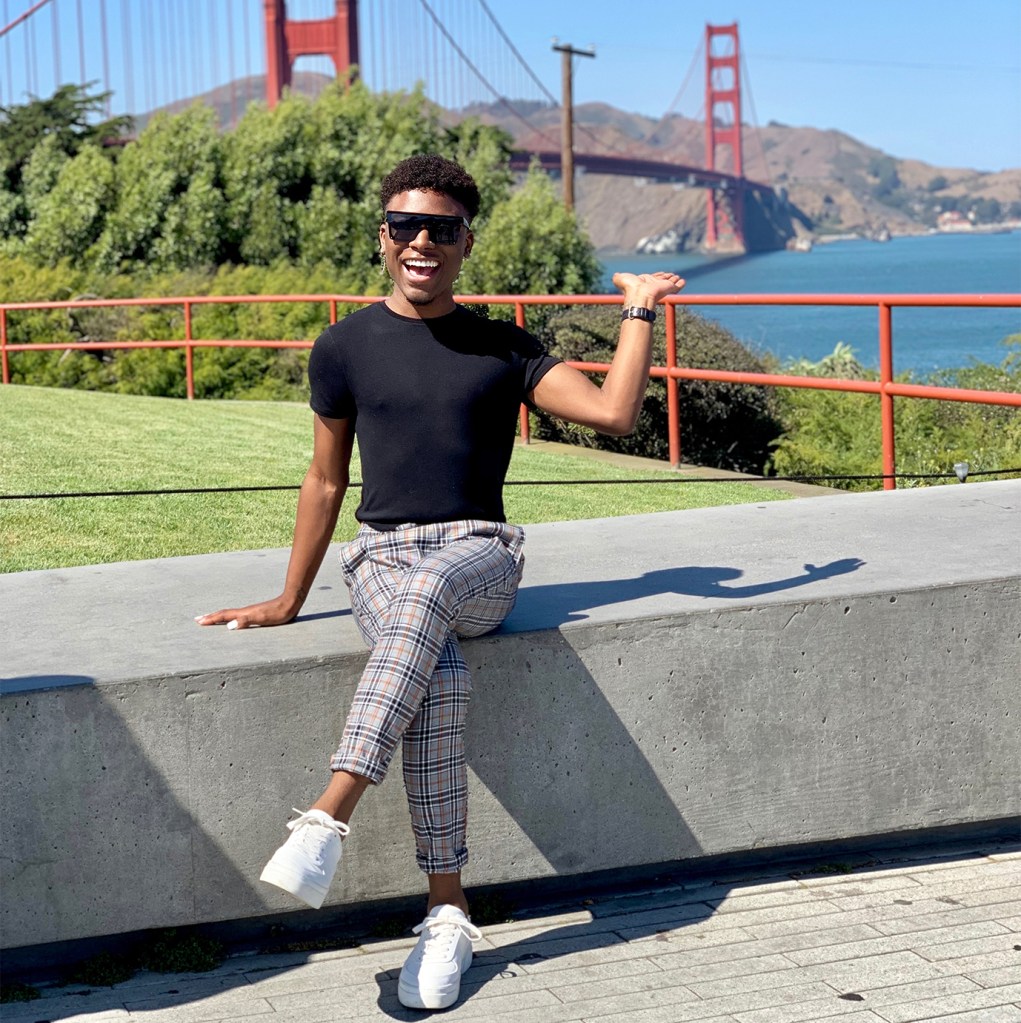 Anna Bricker
Lead, Distribution Center Operational Training & Safety
Anna has been part of AEO's Ottawa Distribution Center family for eight years. She is an avid sports lover and a certified National Athletic Trainer (the folks you see running from the sidelines to help hurt athletes). She's passionate about volunteering in her community and in her free time, she and her girlfriend Erin enjoy grilling out, entertaining friends, and hanging out with their pups Sophie and Sadie.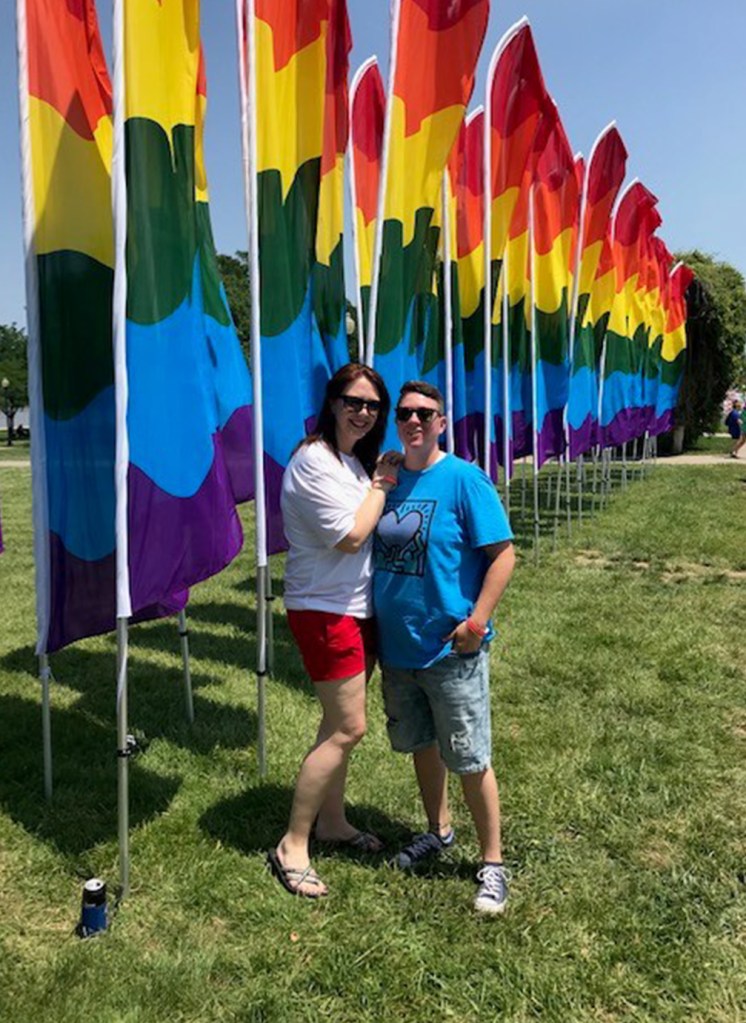 Q. How does AEO encourage you to live your REAL self every day?
"In previous companies, I sometimes had to hide who I was dating or not talk about it and I felt it limited my growth. At AEO, I can keep pictures of me and my partner on my desk because who I date does not define me as a person. I want to be defined my values, character, and performance, and AEO allows me to do that.
From day one, my work ethic, personality, and characteristics as a person were how I was evaluated, and who I was dating was never a factor. My partner and I attend work events regularly and everyone always makes us feel welcomed. My work family truly loves me unconditionally. I'm also a member of PLUS, an associate network group that connects allies and members of the LGBTQIA+ community within the organization."

Zach Maurer
Associate Manager, Store Experience
Zach started his AEO career as a Brand Ambassador in Anchorage, Alaska. It was his first job and being a self-proclaimed "shy guy," he vividly remembers his first day where he was asked to greet guests. Fast forward 11 years, he is now the Associate Manager of Store Experience at the AEO Corporate Office in Pittsburgh. Throughout his decade-long tenure at AEO, he's proud to see how far he's come personally and professionally.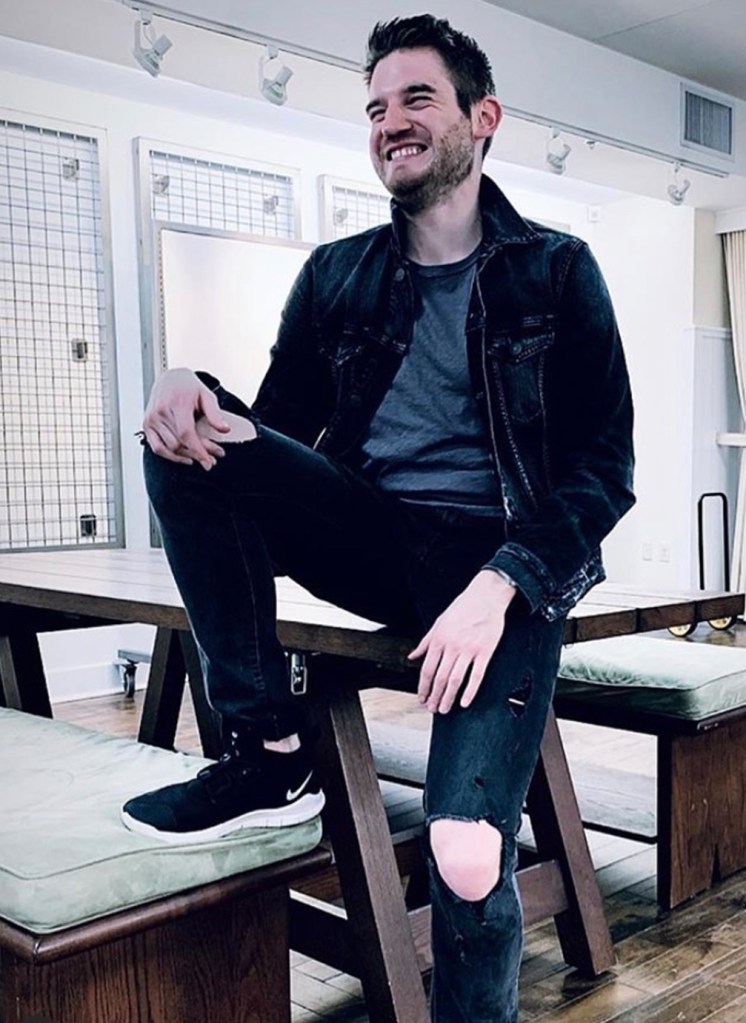 Q: What advice would you give to members of the LGBTQ+ community starting a career?
"Finding your voice is challenging no matter who you are, but AEO has taught me how to find value in my own voice and that my opinion matters. What I would say to those starting their career is to find a company that matches your values and lets you be who you want to be. In order to find happiness, you have to not only enjoy what you do, but you have to feel comfortable and supported at work. Don't settle!"