AE JEANS MADE FROM RECYCLED PLASTIC BOTTLES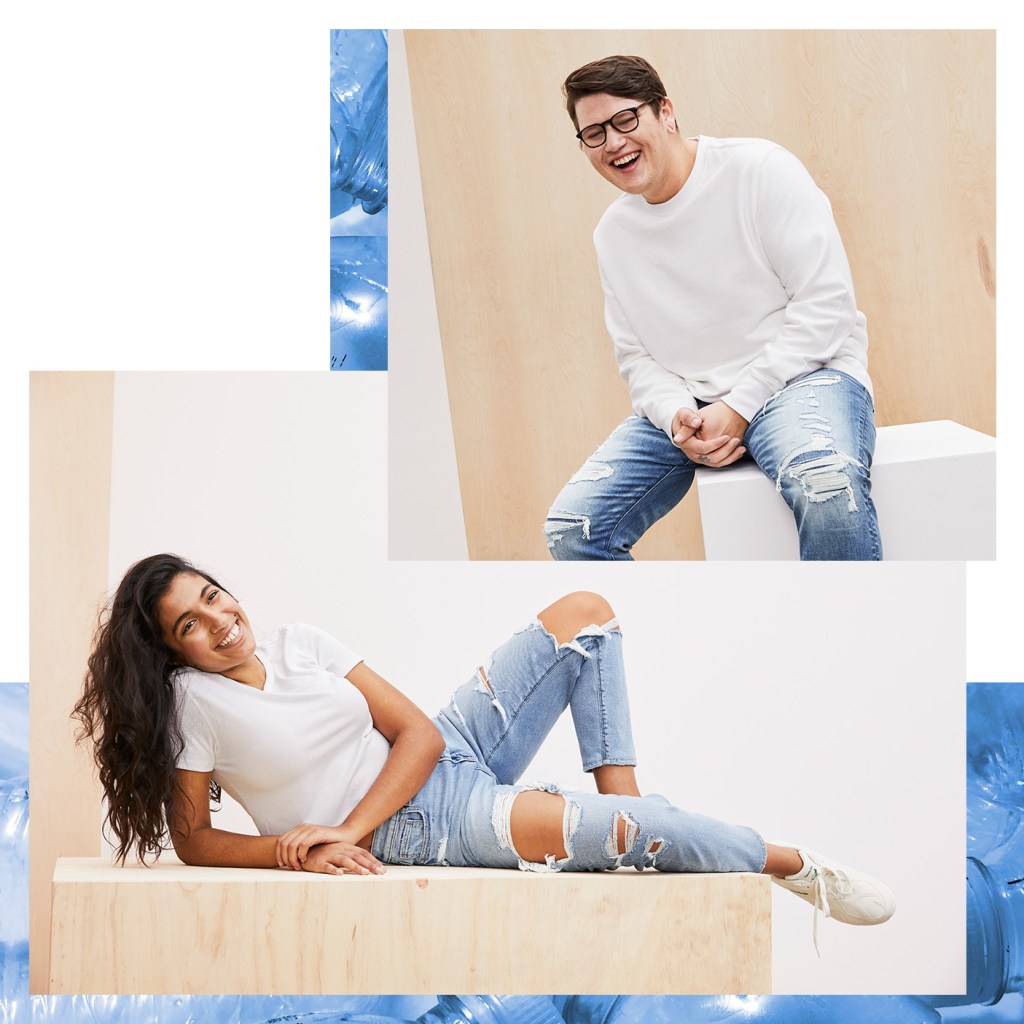 Did you know our jeans are made using recycled water bottles? It's true! Each year, billions of water bottles end up in landfills, where they take 400+ years to decompose. YEAH – over FOUR HUNDRED years.
That shocked us, too. So, as part of our efforts over the last several years to transition to recycled forms of at least 50% of the polyester we use, we've started using polyester made from recycled bottles in everything from our denim itself to pocket liners, zippers, and trim. In fact, in 2019 alone, we used the equivalent of 40 million plastic water bottles – and we're hoping to top that number in 2020.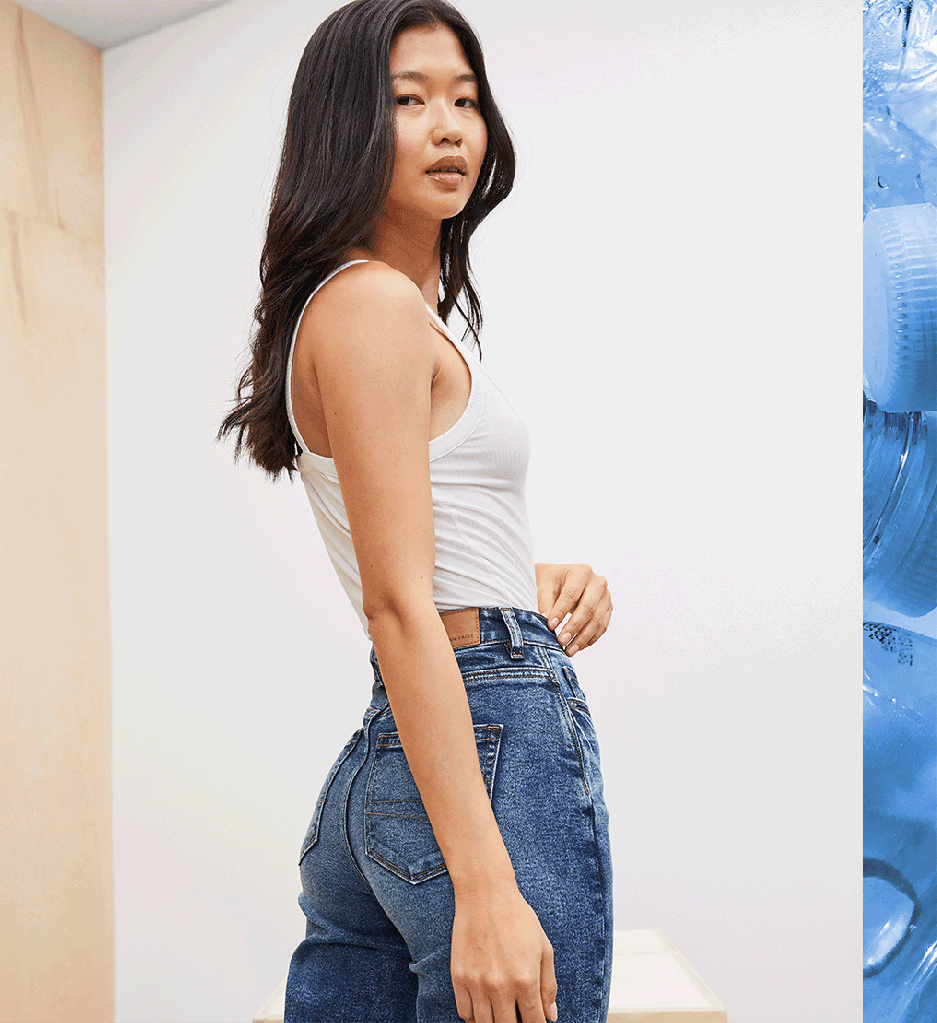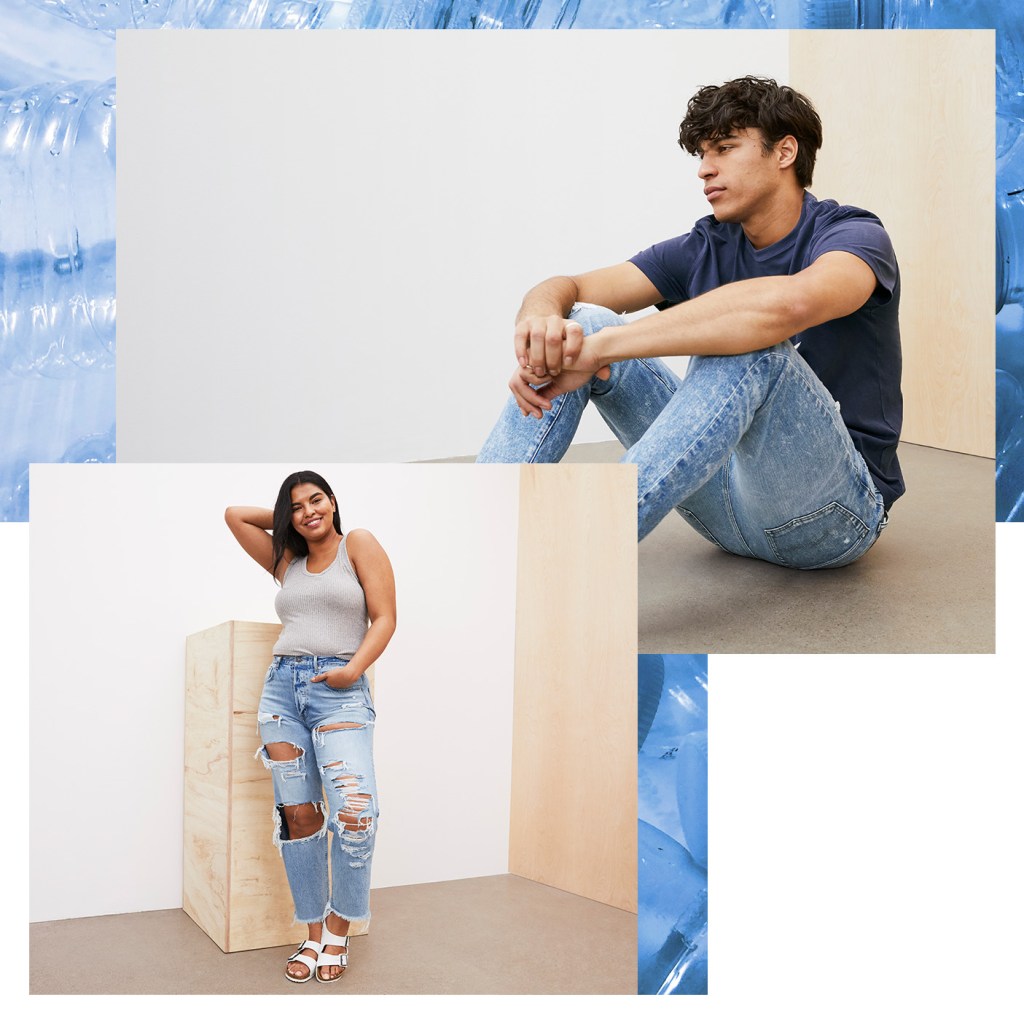 Long story short: there is at least a little bit of recycled plastic in every single pair of AE jeans, and we're working each day to find new ways to make the looks you love better for the planet, and better for you.

Want to show us how you're wearing YOUR AE jeans? Tag us with #AExME #AEJeans @americaneagle.