Are you looking to give back this holiday season? This year, we're partnering with Delivering Good to make a difference in the lives of homeless youth. You can shop the collection (100% of sales will go directly to helping homeless young people near you), but if you want to do even MORE, here are some tips for putting together personal care kits to distribute in your own community.
Soooo, what's a personal care kit?
Personal care kits are exactly what they sound like – care packages full of bath and body must-haves that might not be readily accessible to someone who is homeless. Everyone deserves to have their health and hygiene needs met.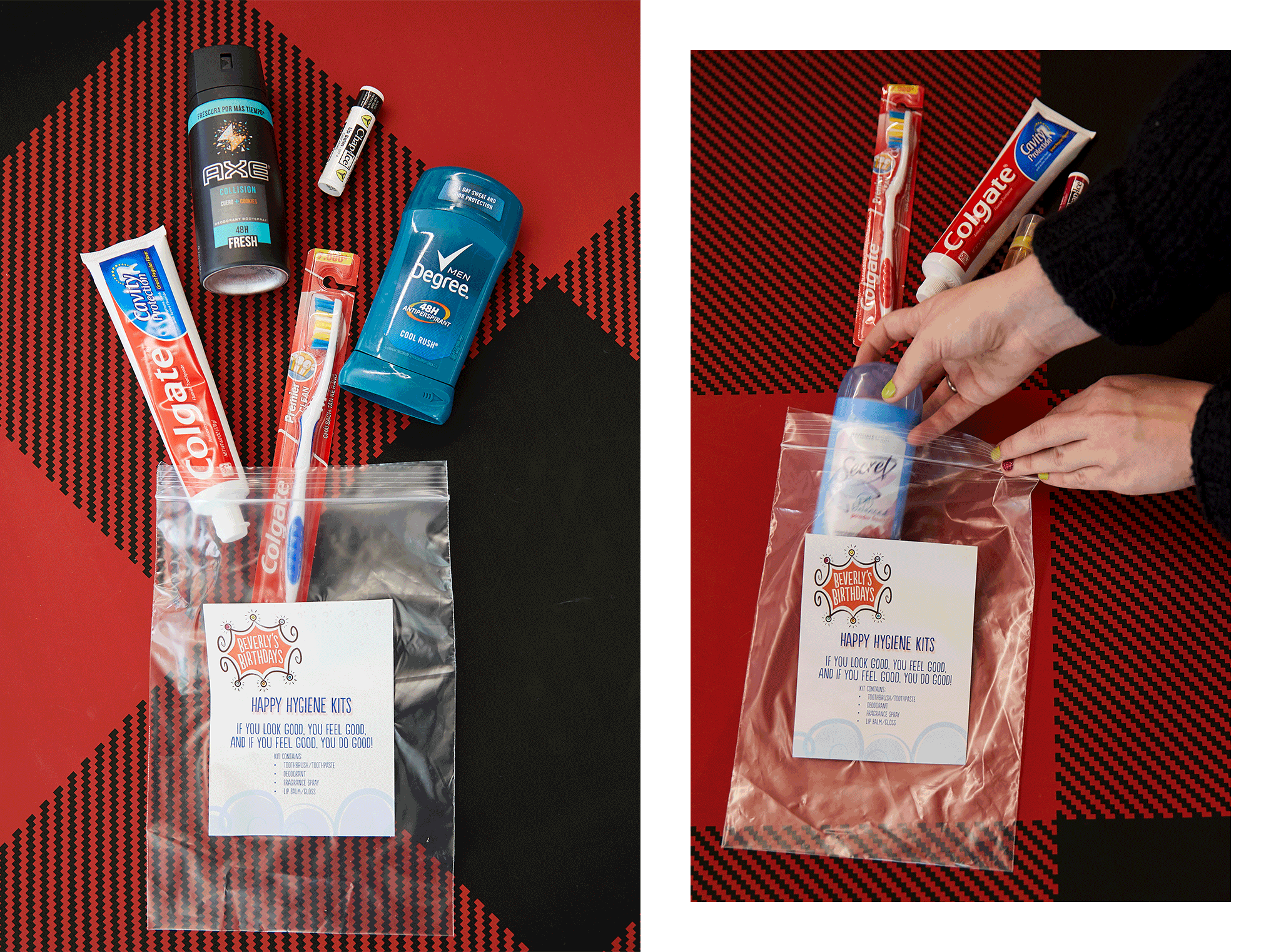 What do I put IN a personal care kit?
Think about getting ready this morning. You probably brushed your teeth and used deodorant. Maybe you washed your hair and shaved. If you're on your period, you used a fresh tampon or pad. Do you consider any of these luxuries? Probably not. But for a homeless person, items like a toothbrush, soap, razers, and sanitary products ARE luxuries that YOU can provide.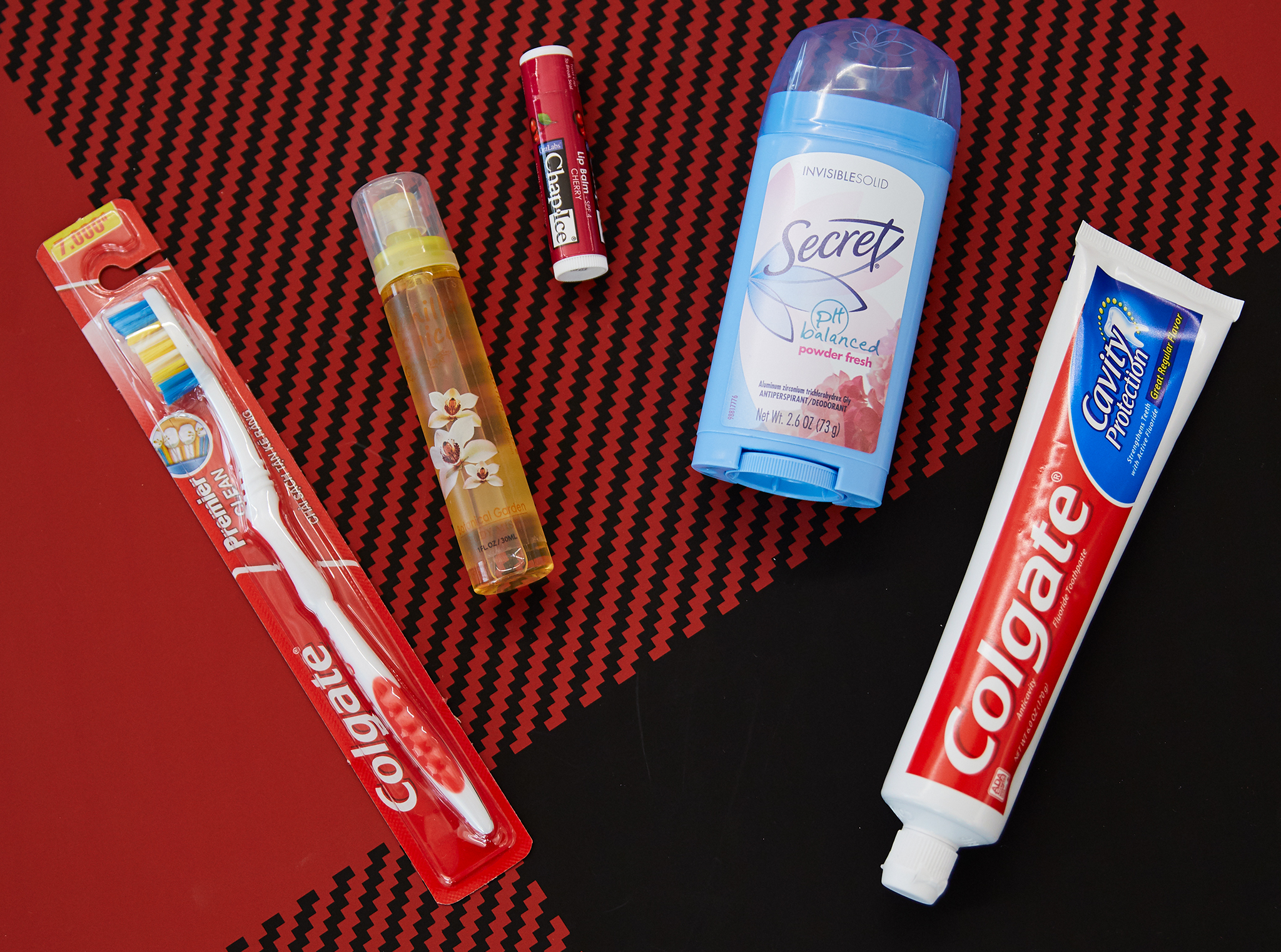 Here are some essentials you may want to add to your kit:
Soap
Shampoo
Toothbrush
Toothpaste
Tampons and pads
Lip balm
Deodorant
Baby wipes
Antibacterial lotion
Bandages
Tissues
Wash cloth
Pack up your items in whatever bag you like. Clear, plastic zip bags work great, or if you're looking for a more eco-friendly option, try canvas totes or re-using shopping bags.
Where can I donate personal care kits?
You could keep a few hygiene kits in your car in case you encounter someone who needs one, or assemble a bunch in bulk and donate them to a shelter near you. Check out Delivering Good's community partners for groups near you that accept donations.