Every day should be about doing your best to treat others with the gentle, loving care they deserve, but on this World Kindness Day, we want to take a moment to reflect on what it truly means to be kind.
AExME Council member Peyton Klein, who founded the Global Minds Initiative, answered some questions for us about the connections between kindness, diversity, and inclusion, and shared some behind-the-scenes info about the NEW limited-edition World Kindness Day tee she helped design.
Ready to show the world how much you care? Shop the tee now! 100% of sales benefit Global Minds Initiative.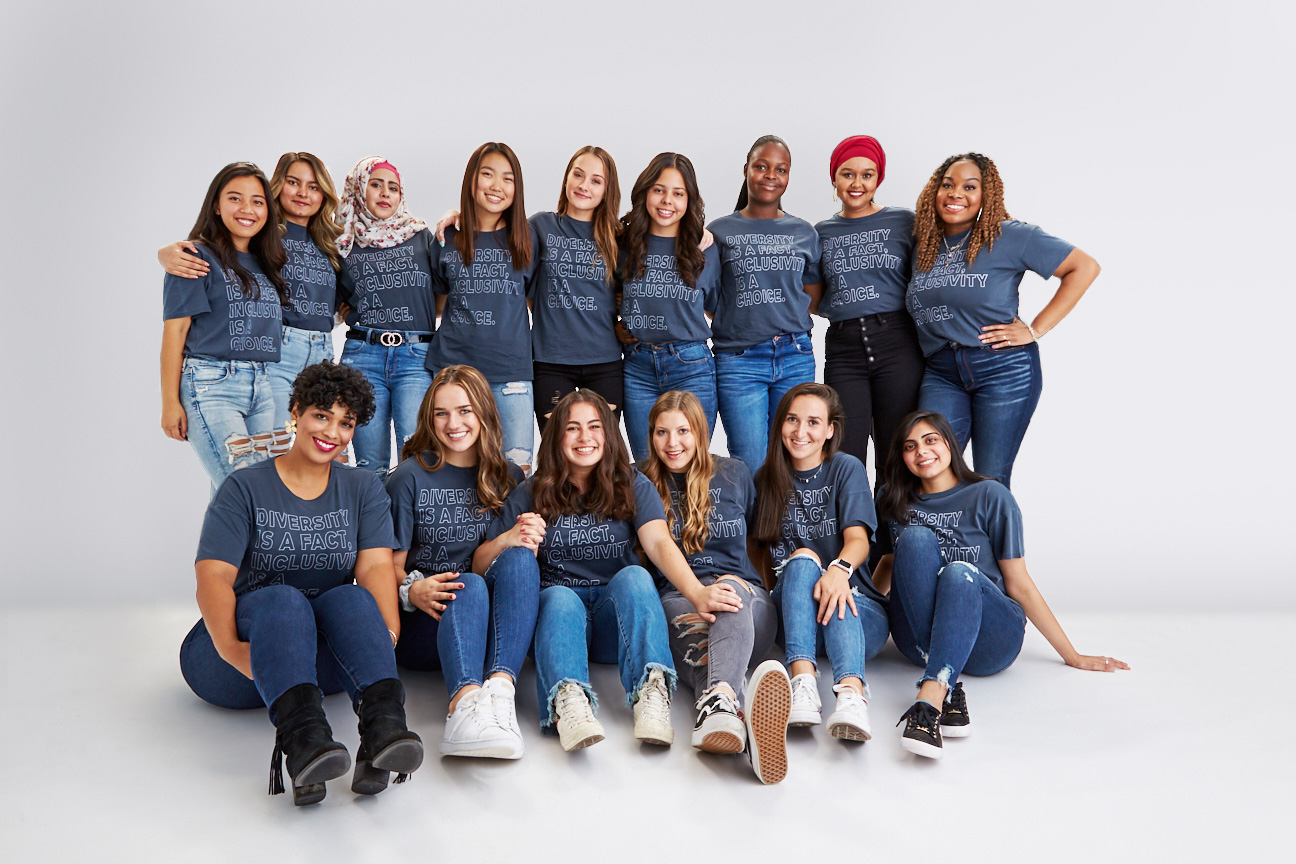 Q: Tell us about yourself and the Global Minds Initiative.
My name's Peyton and I'm 18 years old. I'm a student at Taylor Allderdice High School in Pittsburgh, and the founder of the Global Minds Initiative. We're a for-youth, by-youth organization and we bridge native English-speaking students and English language learners – so, immigrant refugee youth – across schools not only in Pittsburgh, but across Canada. We're in 23 schools. And what we do is we create and promote inclusive environments in schools to celebrate diversity, to have important conversations, to foster intercultural friendships, and to really build up the next generation of not only leaders but empathetic, kind, and globally competent young leaders.
Q: What was your inspiration for this t-shirt?
"Diversity is a fact; inclusivity is a choice" is something that I say a lot. I think it sums up the way that our society and schools function. So we have this diversity, but it's about what we do with it, right? Diversity is just having a variety of people with different things they can bring to the table. But inclusivity is finding a way to celebrate that diversity and really foster an environment that makes everyone feel welcomed and included. Together we can foster more inclusive and kind environments, which is why we're really excited about World Kindness Day.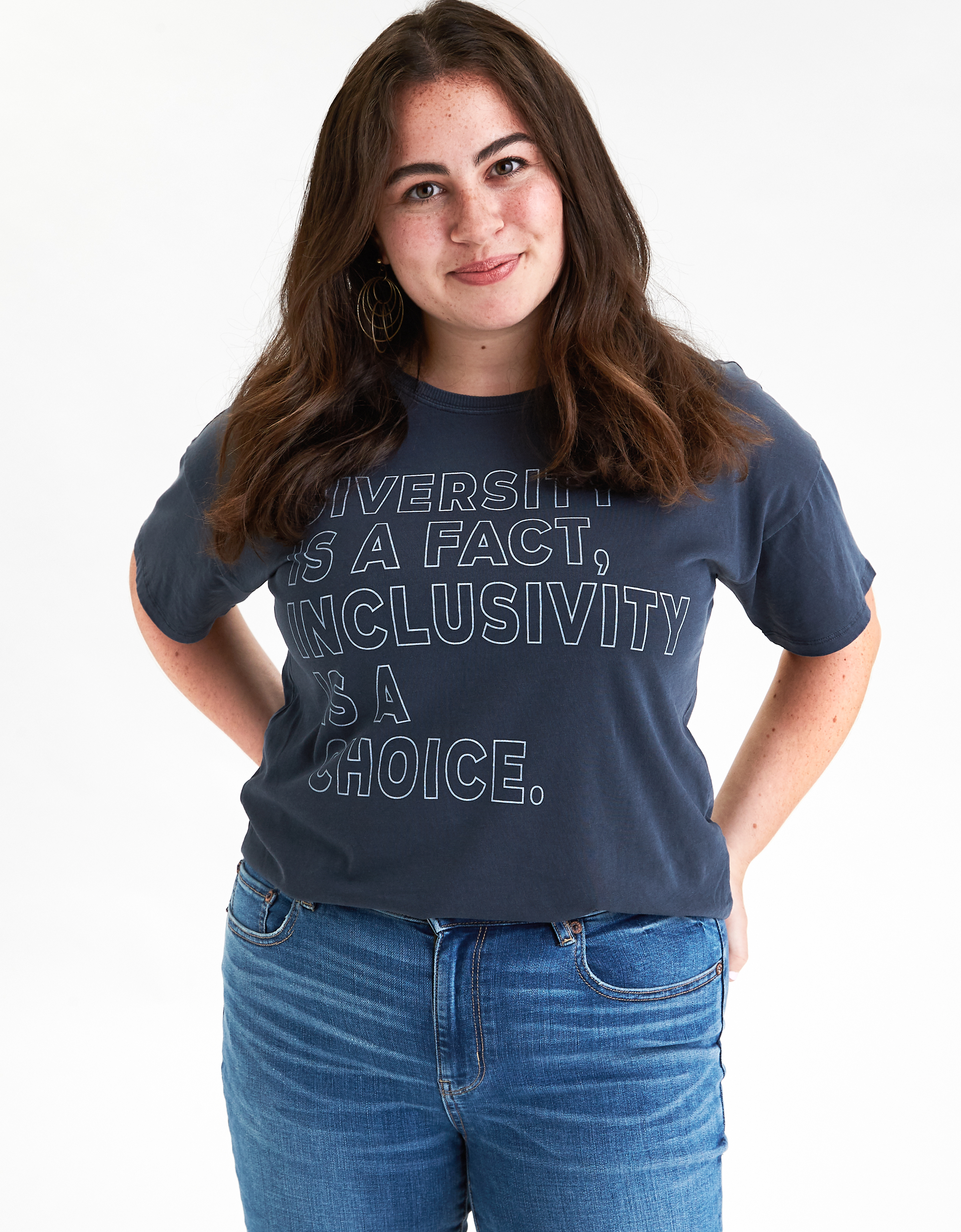 Q: What does kindness mean to you?
I think that there's a definitive difference between being kind and being nice. Kindness is doing things with good and positive and moral intentions, whereas being nice is doing what's right just for the sake of doing things that are right. But kindness is truly caring and understanding and working toward something, and I think that's really cool.
Q: Any recs for kind things people can do?
First of all, be kind to yourself. I always preach self-care. Before you can be kind to others, you have to be kind to yourself, and love your body, love yourself, find things that make you happy and do them for you. And then do them for other people! Invest in mentoring someone. Talk to someone you don't know and ask them how they're doing – not in a quick, "How are you doing? Great," way but, "HOW are YOU doing?" And have a conversation with them and care about what they're saying because that's so important.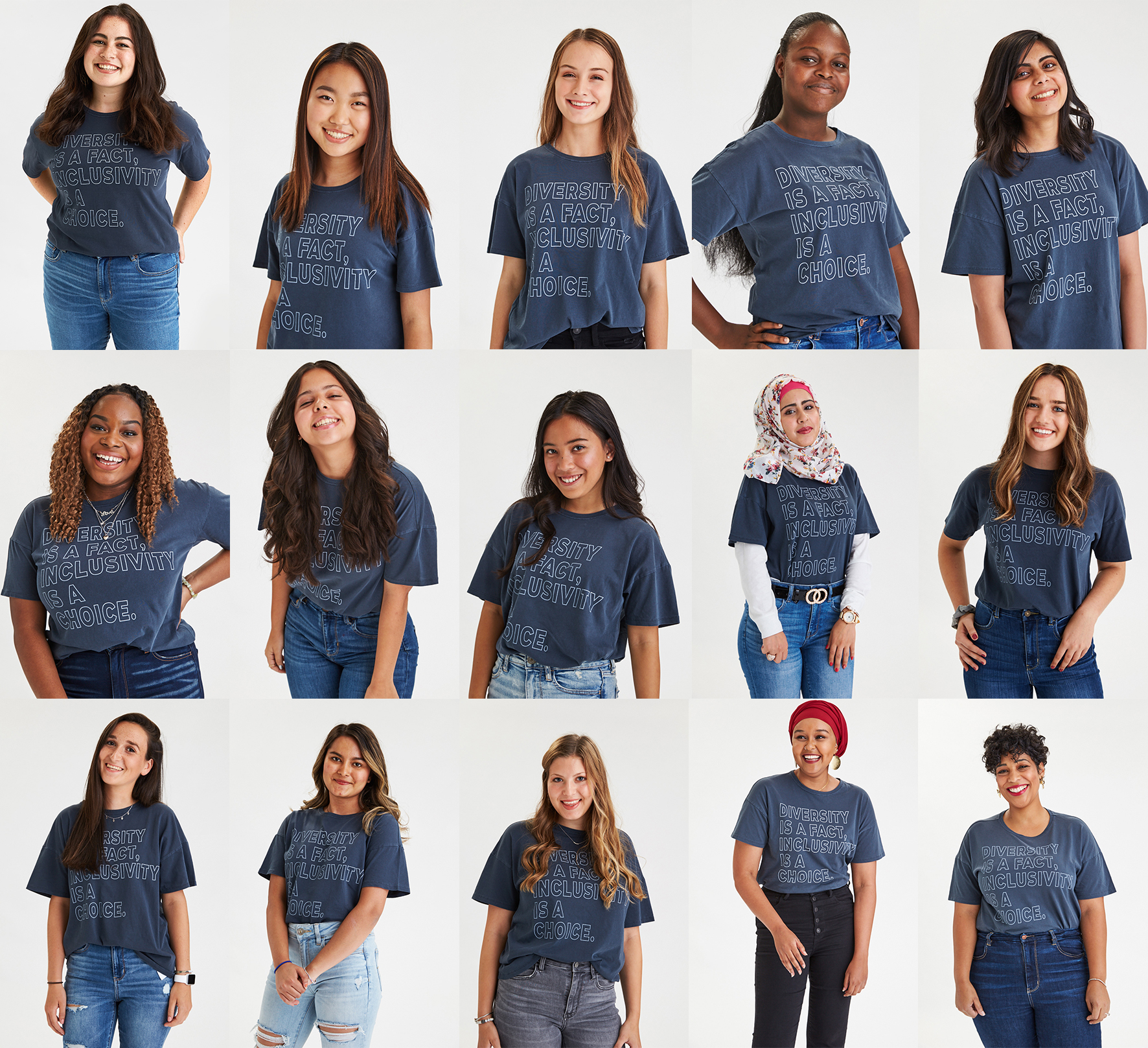 Q: How are you going to style this tee?
I'm probably going to get the tee in all sizes! With a small, I'll probably wear it with some skinny jeans. With a medium, I'll tuck it in with some high-waisted straight jeans. With a large, I'll definitely tie it and wear it with overalls, and with an extra-large, I'll probably sleep in it. You gotta represent!
Q: What else can people do to celebrate kindness and inclusivity?
If you're interested in taking your passion for inclusivity beyond a t-shirt, feel free to reach out and get involved and start a Global Minds chapter in your school. Bridging the academic and social disconnect between native English-speaking students and immigrant refugees is so important. Everyone deserves to have global competency as well as a welcoming and inclusive school environment and experience!
---
These AExME Council members are changing the world, and so are YOU. Tag #AExME @americaneagle to share how you're using your voice to inspire change.