We believe great style is created with sustainability at its core. Which is why we're taking your feedback seriously, and taking steps to build a better future through better manufacturing processes.
We've previously shared our commitment to sustainability, how our shopping bags using 75% recycled materials are already making a difference, and how we're working to eliminate sourcing from ancient and endangered forests.
Today, we want to share what we're doing to save water, and how YOU can help.
What We're Doing
Water is a finite resource. Around the world, billions of people are living without safe water, so every drop of H2O truly matters.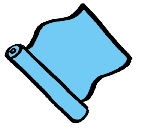 This is why we're working with our fabric mills and denim laundries to come up with innovative ways to make the jeans you know and love, while also cutting back on water usage.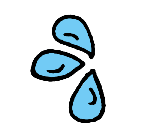 Many of our partners have started using improved technology that decreases water needed for processing by as much as 90%. Decreasing water for production also significantly decreases any chemicals needed for processing.
It's not just about reducing, though. It's also about reusing and recycling. Which is why the mills and laundries we work with have started recycling their used water – so it can be fully reused for manufacturing!
What You Can Do
Did you know that customer use accounts for the most water usage after cotton manufacturing? That means you have the power to reduce the water impact of your jeans. Here's how:
Wash your jeans only when needed. There's no need to wash them with every wear! Or two. Or three. We swear. You can spot-clean them between washes and, shhh, no one will know.
When you do wash your jeans, wash them on cold. It's better for your jeans and the planet.
Hang your jeans to dry rather than using the dryer. You'll save energy by air-drying them, plus reduce wrinkles and extend your jeans' life.
We know we've still got a long way to go when it comes to sustainable practices, but we're committed to doing what we can to reduce and reuse water, and hope you are, too. We are ALL connected by the water we use and the jeans we love. The only way forward is together.