For the fourth year in a row, AE is proud to support the It Gets Better Project by donating 100% of sales of our annual Pride collection to the nonprofit, which uplifts, empowers, and connects LGBTQ+ youth around the world. But inclusivity starts from the inside out, which is why we're taking this opportunity to reflect on what equality, individuality, and a better future mean to us.
We kicked off our series of guest posts about love, acceptance, and how it really DOES get better with our Global Brand President, Chad Kessler, and followed up with post from Nate Christopher and Maple Chen. Now Allison Adams, a staff supervisor in Colorado, shares how she's gone from feeling confused and alone… to feeling the rainbow love!

ALLISON ADAMS
Staff Supervisor at AE Factory Store in Colorado Mills, Colorado
My name is Allison and I'm a Staff Supervisor at American Eagle. I've been with the company for eight months, and I'm absolutely loving it.
I've worked in places before where I felt very constricted when it came to being me, and it was always a struggle for me. I remember visiting an AE store in 2014 and buying one of the Pride collection tank tops because I was so excited to see a store have something that seemed to celebrate me for me.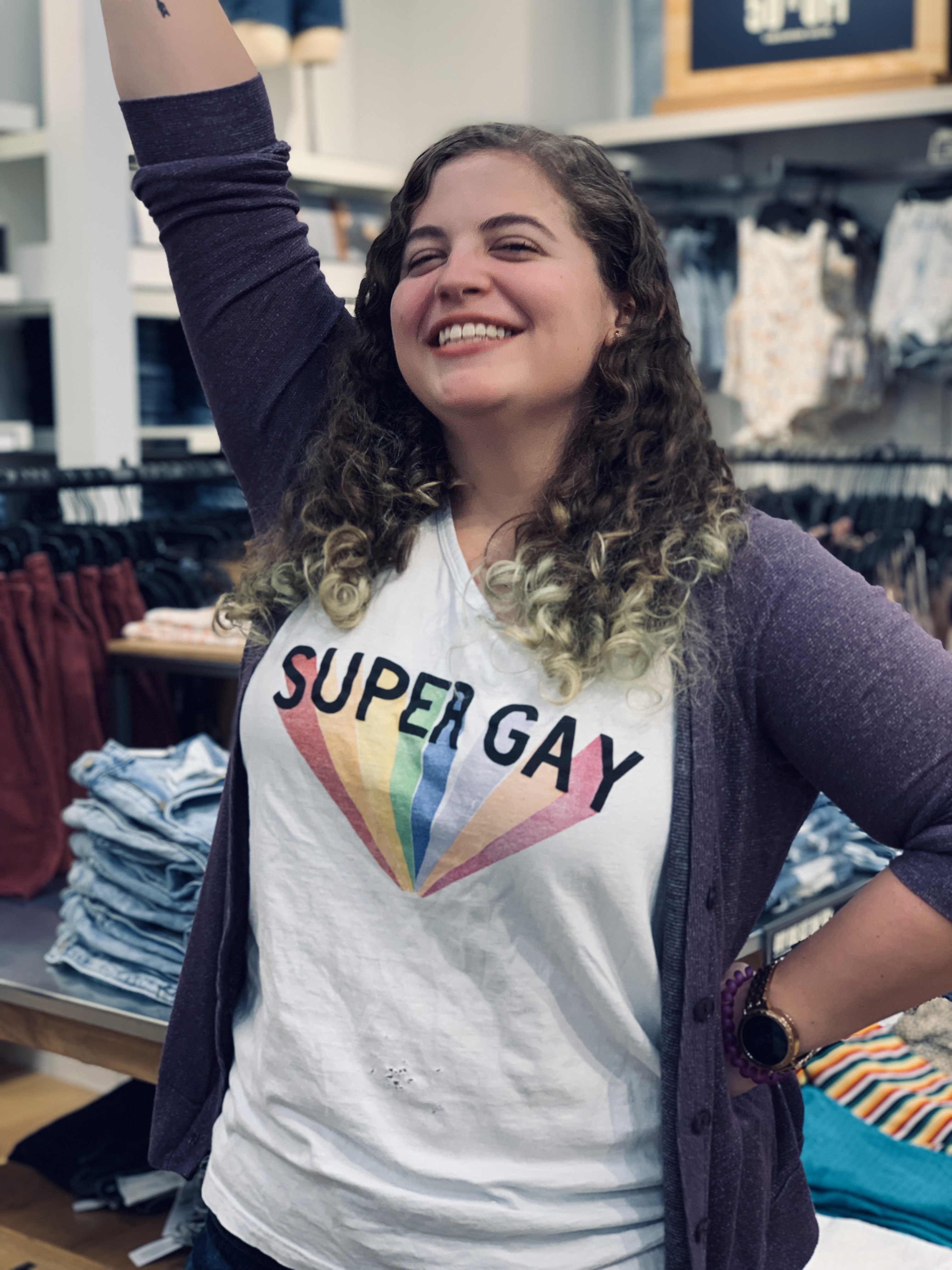 I really love that AE has partnered with the It Gets Better project. I remember first coming to terms with being gay and feeling so confused and alone, and I definitely wouldn't want the kids of today and tomorrow to also have to feel that. Thank you, American Eagle, for taking a stand and showering us with rainbow love!

Everyone has a story to tell. What's yours? Share it with #ItGetsBetter @americaneagle to show your support and inspire LGBTQ+ youth around the world!