IMPORTANT UPDATE:
(November 2021) Due to Covid-19 restrictions, we've paused our in-store jeans recycling program, but have partnered with Give Back Box to make donating your gently used jeans, clothes, shoes, and accessories easier than ever.
Learn more about the Give Back Box partnership, and visit the AE Give Back Box page to get started with donating your jeans and clothes!
BRING IN YOUR OLD PAIR OF JEANS TO RECYCLE
GET $10 OFF
A NEW PAIR
Blue Jeans Go Green™ is a trademark of Cotton Incorporated.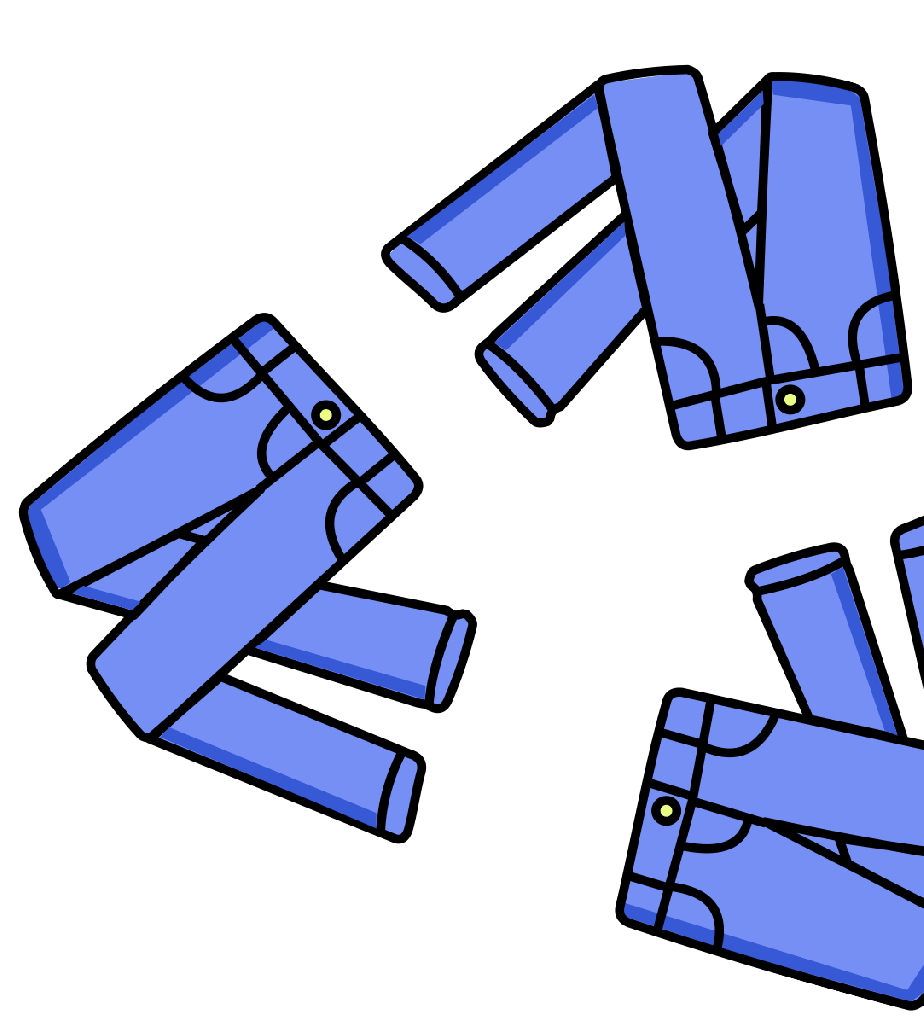 With Earth Day coming up this month, now is a great time to take a step back and look at your relationship with the environment around you. What do you do in your daily life to reduce your carbon footprint? How do all the little things add up to make a big impact? You've already given up plastic straws, you ALWAYS have a reusable shopping bag, but what else can you do?
Here's an easy one… get rid of your old jeans. Seriously. Grab that pair that's been taking up precious closet space for years. You know the ones – they don't fit quite right or they're leftover from a DIY gone wrong or they ripped in the wrong place and you just never got around to fixing them. Whatever they are, wherever you got them from, we want them. We'll even give you $10 off a pair of brand new AE jeans just for pitching in, PLUS, we'll plant a tree* to help with the wildfire devastation in California.
Just bring your old jeans (they don't have to be AE, we'll take any brand!) to your local AE store and we'll recycle them in partnership with Cotton's Blue Jeans Go Green™ program to be used as housing insulation. Since denim is made mostly from cotton, a sustainable fiber, it can be broken down to its natural state and recycled. This means the all those old jeans can be diverted from landfills and upcycled into natural cotton fiber insulation. Each year a portion of insulation from Cotton's Blue Jeans Go Green™ program is distributed for building efforts to communities across the country.


We started partnering with Cotton in 2008 and since then, we've been able to recycle over half a million pairs of jeans.
THAT'S MORE THAN 500,000 JEANS THAT DIDN'T END UP IN A LANDFILL.

Here's how it works:
STEP 1
BRING IN AN OLD PAIR OF JEANS (ANY BRAND)
STEP 2
GET $10 OFF A NEW PAIR OF JEANS!
STEP 3
YOUR OLD JEANS WILL BE TURNED INTO HOUSING INSULATION.
That's it. Easy, right? A tree gets planted, your old jeans stay out of a landfill and help build homes for those in need, and you get $10 off your new favorite pair.
*Up to 25,000 trees