Grab a scrunchie and your fave cassettes – we're taking a road trip back to the '90s. First on our packing list is the hottest fit of the summer: '90s Boyfriend shorts. These shorts combine chic throwback style with our comfiest fabrics, from soft-wash denim to Snappy cotton poplin. Read on to see how we're rocking this retro look!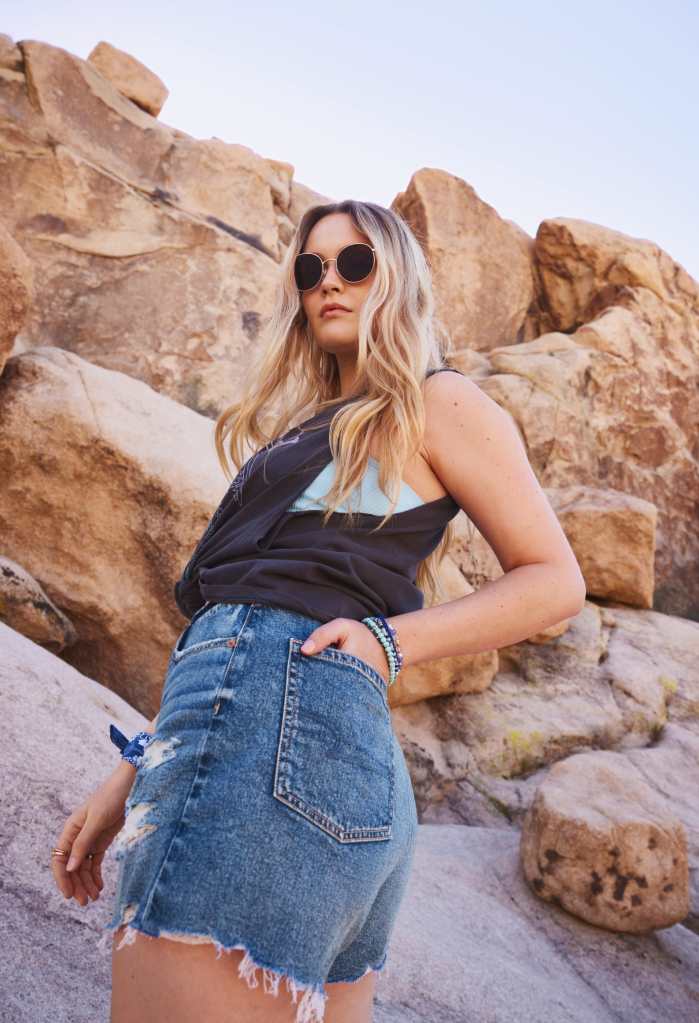 Stretch Denim '90s Boyfriend Shorts
Stretch denim is perfect for everyday wear: midweight and structured, with added stretch for major comfiness. Finding your perfect fit is easy-peasy: Stretch Denim '90s Boyfriend shorts are high-waisted with a longer inseam. Want a more vintage vibe? The Highest Waist version cranks up the rise and brings a relaxed A-line silhouette. 
Like any denim shorts, '90s Boyfriend shorts go with basically anything – but we're *loving* the throwback aesthetic! For a "just-thrifted" look, pick a pair that's slightly ripped with frayed edges. The distressed denim pairs perfectly with a classic band tee or a casual tank top. Add your favorite sneakers and a cool pair of shades, and you're good to go!
Strigid Denim Curvy '90s Boyfriend Shorts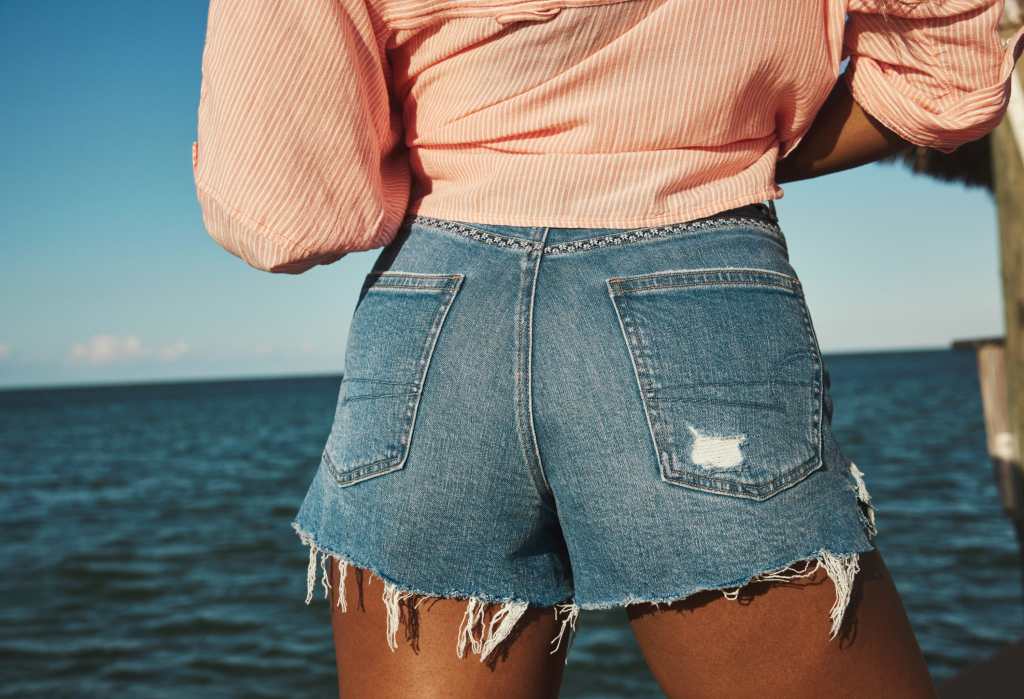 What is Strigid, you ask? It's our latest innovation in denim: rigid in the front, stretchy in the back, and magic alllll over. Strigid Curvy '90s Boyfriend Shorts take the comfort up a notch with an easy A-line fit and more room in the hip and thigh. Oh, and we added a flexible Comfort Stretch Waistband – notice a "comfy" theme here? 
Whether you go ripped or non-distressed, light wash or dark wash, these shorts are ideal for casual outfits all summer long. We love how they look with the Go Big Oversized Shirt – a lightweight button-up layer that takes "soft" to another level. 
Snappy Stretch '90s Boyfriend Shorts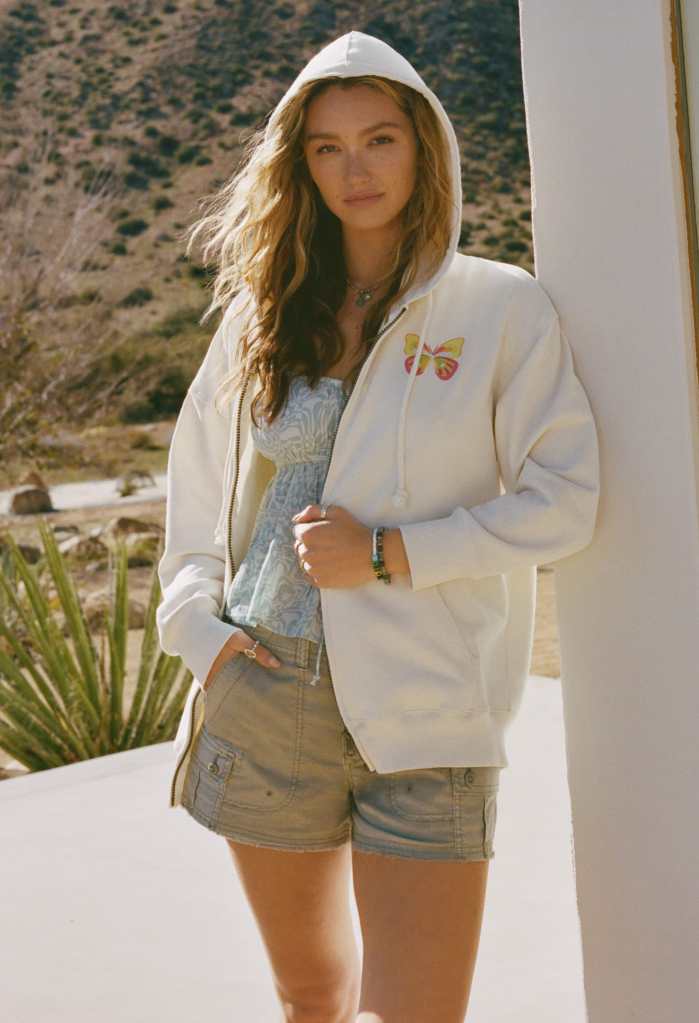 Feelin' something different than denim? Don't worry: get Snappy. Our Snappy poplin fabric is crisp, lightweight, and stretchy (perfect for warm summer days!). For the Snappy '90s Boyfriend Cargo Shorts, we added next-level details like a selvedge outseam and utility-inspired cargo pockets.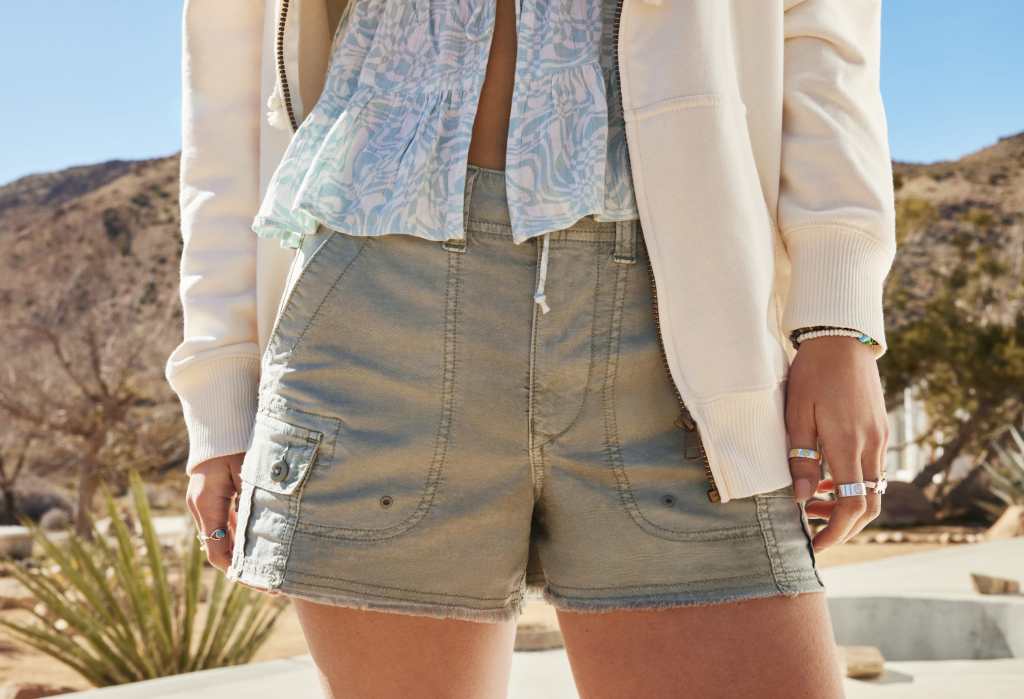 From olive to pink, these shorts let you show your true colors. Pair your favorite hue with a cute patterned cami for a lighter, brighter aesthetic. If things are coolin' down, just add a comfy zip-up hoodie in a neutral tone. 
Ready to try the '90s Boyfriend trend? We wanna see your style! Tag your fave '90s outfits @americaneagle #AEJeans for a chance to be featured on our Instagram, Twitter, ae.com, and more!