Oops! We did it again… Y2K outfits are having their moment and we have all the low-rise, mini everything you can think of to complete the 'fits. Check out our fave 2000s-inspired looks below!
Y2K Baby Tees & Cargo Shorts
Don't call it a comeback for cargo shorts & pants – because these Y2K staples never really went out of style. These classic pocket-forward pants and shorts are the ideal pick to start your late '90s or early 2000s outfits. Just add a cropped Hey Baby Tee and a little bling like a bulky belt and chunky sandals for a laid-back look that's soo hot right now.
Crop Tops & Early 2000s Low-Rise Jeans
To put it lightly, we are crazy in love with the combo of crop top and low-rise jeans! This iconic 'fit brings all the early 2000s vibes with a must-have low rise, and when paired with a cropped cami it is *almost* too good to be true.
Try the low-rise Baggy Wide-Leg jean for a laid-back take on a throwback style, then choose an on-trend crop top with textured fabric or cut-out details, and finish the Y2K style with strappy sandals.
Easy Layers & Mini Skirts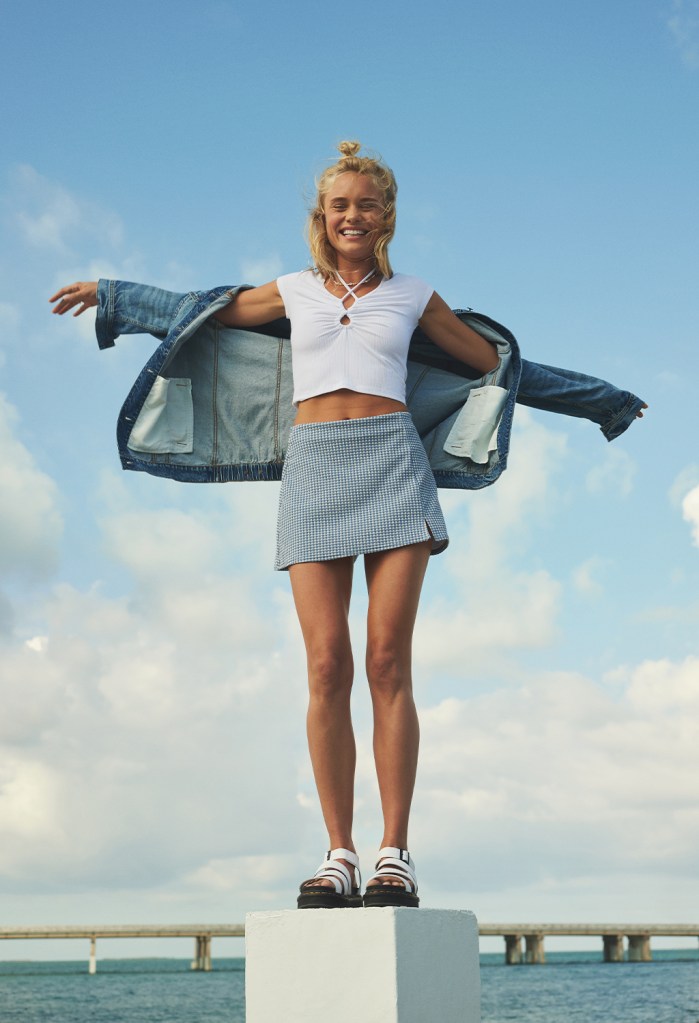 Look on the bright side, Y2K outfits can be as easy as 1-2-3. Just start with your go-to plaid or denim mini skirt, add a cropped tank top, then throw on a relaxed-fit denim jacket or cardigan for an easy layered look that's as fly as you.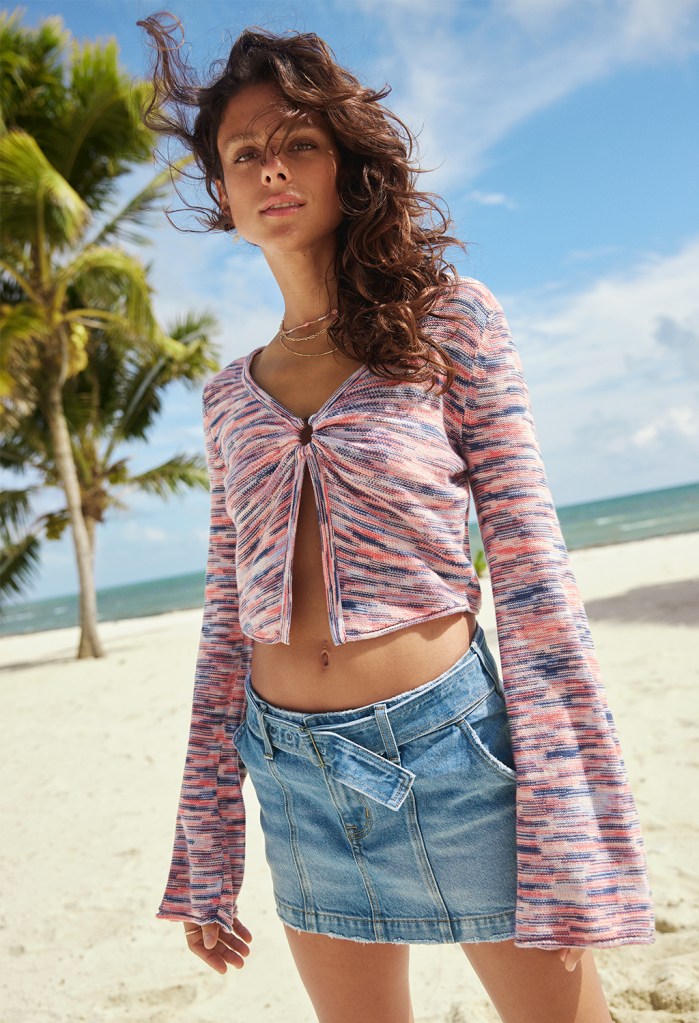 Keep this 'fit extra fresh by adding 2000s accessories like beaded necklaces or bracelets and a trucker hat.
Camis & Vintage Jean Shorts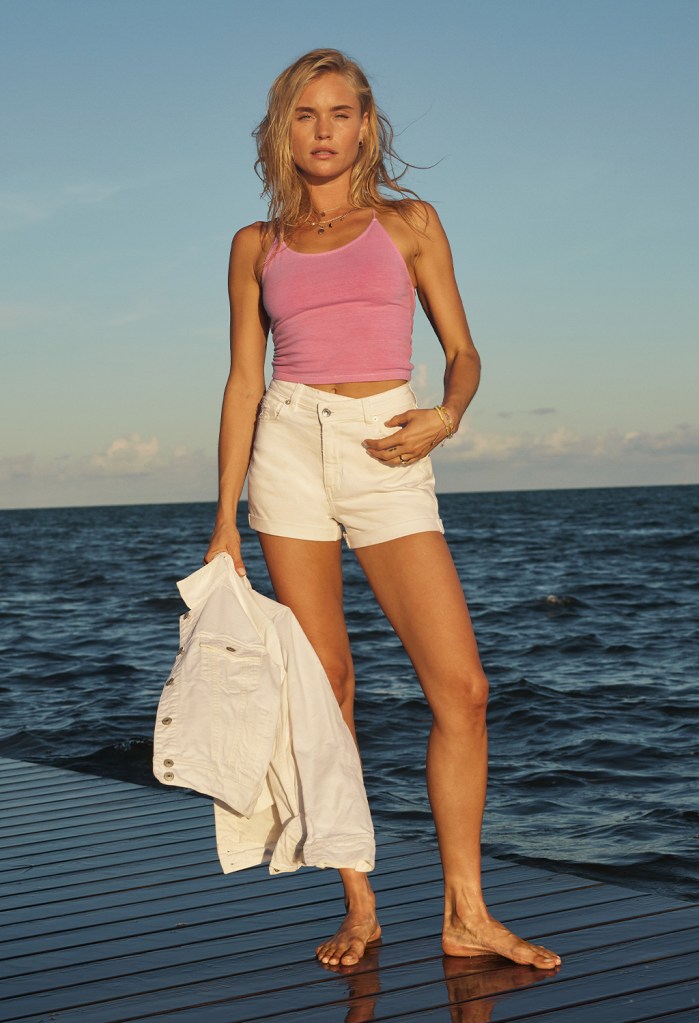 Take a chill pill with the easiest 'fit ever: camis and jean shorts positively made for summer. Try a cropped tank top made for soaking up the sun, and go with short shorts for a never-goes-out-of-style vibe.
Make this Y2K outfit better than ever by choosing bright colors for a bold look, and completing the 'fit with platform sneakers.
Must-Have Y2K Accessories
Sometimes it's the little things – like Y2K accessories – that can make or break your 'fit, so add a little spice to your life with all the must-haves of this throwback trend! Go for printed scrunchies and hair clips, bold trucker hats, and even cute 2000s-inspired jewelry with butterflies and peace signs to complete your OOTD.
Feeling totally inspired to rock the 2000s clothes you've been dreamin' about? Show us your fave Y2K outfits by tagging @americaneagle #AEJeans for a chance to be featured on our Instagram, Twitter, ae.com, and more!