If cold temps and heavy coats are starting to drag you down, you're not alone. Here's the good news: sunny spring days are closer than you think! It's never too early to plan your lighter, brighter post-winter 'fits – and we've got the warm-weather essentials to get you started. Here are four outfit ideas to put a little spring in your step!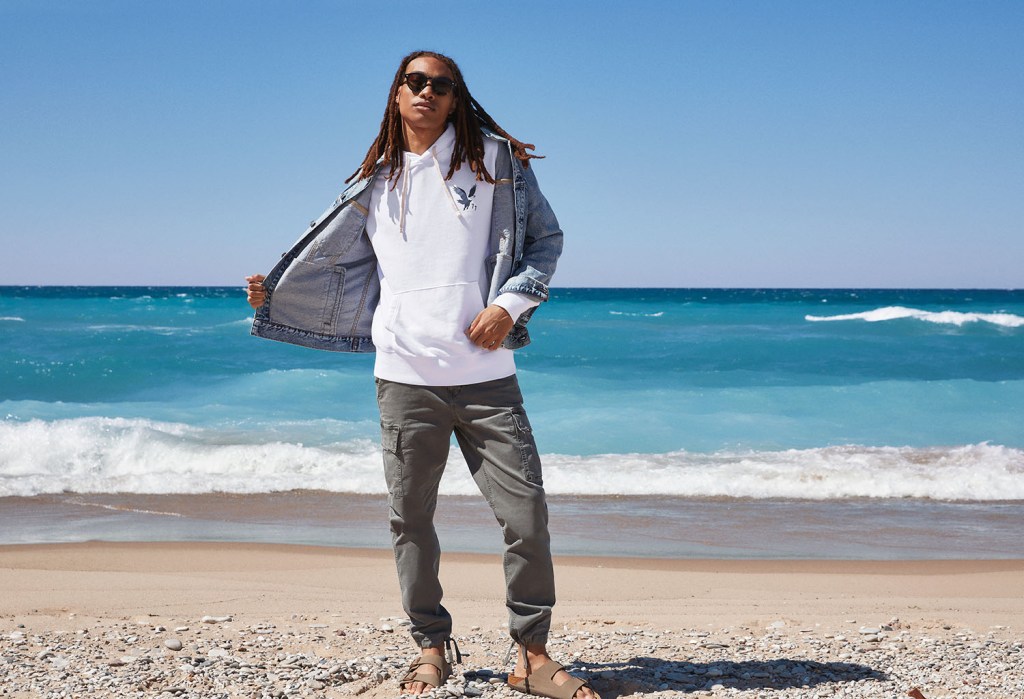 Denim Shorts & Long-Sleeve Graphic T-Shirts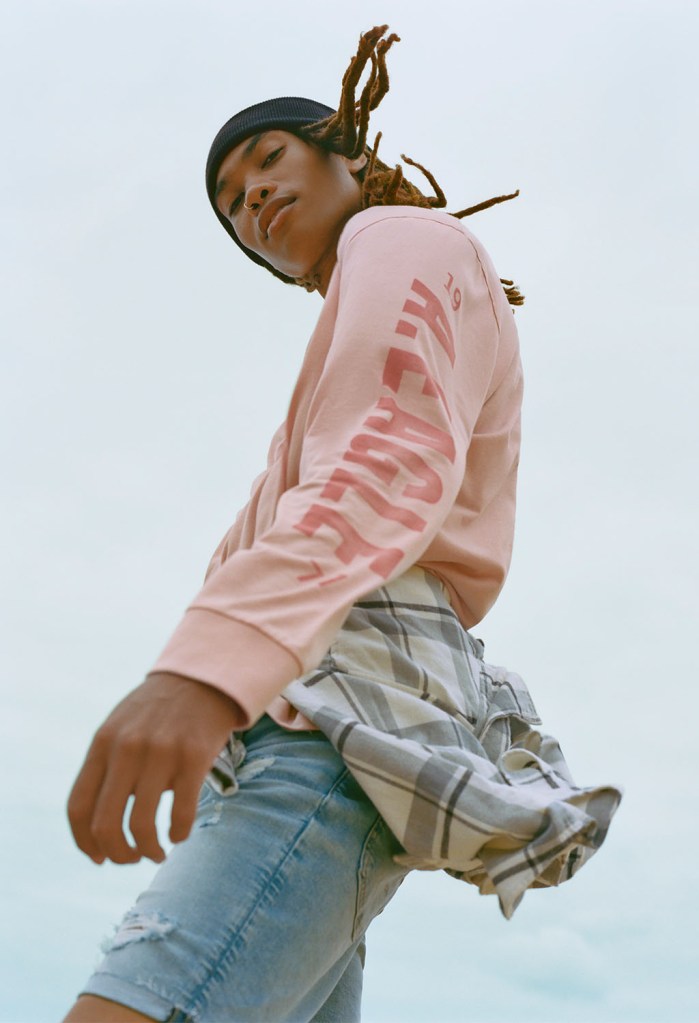 PB&J. The sun and the surf. Shorts and a t-shirt. Some pairs are meant to be together! Denim shorts are the ultimate spring and summer staple – go with a light wash and mild distressing for a casual vibe. When it comes to your graphic tee, long sleeves are *perfect* for breezy spring days, and pastel shades like light pink add a cool pop of color. Layer your tee with a Super Soft Flannel shirt and you're ready for any kind of weather!
Tip: still feelin' a leftover winter chill? Finish the 'fit with a cozy Workwear Beanie!
Cargo Pants & Graphic Hoodies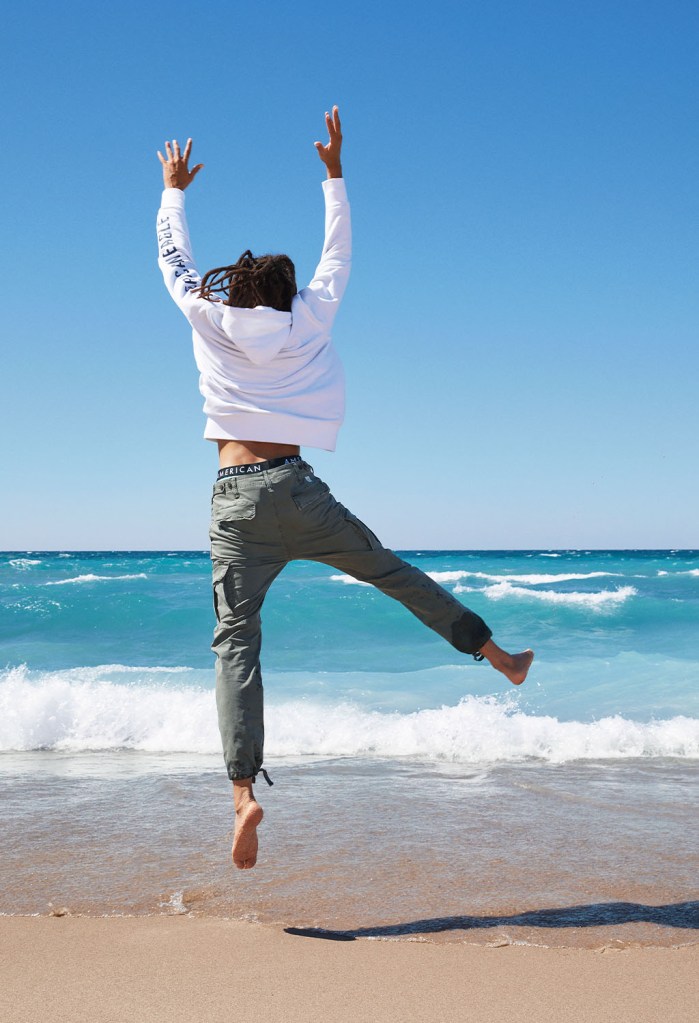 Cargos truly have it all: a comfortable fit, pockets for all your essentials, and a versatile style you can dress up or down. Lived-In Cargo Pants kick it up a notch with a broken-in feel and Flex fabric that's made to move. Plus, an adjustable ankle drawstring means you can rock cargo joggers at a moment's notice!
For maximum spring vibes, pair green or khaki cargo pants with a light-colored Super Soft Graphic Hoodie. You can rock the hoodie solo or add a classic Denim Trucker Jacket – layer your way!
AE 24/7 Shorts & Hoodies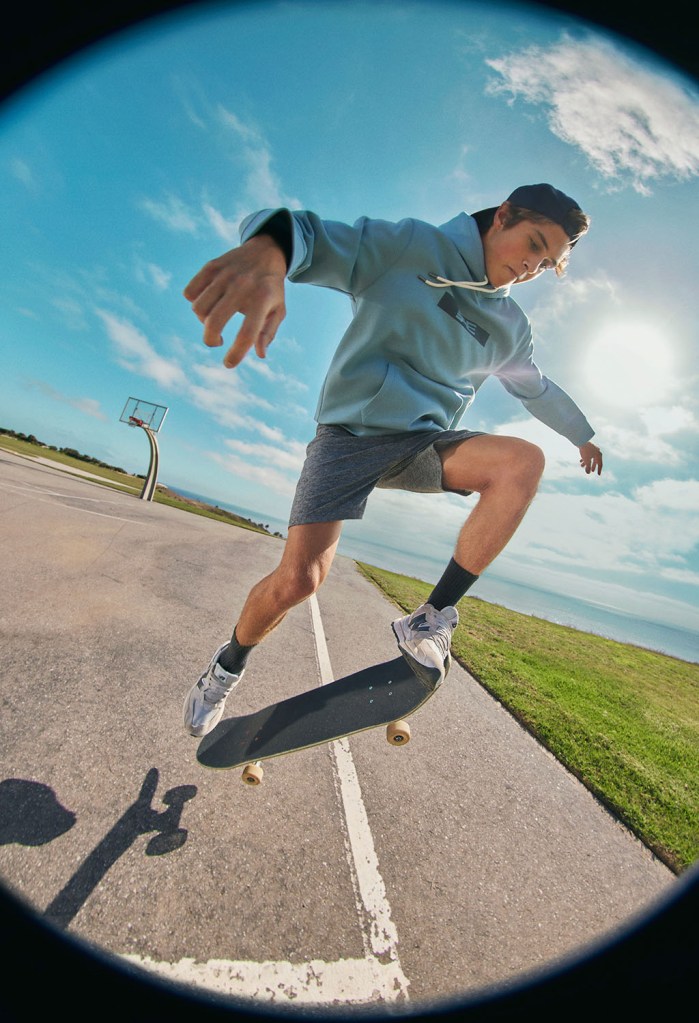 From lounging on a rainy day to breaking a sweat in the sun, spring 'fits need to be ready for anything. That's why the AE 24/7 activewear collection has styles built for making moves, getting your chill on, and everything in between.
An easy, everyday outfit starts with the AE 24/7 Good Vibes Graphic Hoodie. The medium weight fabric and sweat-wicking technology are perfect for chilly mornings that turn into crank-up-the-air-conditioning afternoons. Pair the hoodie with *ridiculously* soft AE 24/7 Hangout 7" Jogger Shorts, and you've got a match made for movin'.
Athletic Skinny Jeans & Flannel Shirts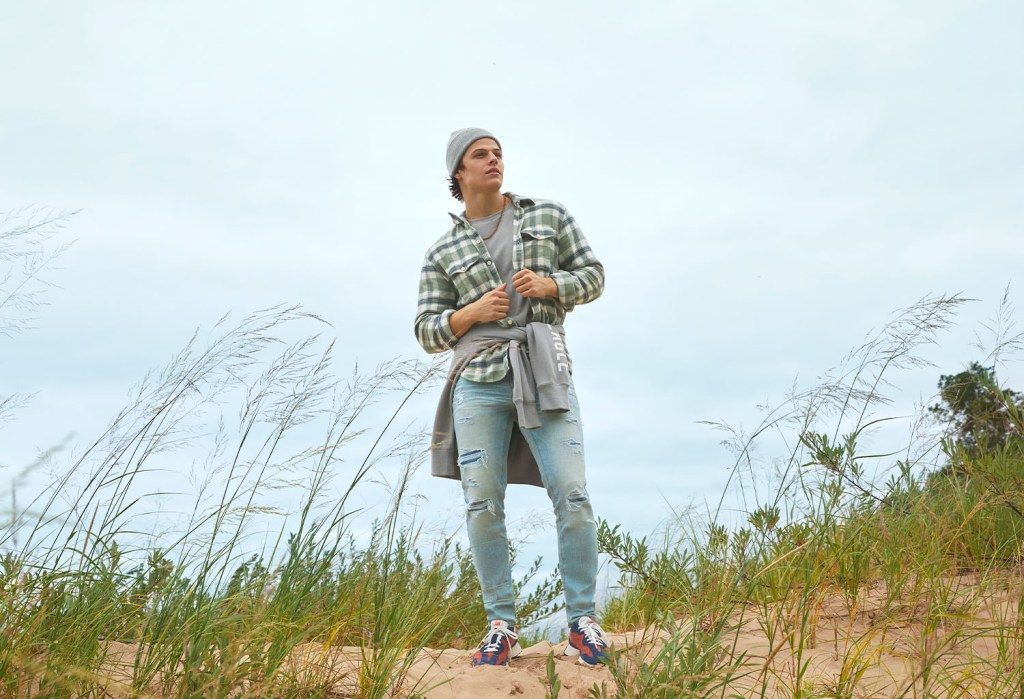 When it comes to spring style, this one is classic from head to toe. It starts with AirFlex+ Temp Tech Patched Athletic Skinny Jeans – the light wash and patched details add a casual touch, while Temp Tech denim keeps you cool when it's hot.
Next, add a neutral-colored t-shirt layered with a Super Soft Flannel Shirt (we recommend green or blue for a spring-ready color scheme). Last but not least, lace up your fave sneakers and add a soft knit beanie for the finishing touch!
Already got your spring outfits planned? We wanna see! Tag @americaneagle #AEJeans for a chance to be featured on our Instagram, Twitter, ae.com, and more!