We gotta talk about women's skinny jeans & jeggings. Yes, the classic tight-fitting denim style and the jean/legging combo you know and love. These tried-and-true women's jeans aren't going anywhere, and for good reason!
They look good in all hues, come in different rises (from low to the highest of high) for that just-right fit, and go with every kind of women's top you can think of.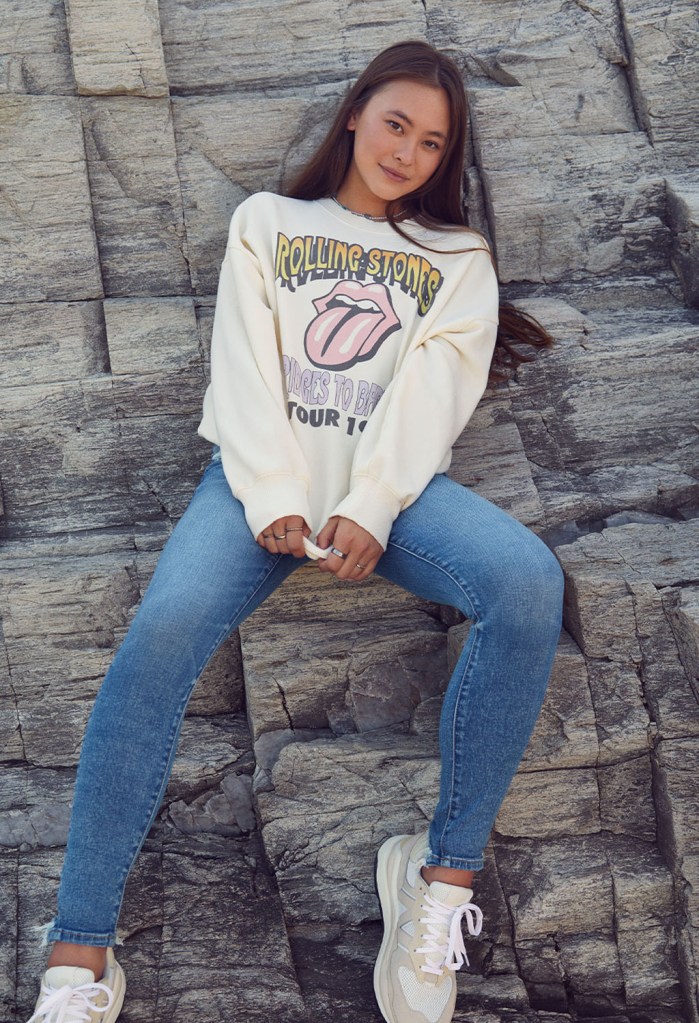 Don't believe us? Check out the jeggings & skinny jean guide below for our fit options and how to wear them!
Low-Rise Jeggings
Quite possibly the OG of skinny fit jeans, low-rise jeggings are our iconic skinniest fit made with soft stretch denim. They come in fabrics like Ne(x)t Level Stretch for our softest, stretchiest, never-loses-its-shape denim or Dream for a booty-lifting, body-hugging, four-way stretch you'll love.
Not sure what to wear with low-rise jeans? Go for a crop top for a less-is-more vibe, or try tucking in a longer shirt for an effortless but put-together look.
High-Waisted Jeggings
From kind-of high to suuuuper high, our high-waisted jeggings are all about comfort (and coverage) where it counts. With rises ranging from about 10" to 12", our high-waisted jeans offer that just-right fit for everyone! For a different take on the high-rise style, try our new V-rise jegging made with a waist-defining V-front that gives our go-to jegging the most flattering upgrade ever.
While high-waisted jeggings offer more comfy coverage, they also look amazing with on-trend tops like crop tops and oversized sweatshirts or sweaters. Try them with layered tops like flannels or cardigans for an easy look when temps drop.
Curvy Jeggings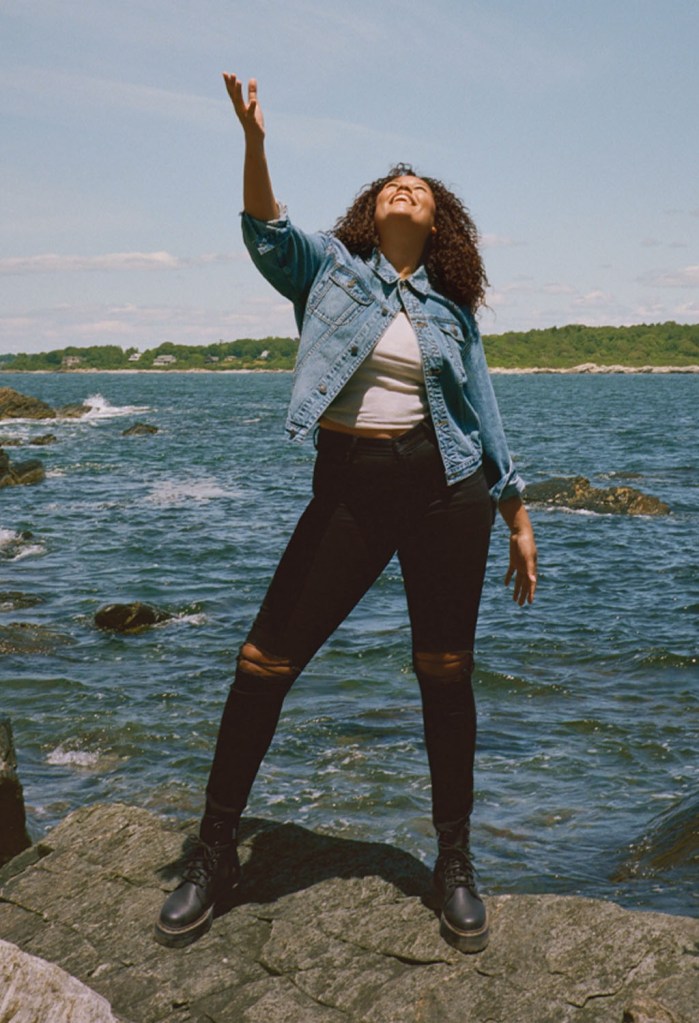 Curvy jeggings have everything you appreciate about high and low-rise jeggings, but are made specifically for your curves! Most women's jeans are designed with a 10" hip to waist ratio, but Curvy jeans use a 13" difference for a better fit, no waistband gapping, and more room through the hip and thigh. Not sure if Curvy is right for you? Check out our Curvy Jeans FAQ!
Curvy jeggings look good with alllllll your go-to shirts, so don't stress when picking out your outfit of the day. Try light-wash jeggings with a graphic tee or sleeveless top in the summer, then go for black jeggings with versatile layers like denim jackets and hoodies in the fall.
Cropped Jeggings
Get our slimmest (and best-selling!) fit in an on-trend length with cropped jeggings. With an easy hits-above-the-ankle fit, cropped jeggings are an instant go-to pick for warmer weather and showing off all your fave shoes.
Women's Skinny Jeans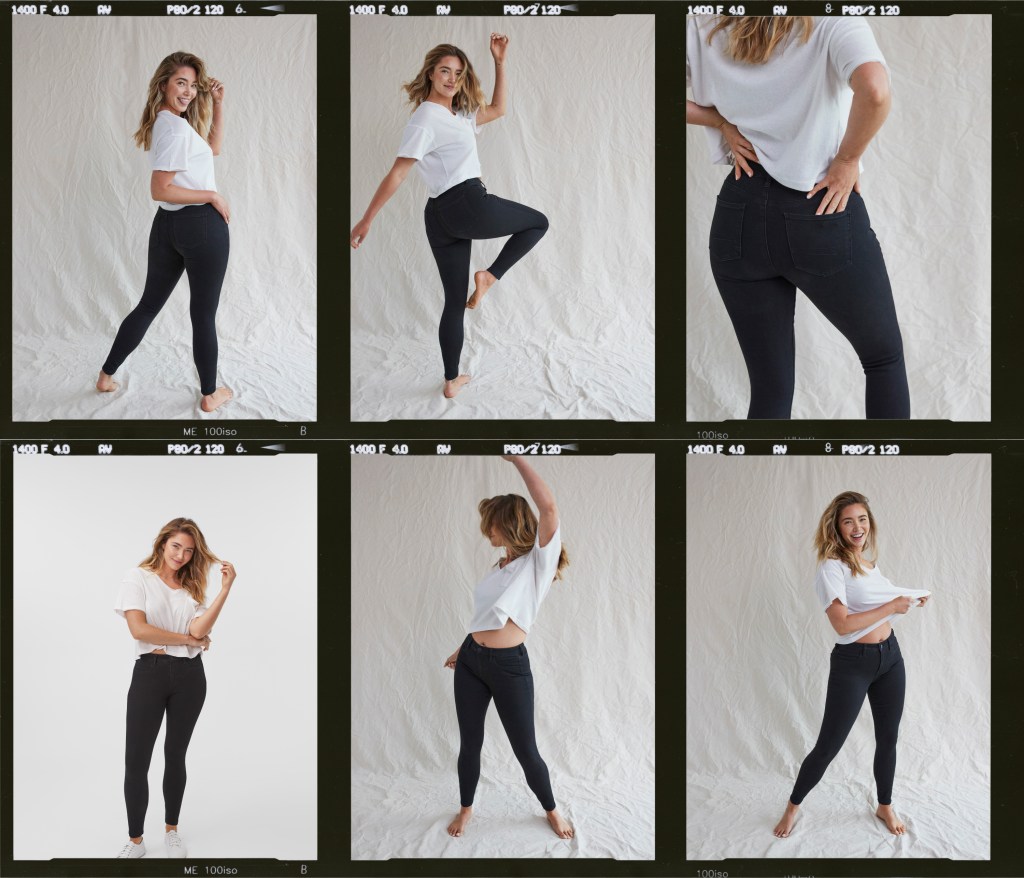 Skinny jeans are another classic jean style you know and love! They're fitted up top through the thigh, and then have an easy leg shape from the knee down. Try the original skinny jean fit in tons of washes and styles, or try the'90s skinny jean made with a high-waisted, vintage-inspired take on the skinny fit.
Make the look yours by wearing them with crop tops and oversized shirts in the summer, then swapping for sweaters and flannels in the fall.
Show us your fave ways to wear jeggings & skinny jeans by tagging @americaneagle #AEJeans for a chance to be featured on our Instagram, Twitter, ae.com, and more!