You got your invite to this year's Friendsgiving feast! Now comes the fun part: choosing your Friendsgiving 'fit. First, you gotta figure out what energy you're bringing to the table. Here are 5 unique Friendsgiving guests for inspo, and the AE looks you can wear to match their energy!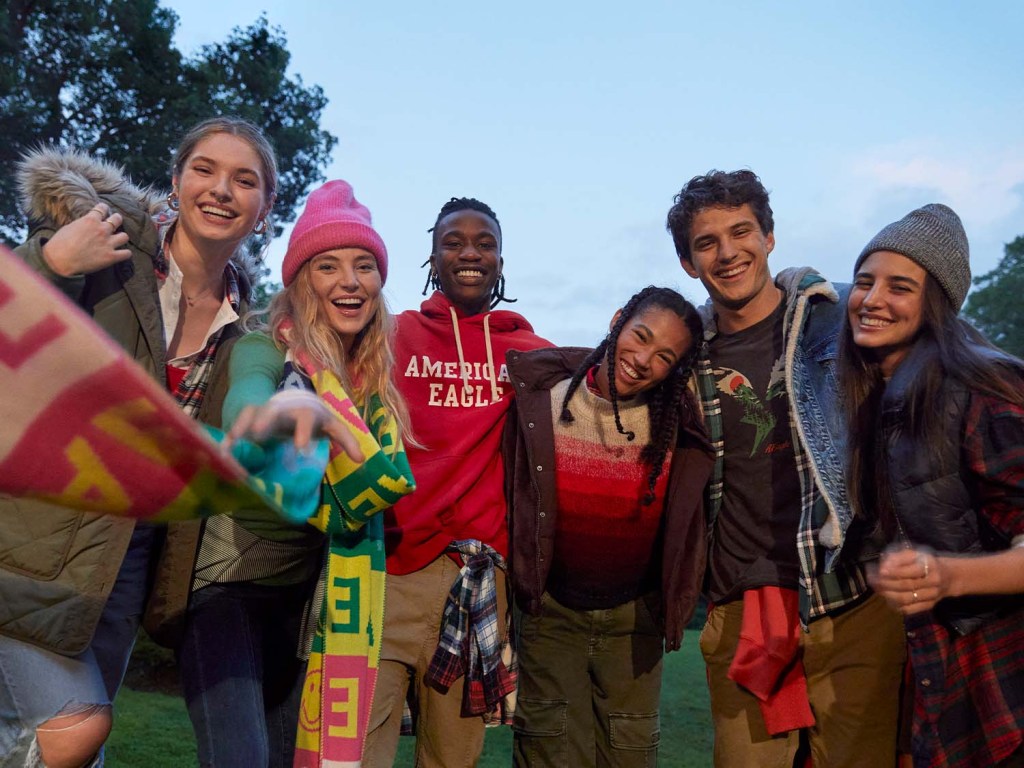 The Friend Who's *Obsessed* with Plaid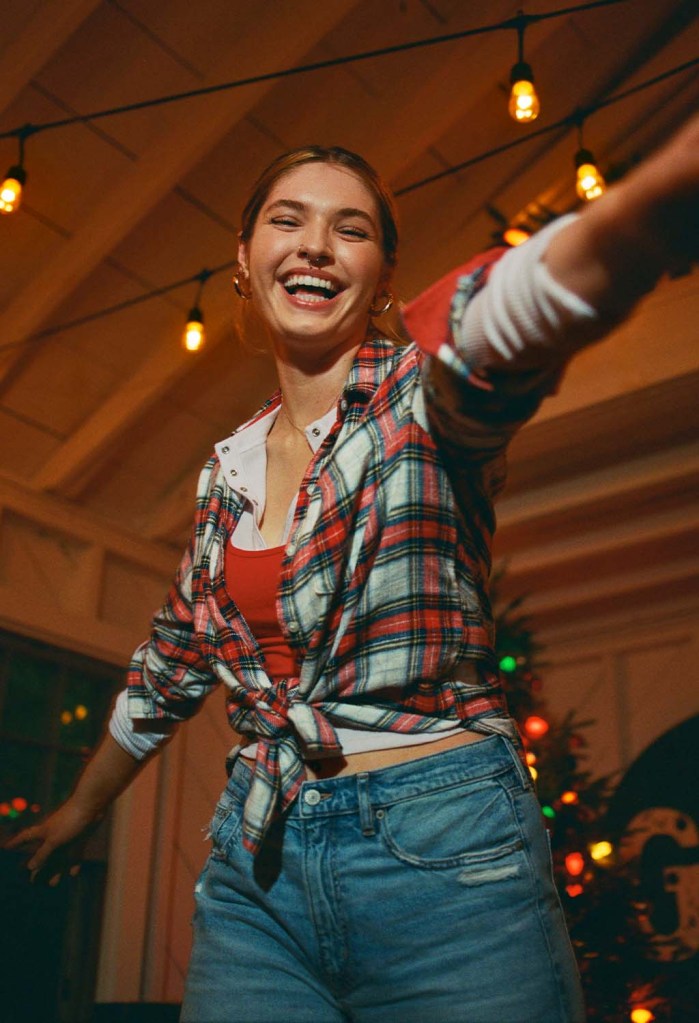 If you think flannel season should be year-round, this one's for you. For a casual Friendsgiving get-together, grab a super-comfy pair of flannel pants and wear 'em with your go-to graphic hoodie. If the forecast looks chilly, go for a layered-up look with an Oversized Flannel Shirt and a Cropped Reversible Puffer Vest (don't forget the beanie!). Either way, these outfits are classic, cozy, and deserve alllll the pattern points.
The Friend Who's Ready for a Hike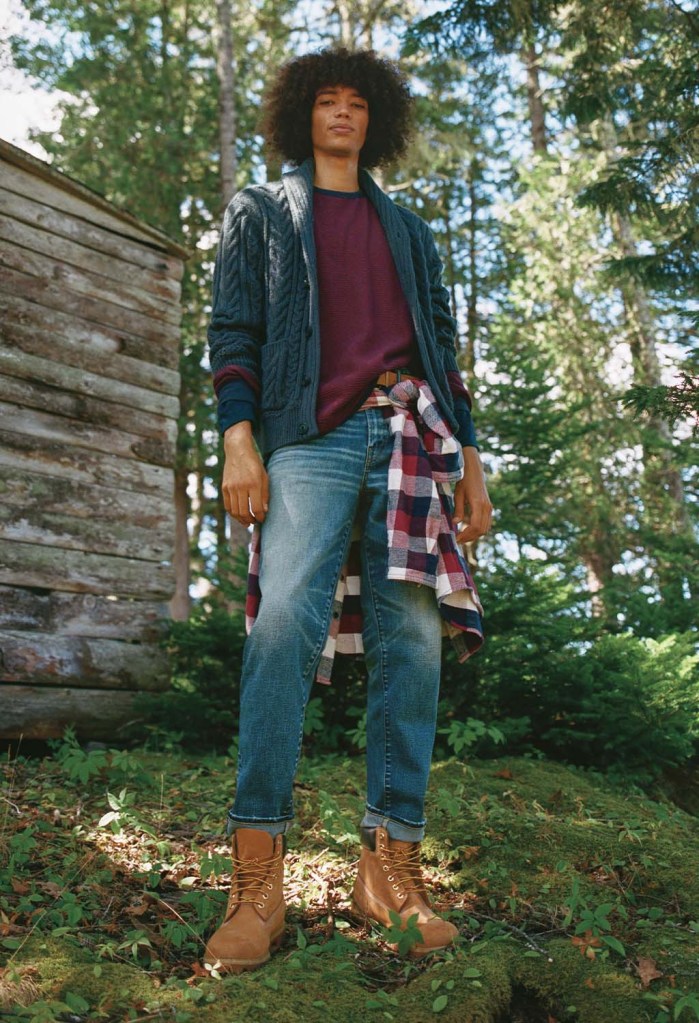 Do crunchy leaves and brisk autumn air call your name? This could be the look for you. Embrace your inner lumberjack with a hooded flannel layered over a super soft and warm thermal shirt. Pair 'em with comfortable, built-to-move AirFlex+ Baggy Jeans, then lace up a pair of rugged boots basically maaade for the great outdoors.
Pro tip: pack an extra Jacket if you're trekking through cold temps!
The Friend Who's Always Cold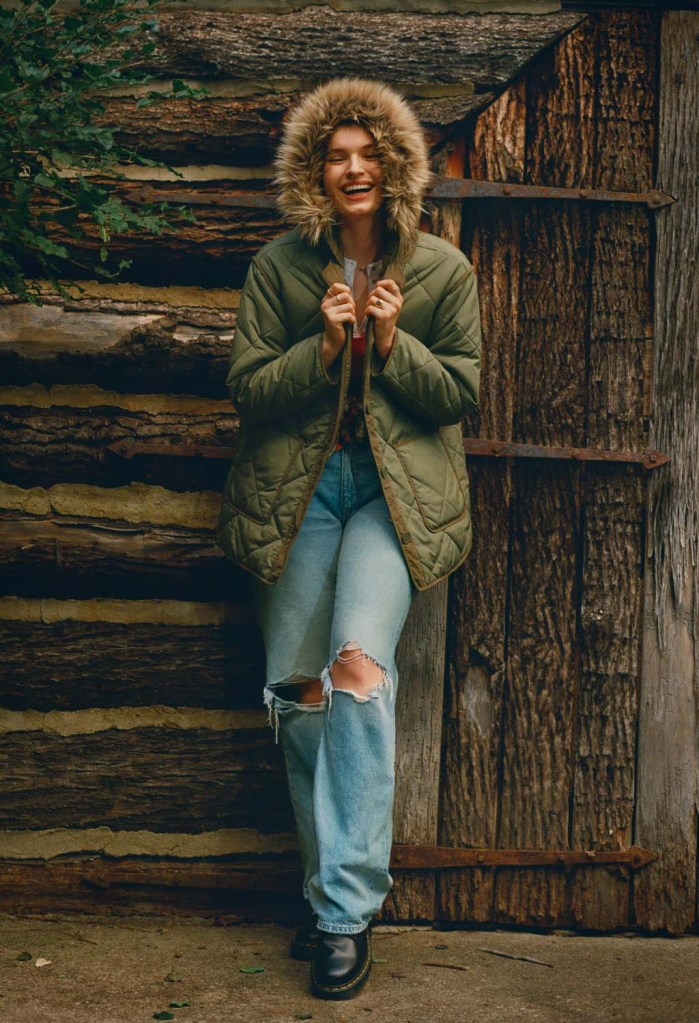 "Thanks so much for coming, can I take your coat?" Ummm… no. No, you can't. For the guest who can't stop shivering, here's how to look cute and stay cozy. First, layer your top with an Oversized Flannel – you can wear it buttoned-up for classic vibes, or tied in the front for an extra-cute detail.
To complete the look, bundle up with an oh-so-toasty Quilted Jacket. Still feeling a chill? Add an Oversized Puffer Vest to keep the brrrr away once and for all. This relaxed 'fit looks great with distressed jeans and your fave sneakers!
The Friend Who Looooves Sweater Weather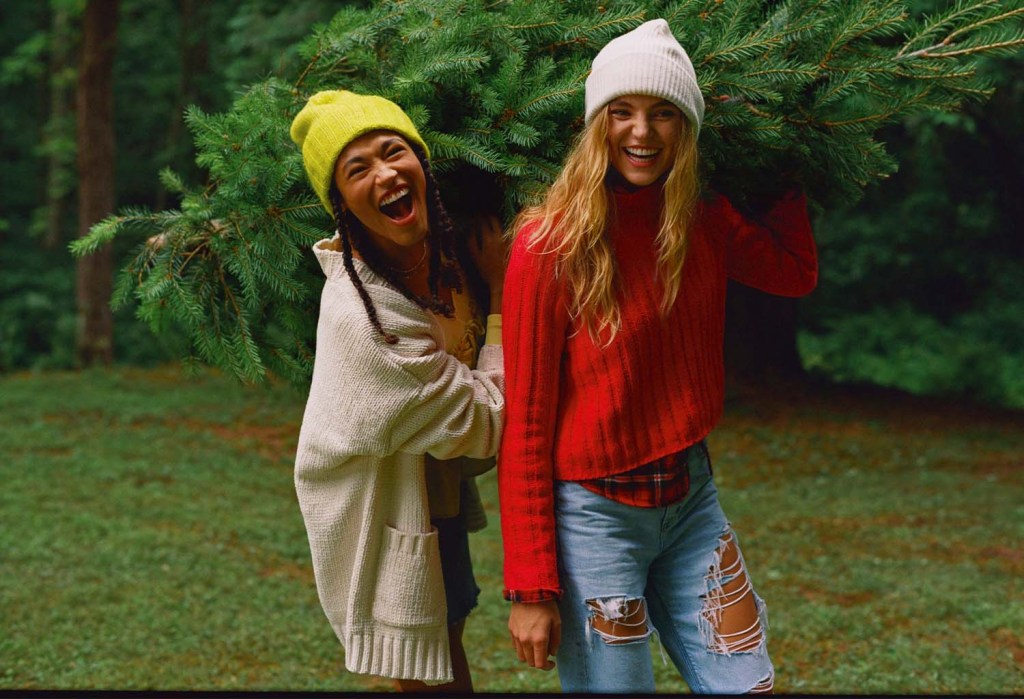 If a super soft sweater is the main character of all your fall outfits, you just found your Friendsgiving 'fit. Rock a Snowsoft Mock Neck Sweater or an Oversized Cardigan for that classic, velvety-soft chenille feel. These sweaters look *amazing* with ripped jeans or your fave denim skirt.
Want a look with more patterns and deets? Grab a striped mock neck sweater and swap out the jeans for Super High-Waisted Wide Leg Cargo Pants. Helloooo, cozy!
The Friend Who Shows Up in Their PJ's (And Won't Change)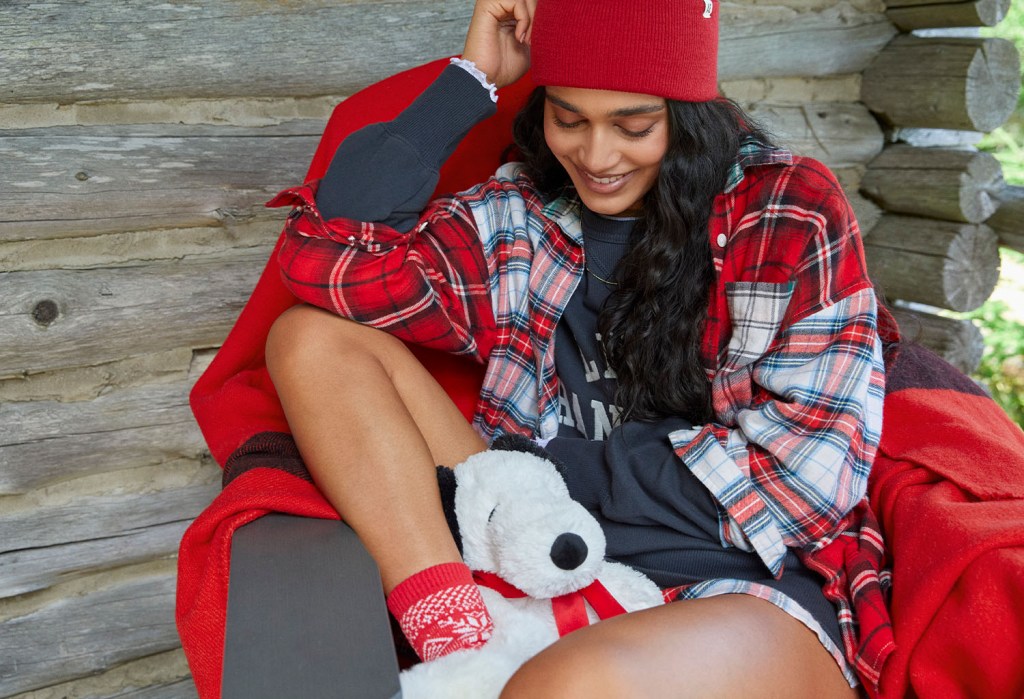 "Um yeah, I woke up like this." This one's for the friend who mayyyy have overslept a bit – or they're just in an extra-snuggly mood. No matter the reason, you can rock the comfiest 'fit in the house with a flannel PJ set. Just add a Hangout Sweatshirt for an extra layer of warmth, then throw on a cozy beanie and fuzzy Fairisle socks. Talk about a dream outfit!
Show us your Friendsgiving flair! And we've got good news – these 'fits double as Thanksgiving outfits, too. Tag @americaneagle #AEJeans for a chance to be featured on our Instagram, Twitter, ae.com, and more!