About me: "I am an aspiring pro tennis player that enjoys going to the beach. I also enjoy fashion and going shopping. Another one of my hobbies is listening to music and watching Marvel movies."
Why I love this fit: "With the rips in the jeans, it gives me a casual but streetwear vibe and I love it… I like to wear [jeans] anywhere and everywhere, whether I'm going out to dinner or just to the store."
I know a good pair of jeans when I see them because: "They fit my curves but are not too tight."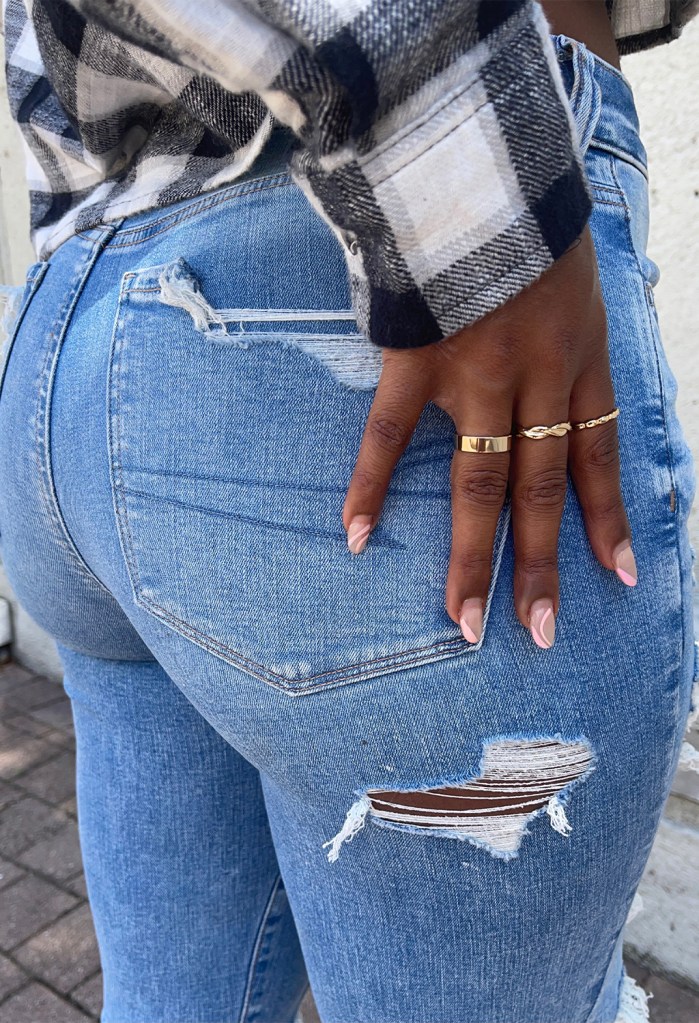 Jeans are my go-to for: "Every outfit… A good pair of jeans makes me feel super confident.
I love AE because: "I love how the jeans are able to fit my body type. American Eagle is very inclusive for different body types and I love that so much."
This summer and fall, you can find me: "My favorite summer activity is any water sport at the beach, especially paddle boarding. It can be very relaxing and soothing. My favorite fall activity is visiting a pumpkin patch and picking pumpkins and also taking pictures… This fall, I am really looking forward to seeing the leaves change colors and cold weather so I can wear fall fits."
Shop the look and follow Jamilah on Instagram at @Jamilahnicolee.