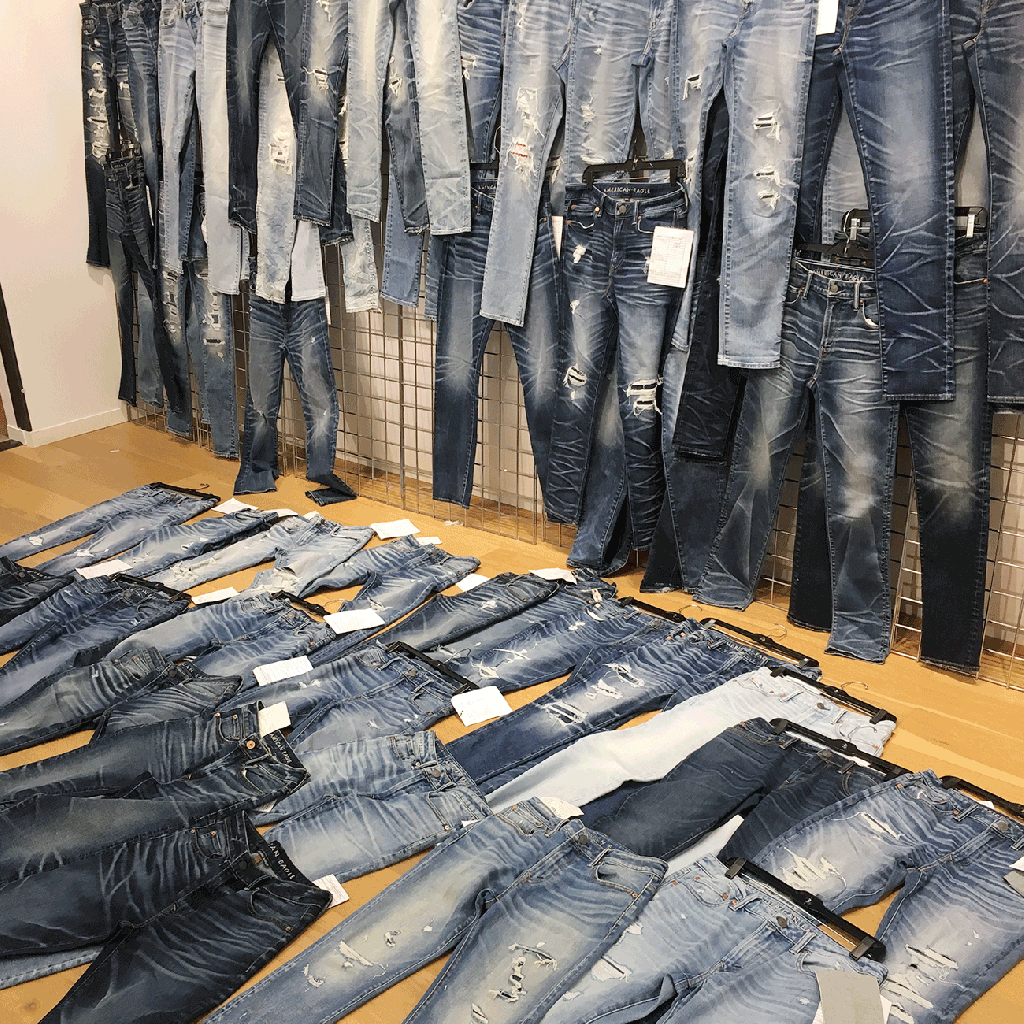 Is there anything better than a pair of comfy, lived-in jeans with just the right amount rips, distressing, and mending in all the right places? Perhaps we're a little biased, buuut we don't think so.
We wanted to learn more about the process behind creating our destroyed jeans, so we sat down with two of our resident AE denim experts to learn about their design process and inspiration for this season.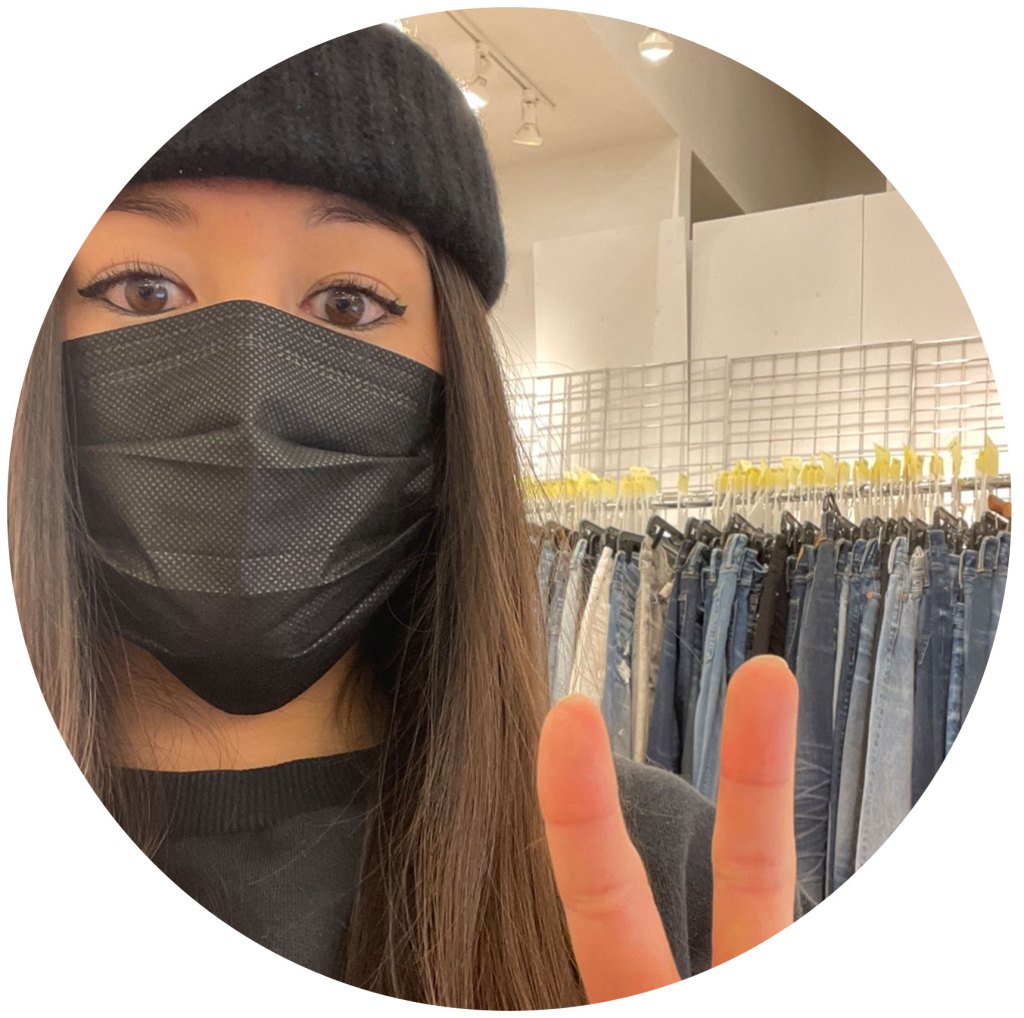 Jes Vuong
Senior Men's Denim Designer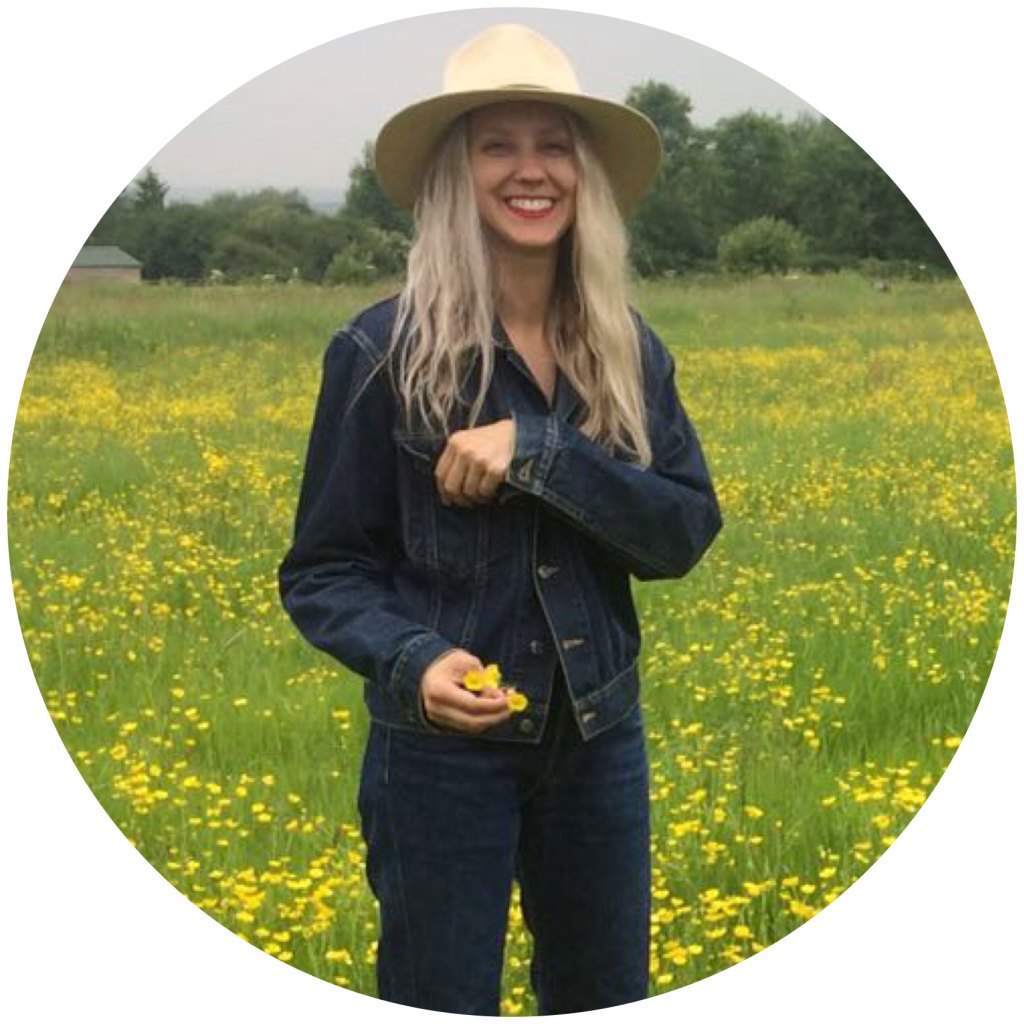 Jenni Kusowsk
Senior Denim Designer of Wash and Sustainability
Q: What's one thing you want people to know about AE jeans?
Jes: I think we have the absolute best fabrics out there. Our jeans have a very authentic vintage look, but with stretch that allows for movement. They're incredibly comfortable and durable, and the fabrics complement our wide range of fits (the best in the market) – so we really do have jeans for everyone!

Jenni: We are constantly evolving our denim offerings, and like Jes said, we really want to have something for everyone. Whether you're trend-forward, you love comfort, or you want that perfect jean for going out with friends, we have you covered. Making our customers feel beautiful is one of the perks of my job.

Q: What can we expect to see from our destroyed jeans in upcoming seasons?
Jes: I love to reference vintage pieces and combine that with current street style inspiration for the perfect balance. Any time we design a new piece, we always want to elevate what we've previously done, so you'll be seeing newer mending techniques and destroy patterns on a variety of shades of black and indigo, all in the best fabrics.
Jenni: We are continuing to incorporate sustainability into everything we develop and are always looking for new and innovative ways to reduce our environmental impact. It is important to the design team that our jeans are beautiful and have a smaller footprint on the planet.
Q: What are you inspired by when designing a collection?
Jenni: We use vintage garments as a reference point when developing the destroy patterns for our jeans. Because these naturally worn-in pieces are all unique, we are able to continually give the customer something they've never seen before. You can especially see this destroy innovation in our Mom Jeans this season. We're loving the Mom fit and finding new ways to rip and mend it.
Jes: There's a story behind every jean, so every line and small destroyed detail you see on our jeans are carefully thought about and strategically placed. We look at vintage jeans and think about how long they've been worn, why are there destroy marks on the top block, why is the knee blown out, stuff like that. Our inspiration for holiday was to implement what we love about worn-in denim in our newest fabric, Cozy Ne(x)t Level and Cozy AirFlex+.
Q: What kinds of trends help guide the direction for a season?
Jes: Jeans are a staple in any wardrobe. We're excited to be able to incorporate a variety of washes in our new Cozy AirFlex+ fabric, soft inside and out… perfect for the winter season! As a denim designer, I like to stay true to the fabric (denim) by keeping the overall vibe effortless. Even if the mending is over the top, it should feel uncomplicated.
Jenni: "Cozy" and "comfort" are key trends for winter. You can see this come through in our brushed-back jeggings, in our new Comfort Stretch Waistband styles in Mom and '90s Boyfriend Jeans (where just the waistband stretches and the rest of the jean is non-stretch), and in our Dream Jeans, which look like regular denim and feel like your favorite pair of knit leggings.
Q: Who or what did you have in mind when designing key looks?
Jes: We have you, the AE customer, in mind when we design. It's important for us to feel connected to who is wearing our jeans, and for our designs to grow and evolve with you.
Jenni:We love our customers and are constantly inspired by them and how they live in our clothes. We are always looking to find new fabrics, fits, and solutions that make them feel their best. The denim team loves reading the customer reviews online to see what everyone is responding to and how we can use this information to improve our jeans.
Q: How do you want people to feel when they wear our jeans?
Jes and Jenni: Confident, comfortable, beautiful.