Essential Valentine's Day Gifts

Skip the chocolates and cheesy cards this year and give them what they really want for Valentine's Day… new clothes and accessories!
Find the exact-right gift for everyone from your BF to your GF, your best friend to your gal pal. No matter who you're buying for, impress them with your Valentine's Day gift-giving skills. Check out the Valentine's Day shops to find great gifts for your boo, and get gifting inspo below!
WOMEN'S VALENTINE'S DAY SHOP | MEN'S VALENTINE'S DAY SHOP

GIFTS FOR GIRLS:
Red and Pink Tops, Dresses & Accessories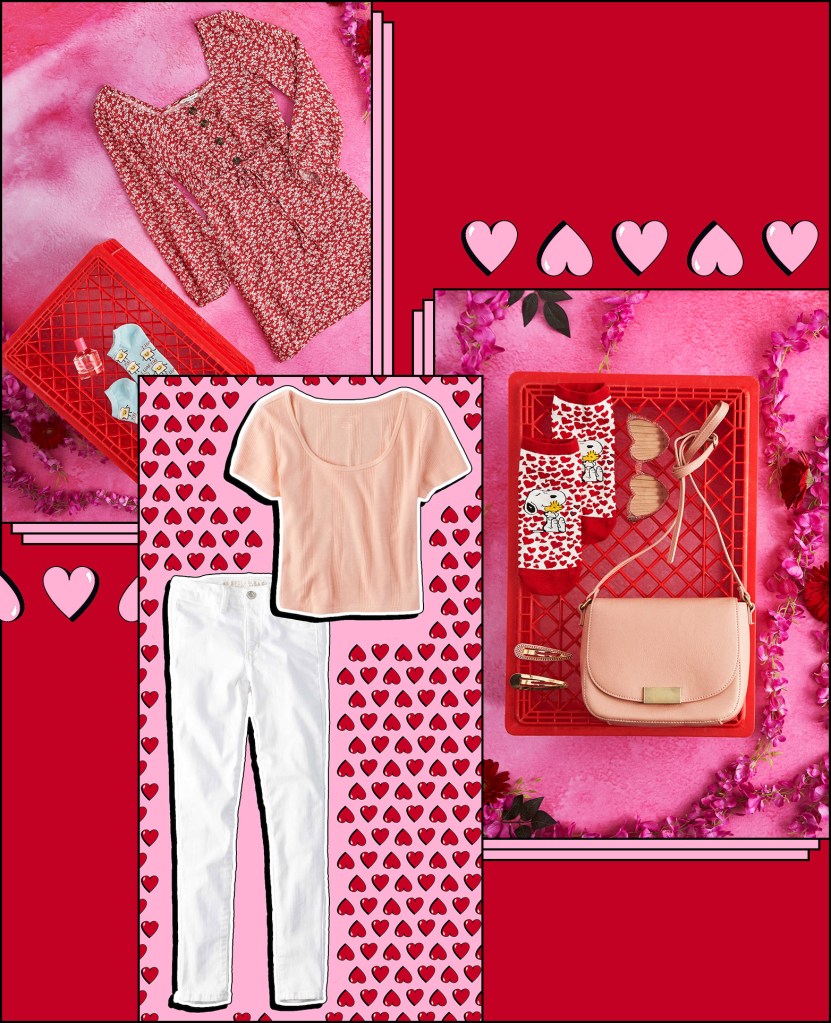 For Your Boo
Give your girl a new date night outfit then take her out on the town! Gift a new mini dress made from comfy, lightweight fabric, and cute Valentine's Day socks that say exactly how you feel. Add fun accessories like a new bag, heart-shaped sunglasses, and perfume and you've got a gift combo she'll love.
Another great gift idea for V-Day? New jeans in on-trend fits like baggy, wide-leg, flare, straight-leg, and so. much. more! She can mix-and-match her date night look, and you get to feel like a gift-giving MVP. It's a win-win situation.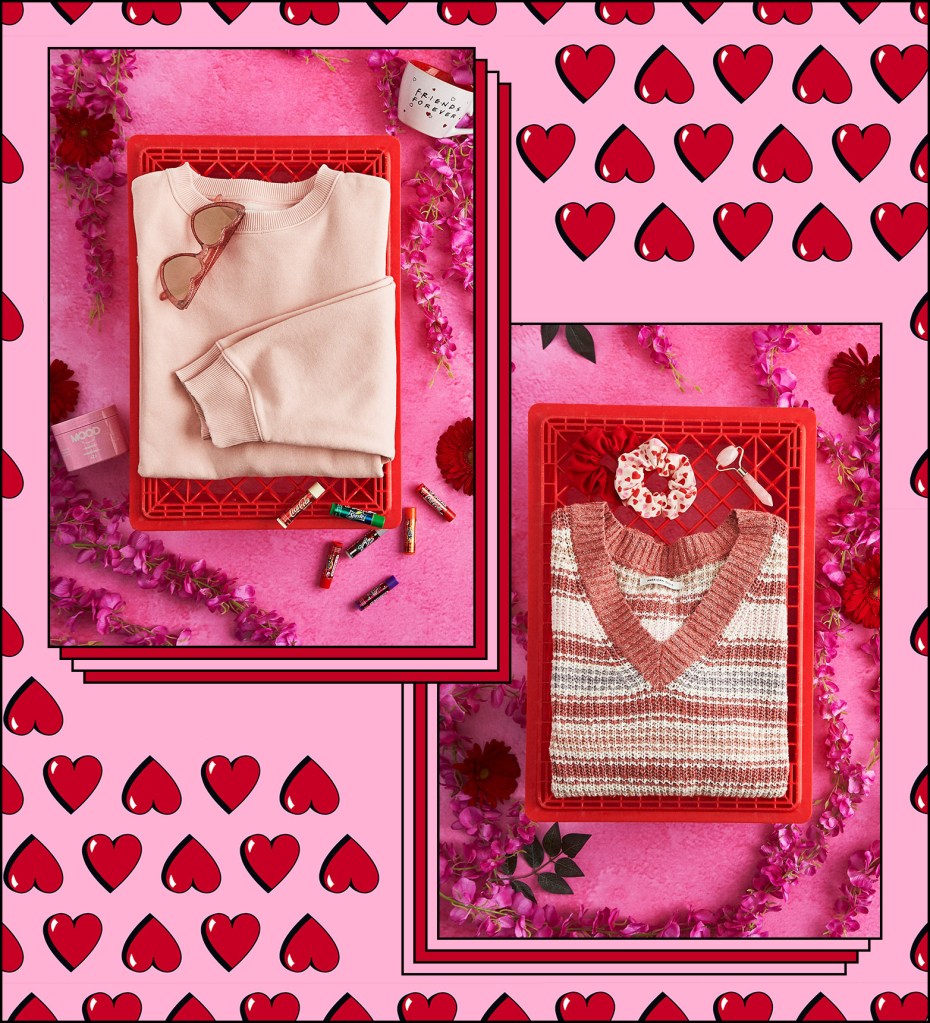 For Your Girlfriends
Celebrate Galentine's Day by giving your BFF the gift of total relaxation! Choose a pink sweatshirt made from super-soft fleece, or go for a printed vibe with a comfy striped sweater. Let them know how much you care by giving self-care & wellness accessories like sugar scrubs, a rose quartz roller, and lip gloss, too!

GIFTS FOR GUYS:
Valentine's Day Boxers, T-Shirts & More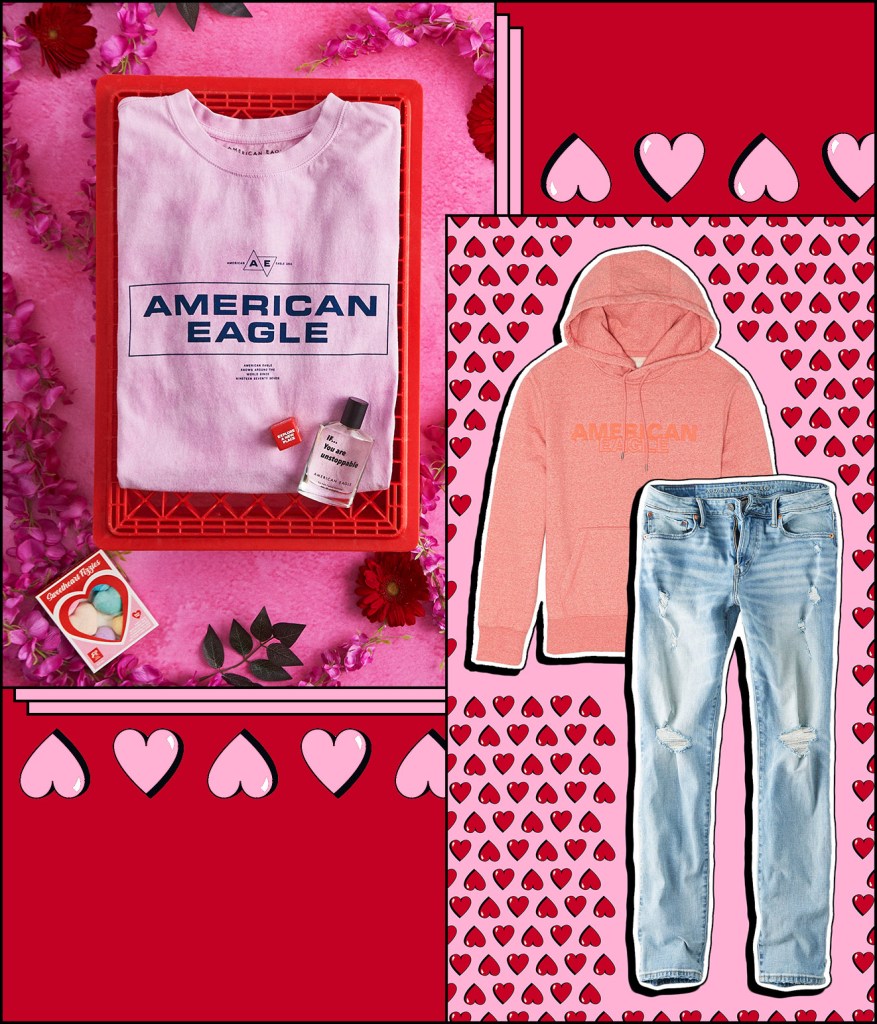 For Your Bae
Give your guy a new t-shirt in a fresh pink hue just in time for date night, and make sure he has everything he needs with new Valentine's Day boxer shorts, too. Round out the Valentine's Day gift with new jeans or khaki pants for an easy look he can dress up or down with graphic tees, button-up shirts, and denim jackets.
Throw in new cologne or body spray and date night dice and you're ready for a night of romance.
For Your BFF
Make sure your best friend is ready for all things Valentine's Day with a new Valentine's Day-inspired t-shirt and alllll the right accessories. Want to level up the BFF vibes? Get yourself a matching baseball cap. Throw in other must-haves like muscle balm, plus a sling bag, new socks, and sunglasses, and you've got a gift he'll actually like.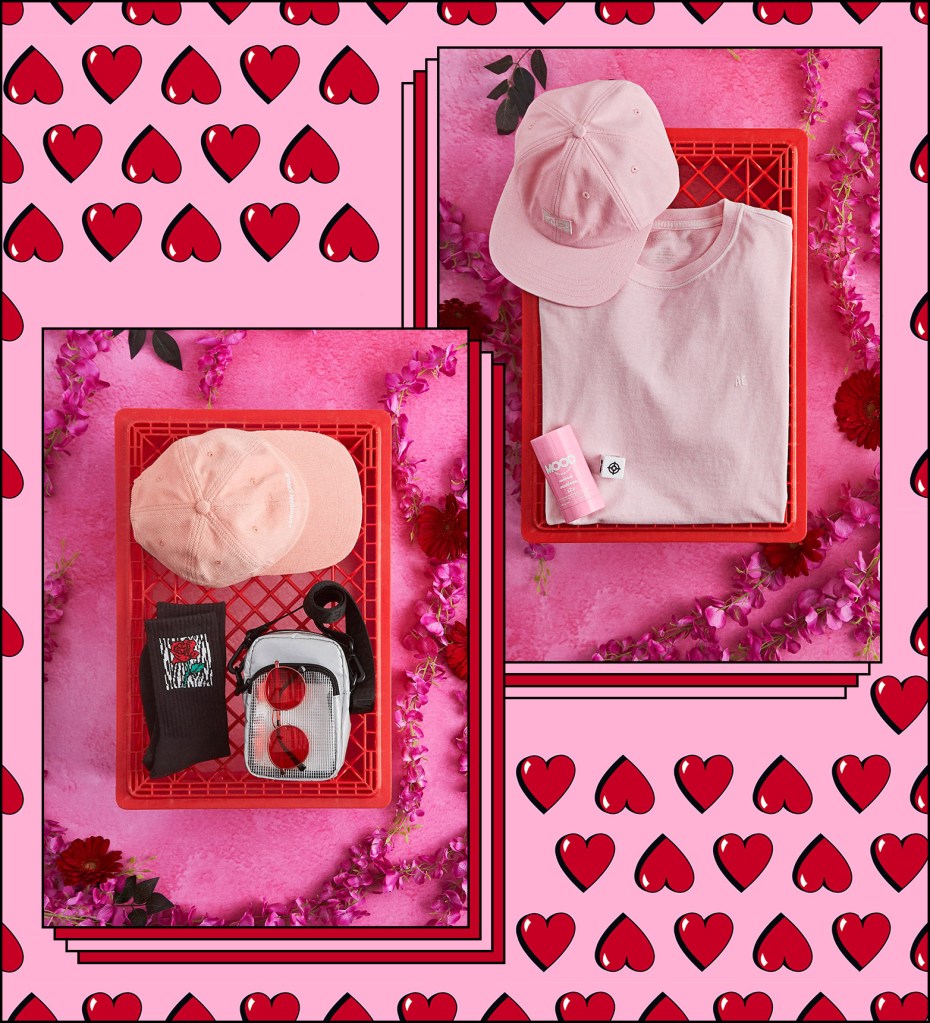 Show us your favorite Valentine's day gifts and outfits by tagging @americaneagle #AEJeans for a chance to be featured on our Instagram, Twitter, ae.com, and more!