It's officially time to start figuring out your Halloween plans… What parties to hit up, where to find the best sweet treats, and whether or not to finally commit to that inflatable T-Rex suit or other all-in Halloween costume idea. Or maybe you're just looking for a comfortable, easy costume you can put together with stuff already in your closet.
That's the vibe we're going for this year, so we asked the AE team to come up with some easy, DIY costumes for you to recreate or to inspire your unique Halloween look. Check 'em out below!
And if you're looking for a hauntingly easy option, check out Halloween shirts & tops!  
Halloween Costume Idea # 1: Happy Hippie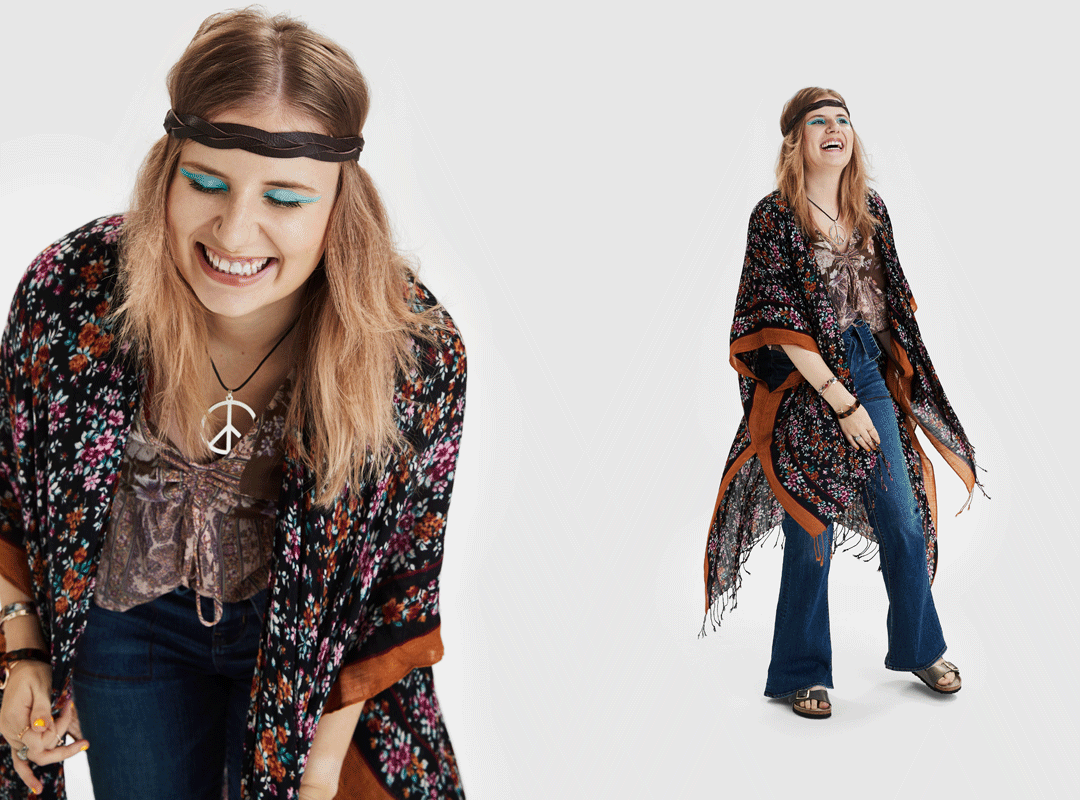 Candice – Associate Web Designer
Any costume that incorporates your favorite jeans is an automatic winner. Those flare jeans you've been loving were made with flower child vibes in mind, so you'll need only a few more pieces to finish this look. Layer on a couple of your flowiest shirts & tops (the more prints, the better!), slip on some Birkenstocks and you'll be feelin' groovy.
Simple Costume Idea # 2: Hip Lumberjack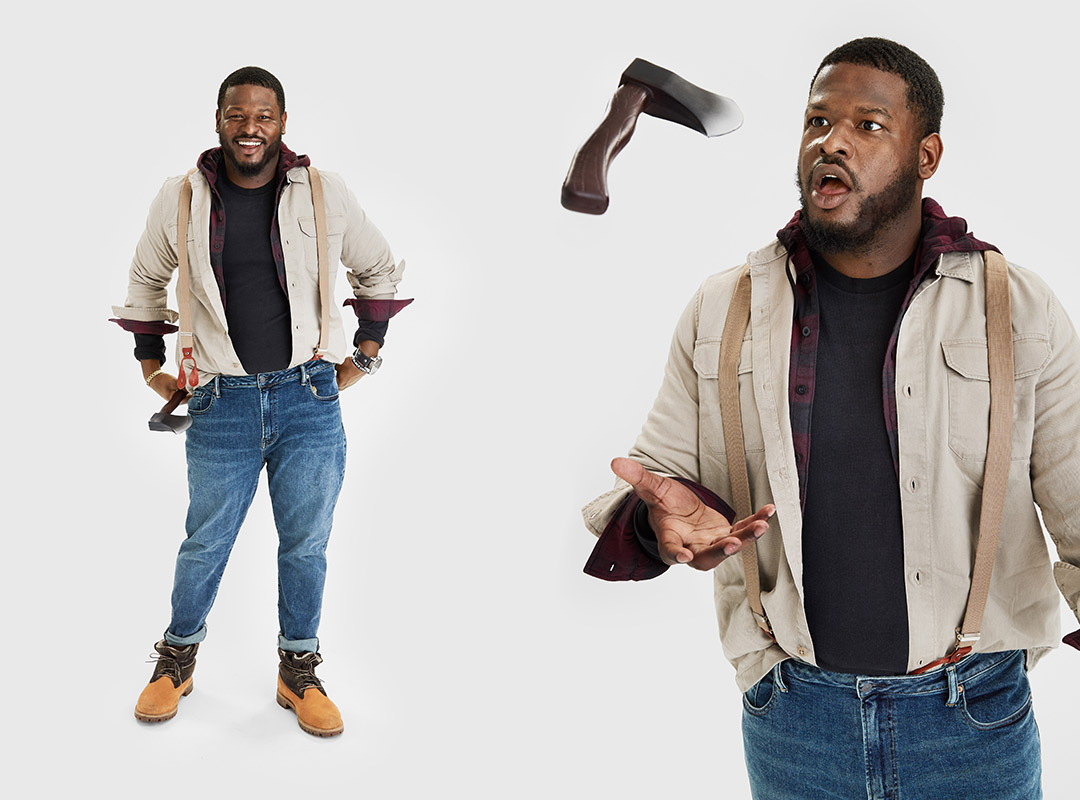 Isaiah – Inbound Operations Analyst
Not all superheroes wear capes, and not all lumberjacks wear plaid. Layered with a hoodie, your favorite solid flannel fits perfectly with that whole rugged and rustic vibe. A pair of suspenders, whatever jeans you're already wearing (are you noticing a trend here?), plus some work boots, and you've got yourself a costume!
DIY Costume Idea # 3: Modern Angel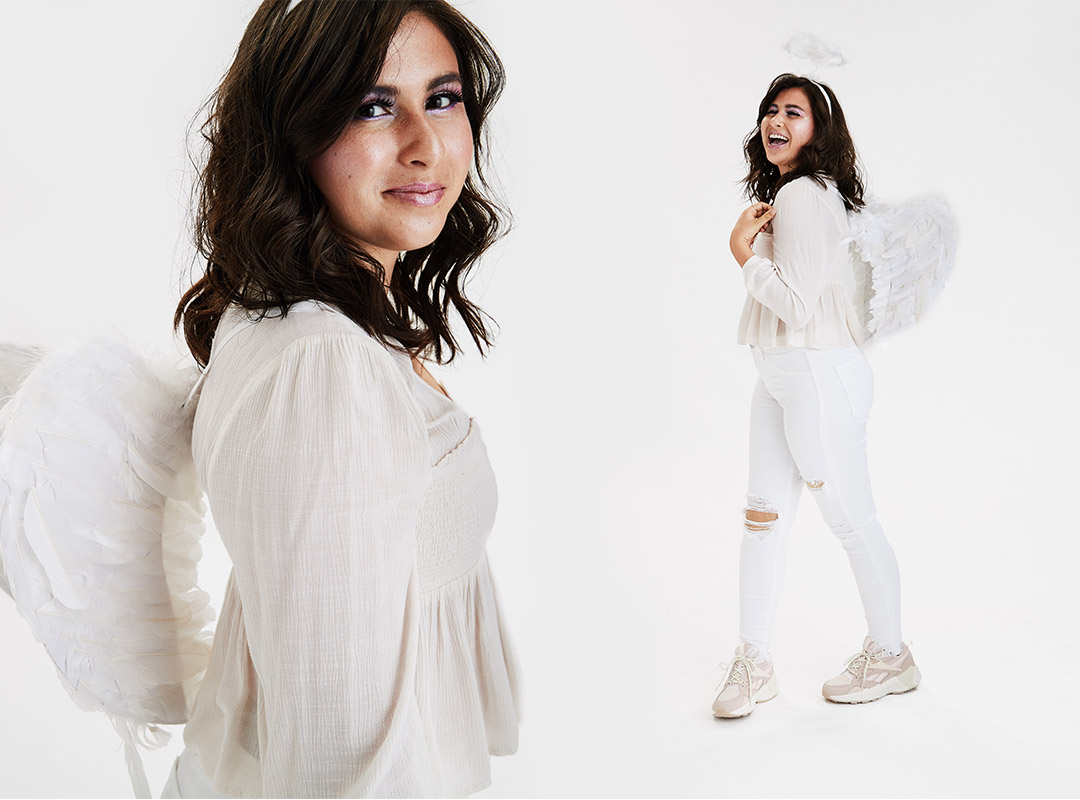 Chloe – Brand Coordinator
Keep your look light and pretty with a tonal take on the Halloween theme. You can DIY your own halo, but all you REALLY need is a fluttery white top, your go-to sneakers, and that bleached-out pair of high-waisted jeggings you lived in all summer. As if you needed an excuse to wear white jeans after Labor Day, lol.
Halloween Costume Idea # 4:

Dapper

Penguin
Sam – Brand Coordinator
Play it cool with a fresh take on everyone's favorite flightless bird. Skip the tux in favor of dark jeans with a white shirt and black vest combo. Dress it up with a bow tie and gloves, and go for a chill, dramatic effect with just a touch of face paint. It IS Halloween, after all.
Last-Minute Costume Idea # 5: Classic Cowgirl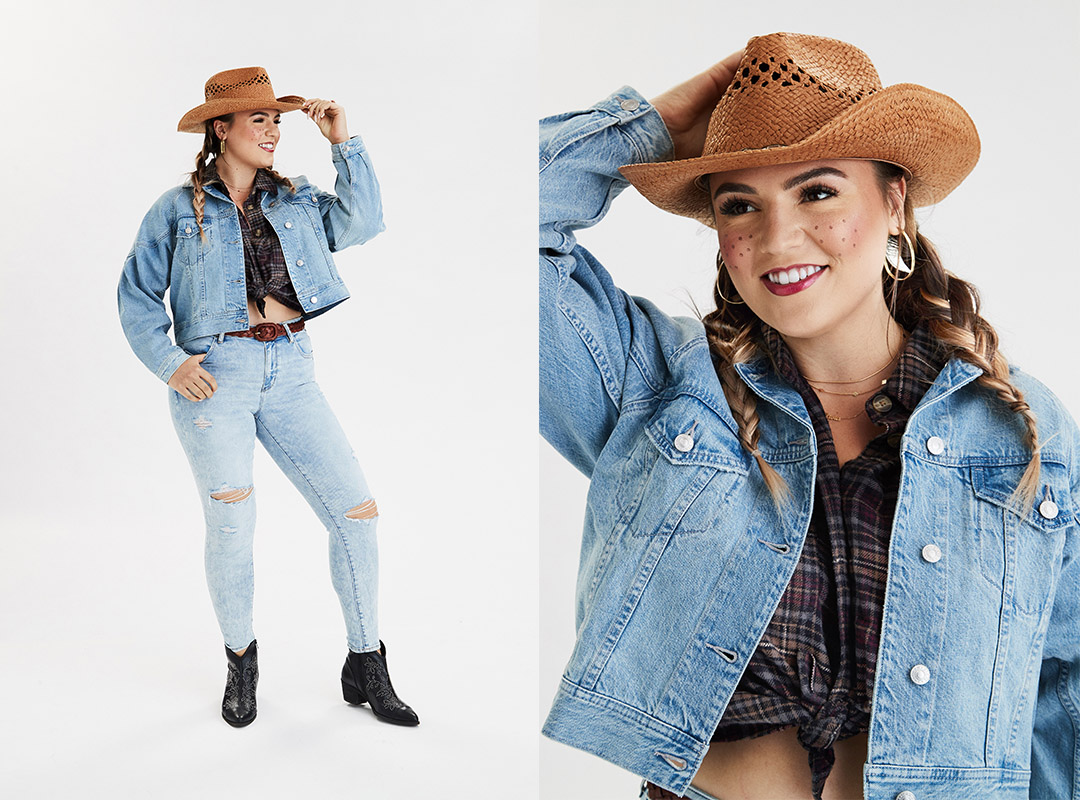 Olivia – Email Coordinator
Jeans, plaid shirt, denim jacket, and some boots or booties! Chances are, you have all or most of these things in your closet already. The hat may complete the look, but the way you style everything else is what makes this classic costume fresh and unique to you.
Easy Costume Idea # 6: Neutral Bear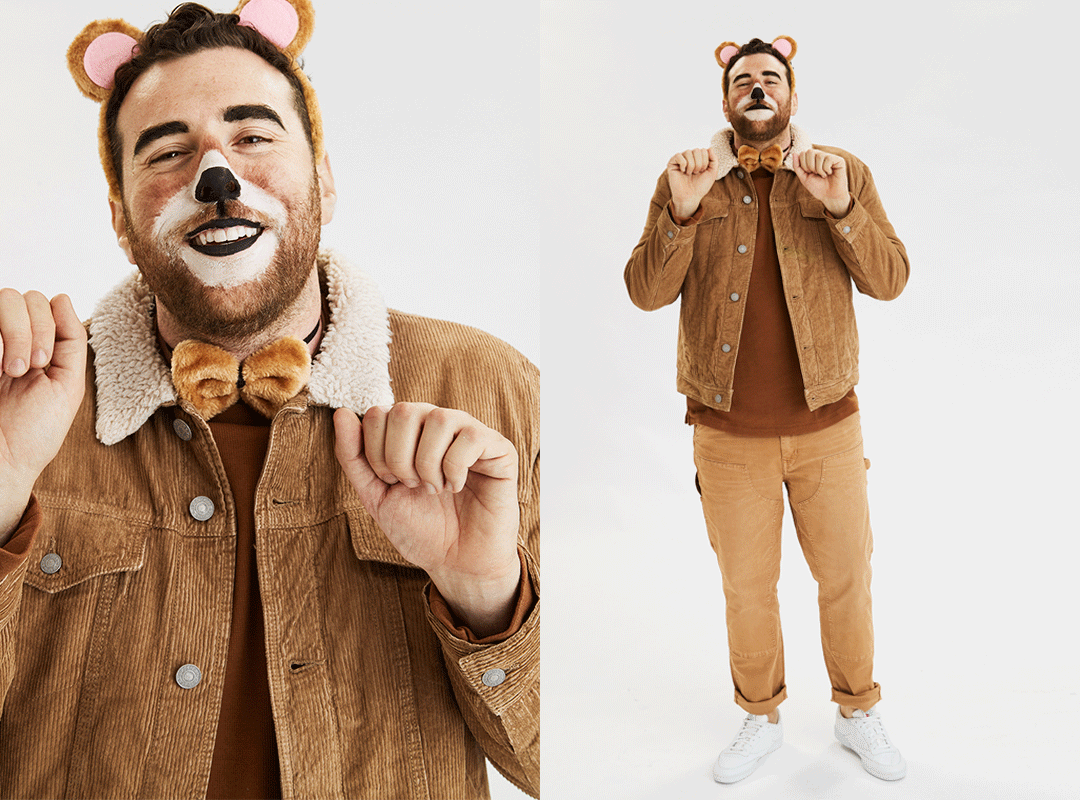 Shane – Associate Brand Manager
Sure, you could just do the face paint and bear ears with any old outfit, but leaning into the theme with a head-to-toe tonal look really takes things up a notch. Layer on whatever neutrals you feel best in and throw on a fun accessory to set everything off. Go with khaki pants and corduroy for the ultimate bear effect.
Show us your easy, DIY, and last minute Halloween costume ideas by tagging us @americaneagle #AEJeans for a chance to be featured on our Instagram, Twitter, ae.com, and more!