There's nothing quite like visiting a National Park and taking in all the iconic views, whether it's your first visit to a national park or something a little closer to home like the state park you've been to a million times.
And if you're wondering what to wear to a National Park or how to celebrate your fave outdoor oasis this summer, look no further. With these fresh summer styles, you'll never run out of ideas.
Shop our Great Outdoors T-Shirt Collection, Men's Shorts & Women's Shorts to get started!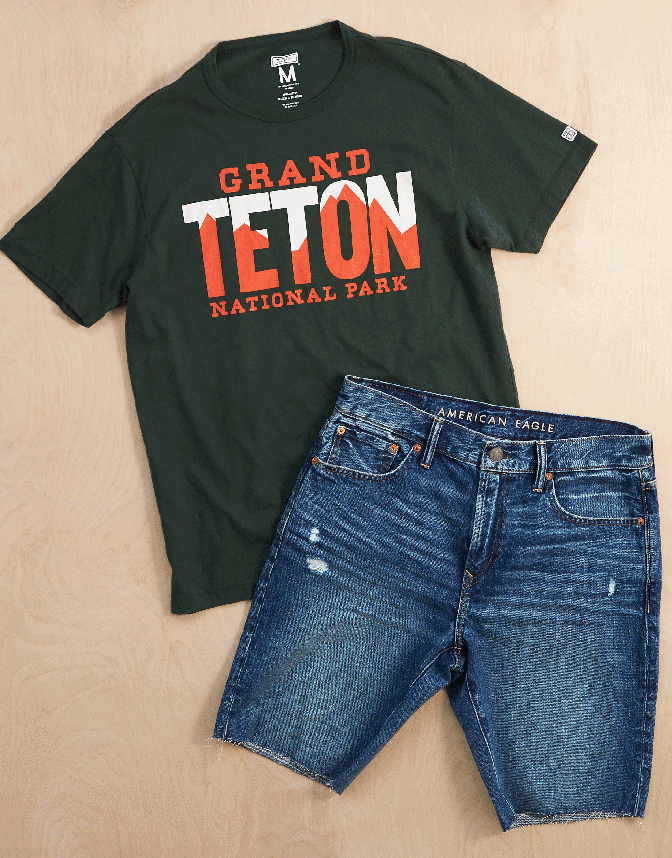 Bright & Bold Graphic Tees
Sure, when you're planning to visit a National Park you need to make sure you've got the essentials (backpack to carry supplies, water bottle, bug spray, check!). But you also want to make sure you feel good about your rugged, outdoors style. Just pack your favorite Tailgate Great Outdoors t-shirt and you're set to show off your love of the great outdoors while taking in the sights.
Super-Soft Materials
Tailgate's graphic t-shirts are designed with rich colors and vibrant graphics so fellow nature lovers can tell what you're all about. The super-soft materials, bright shades, and vintage washes make these shirts a must-have, whether you're trekking the mountains or dreaming of your next adventure.
Graphics for Every Getaway
National Park t-shirts feature classic scenes from across the U.S. so wherever you go, you can show your love by packing a tee that represents the park you're visiting: Grand Canyon, Olympic National Park, Grand Teton, Yellowstone, the Smoky Mountains, Redwood National Parks & more.
Denim Shorts to Complete the Look
Once you've picked a National Park t-shirt or two for your trip, make sure to pack jean shorts in fresh, summery washes.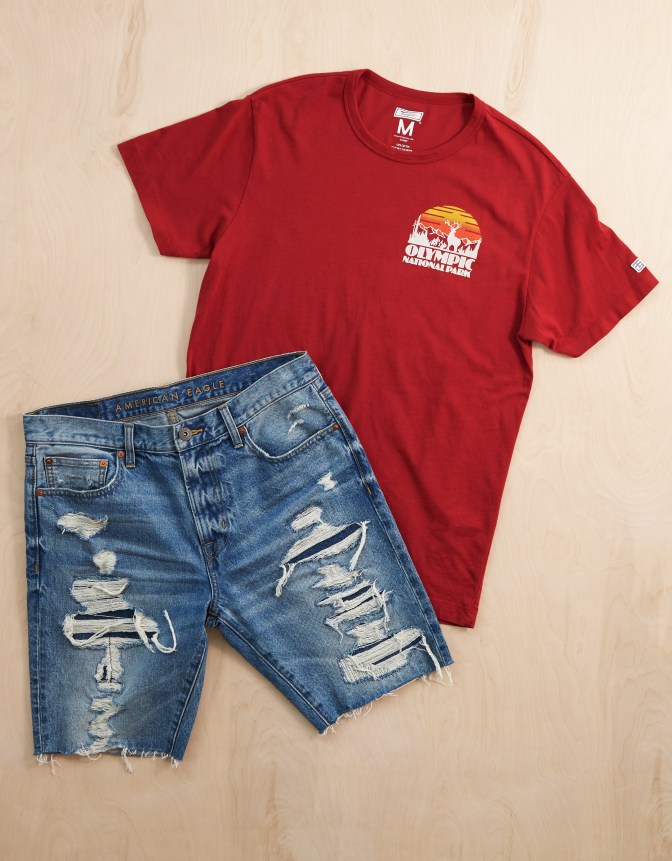 Rugged Styles for Him
Men's shorts come in so many different lengths and styles, so you can always find an option you love. But for showing off your rugged, outdoors style, you can't go wrong with jean shorts. Cutoffs are a tried-and-true classic, and with so many new colors and washes, you can always find a pair that feels like YOU.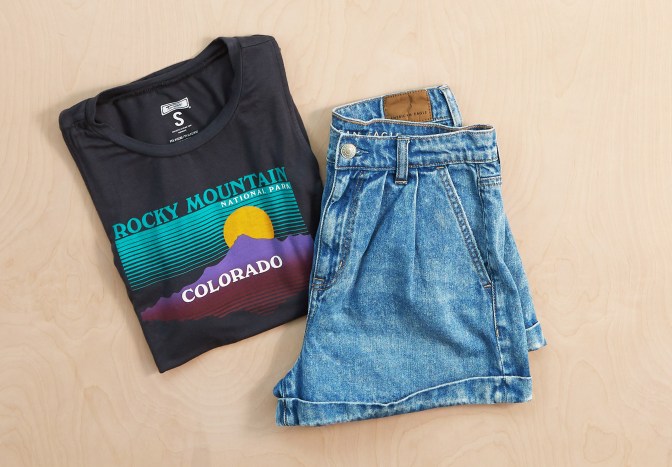 High-Waisted & Mom Shorts for Her
For all your outdoor adventures, high-waisted short shorts are the way to go These women's denim shorts are basically made for your next National Park roadtrip. Just don't forget the sunscreen! Another option to pair with your National Parks graphic tee is the mom short, which takes the cool, relaxed fit of the Mom jeans you love, and turns them into shorts. With new colors and washes available all the time, you'll never run out of options for your next outdoor getaway.
Ready to take on the great outdoors now that you've gotten some inspo? Show us how you rock your National Park t-shirt outfits by tagging us on Instagram & Twitter with #AExME or #AEJeans @americaneagle. You could be featured on our site, social media or blog!