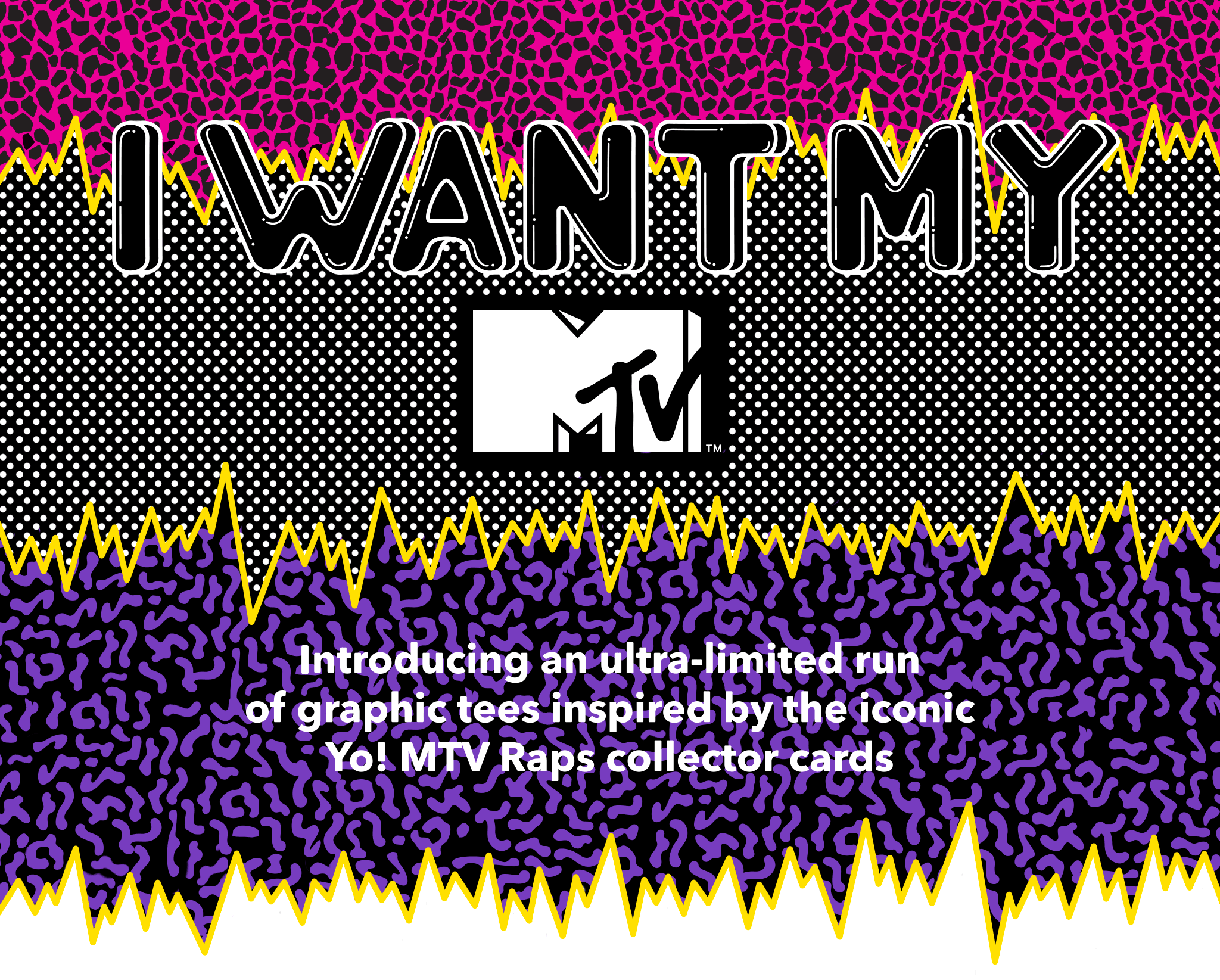 This is the true story…
Ah, the glory days of music television. For some of us, the '90s are "vintage." For others, the '90s are, well, our childhood (hey! no judging!) – a truly magical time filled with fashion must-haves like scrunchies, flare jeans, overalls, stretchy chokers, etc. Whichever category you fall under, this is your chance to relive one very unique (and also very colorful) decade in our exclusive collection of iconic, nostalgia-inducing MTV tees.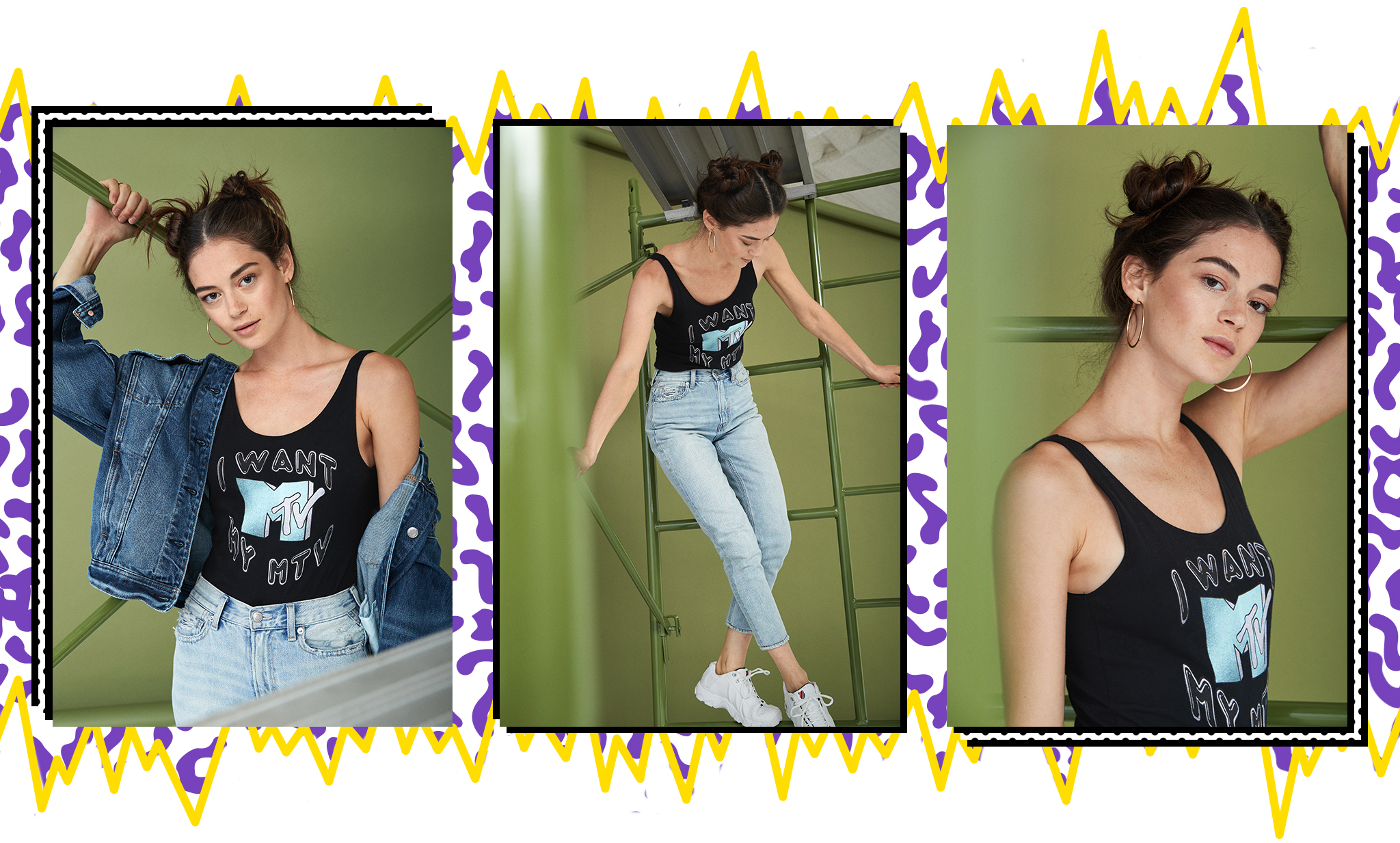 The '90s were all about classic, simple outfits. A graphic tee, your favorite jeans, your go-to sneakers and, KAZAAM! — you're ready for the *NSYNC concert. Consider this your official permission to bring those good old days back. Tie your hair up in a scrunchie, throw on a fanny pack(!!!), dust off your Walkman, and rock out to some Nirvana… we're all doing it.