If we had to narrow it down to the looks that TRULY embody fall style, plaids and flannels would take the top two spots. No doubt about it – they are a must for every closet this season.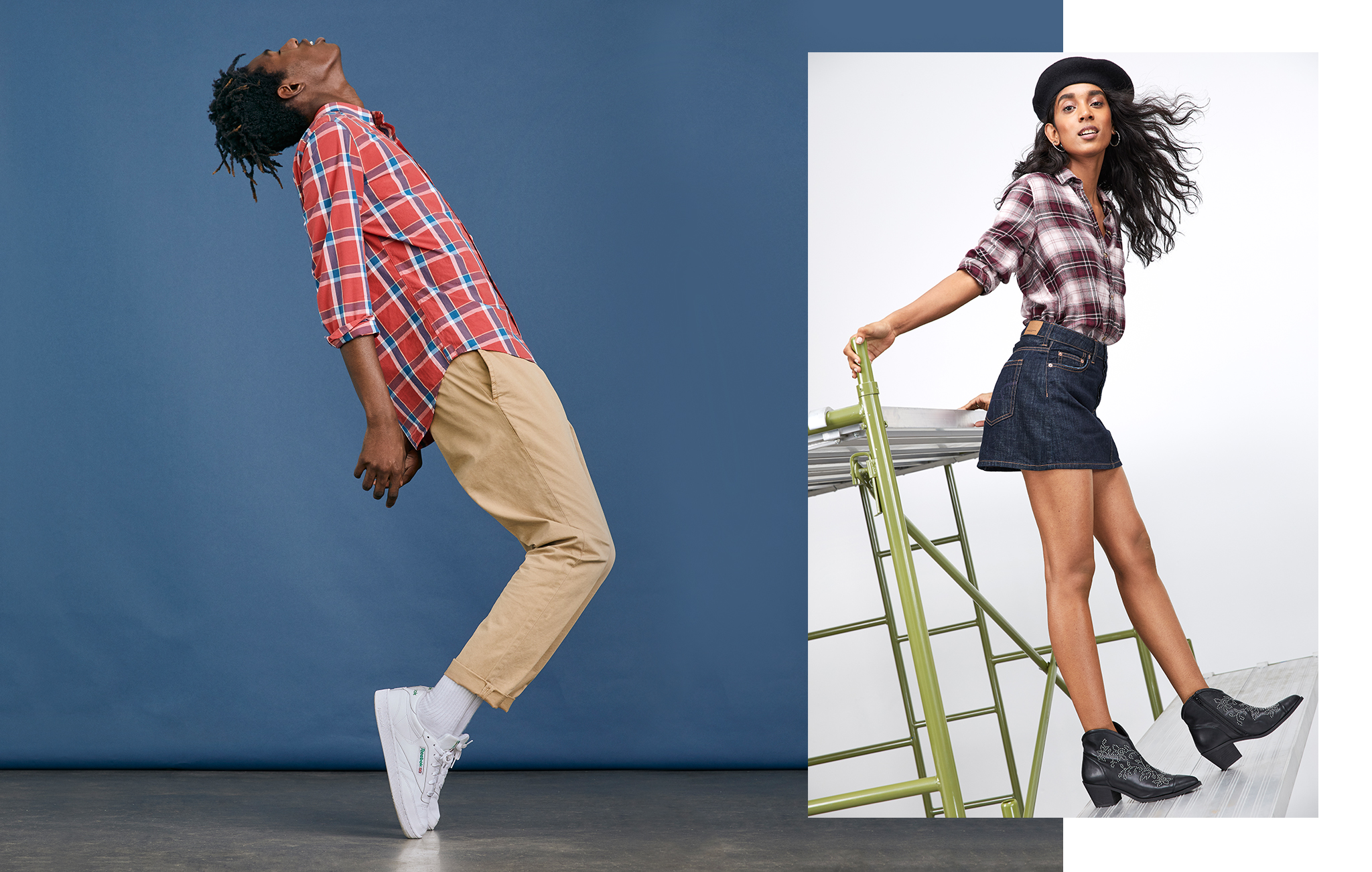 Prefer to keep it classic?
Pair them with slim khakis or tuck one into a denim mini skirt and style the look with a classic beret and ankle boots for an ultra-girly look.

Want to mix it up?
Tie it around your waist to give a simple jeans-and-tee look instant '90s-grunge-era vibes.

Make it yours.
Layer over your go-to graphic tees, top it off with a knit cap and start strutting your stuff.