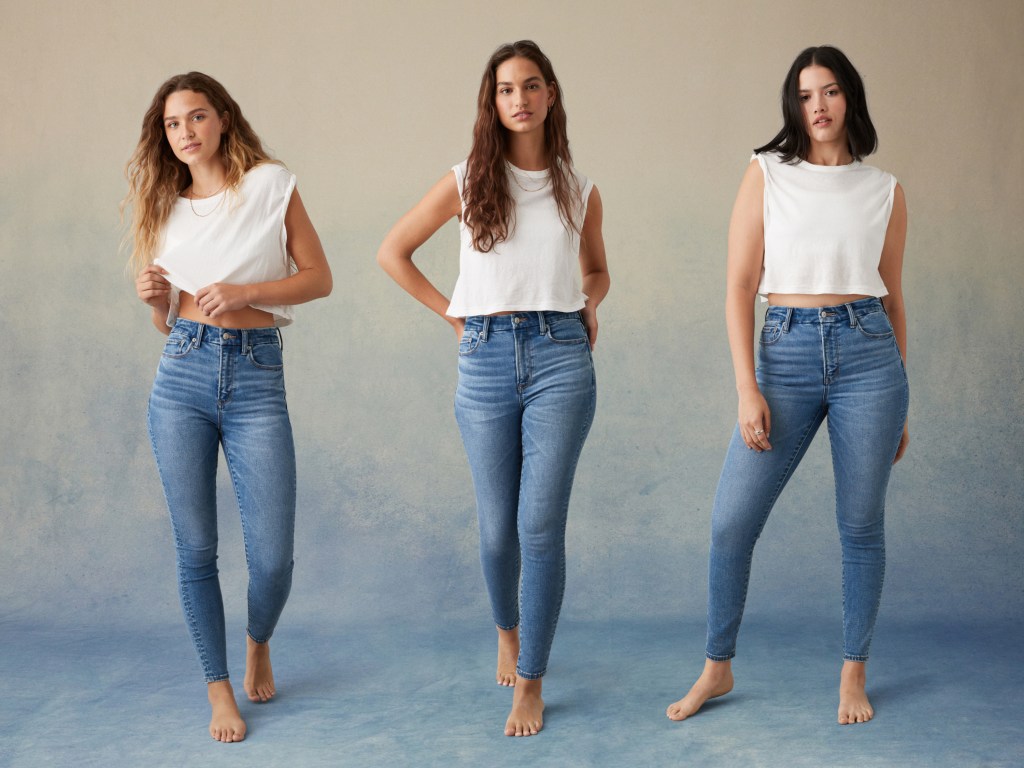 Meet your new Best Fit Forever, the BFF Jegging! Made with a one-size-fits three design that adjusts to your body for the ultimate flexible fit, these unique jeans support YOU and your unique shape and size. We sat down with our denim designers to learn more about the latest innovation at AE, and find out why the team loves this new fit! 
What is the Best Fit Forever?
Instead of numerical sizing (00 to 24), Best Fit Forever jeggings use "alpha sizing" (extra small to extra large) for a flexible, supportive fit. They still come in different lengths though, for that just-right length you love.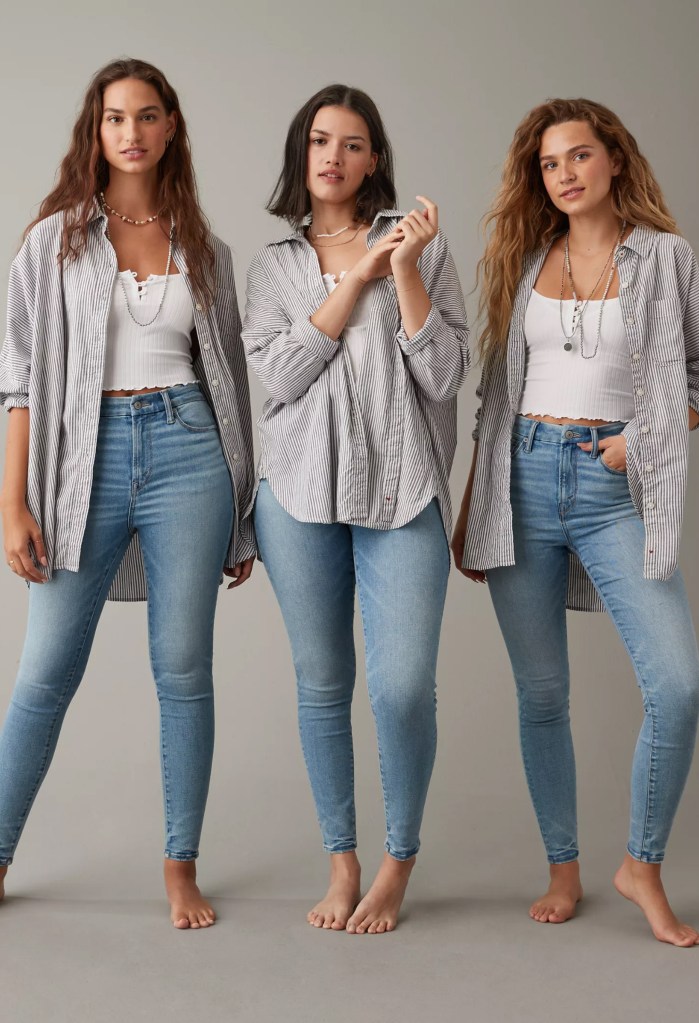 To give you a picture of what this means, these models (left to right) typically wear women's jeans in size 4, 6, and 2 respectively, and are all wearing the Small BFF Jegging in the same size… small!
| | |
| --- | --- |
| Alpha Sizes | Numerical Sizes |
| Extra Small | 000, 00, 0 |
| Small | 2, 4, 6 |
| Medium | 8, 10, 12 |
| Large | 14, 16, 18 |
| Extra Large | 20, 22, 24 |
Why You'll Love the BFF Jegging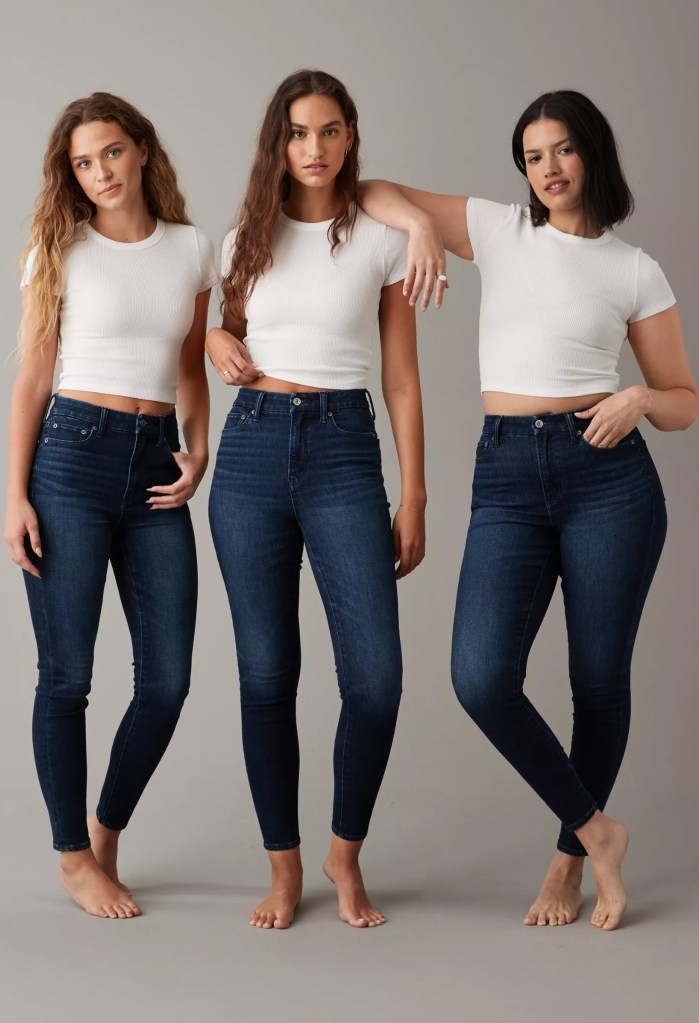 The BFF Jegging is perfect for supporting your body as it flexes throughout the day and (we gotchu) month! This flexible fit is good for everyone, and especially helpful for people in between sizes, those who fluctuate between sizes throughout the month, and new moms!
BFF Jeggings also make great gifts. Don't know their exact size? Take the guessing out of gifting and go with a BFF Jegging.
Design Deets that Matter
The BFF jegging uses our most innovative, highest stretch fabric in our must-have jegging fit to create the MOST comfortable fit. The limitless waistband creates our stretchiest fit ever with no gapping, and smoothing pockets keep you comfy always. 
These are definitely not jeans that look good just while standing around. They feel good no matter what you're up to – sitting, squatting, eating out, hanging in, and anything else you want to do.
What To Wear With BFF Jeggings
With an iconic high-waisted jegging fit, these jeans give a classic style that looks good with all your go-to shirts and tops! Create all your usual jegging outfits with BFF Jeggings for more flexibility, and wear 'em with flannels, sweatshirts, and crop tops for a look that's all you! 
Show us how you're wearing BFF Jeggings by tagging @americaneagle #AEJeans for a chance to be featured on our Instagram, Twitter, ae.com, and more!