These bootcuts were made for walkin', so give them all the space they need in your closet this year! Bootcut jeans have made a comeback, so check out the guide below and find out our favorite ways to wear them.
Men's Bootcut Jeans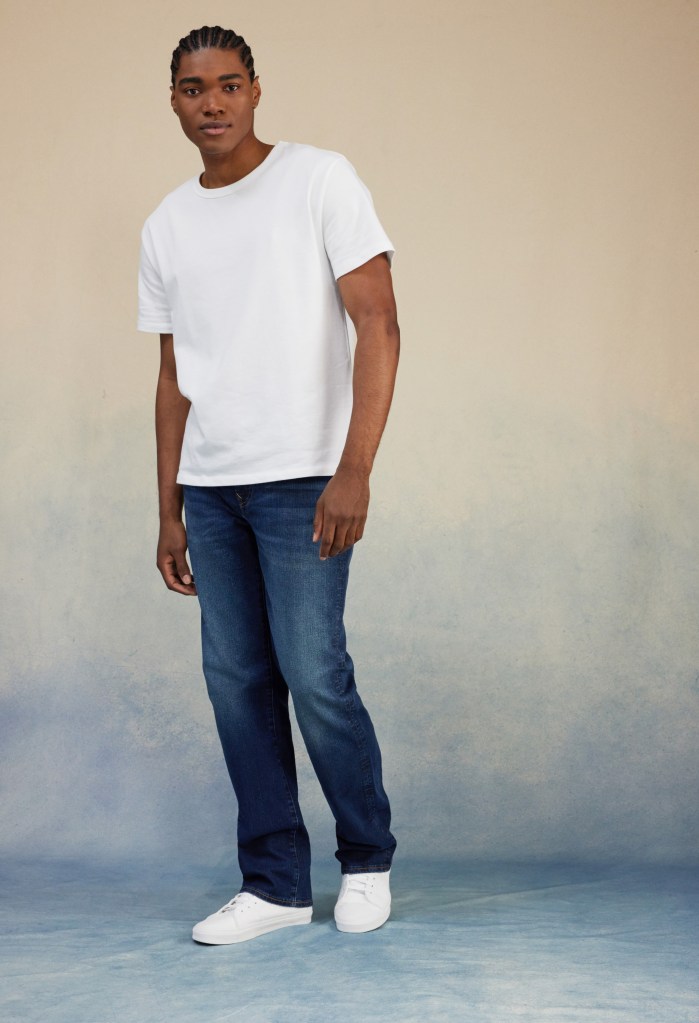 Bootcut jeans are the OG of denim fits, with a straight thigh and iconic bootleg opening you know and love. Get 'em in rigid, non-stretch cotton denim for a classic vintage look, or in stretch fabrics like Flex and AirFlex+ for a comfortable, never-loses-its-shape fit. 
Pro tip: go for a slightly longer inseam for a puddled look at the ankle.
Bootcut Jean Outfits for Guys
Keep things simple with a bootcut jeans outfit that's as easy as 1-2-3. First step, choose your go-to pair of bootcut jeans in a light wash for summer or a deeper, darker wash in the fall and winter. Second, throw on a classic t-shirt with or without your favorite graphics, then grab an extra layer to round out the 'fit. From flannel shirts to denim jackets, cardigans to hoodies, everything looks great with original bootcut jeans. 
We all know bootcut jeans were (literally) MADE for wearing with boots, but if you want a style that's a little more athletic than yeehaw, switch up the look with fresh sneakers instead.
Women's Bootcut Jeans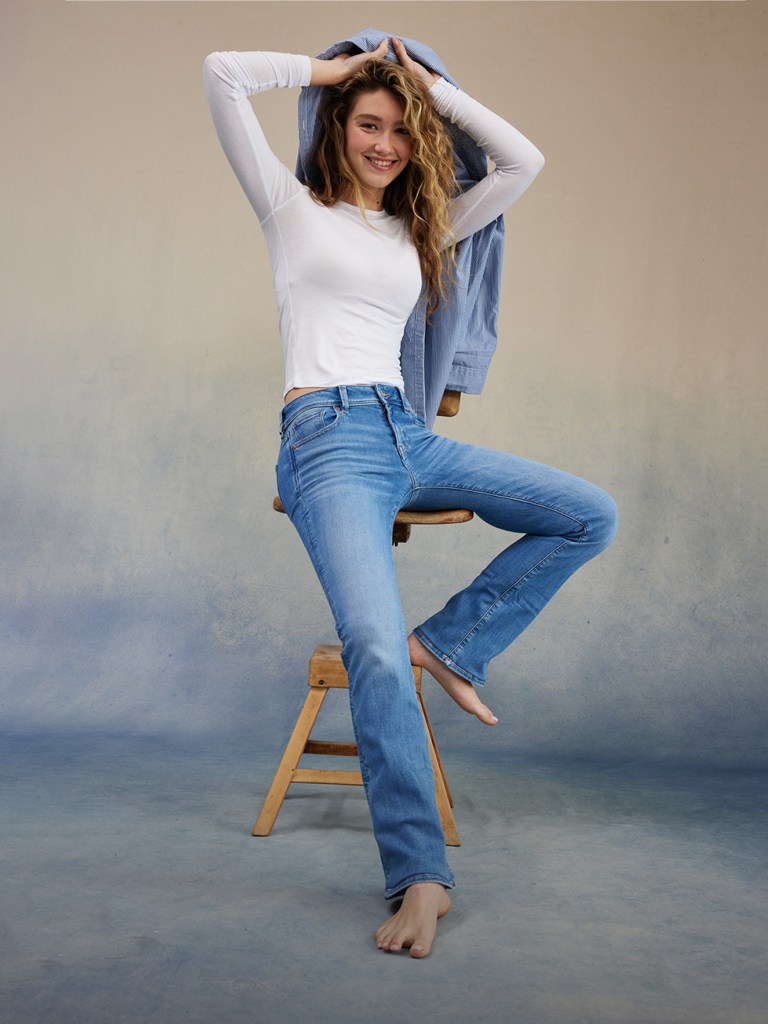 Find your new go-to bootleg jeans with options like our Kick Bootcut and Skinny Kick! They both have the classic bootcut leg opening you've been searching for, and come in comfy, stretchy denim fabrics like Next Level or Stretch so you have that just-right feeling all day long.
Plus, they look good with your go-to layers like oversized shirts, crop tops, flannels, sweatshirts, and sweaters. Just add boots and a chunky belt and you're set.
Kick Bootcut Jeans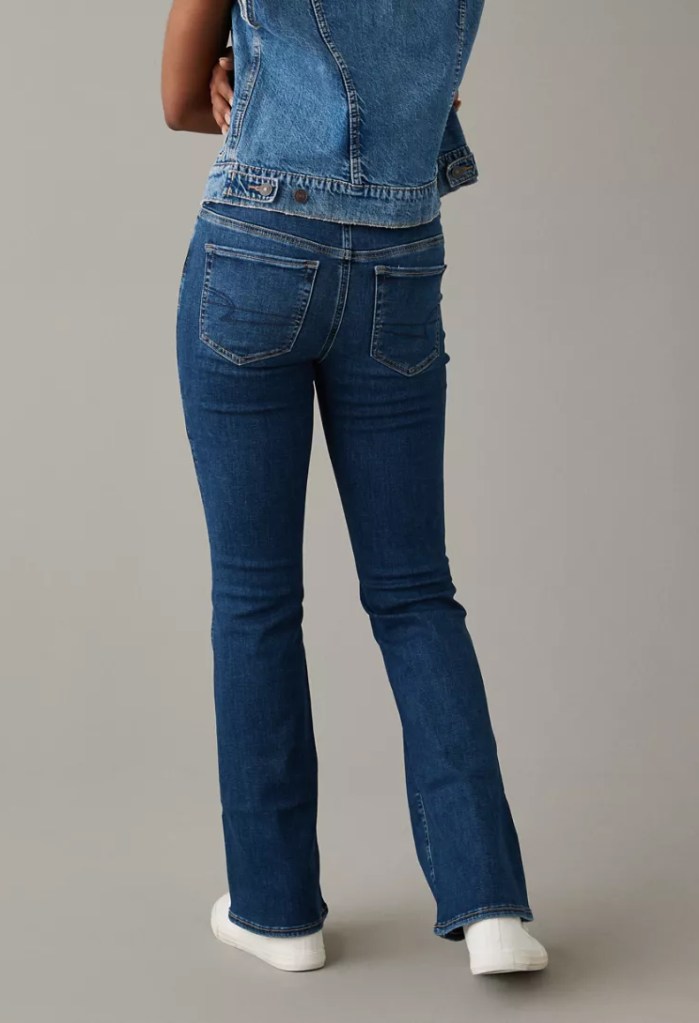 For the MOST classic women's bootcut fit we offer, try low-rise Kick Bootcut jeans. They're fitted through the thigh and knee, then open into a wide-leg boot opening. They're the fit you think of when you think of old-school bootcut jeans, and they're baaaack.
Skinny Kick Jeans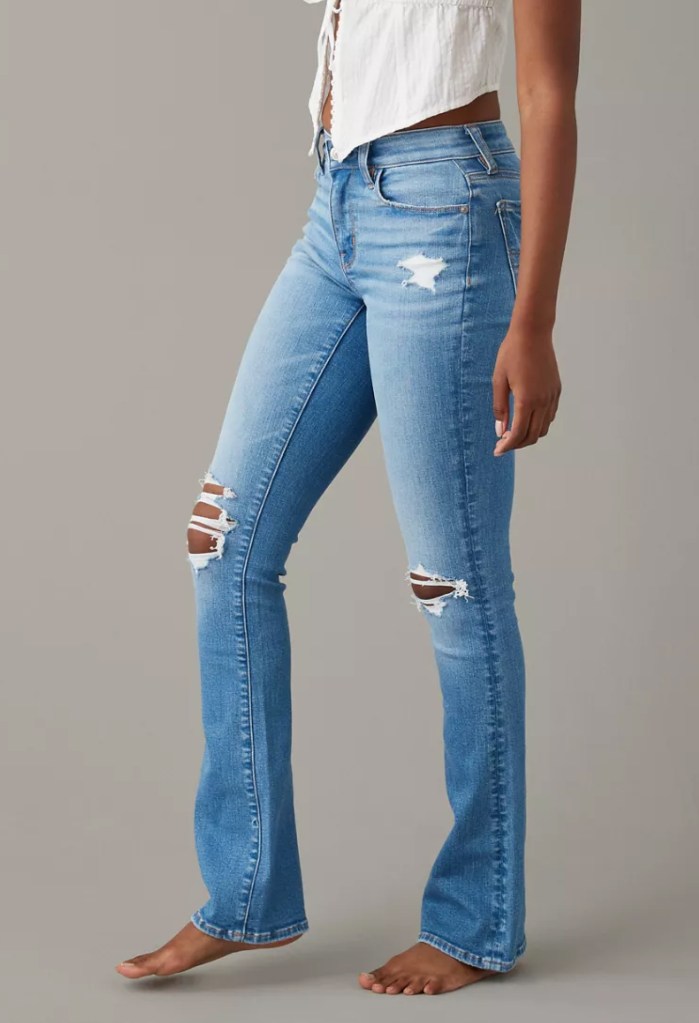 Make the bootcut trend yours by choosing Skinny Kick jeans with a fitted thigh, high rise, and mini "kick" boot opening at the ankle. For a vintage look, try them in a light wash with distressed details like frayed hems and ripped knees, or stick with the classics and choose crisp medium or dark wash denim without destruction. 
Mix and match the look with your fave tops like t-shirts or hoodies, and you've got a simple bootcut jeans outfit you'll love.
Show us how you're wearing bootcut jeans this year by tagging @americaneagle #AEJeans for a chance to be featured on our Instagram, Twitter, ae.com, and more!