Say it with us: this summer, we are going to be booked 👏 and 👏 busy! With long sunny days around the corner, it's time to fill your schedule – and your wardrobe. We've got the pieces you need for stylish going out outfits, from jeans to dresses to must-have jewelry. Read on to see some of our faves!
Rompers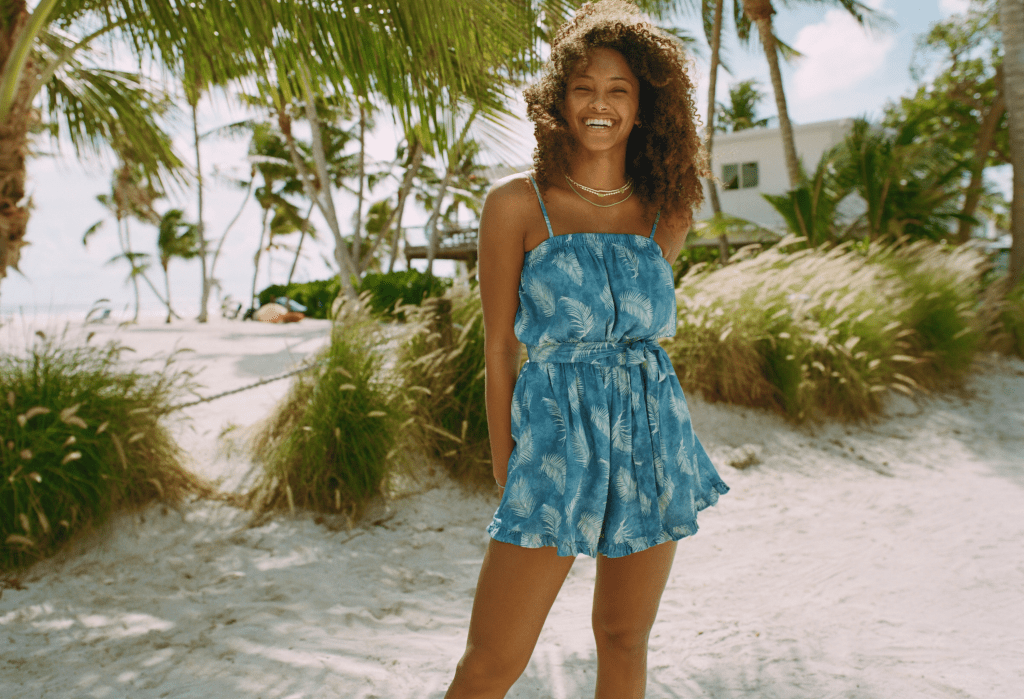 It's giving garden party… and beach day… and date night… and literally anywhere! Rompers are our first pick for light, breezy, all-in-one outfits. A mini length and sleeveless silhouette keeps you cool when it's hot – perfect for kickin' it outside in the summer. Plus, the mix of patterns with adorable deets (looking at you, waist cut-out!) means you can find a style that's *totally* you.
Our fave thing about rompers? Major versatility! Dress them up with heels and your fave jewelry, or toss on sneakers and a baseball hat for a casual vibe.
Mini Dresses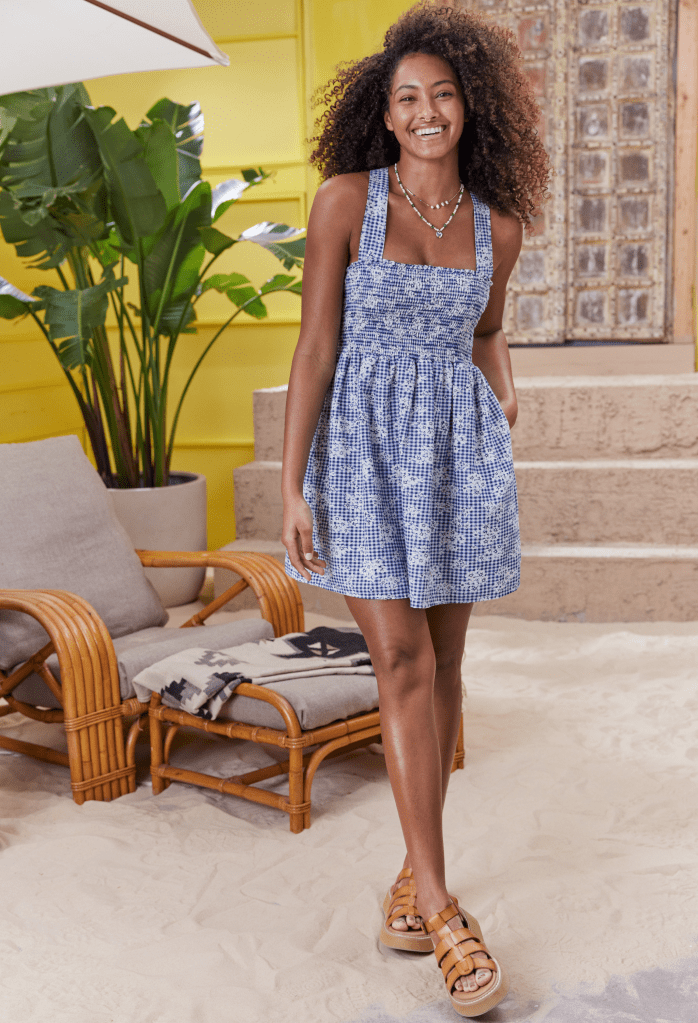 Did someone say "special occasion?" Well, the truth is, you don't need one. The mini dress is a top choice for any summer function: pretty, comfortable, and oh-so-easy to accessorize.
Going out dresses come in all shapes and silhouettes, so finding your perfect fit is a cinch. Low-key styles like the Hey Baby Tee Dress are simple, trendy, and majorly comfy. For a more elevated look, pick something sleek with a floral pattern (not to pick favorites, but we're in LOVE with the Silky Halter Mini Dress).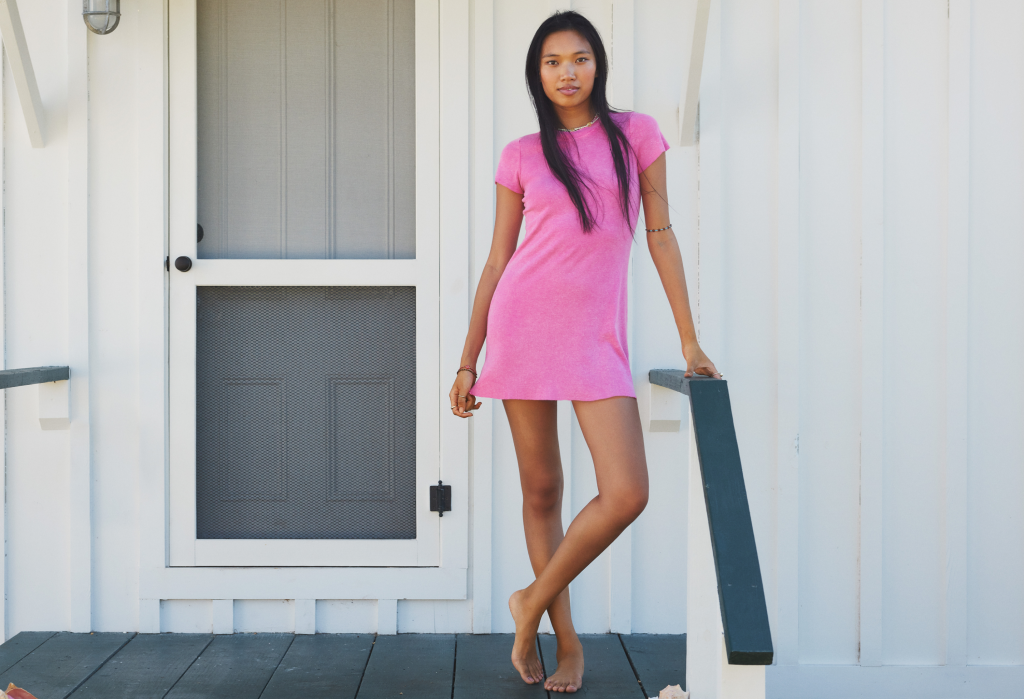 Style tip: mini dresses are made for jewelry! Layer on your fave necklaces and bracelets for *extra* sparkle.
Denim Bottoms & Cropped Tops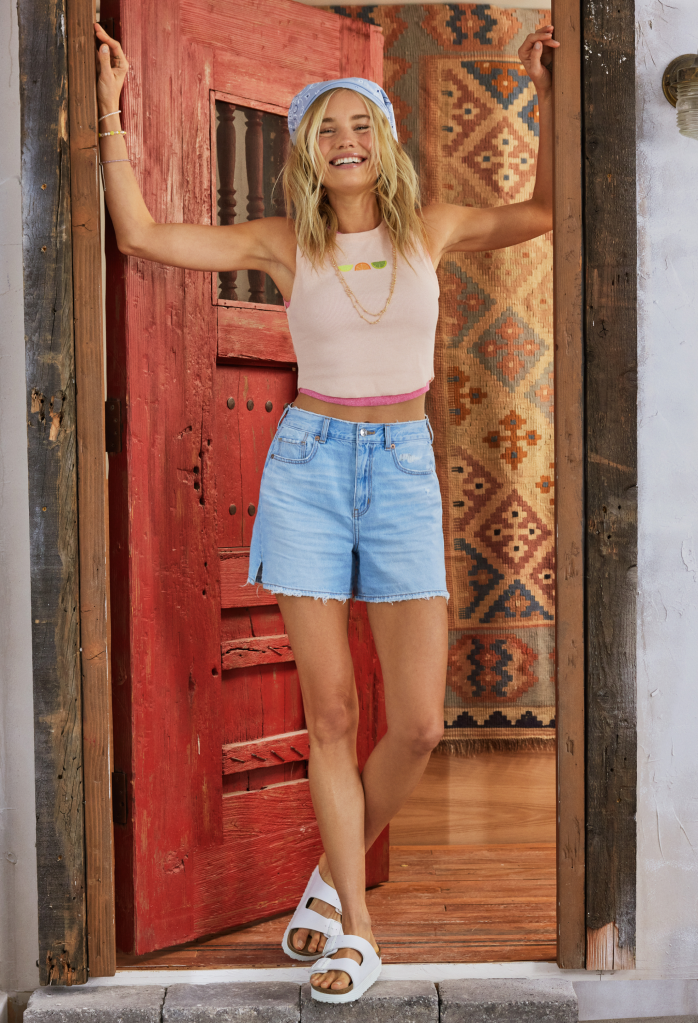 One-and-done 'fits are amazing, but sometimes you wanna mix it up. Our fave going out tops include tank tops, camis, and blouses that look amazing with jeans or denim skirts.
Let's get specific: for a comfy-casual everyday outfit, pair a floral corset blouse with Dreamy Drape Baggy Wide-Leg Jeans. The on-trend combo of a mini cropped top and oversized jeans is seriously cute, and the light color scheme screams "summer"!
If your plans are taking you into the sunny outdoors, swap jeans for a light-wash denim mini skirt. This gives you the denim aesthetic you want with light, breathable mini skirt comfort. Style tip: a bandana is the ultimate chic, hair-out-of-face-approved accessory for hot days!
Trekker Shorts & Resort Shirts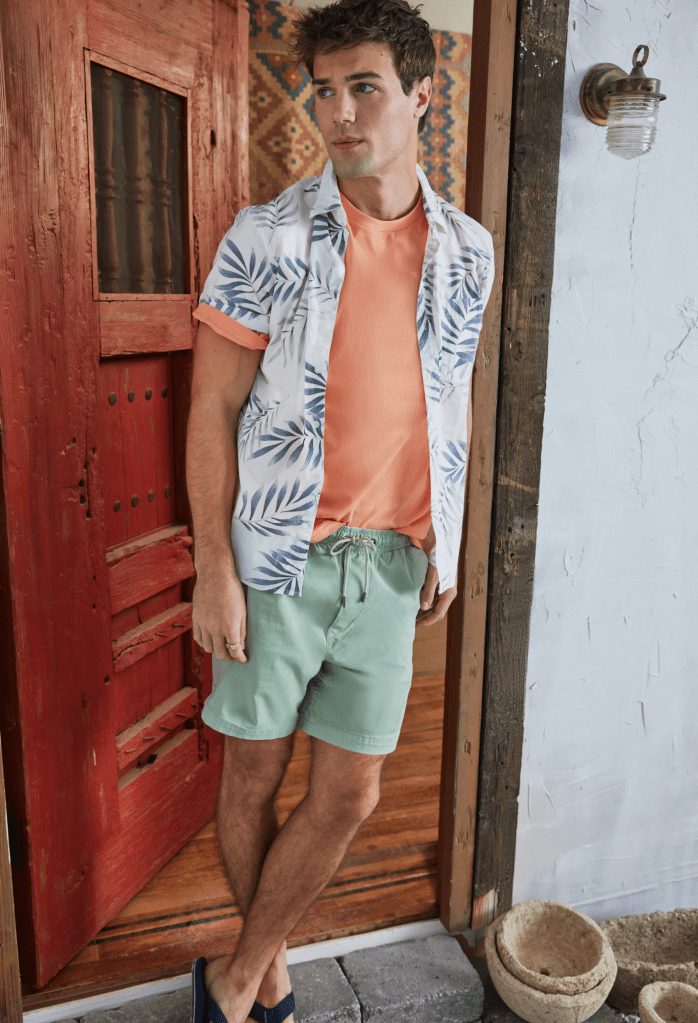 Don't think we forgot about the boys! Fellas – going out 'fits don't need to be complicated. In fact, we've got an easy-to-pack outfit that'll take you from chilling with friends to dinner on the boardwalk.
Start with Flex Lived-In Trekker Shorts in a lighter, summer-ready color. These shorts are rugged, built-to-move, and washed for a vintage aesthetic (plus, they're as comfy as jogger shorts – trust us). Next, add a graphic tee and layer on a Button-Up Resort Shirt. The Resort Shirt is a summer staple for a reason: the classic collar, button-up front, and stylish patterns are made for those "wear something nice" occasions.
Jeans & Button-Up Shirts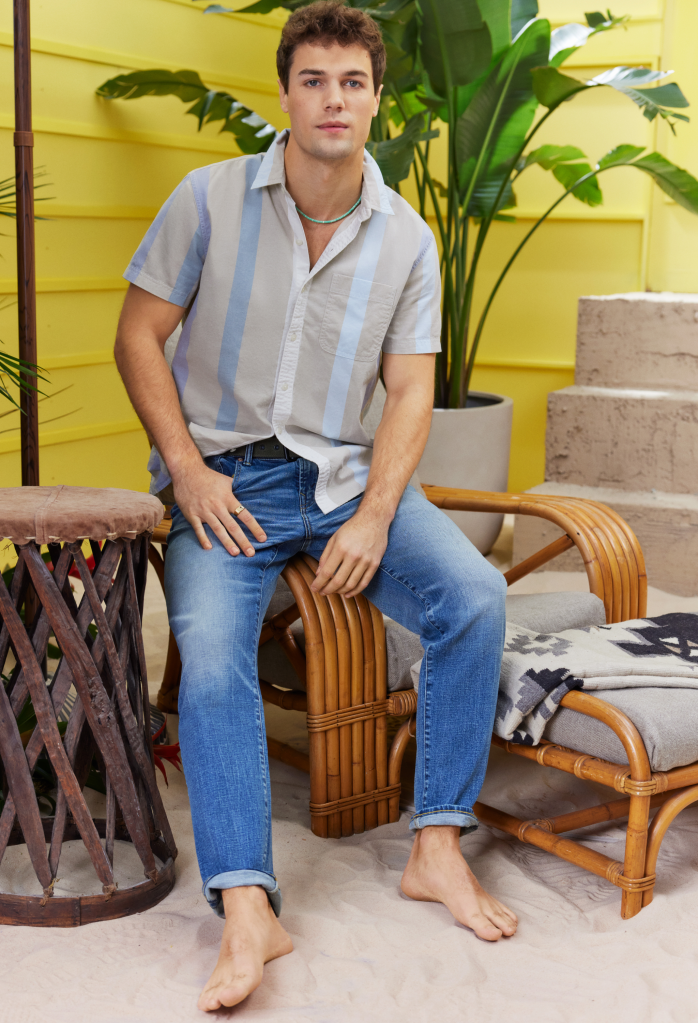 Style tip: too cool for shorts? Swap in a pair of non-distressed jeans and wear them with a button-up shirt for a look that's comfortable, clean, and going-out approved!
Got your own fave going out outfits? We wanna see them! Tag us @americaneagle #AEJeans for a chance to be featured on our Instagram, Twitter, ae.com, and more!