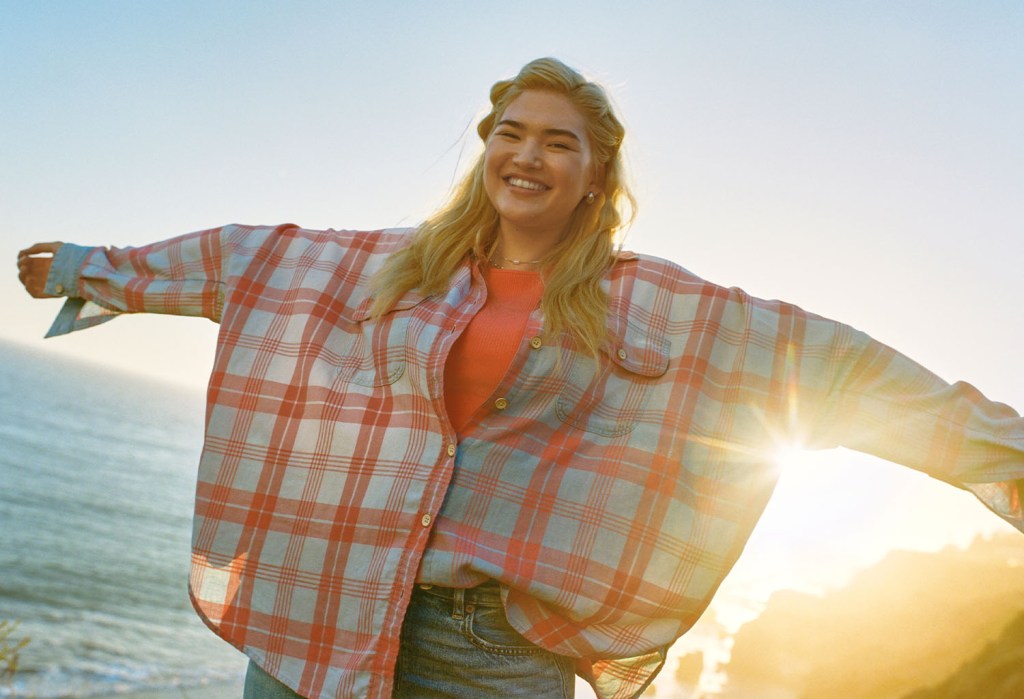 They're big, they're comfy, and they're an easy go-to when you need an extra layer. Our new oversized shirts and tops are an essential part of your spring and summer looks, so keep reading to find out how to wear 'em this season!
What to Wear with the Oversized Go Big Shirt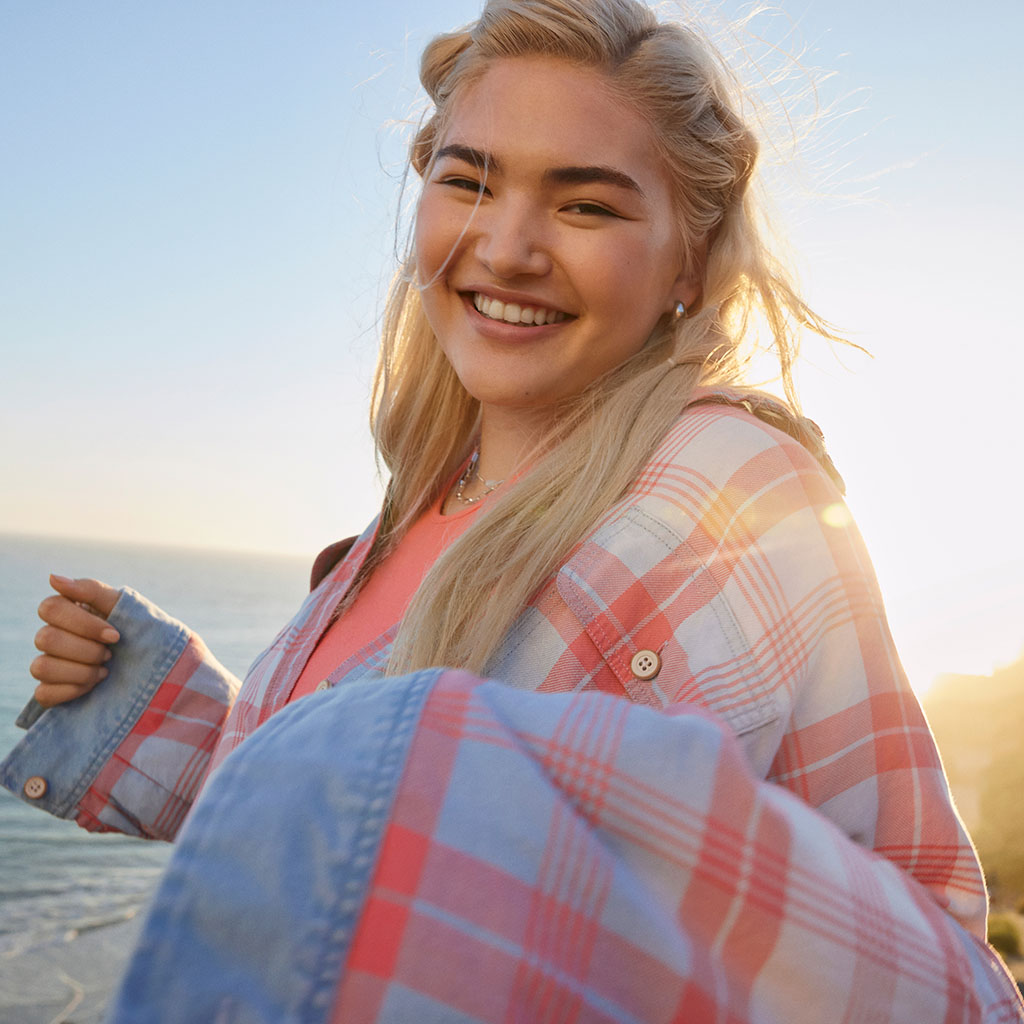 They say you should go big or go home and, wow, does this shirt really get that. When it comes to comfy, baggy shirts, the Go Big shirt is THEEEE big one. We made it in an ultra-oversized fit in a super-lightweight fabric so you have crazy comfort for warm-weather layering. 'Cause if you're gonna go big, go BIG!
Try the Go Big beach flannel shirt for a lighter, longer, and super-relaxed take on your fave flannel. It's got maximum comfy vibes and was truly made for wearing over your spring and summer shirts like crop tops and camisoles.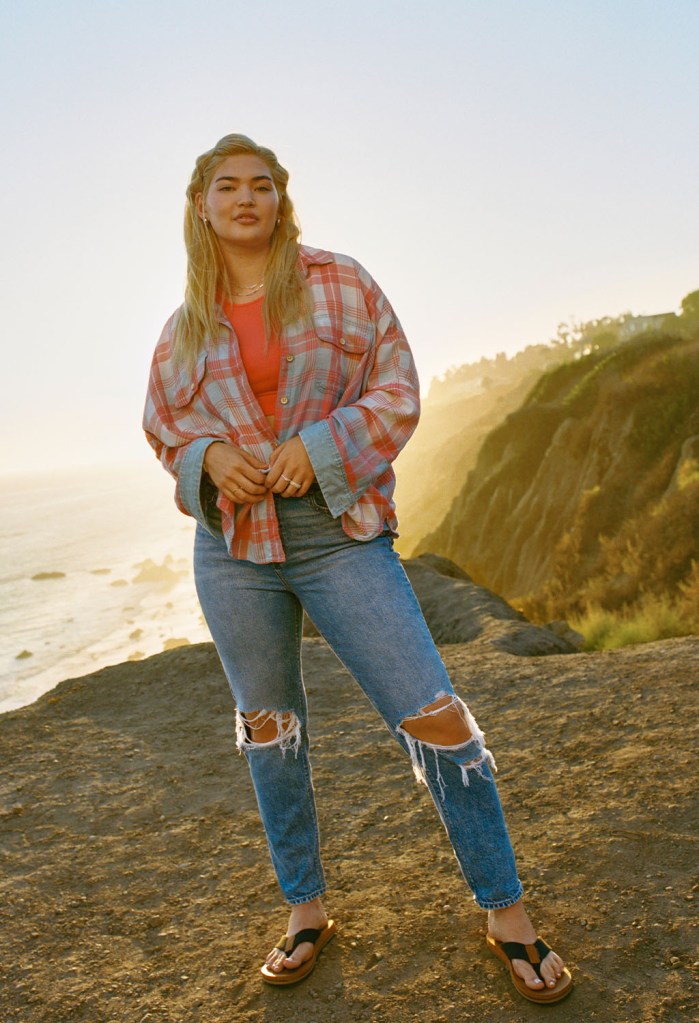 Lucky for the big shirt girlies out there, oversized shirts look incredible when paired with jeans, shorts, leggings, and pretty much everything else you'll want to wear this spring. Try them with baggy and wide-leg jeans for a laid-back style or with slimmer fits like the Mom jean or jegging for an easy look you'll love.
How to Wear Oversized Hoodies & Sweatshirts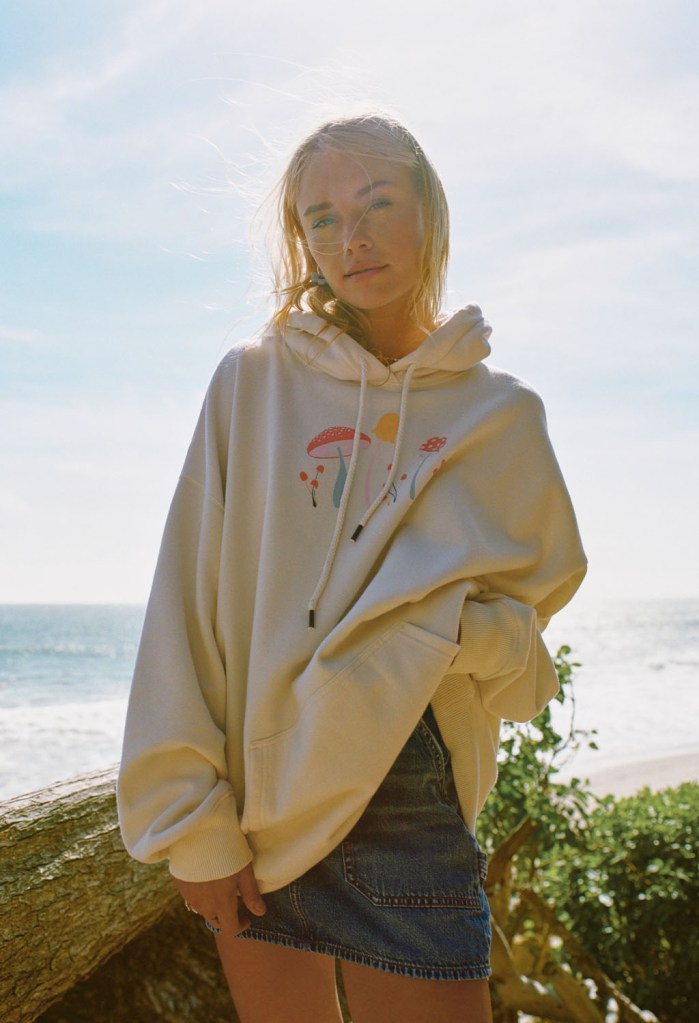 Where comfy meets cozy meets that "never-taking-this-off" kind of feeling, there you will find oversized hoodies and sweatshirts. These go-to layers are there for you with relaxed fits, super-soft fleece, and on-trend graphics to show off what you love. Basically, they're perfect for everything from lounging at home to going out with friends.
Keep the cozy vibes coming by wearing oversized fleece with leggings or joggers, or play up the sunshine by wearing them with denim shorts or skirts in your fave fits (we recommend baggy shorts and mini skorts!).
How to Style Oversized Shirts & Crop Tops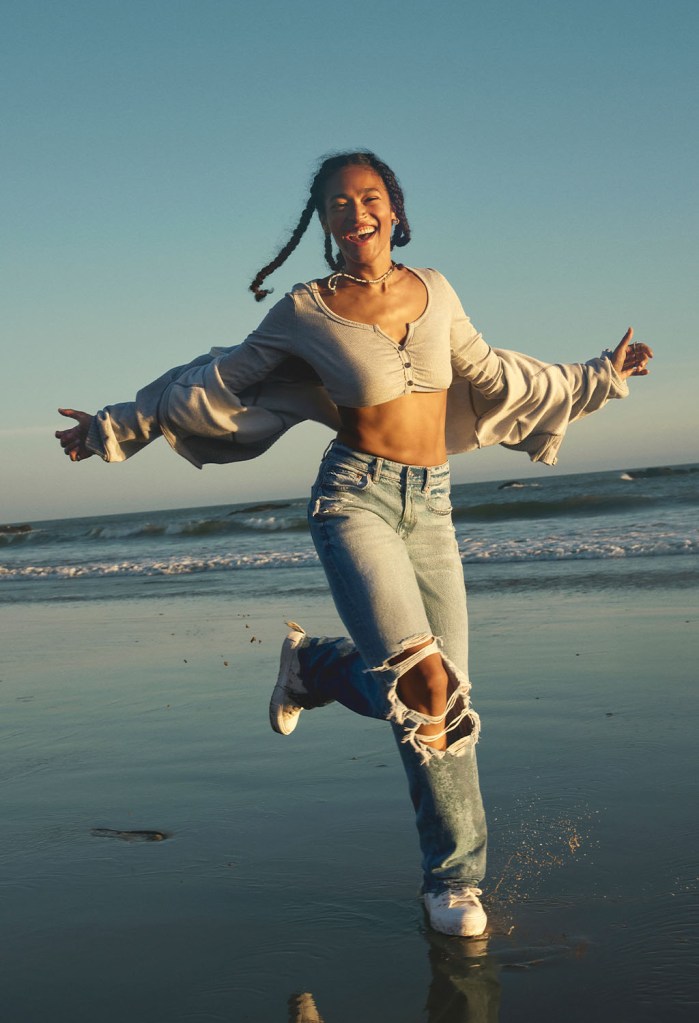 Crop in the name of ~love~ with crop tops and oversized shirts! Pick out an oversized button-up shirt or zip-up and wear it with a cropped tank top on warmer days or a long-sleeve shirt for colder nights. Truthfully though, when your crop obsession is strong enough, every season is crop top season.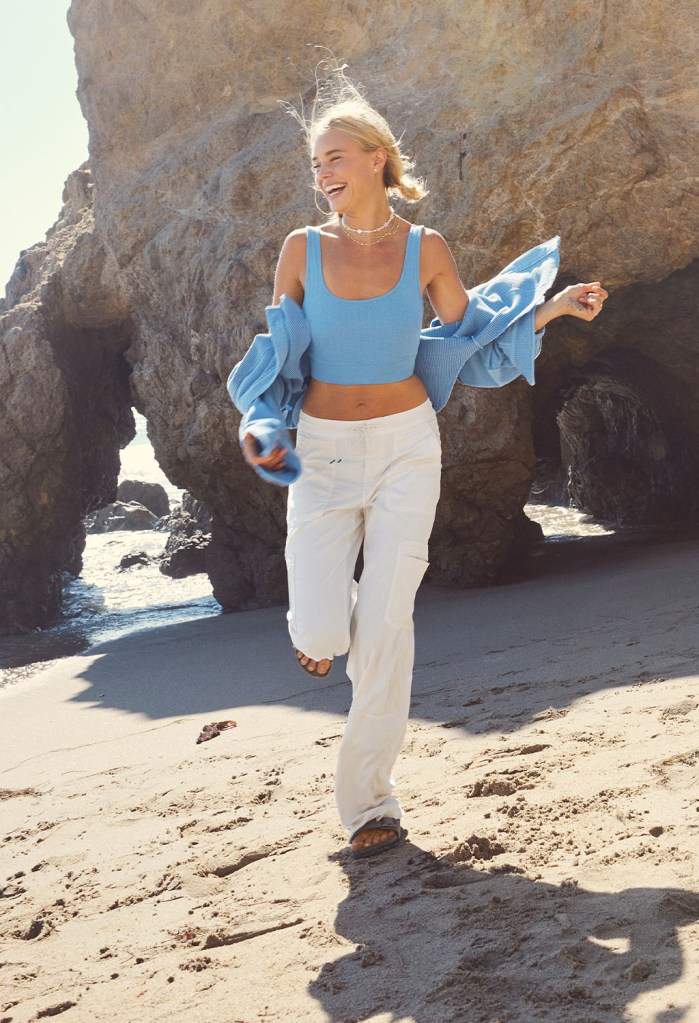 Get that on-trend pocket-obsessed look by wearing your oversized shirt and crop top combo with wide-leg cargo pants in our viral Dreamy Drape fabric, or go for Baggy Straight jeans for a look that's as relaxed as you. Choose ripped jeans with open knees for an easy shortcut to warmer days, or skip the rips with non-distressed jeans in classic blue hues for a clean-cut look.
Show us how you're styling oversized shirts this spring and summer by tagging @americaneagle #AEJeans for a chance to be featured on our Instagram, Twitter, ae.com, and more!