Break out from the winter hibernation and start planning spring outfits made for warmer days, more sunshine, and better vibes! Of course, new outfits aren't complete without new jeans – so keep reading for our must-have 'fits for spring.
Crop Tops & Non-Distressed Jeans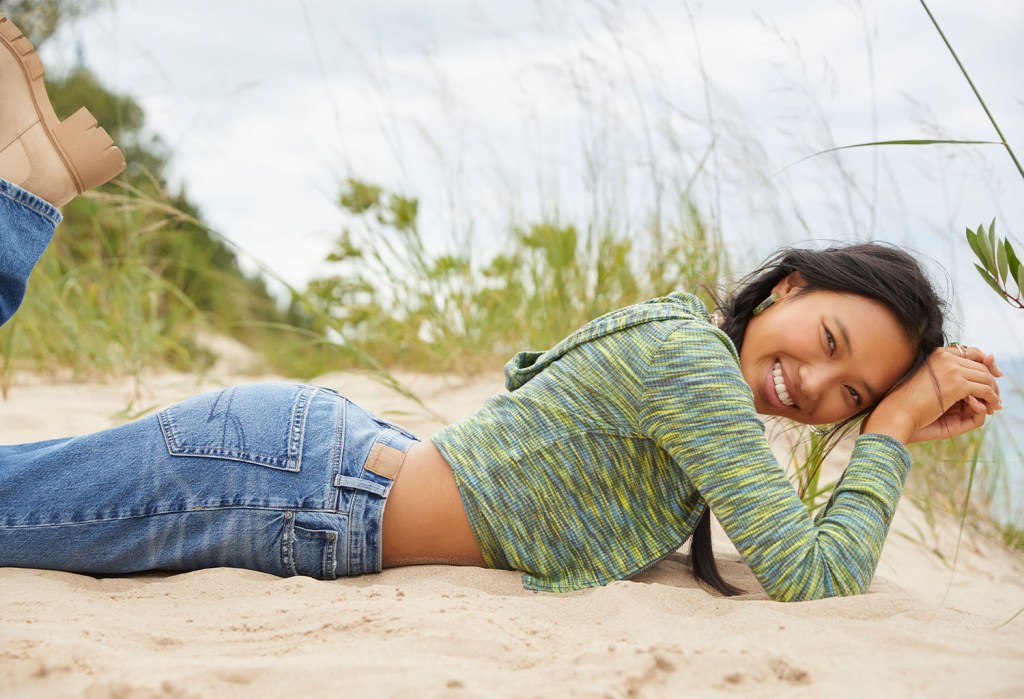 Crop is like it's hot outside! Temps may still be a little low, but hems are high in all-new cropped sweaters and tees maaade for layering until summer. Comfy sweaters are perfect for cooler days, and can easily be left at home when temps rise. Choose earth-inspired colors like green and blue for a soothing vibe, and complete the look with easy boots or sneakers.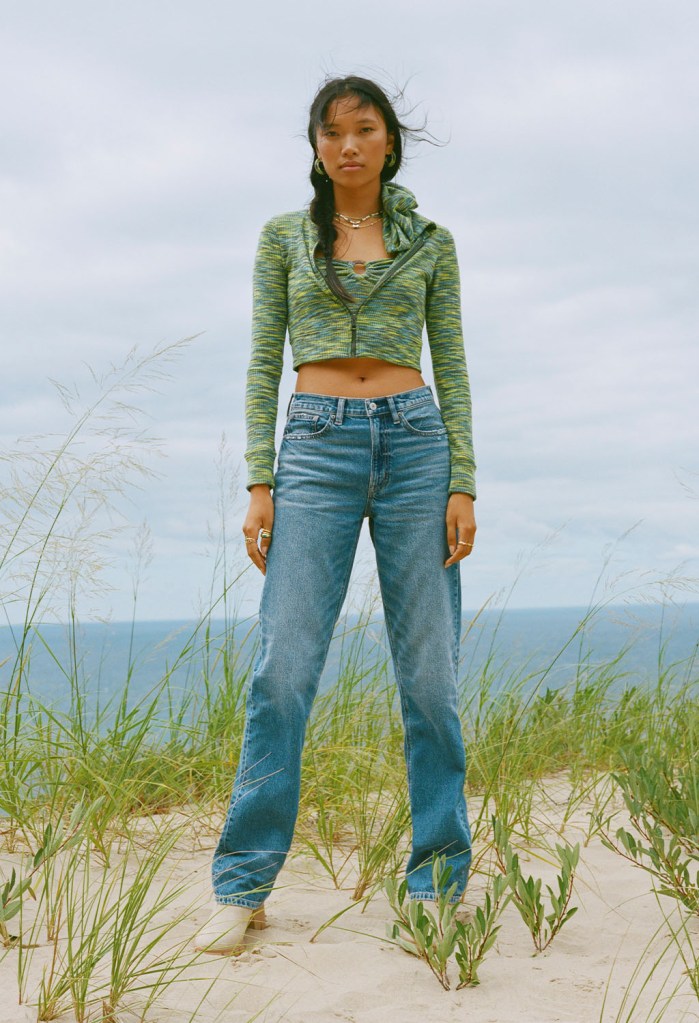 Another must-have for all your spring outfits? Non-distressed jeans free from rips, tears, frays, and destruction entirely. Choose non-ripped jeans in your favorite fits like Baggy Straight-Leg, in cool blue hues for a classic jeans look.
Blouses & Baggy Wide-Leg Jeans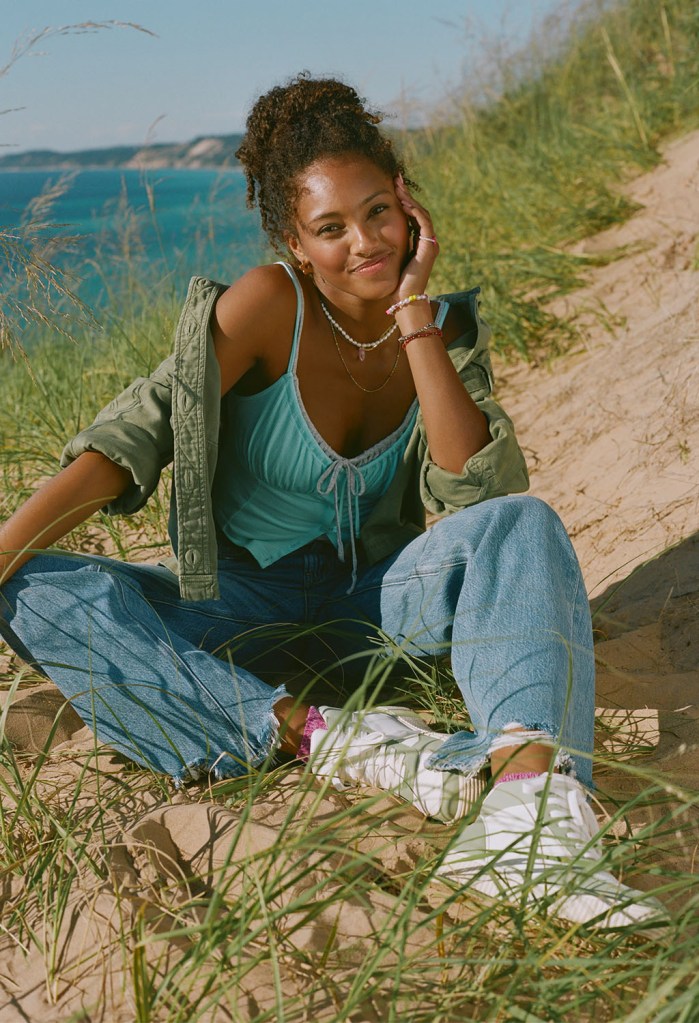 Layered blouses and jackets for spring? Yes, please. Cropped blouses are lightweight and flowy, making them a just-right option for wearing under jackets in light denim and canvas fabrics. Dress your blouse look up with cargo pants in cool khaki colors, or dress them down with ripped and frayed jeans in light washes.
For warmer days when you're on the move, try Baggy Wide-Leg Jeans with a loose, relaxed fit, and lightweight Dreamy Drape fabric. Soft and light to the touch, Dreamy Drape jeans are an instant classic when it comes to spring looks.
Band Tees & Strigid Mom Jeans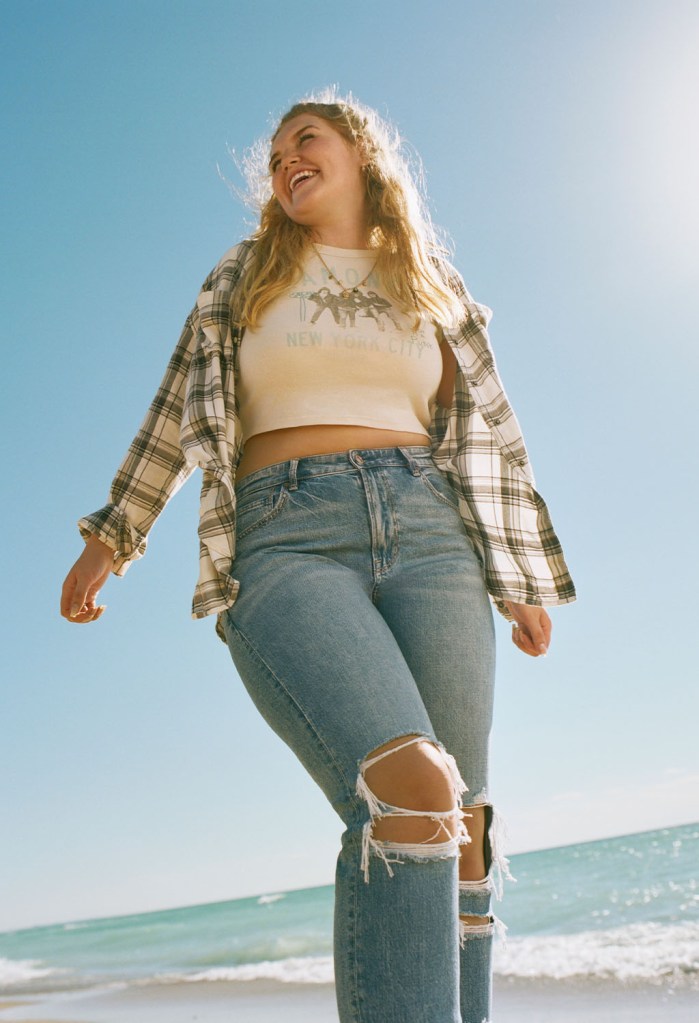 Refresh a classic combo with new band tees and Strigid Mom jeans this spring! Take the stage in a cute cropped graphic tee with a flannel over top for a lightweight layered look that feels great at a concert, grabbing coffee with friends, and pretty much everywhere else. Add ripped Mom jeans in a lighter wash for an old-school vibe.
Strigid Mom jeans offer the same Mom jean fit you know and love, but are made with rigid denim in the front and stretchy denim in the back for that "magic all over" feeling. Complete with a Comfort Stretch Waistband, Strigid jeans bring an extra dose of comfy when it comes to all your spring outfits.
Comfy Fleece & Straight-Leg Jeans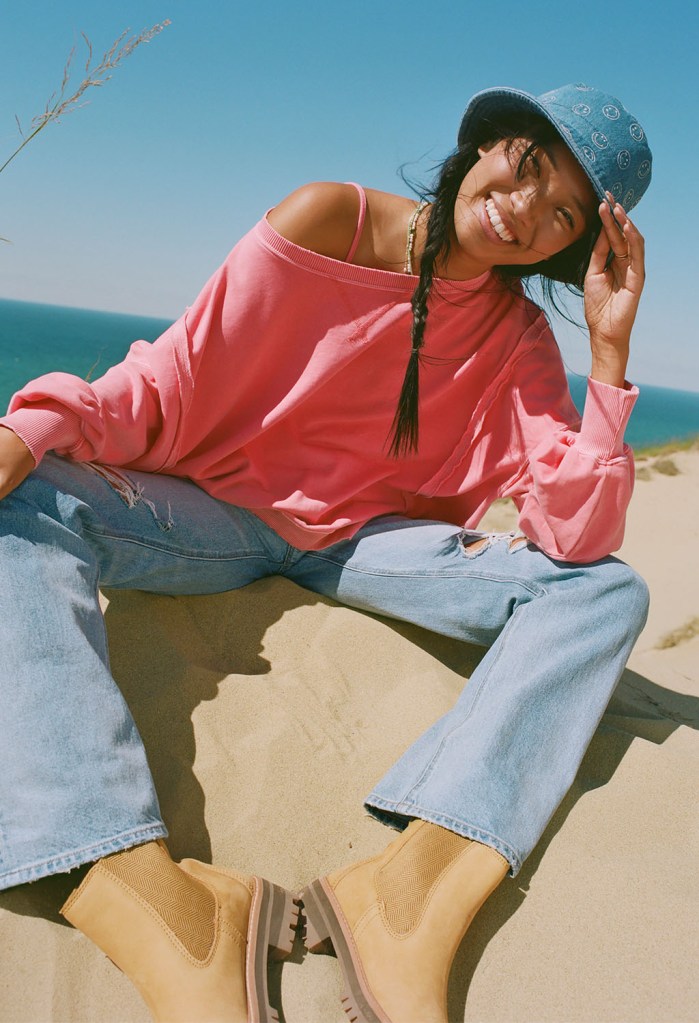 When it comes to cool spring days, fleece is the word. Try the always-cozy Big Hug Sweatshirt with straight leg jeans for an easy, outgoing look you'll love! A sweatshirt well deserving of its name, the Big Hug Sweatshirt is our coziest, most oversized silhouette, making it an easy choice to wear with relaxed-fitting straight jeans and pants. Spice up your life with bright colors and Y2K accessories like a bucket hat and boots to round out the 'fit.
Embrace the return of looser, more laid-back fits by pairing your new go-to fleece sweatshirt or hoodie with Baggy Straight-Leg jeans. These jeans create an on-trend look with a loose, straight leg and extra length at the ankle for that "stacked jeans" fit you've been looking for.
Get that "borrowed-from-the-boys" look by sizing up one size for a slouchy, relaxed feel or sizing up two sizes for a more exaggerated baggy look.
Lightweight Sweaters & Flare Jeans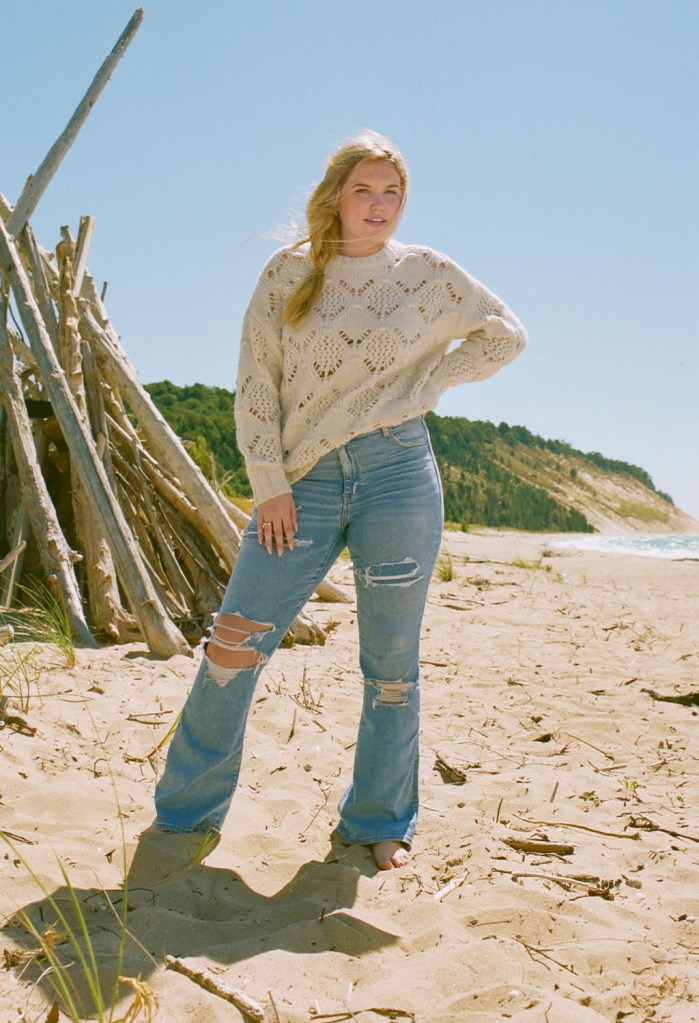 Channel those retro vibes by pairing light, comfy sweaters with flare jeans. Choose on-trend flare jeans with rips and tears for a vintage-inspired look you'll love with a breezy, neutral sweater. Plus, ripped jeans add another layer of breathability to your spring outfit so you can feel good from morning to night.
Love the flare look but looking something more subtle? Try bootcut jeans! With options from a mini "kick" flare to the OG bootcut leg shape, we've got you covered.
Sweatshirts & Light Wash Jeans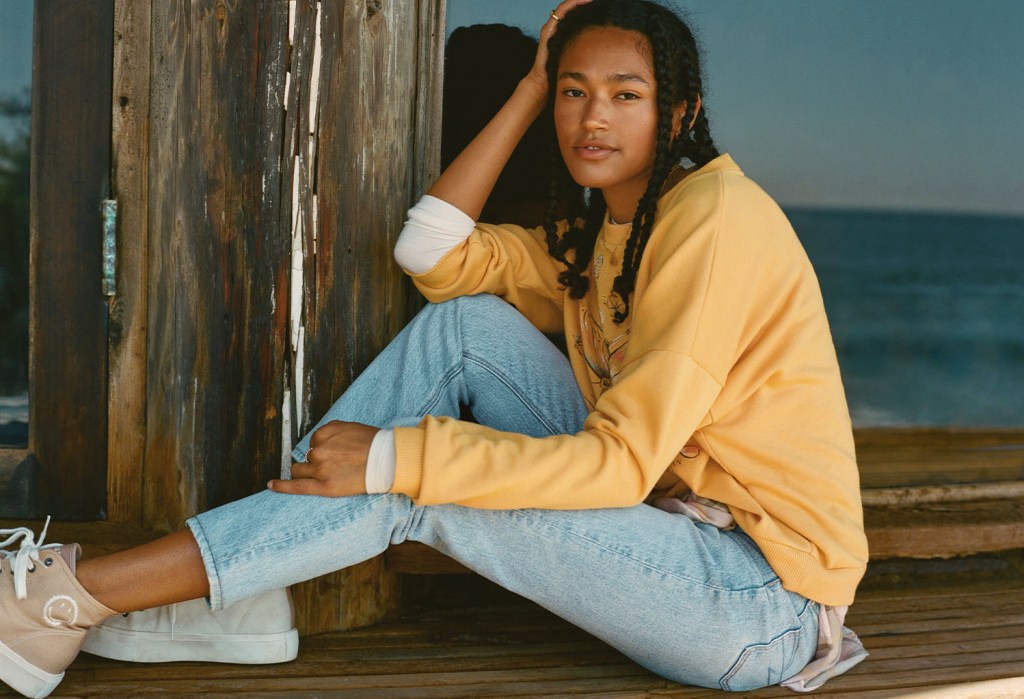 Keep cozy AND cool for summer in lightweight sweatshirts and light wash jeans. Soft cotton sweatshirts with spring-inspired graphics make for a never-taking-this-off feeling you'll love. Choose bright colors for an instant mood boost on a gray day, or go for more subdued hues that look good with light wash jeans and tan sneakers. If you can't see the sunshine outside, sometimes you gotta bring it yourself!
Show us all your favorite women's spring outfits by tagging @americaneagle #AEJeans for a chance to be featured on our Instagram, Twitter, ae.com, and more!