Press pause on your summer outfits and get ready to head back to class in comfy, on-trend back-to-school outfits for girls. From baggy jeans to graphic tees, soft flannels to classic button-ups, these staples are made for the classroom and beyond.

Check out these instant-hit 'fits you'll be wearing on repeat all season long!
Flare Jeans & Graphic Tees
Flare jeans are BACK and better than ever, making them an easy go-to for your first day of school outfit. Keep the throwback vibes going strong by wearing your ripped flares with a vintage-inspired graphic tee and platform sneakers or boots made for walkin'.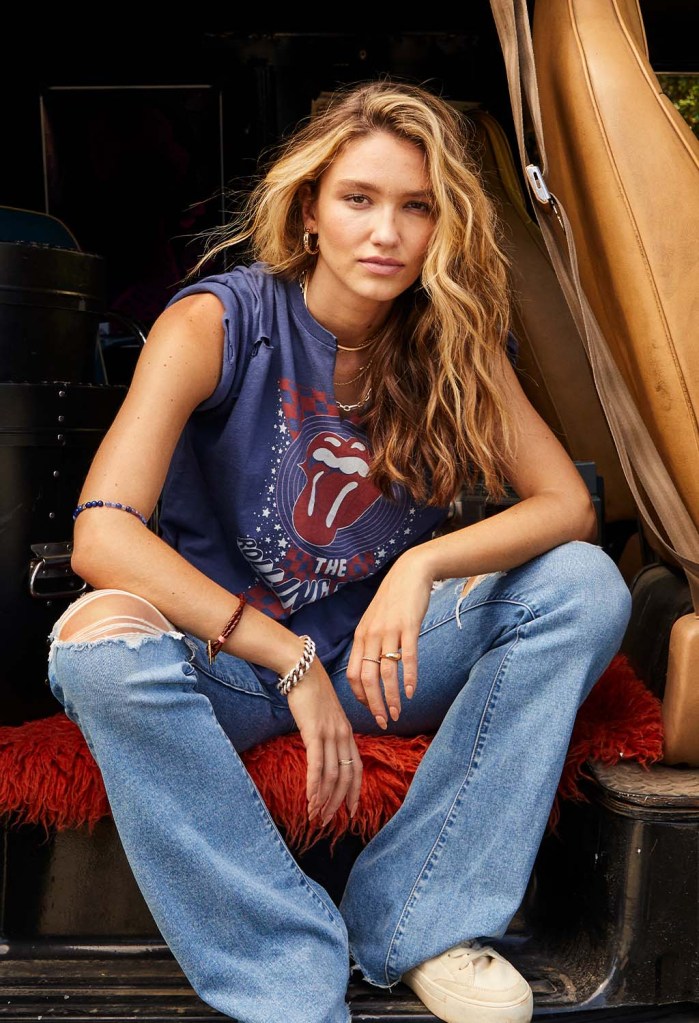 Flare it your way with low-rise or high-waisted fits in light or dark washes to match your mood. Keep things cool with an OG flare jean, go all-out in the new super flare jean (A.K.A. the concert-ready Festival Flare), or level out your look in bootcut jeans made with a classic boot leg opening.
Denim Shorts & Layered Tops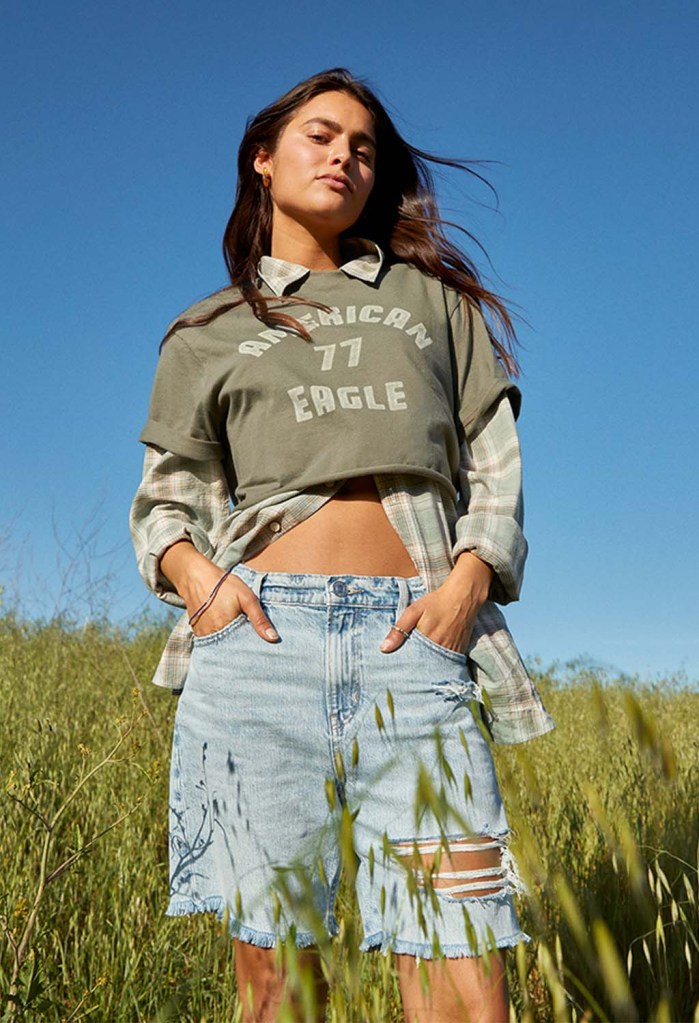 We're in that awkward not-quite-fall time of the year, so wearing denim shorts with your school outfits is a must. Get more coverage in longer length shorts like the Skater Short, designed with a low rise and longer inseam for a cool, slouchy fit you'll love. Wear it with layers you can easily ditch after school and you're set.
Sizing tip: Get that borrowed-from-the-boys look by sizing your Skater Shorts up one size for a slouchier, more relaxed feel. Want a more exaggerated, baggy look? Size up two sizes!
Denim Skirts & Jackets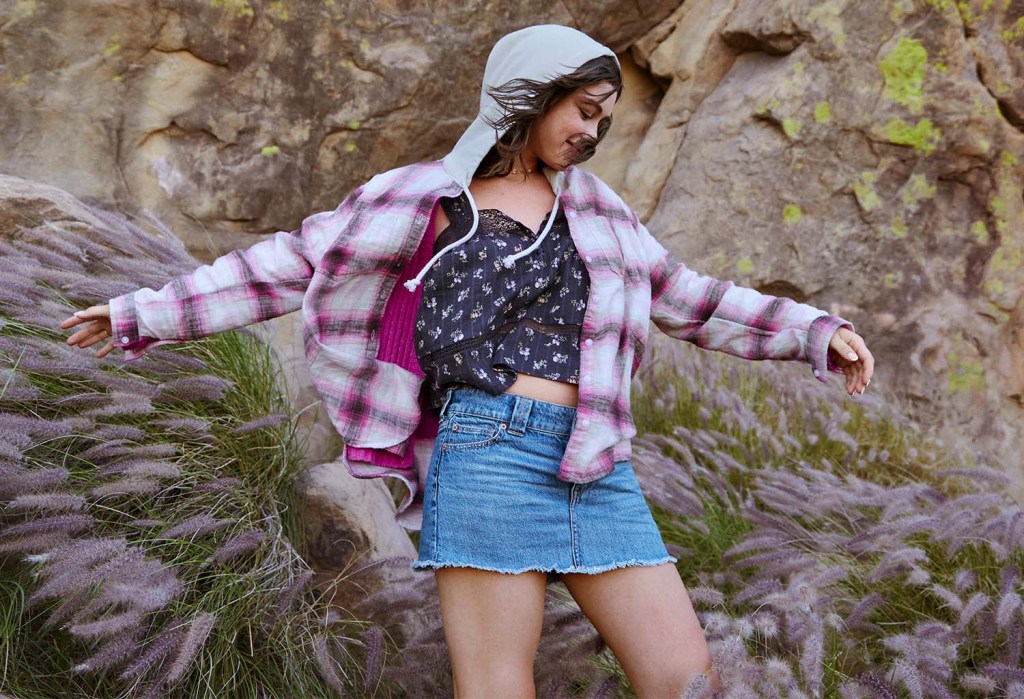 Denim skirts are a classic for a reason! They're comfy, cool, and have the same feel as our softest jeans. All-day comfort comes in the form of soft stretch denim, and different lengths like a less-is-more mini or a longer-length midi to make sure you have the fit that's right for you.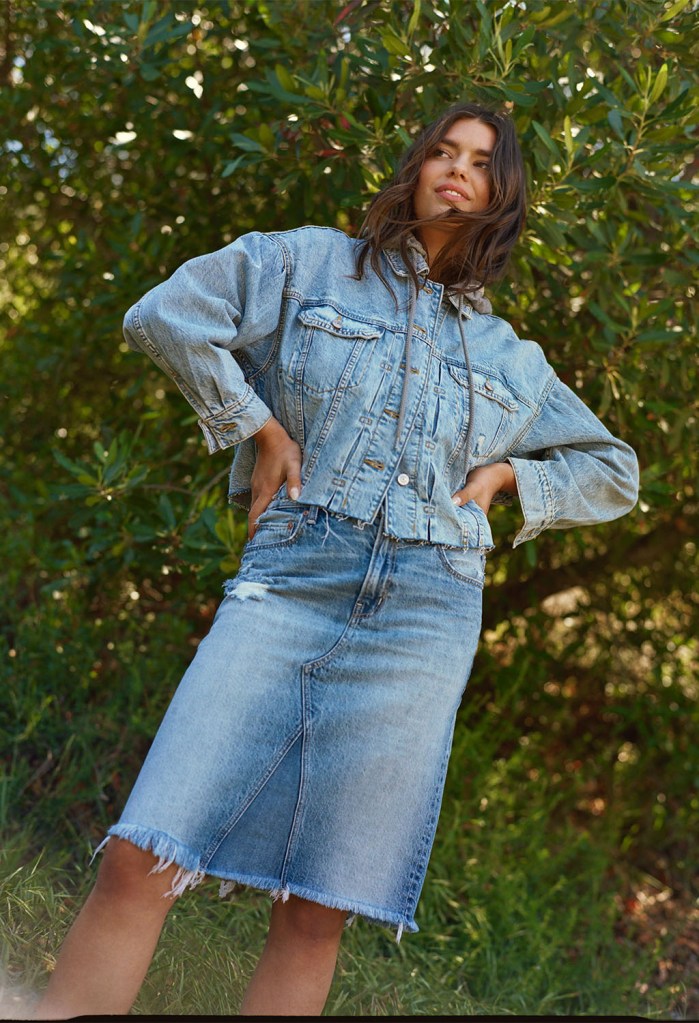 Pair a mini skirt with a crop top and flannel for an easy layered look, or double dip on denim by wearing your midi skirt with a t-shirt and denim jacket.
Baggy Wide-Leg Jeans & Flannels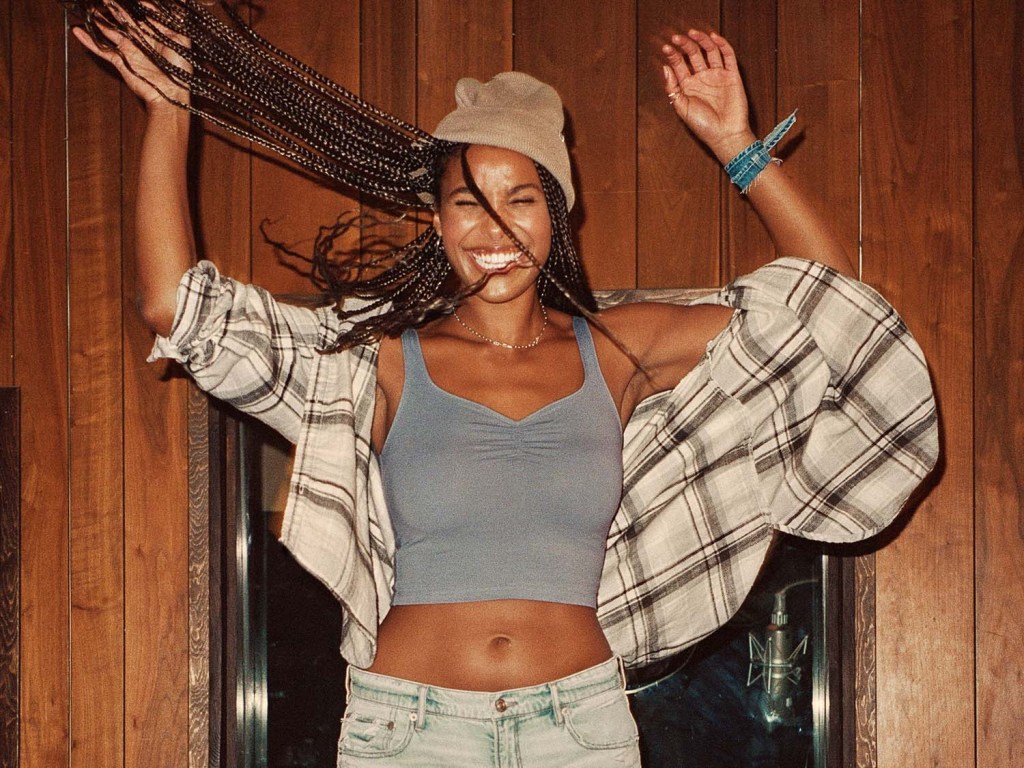 Get an easy A this year by wearing Baggy Wide-Leg Jeans with flannels and layered tees. With a comfy, slouchy fit and a wiiiiide leg opening, these jeans look *amazing* with your fave crop top or band tee. Just add a flannel, bucket hat, and sneakers for your new favorite school look.
Try Baggy Wide-Leg Jeans in low-rise to add a little Y2K style to your back-to-school aesthetic, or go sky high with the super high-waisted version.
Mom Jeans & Button-Up Shirts
Easily go from class to after school activities in Strigid Mom Jeans and button-up shirts. Strigid Mom Jeans are made with rigid denim in the front and stretch denim in the back to create the look of vintage cotton jeans, but with the comfort of your favorite stretchy pants. Wear them with an oversized Oxford button-up shirt for a laid-back academic vibe, or add a corset top for a pretty twist.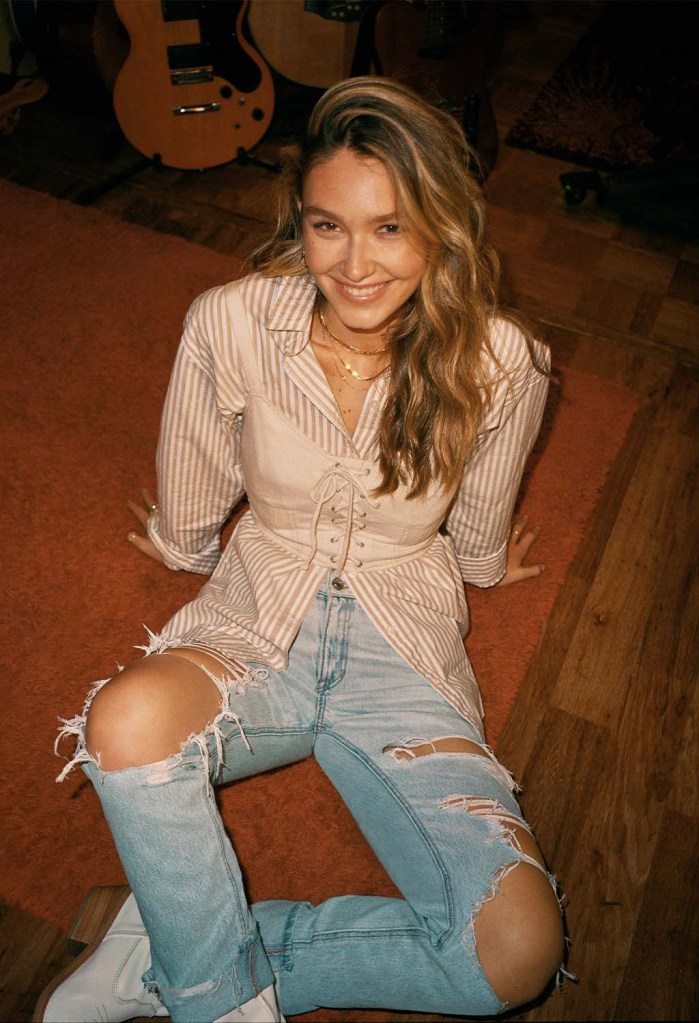 Need to dress up your back-to-school outfit a little? Swap out jeans for uniform pants like corduroys or khakis, made from super-soft stretch fabrics in versatile colors like black, navy, and tan.
Show us your college & high school back-to-school outfits by tagging @americaneagle #AEJeans for a chance to be featured on our Instagram, Twitter, ae.com, and more!