We. Love. Layers. And we believe layering season doesn't have to stop when summer heats up. From short-sleeve button-ups to lightweight jackets, here are our fave AE pieces for iconic summer layering outfits. 
Summer Hoodies & Flannels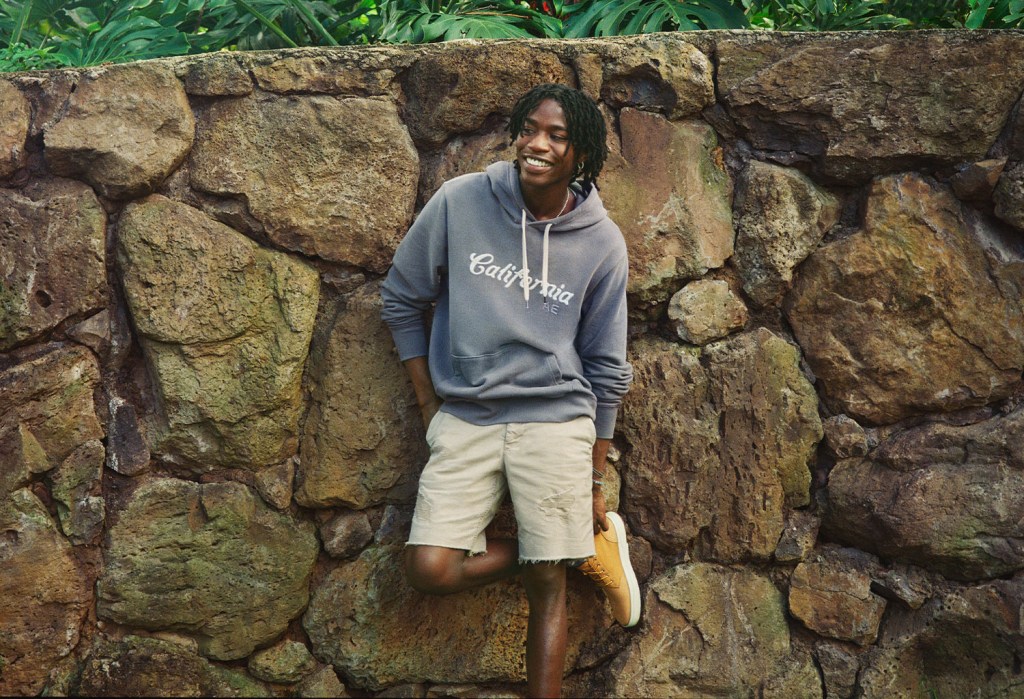 You might not think of them as summer staples, but hoodies and flannels are perfect for low-key layering – if you pick the right ones. Bonfire Fleece Hoodies are made with lightweight French terry fleece for juuuust enough warmth on cool nights by the fire.
For a more rugged look (and extra pattern points), grab a Beach Flannel that looks amazing layered with a color-coordinated graphic tee. 
Resort Shirts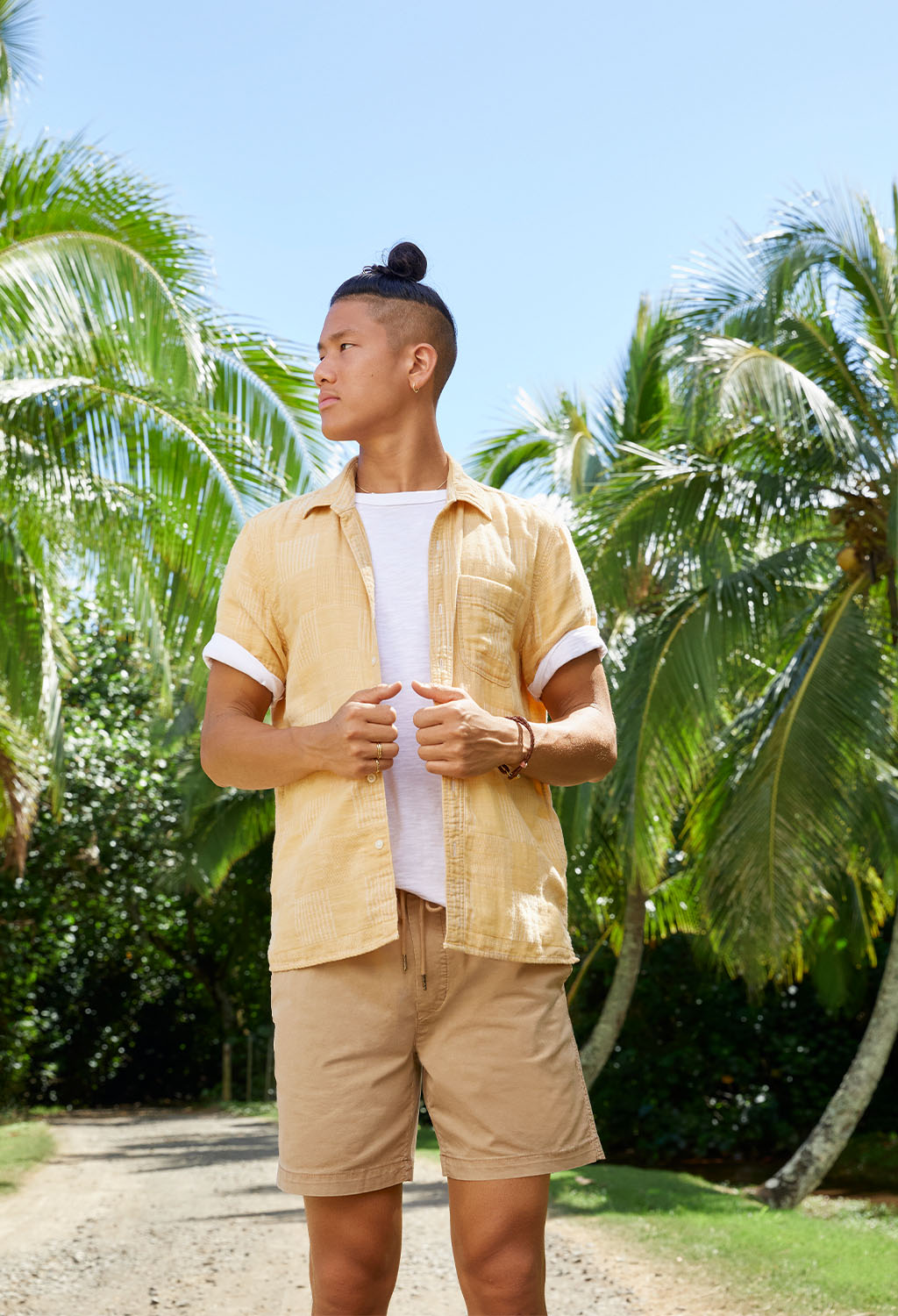 We'll keep this one short… short-sleeve, that is. Resort Shirts are a versatile vacay must-pack – wear 'em patterned or plain, buttoned-up or open, it's totally up to you. For lighter layers, rock an open Resort Shirt over a solid t-shirt. If the forecast calls for cool temps, bring a crewneck sweatshirt you can tie around your waist! 
Lightweight Sweaters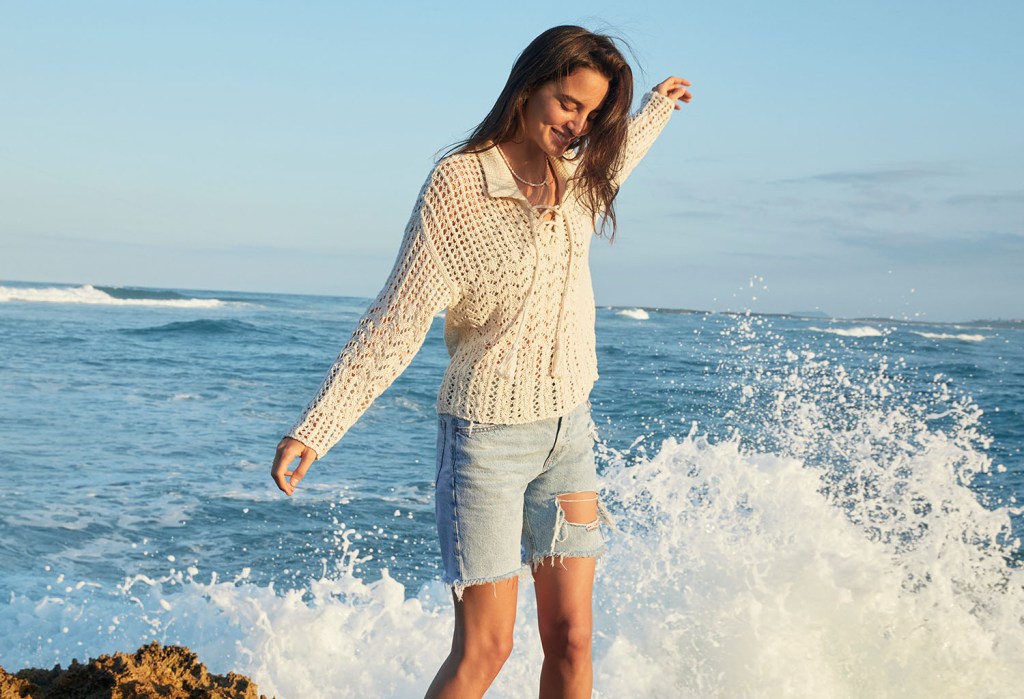 The best time to wear a light sweater is, well, all the time. Choose a sweater with delicate details for a layered summer outfit that's a bit more dressed up (but still oh-so-comfy). Knit or crochet styles like the Crochet Polo Sweater are breezy, breathable, and pair perfectly with your fave denim shorts. 
Beach Shirts & Graphic Tees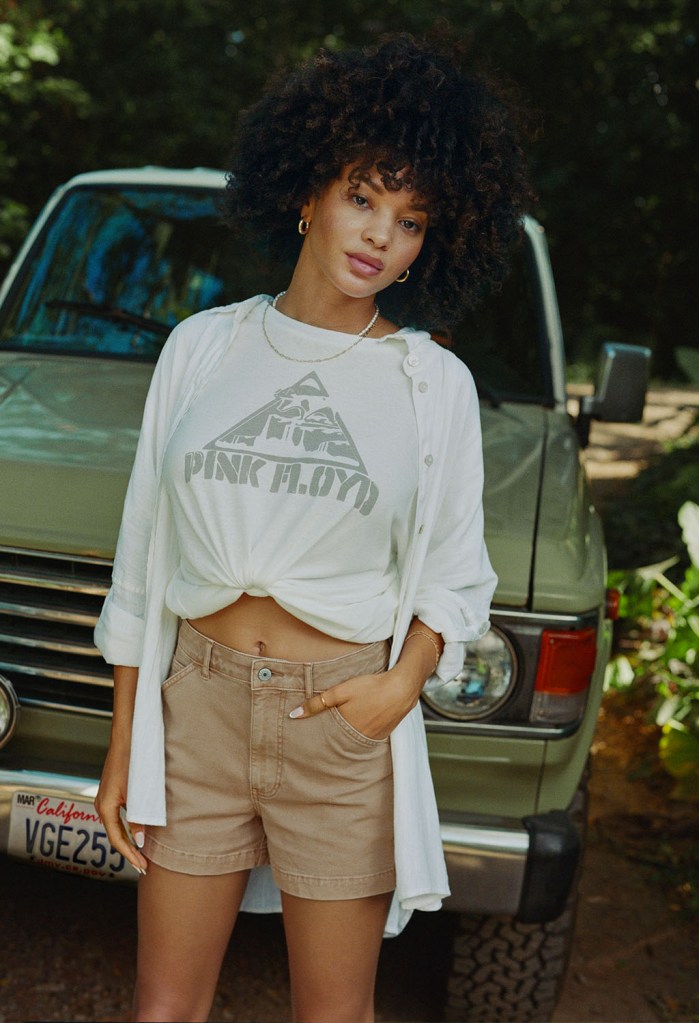 Did someone say "concert in the park?" This 'fit shows off our fave long-sleeve shirt for summer, the Oversized Button-Up Beach Shirt. Wrap yourself up in this lightweight shirt whenever a cool breeze hits. Roll up the sleeves and wear it open with an AE Band Tee for a casual, road-trip-ready look. 
Denim Jackets & Dresses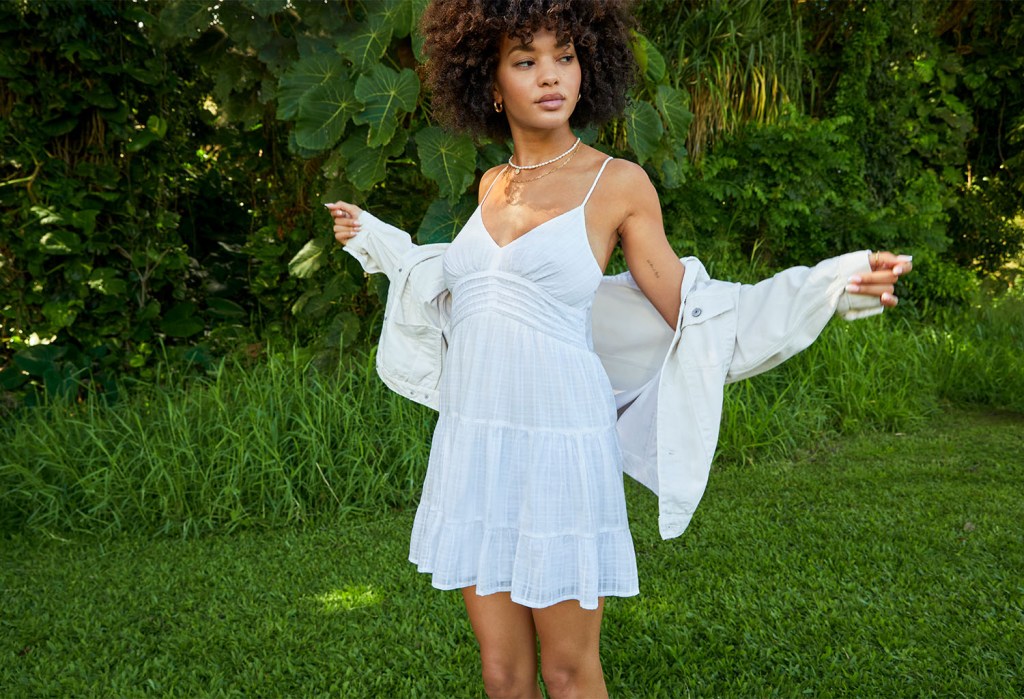 For this look, we're dressin' up the classic denim jacket (literally) for lighter, brighter, on-trend layering. Start with a summer must-have like the Strappy Babydoll Mini Dress, then throw on a matching white '90s Boyfriend Denim Jacket. Oversized jackets and dainty dresses are a balanced pair that's perfect for your next garden party!
Show us how you're layering this summer! Tag @americaneagle #AEJeans for a chance to be featured on our Instagram, Twitter, ae.com, and more!