Meet your new favorite jeans — the Strigid Mom Jean. Designed with rigid non-stretch denim in the front, comfy stretch denim in the back, AND our Comfort Stretch Waistband, these jeans are magic all over and will quickly become your new go-to.
We sat down with our denim designers to learn more about Strigid jeans, so keep reading to find out why you need to try them!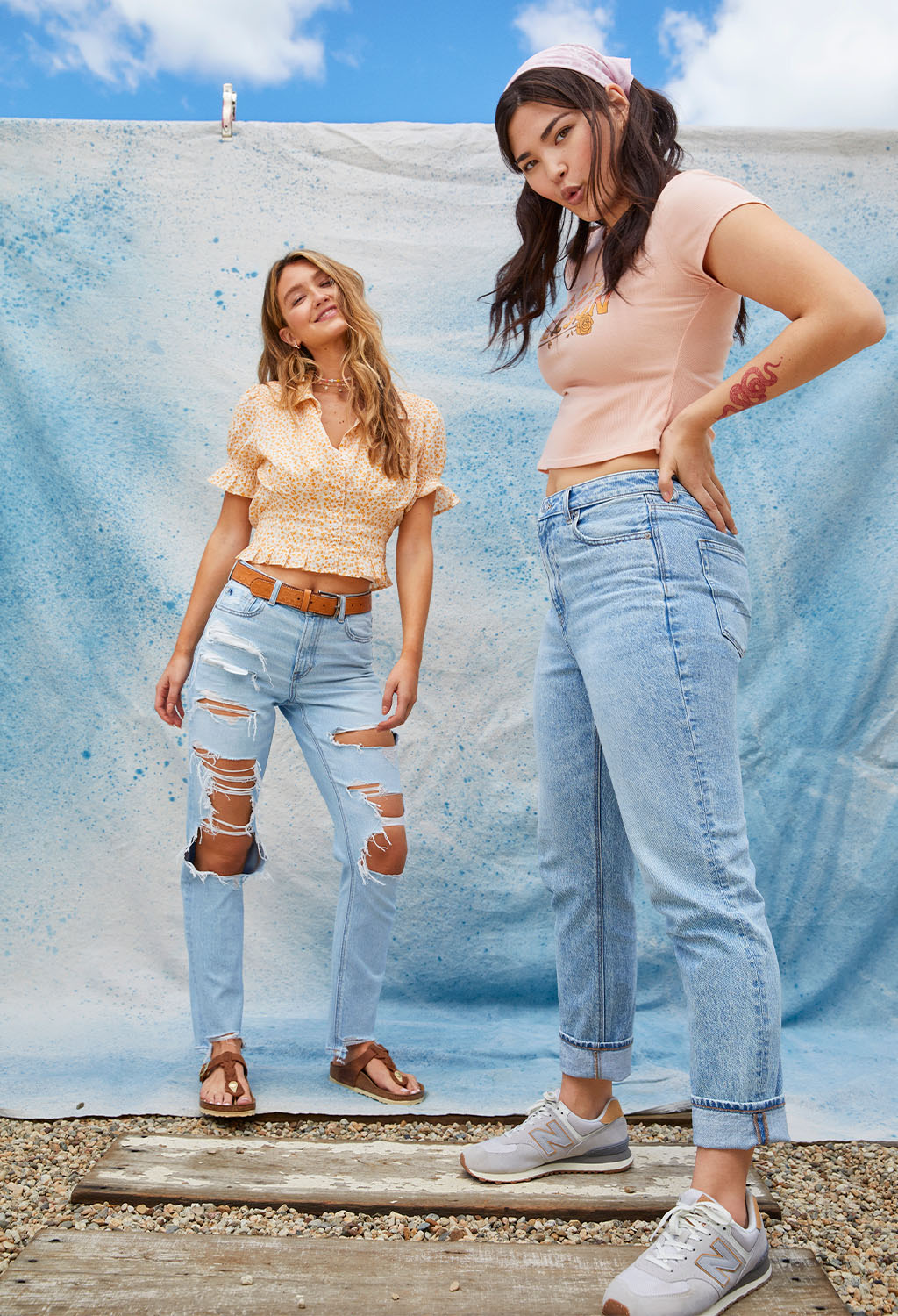 Q. What was the inspiration behind the new Strigid fabric?
A. Our amazing Comfort Stretch Waistband (stretchy at the waist, rigid everywhere else) was just the beginning!
We knew that this revolutionary idea would add so much comfort to a non-stretch jean. After brainstorming and wear testing, we decided, why not try a full back in stretch with the Comfort Stretch Waistband? That way you have that vintage, rigid vibe in the front with comfort and ease of your favorite stretchy pants in the back.
The innovative 50/50 construction gives you the best of both worlds!
Q. What problem does the new Strigid fabric help solve?
A. It really just provides all-day comfort and stretch where you need it the most. You feel that when moving, on-the-go, and especially when sitting down. The stretch through the seat and waistband gives the perfect amount of extra comfort.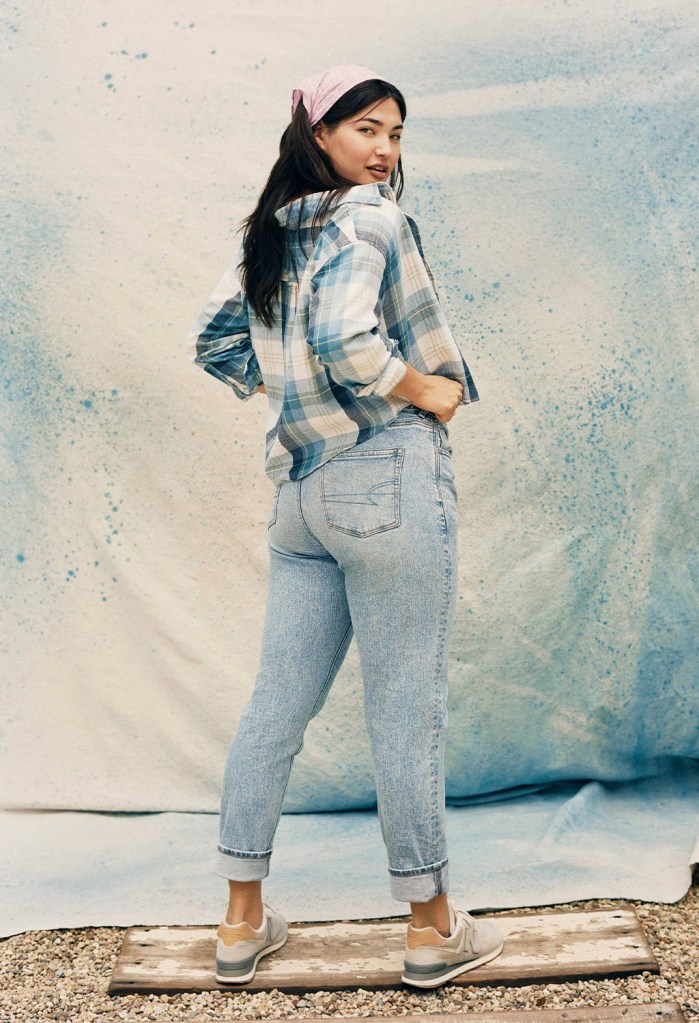 Q. Do Strigid jeans fit or feel different than our original Mom jeans?
A. It fits like our other Mom jeans but the feeling is a bit different and unexpected! You really have to try it on to FEEL and experience Strigid. The amazing thing is you can't see it! The back and front fabric LOOK the same and that's the magic!
Q. Anything else you want people to know about Strigid jeans?
A. You HAVE to try these jeans on! Do a little dance, stretch, make a move! The magic is hidden but you will be a believer the minute you put on these game-changing jeans!
Q. Are we going to expand Strigid fabric into any other jeans?
A. Yes! We plan to expand into other fits. Check back soon 🙂
Show us how you're wearing your new Strigid Mom jeans by tagging @americaneagle #AEJeans for a chance to be featured on our Instagram, Twitter, ae.com, and more!