Crochet the day in our favorite summer trend – crocheted clothes! We're hooked on this season's stand-out, boho-inspired styles, including crochet tops, shorts, dresses, and more.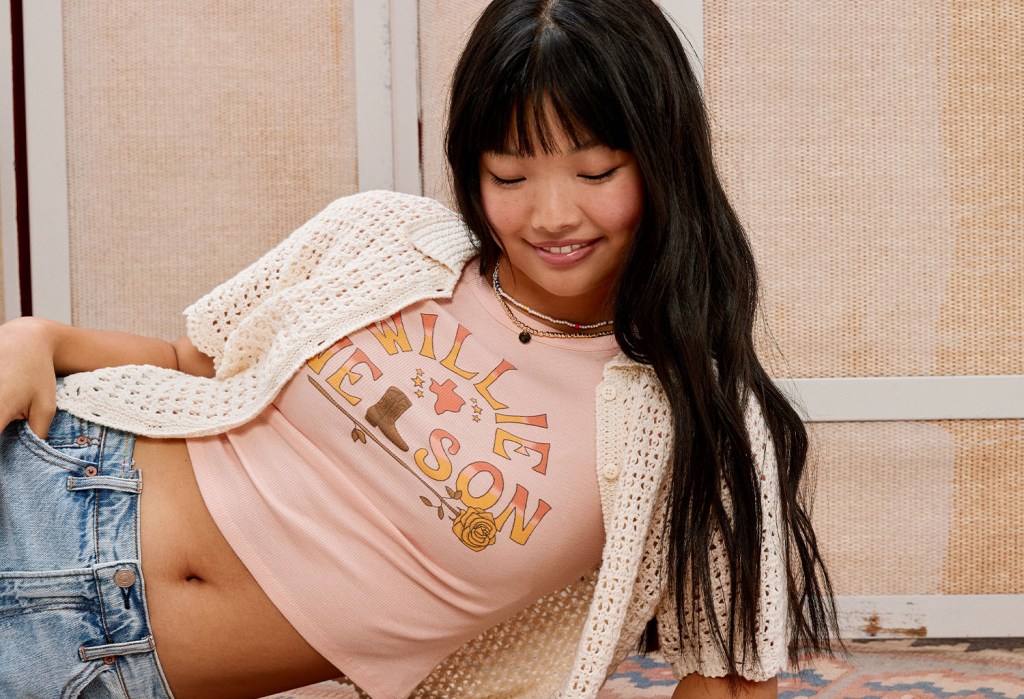 Check out some ways we're wearing the crochet trend below!
1. Crocheted Shorts & Tops Set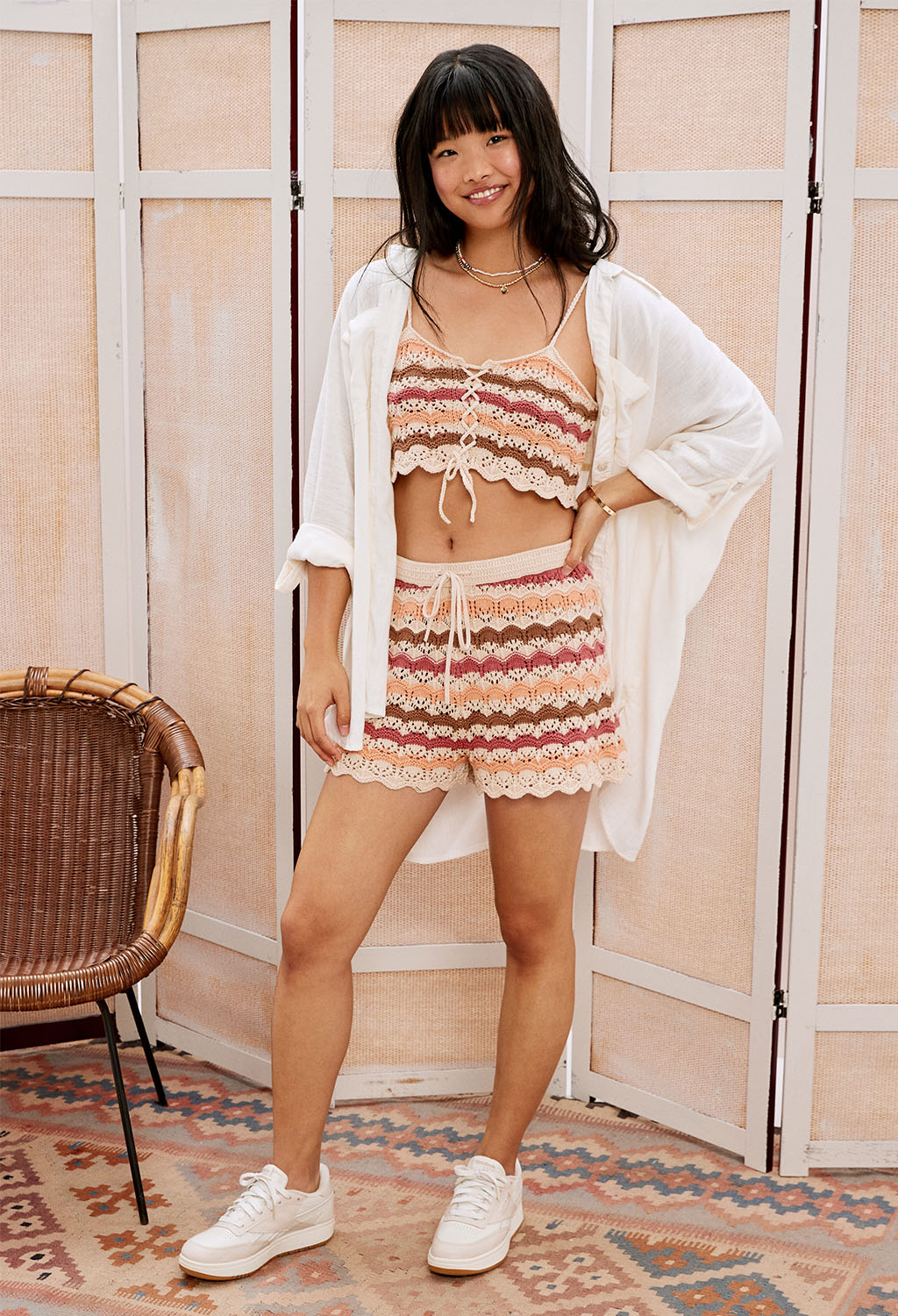 Make festival season every season with a matching crochet top and shorts set. Show up to the next concert feeling fearless and carefree in crochet shorts with pretty deets like a scalloped hem and tie waist. Wear them with a crochet shirt made from ultra-soft knitted yarns that are breathable and comfy enough to handle an all-day concert at your favorite venue. 
Throw an oversized button-up shirt or blouse over the 'fit when the sun sets to take your concert outfit from day to night.
2. Layered Crochet Tops & Denim Shorts
Lightweight crochet sweaters and cardigans are perfect for layering over your fave tees and tank tops! Wear them with high-waisted denim shorts for a 'fit that feels good, and complete the look with pretty accessories like dainty necklaces and earrings.
Flirting with the crochet trend but not sure you want to commit to the knit just yet? Try women's shirts and tops with fun details like crocheted hems, lace trims, and crochet cut-outs.
3. Crocheted Dresses & Layered Tees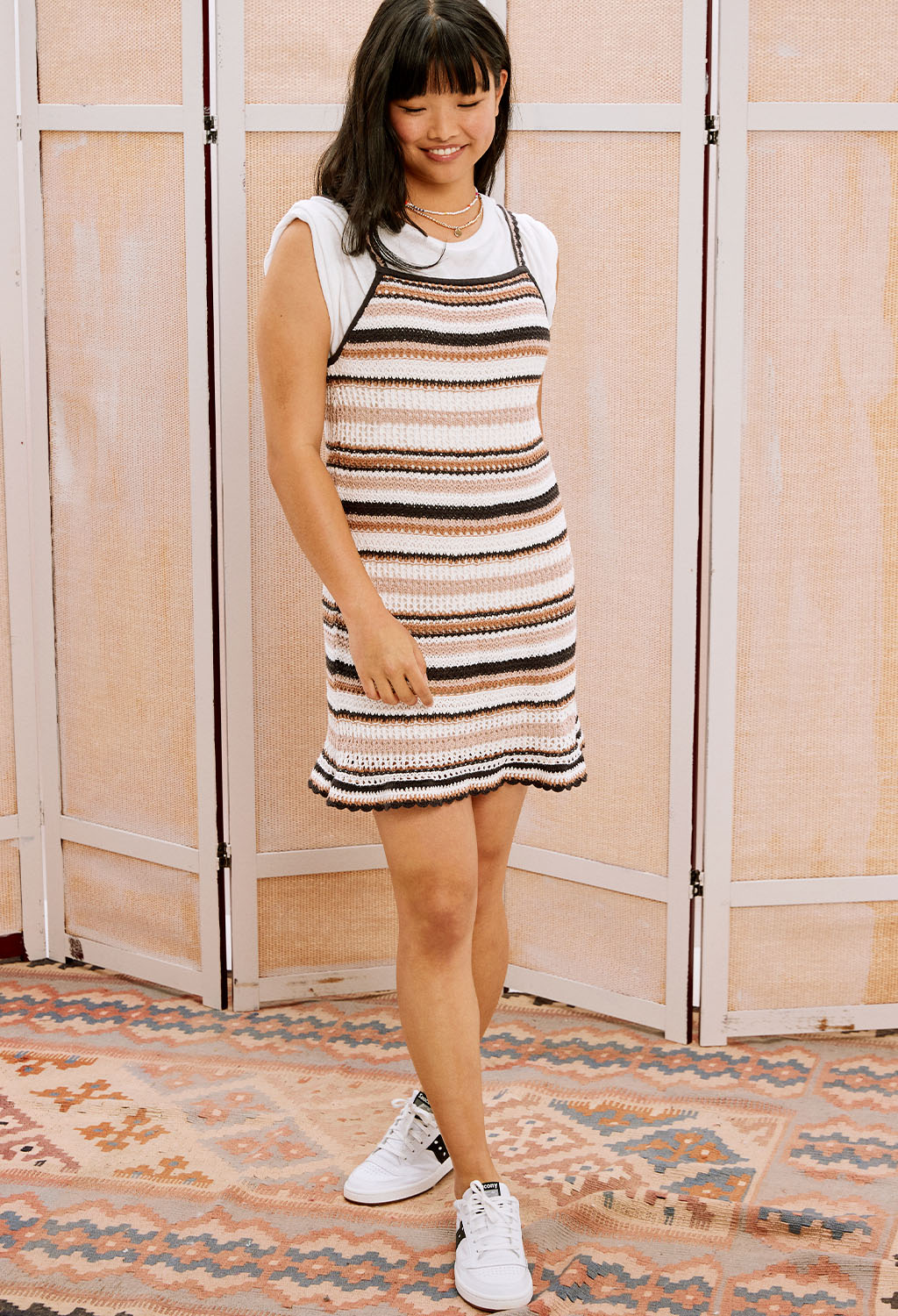 From date night to brunch with friends, a crochet dress and layered tee combo is easy, breezy, and made for feel-good moments. Start with a lightweight Soft & Sexy t-shirt then add a knitted mini dress in a fun striped print for a pop of color. 
Finish your crochet outfit with bright sneakers and you're ready to take on your day, your way. 
Show us how you're wearing crochet dresses, shirts, and shorts this summer by tagging us on Instagram & Twitter with #AExME or #AEJeans @americaneagle and you could be featured on our site, social media, or blog!