It may not be Valentine's Day, but love is in the air every day of the year. If you're looking for a fresh 'fit for date night, we've got ya covered. From jeans to dresses to finishing-touch accessories, here are our fave summer looks to save for someone special.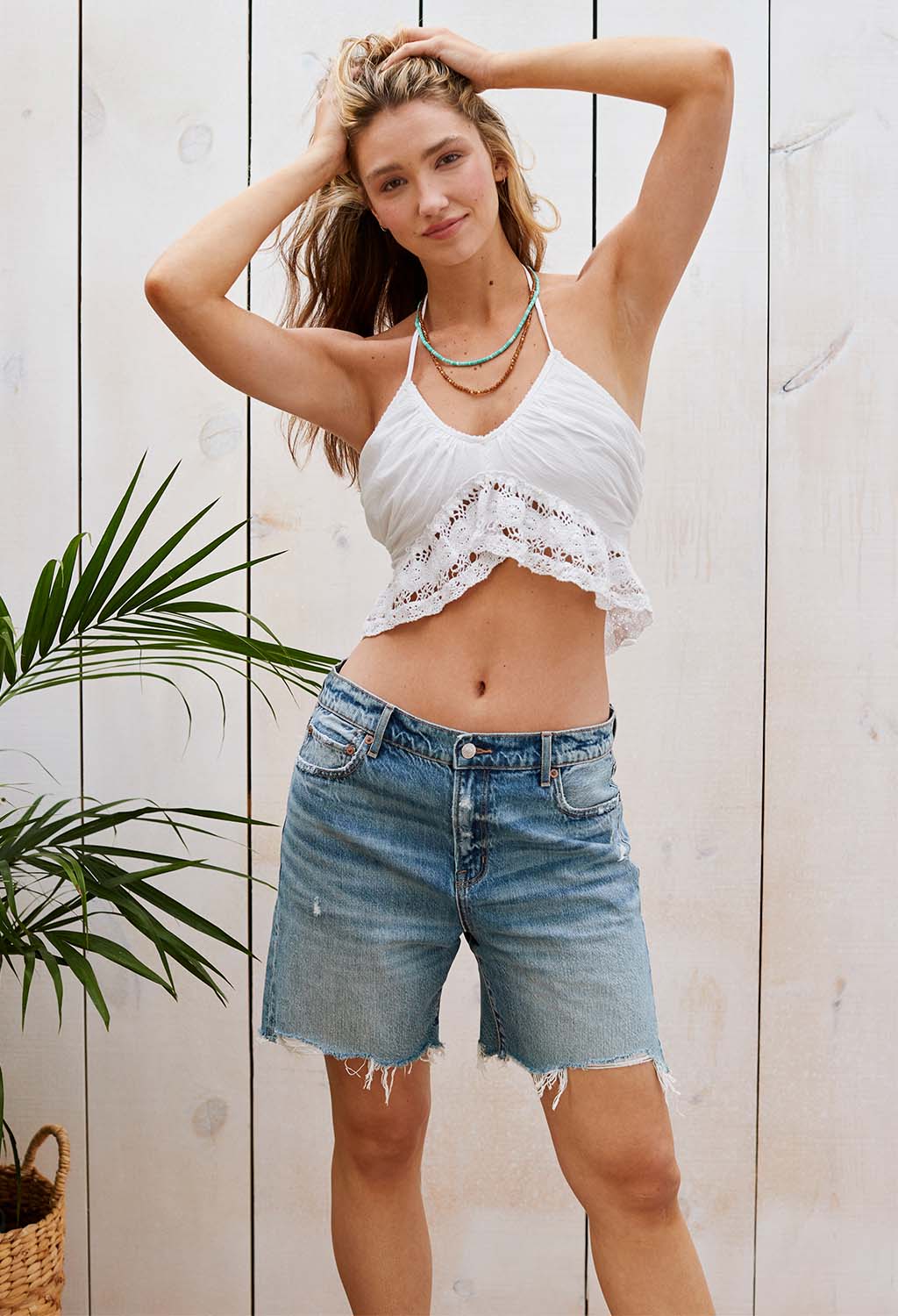 Date Night Outfits for Guys
Music Lover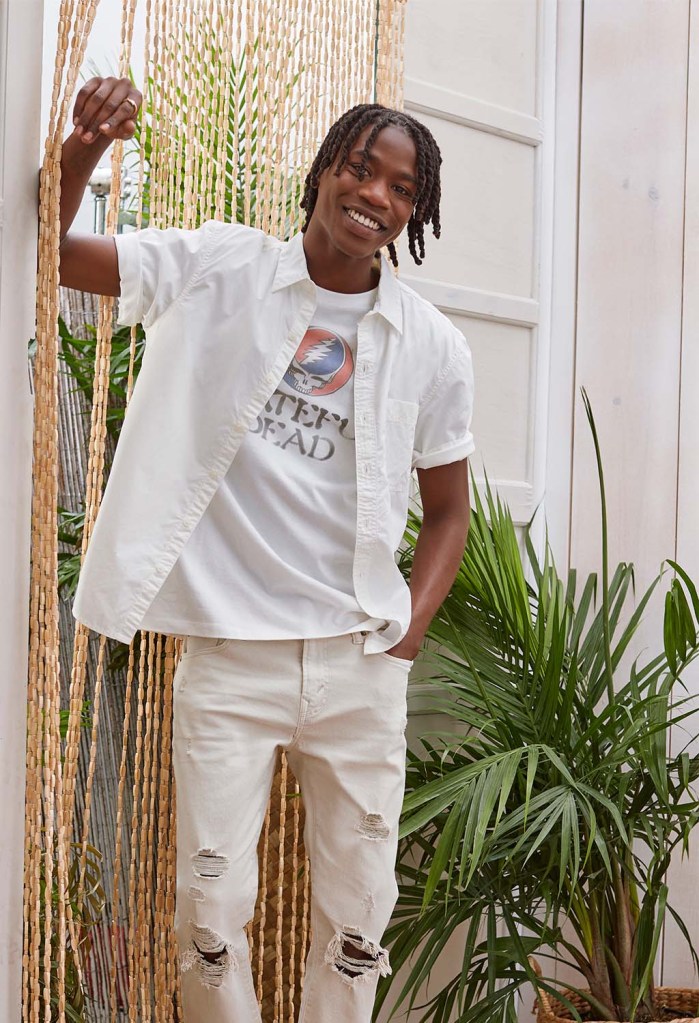 They say music is a universal language, so start the convo with an AE Band Tee that reps your favorite sound. An open Resort Shirt elevates the look, while Athletic Skinny Jeans give you a tailored 'fit with extra room in the thigh. You'll be sharing song recs in no time!
Chill Vibes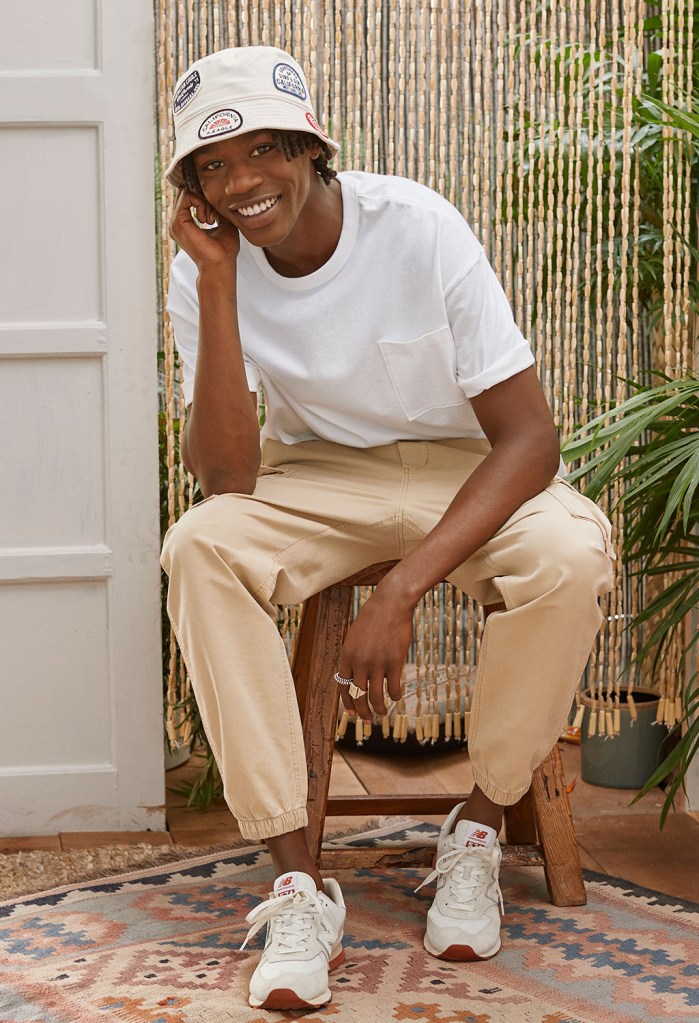 Ready whenever, down for whatever: this relaxed, low-key look is as simple as it is stylish. First, pair a Super Soft Oversized T-Shirt with flexible Trekker Khaki Joggers. Then add a bucket hat for bonus pattern points and white sneakers for a laid-back athleisure look.
Loud & Proud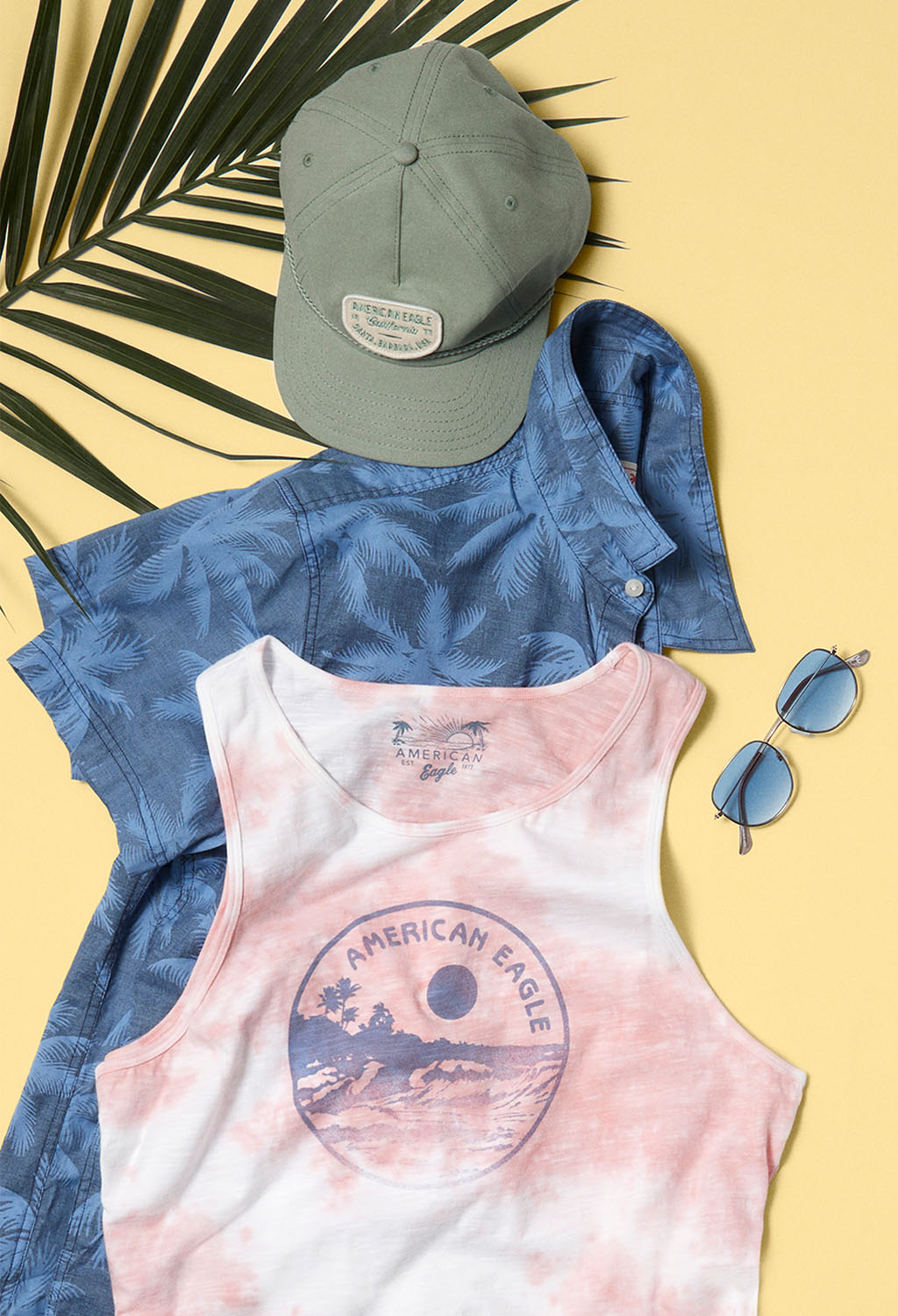 If a picture's worth a thousand words, this 'fit speaks volumes. Show your boo your bold side with a vibrant Tropical Resort Shirt layered over a graphic tank top. A patterned hat and summer-ready socks make the look so bright, you'll need shades.
Date Outfits for Girls
Something Borrowed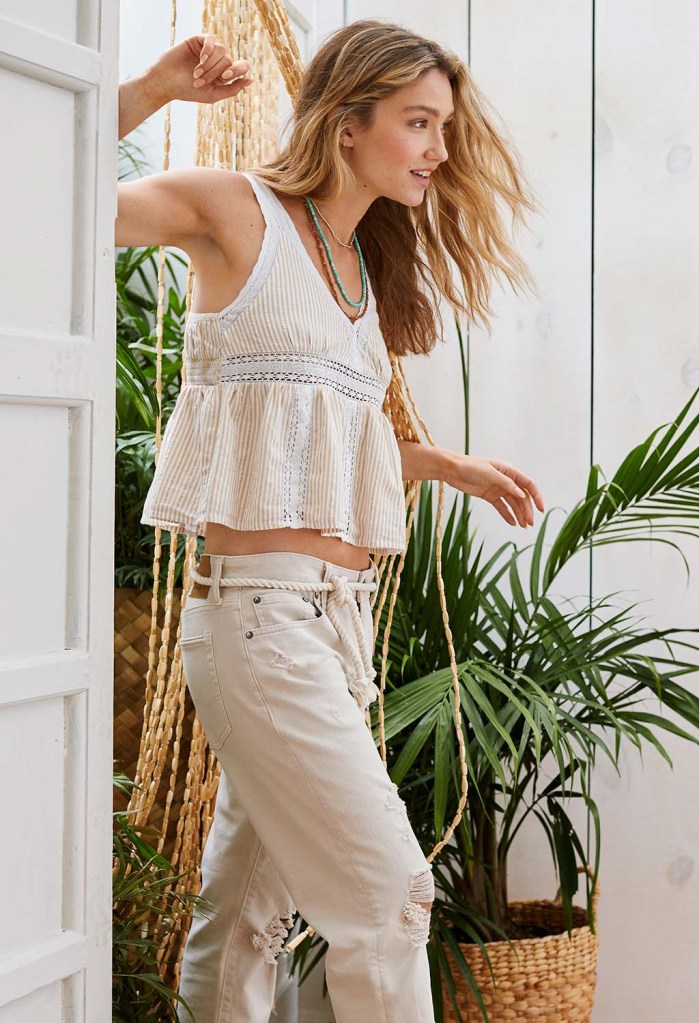 Borrow from the boys (and wear it even better) with sized-up men's Athletic Skinny Jeans. The looser-fitting pants pair perfectly with a smaller, daintier Lace Trim Babydoll Cami. Tie it all together with a neutral rope belt for a rugged, beach-ready vibe.
Dressed to Impress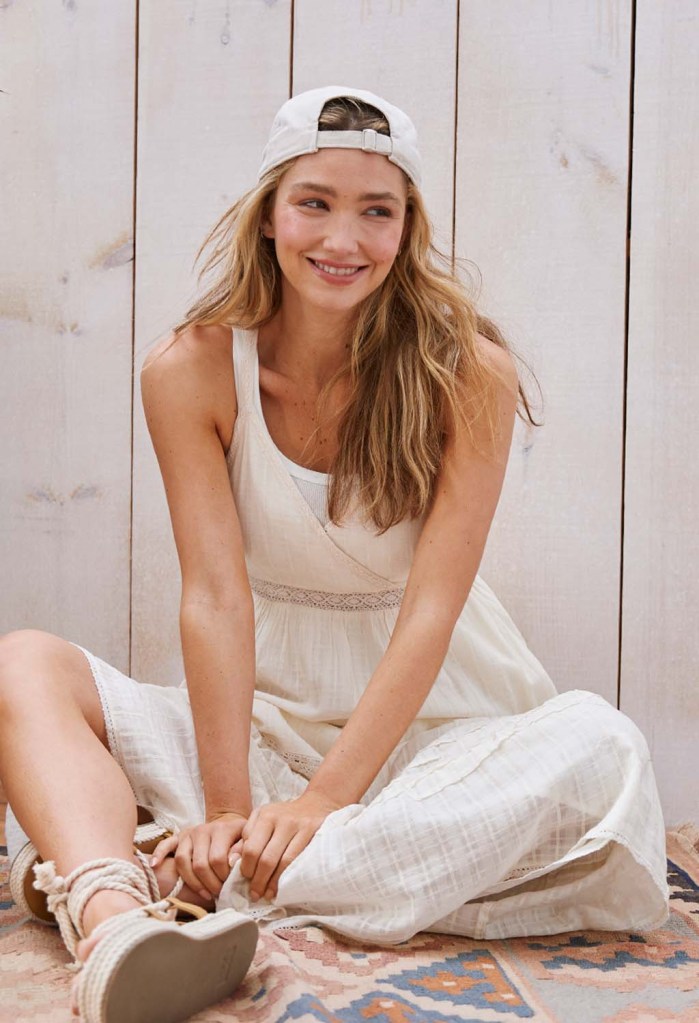 Date night brings perfect pairs together… and by that, we mean pretty dresses and baseball hats. A backward cap adds a touch of casual to the flowy, twirly Lace Trim Maxi Dress. Throw on a pair of Lace-Up Rope Sandals for maximum style and ready-for-anything comfort.
Beachy Keen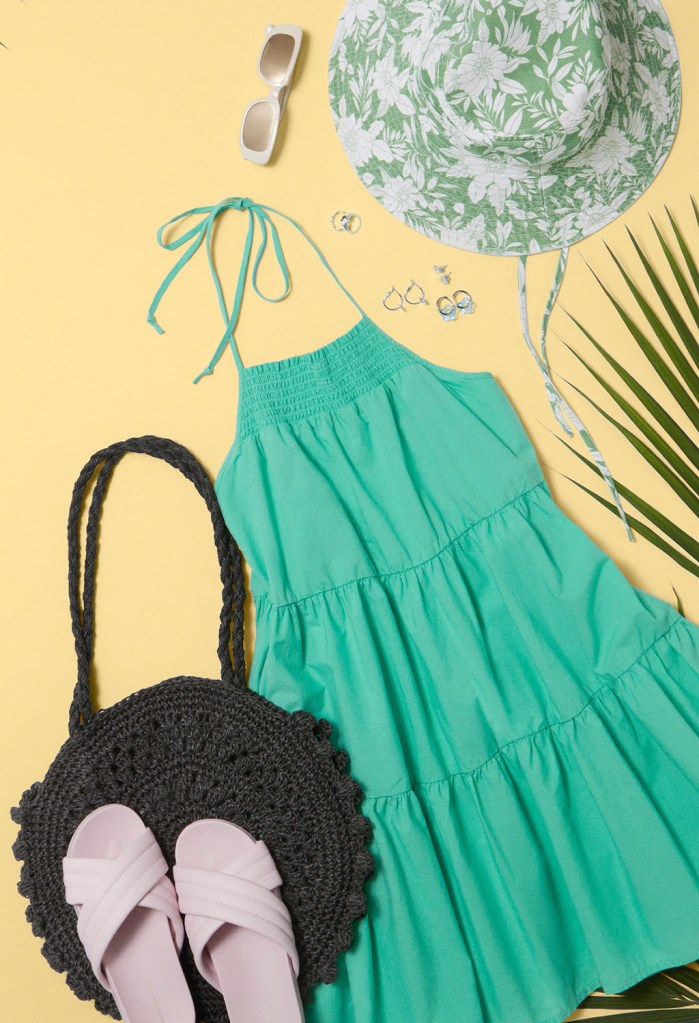 If long walks on the beach are calling your name, show up prepared in a High-Neck Poplin Halter Mini Dress. Complement the color scheme with a patterned bucket hat, matching tote bag, and super-comfy Saturday Slides.
Show us your summer date night outfits by tagging us on Instagram & Twitter with #AExME or #AEJeans @americaneagle and you could be featured on our site, social media, or blog!