This summer, men's shorter shorts are having a moment in the sun. How short, you ask? 5" or 5.5" inseams are on-trend and offer juuuust enough length for warm weather. Let's dive into the shorter shorts craze and compare popular men's fits at AE!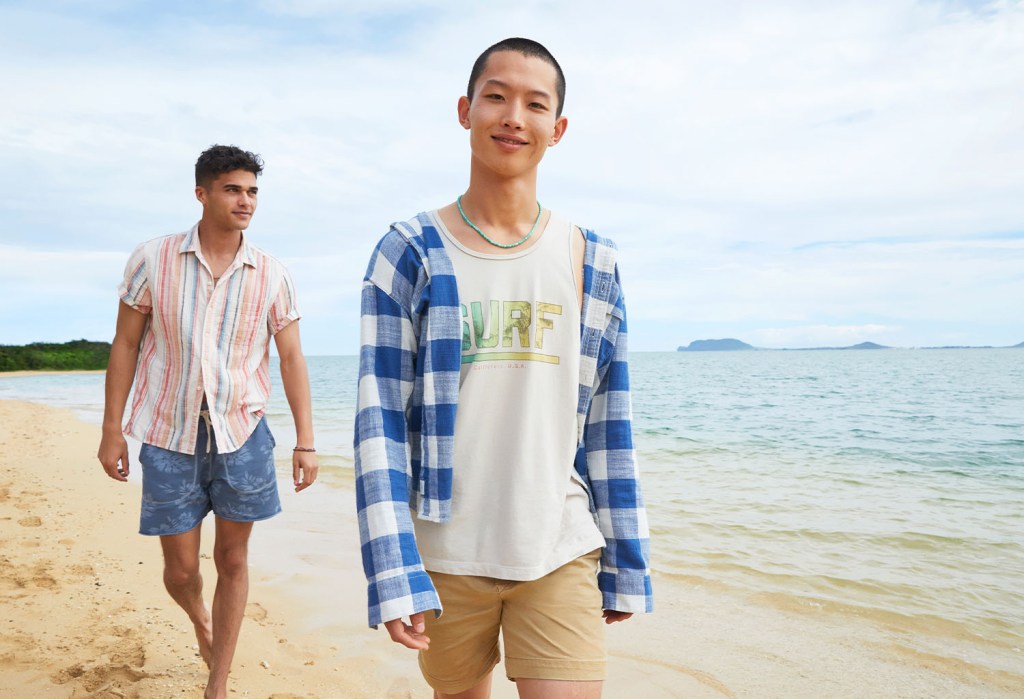 Why Wear Shorter Shorts?
5" and 5.5" inseam shorts hit higher on your leg, several inches above the knee – a flattering length that offers a well-fitted look, gives your legs some extra sun, and makes you look a little taller compared to shorter shorts (we swear). Don't hide the thighs, guys!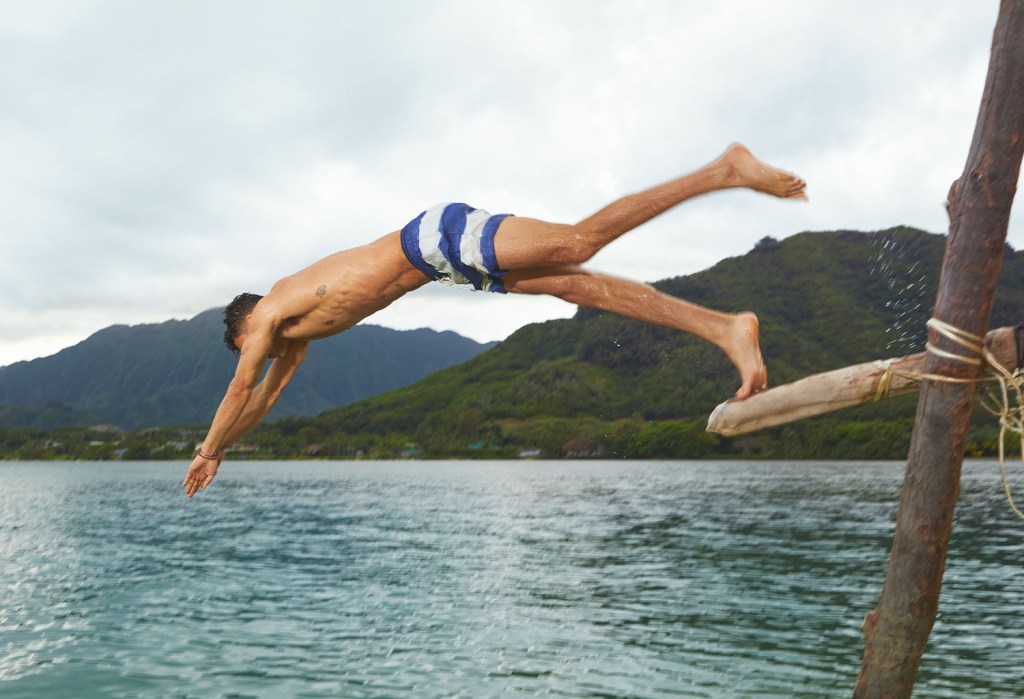 Not sure which short is the right style for you? Here are some of our favorite AE shorts available in 5" or 5.5" inseams:
Bonfire Fleece Jogger Shorts
Bonfire Fleece Jogger Shorts practically scream "summer." Super-soft fleece keeps you comfortable all day, and large side pockets make it easy to carry vacation souvenirs. Choose from vibrant solid colors or tropical patterns to match your mood.
Since these shorts are more casual, try pairing them with a Button-Up Resort Shirt for an outfit that works on the beach or the boardwalk.
Trekker Jogger Shorts
If you're not feelin' fleece, look no further than the versatile Trekker Jogger Short. Available plain or patterned, these shorts are built to move with a drawstring elastic waistband and lightweight twill fabric.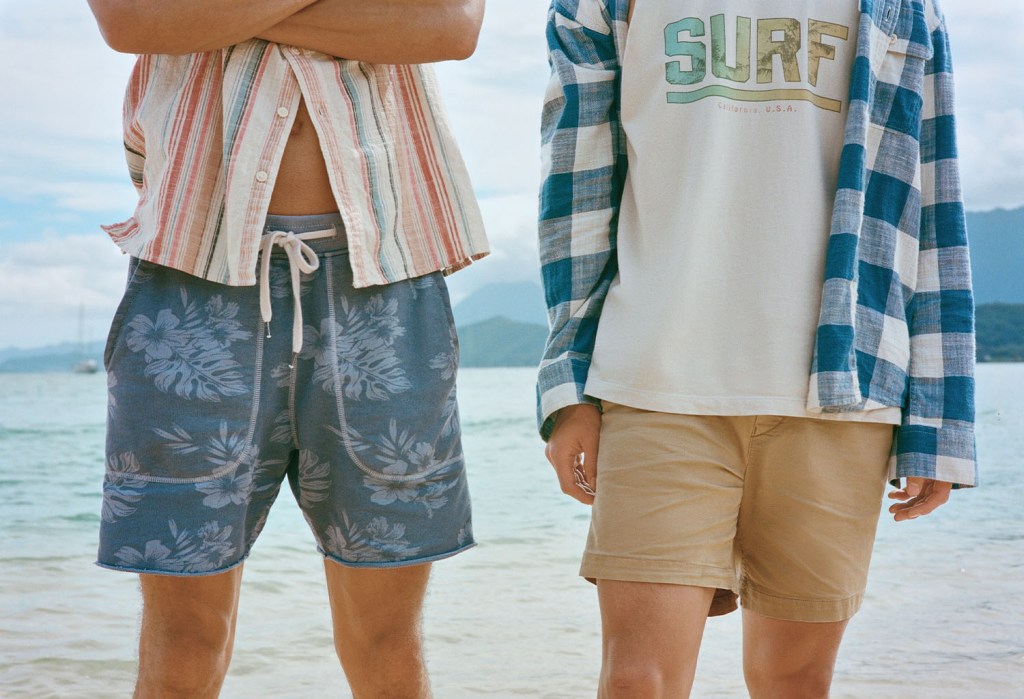 Building an outfit with the Trekker Shorts is easy: start with a graphic t-shirt, then add a Beach Flannel for a lightweight layered look.
AirFlex+ Denim Shorts
We can't talk about shorts without mentioning denim. 5.5" AirFlex+ denim shorts are as versatile and flexible as your favorite pair of AE jeans, but light enough to stay comfy all summer long. Choose a distressed pair for a rugged, lived-in look that pairs great with a t-shirt or a vintage-wash polo shirt.
Swim Shorts
The wading is over – swim season has arrived (see what we did there?). Our 5 inch or 5.5 inch swim trunks are made with durable, quick-drying fabric and a lightweight compression lining for extra comfort.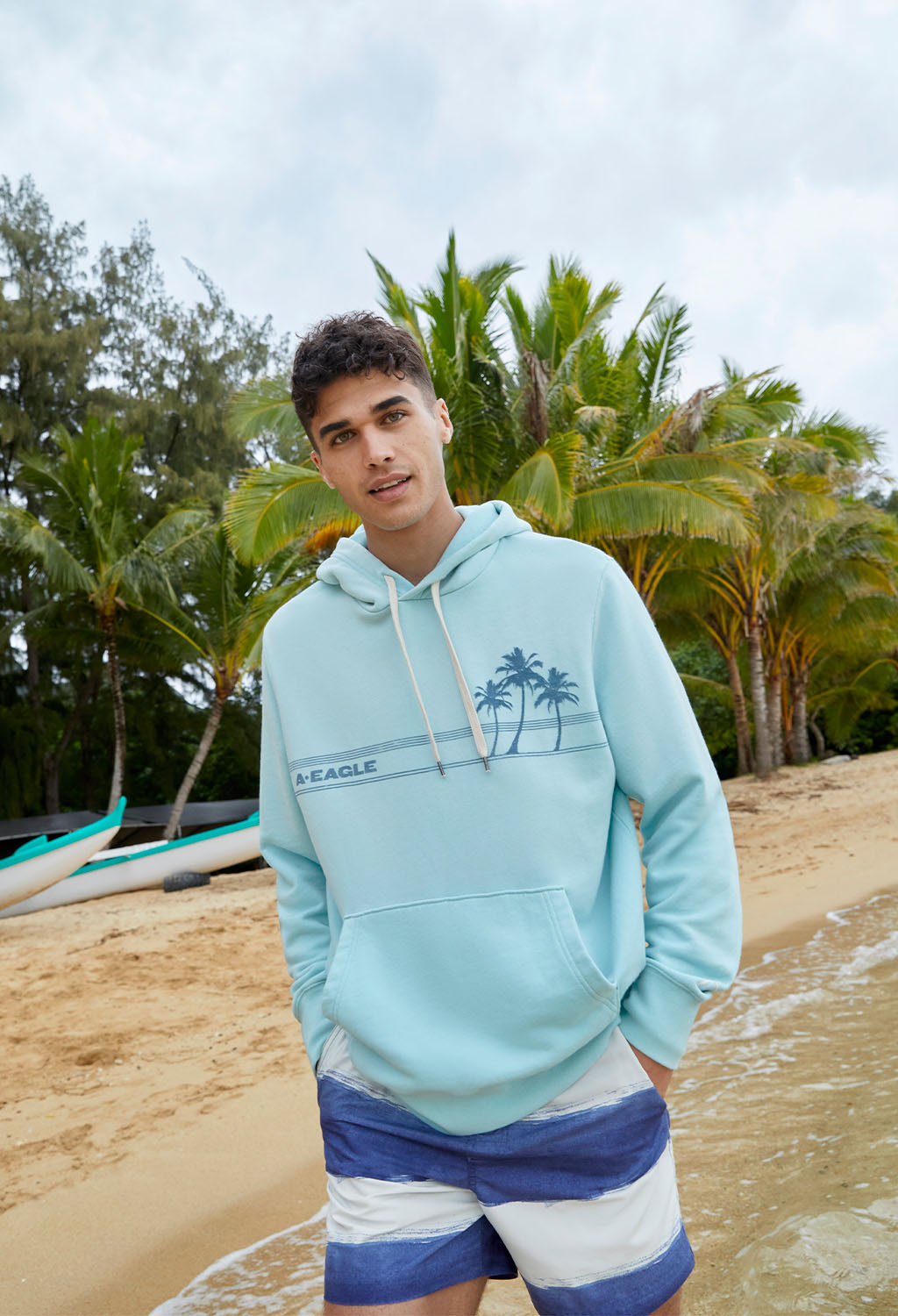 Not only do these shorts look amazing at the beach, but they're also perfect for summer adventures on dry land. After your swim sesh, throw on a Bonfire Fleece Hoodie and you're ready to go!
Show us your favorite men's shorter shorts outfits by tagging @americaneagle #AEJeans for a chance to be featured on our Instagram, Twitter, ae.com, and more!