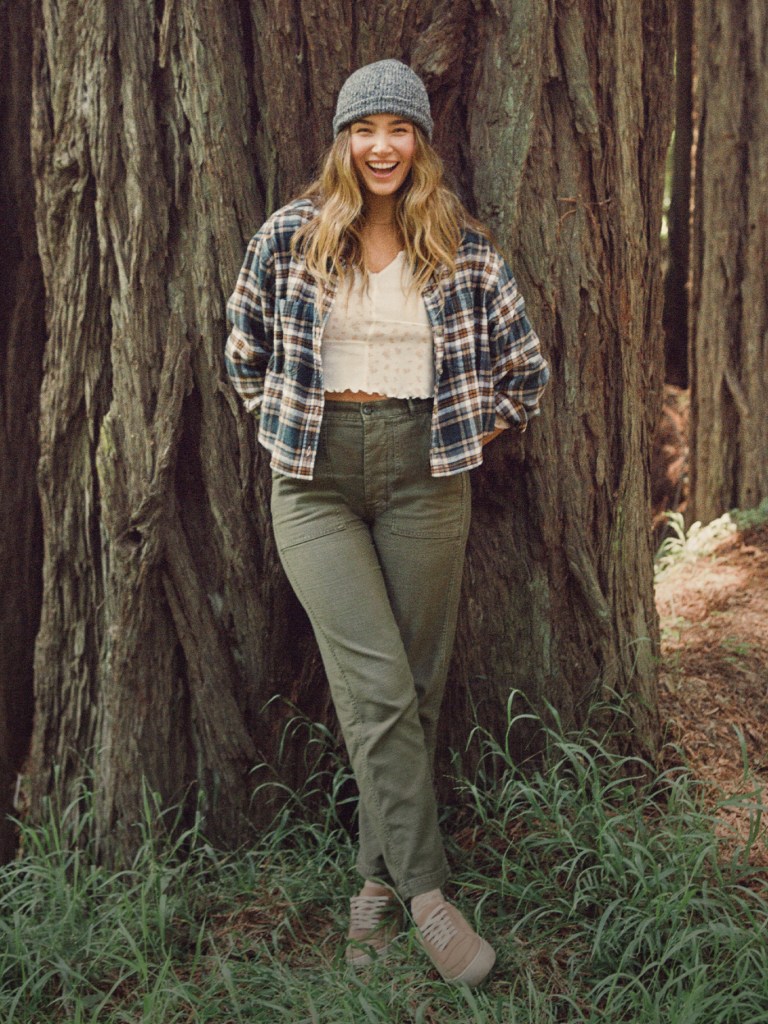 Autumn has OFFICIALLY arrived, which means beanie season is here. Make every fall outfit better with the essential beanie hat, made for bonfires, hikes, and – ohhh yes – apple cider donuts. Read on to find out how you can level up your look with these must-have fall and winter hats from AE.
What Are Beanies?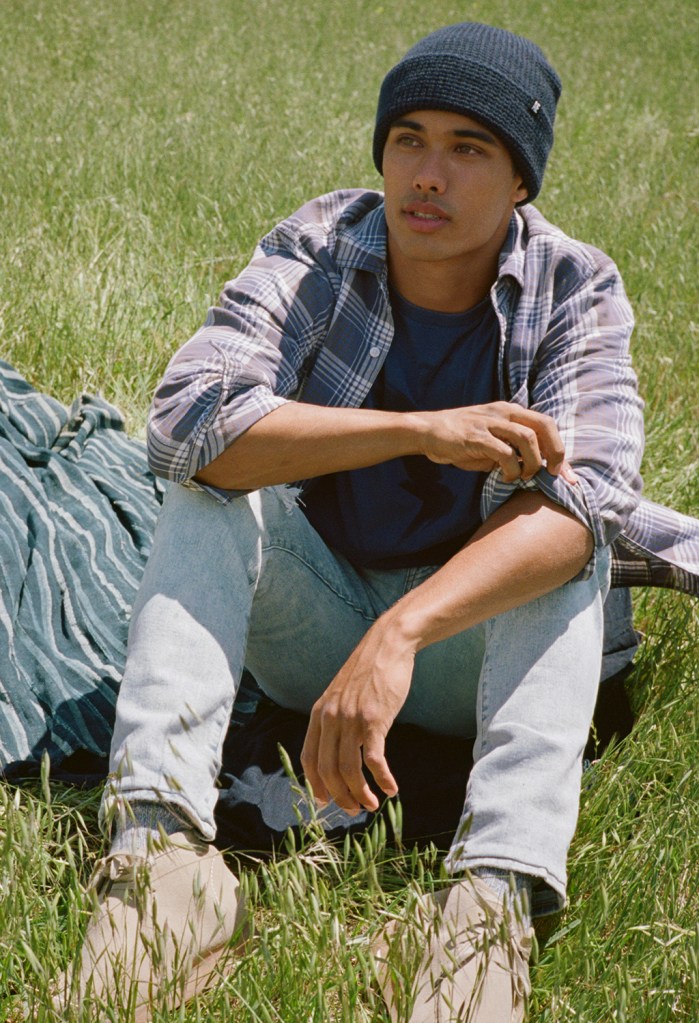 First things first, you need to know what a beanie is. Also known as a beanie cap, knitted hat, or even toque, these hats are all about warmth and comfort where it counts – up top! Beanies are usually made with a knitted fabric for a soft handfeel, and sometimes have brims, workwear deets, and big cuffs for a versatile look to go with your #OOTD.
Basically, these hats are made for leaf-peeping hikes, pumpkin picking, and every IRL fall outing you can think of.
Fall Outfits with Beanies
When temps dip and that autumn wind picks up, reach for a tried-and-true beanie to round out your everyday look. The #1 thing to remember about beanies is that they're super adaptable and go with everything from Cozy Cabin Flannels to comfy fleece sweatshirts and fuzzy Sherpa hoodies.
Beanie Outfits for Guys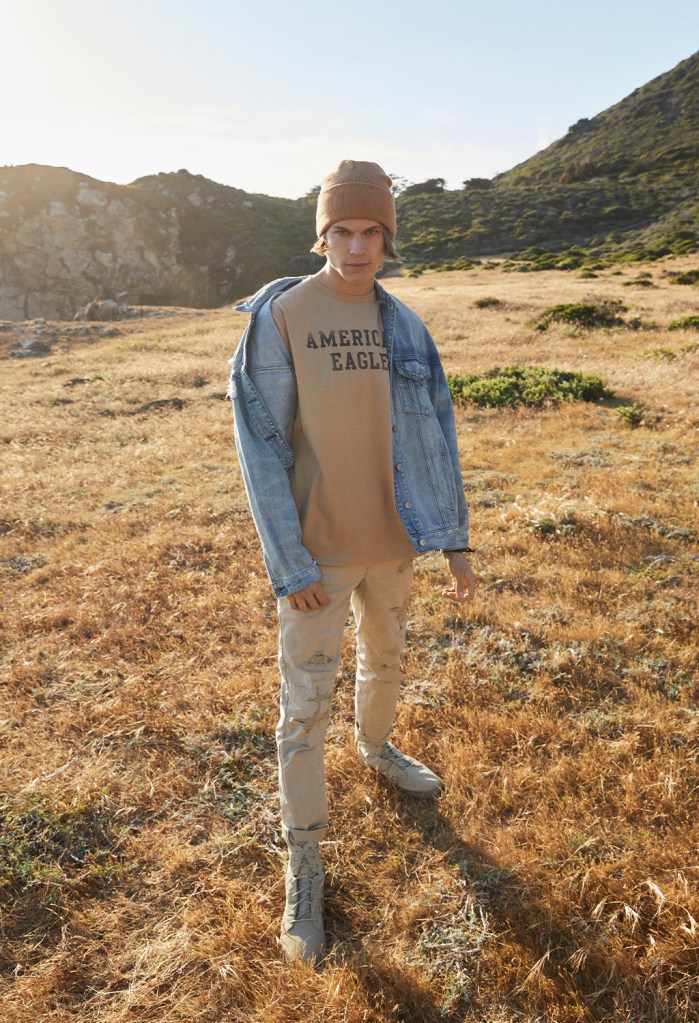 Go for a casual look this season with a beanie that adds another level of cool comfort. Create an easy beanie outfit by wearing ripped jeans, a zip-up hoodie, and workwear beanie, or try a layered outfit with a denim jacket, sweatshirt, and beanie featuring an AE logo patch front and center.
Get outside and go in matching joggers and hoodies, and add a beanie to stay warm 'n comfy on your next hike or camping trip.
Outfits with Beanies for Girls
Whether you're planning a pumpkin patch adventure, coffee shop study sesh, or apple-picking date, a beanie will round out your fall-ready outfit. There's nothing better than wearing your favorite jeans with a flannel shirt and beanie for a cozy, on-trend style, or go for comfy-vibes-only with an oversized sweatshirt, joggers, and a knitted beanie in a bold fall color.
Other Must-Haves: Bucket Hats & Baseball Caps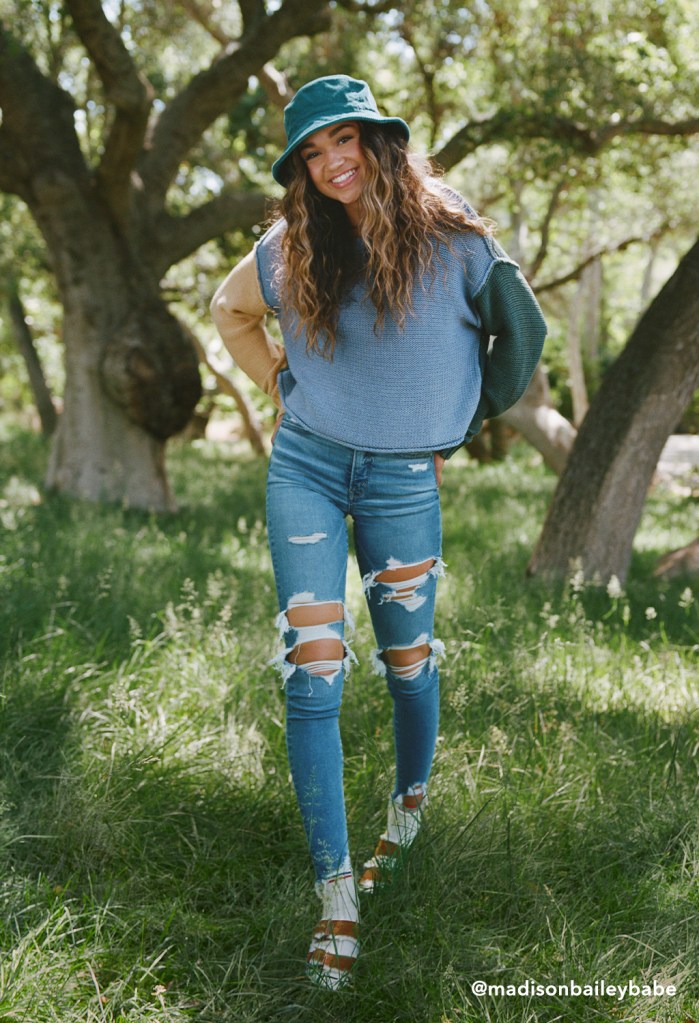 Keep up your relaxed, laid-back style with other fall and winter hats like bucket hats and baseball caps. Bucket hats look good with layers like sweaters and jackets, and baseball caps add an athletic spin to any look.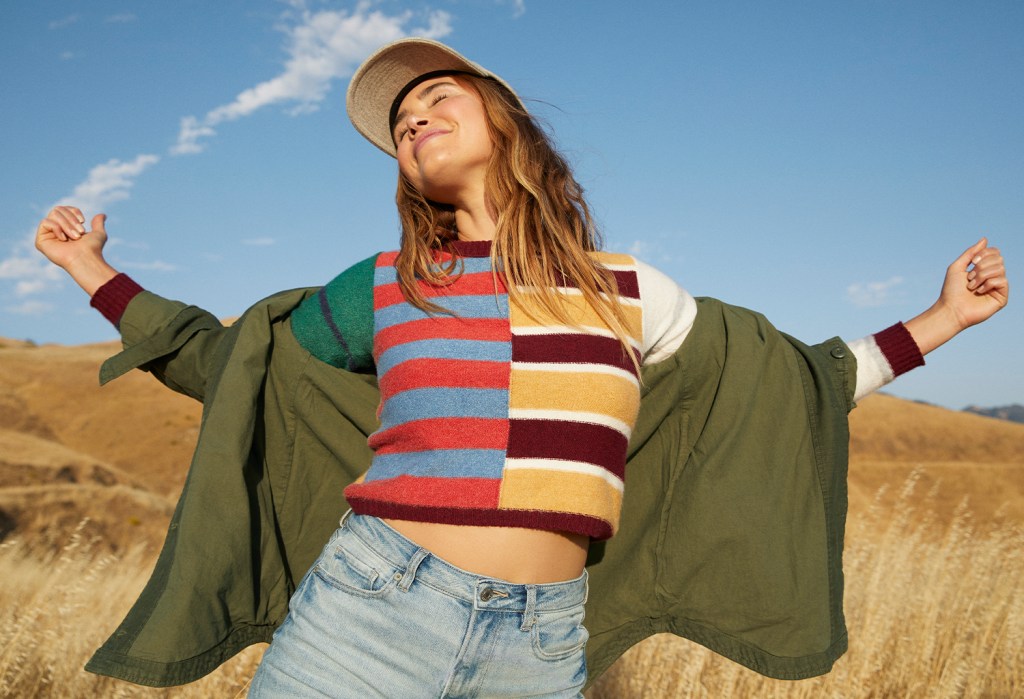 SHOP MEN'S HATS | SHOP WOMEN'S HATS
Beanies are essential this time of year, and they're the best gift for everyone on your list, too! Show us how you're wearing or gifting beanies this season by tagging @americaneagle #AEJeans for a chance to be featured on our Instagram, Twitter, ae.com, and more!