Behind the Seams:
Graphic Tees
Have you ever fallen in love with a graphic tee and wondered how it came to be, or who's brilliant mind it originated from? Us, too! That's why we sat down with AE designers Britt Psurny and Natalie Palter to learn more about the process behind how they create our women's graphic tees, and the inspiration for the new holiday collection!

Q: What's one thing you want people to know about AE graphic tees?
A: Many of them are actually hand-drawn! We use all kinds of media (pens, ink, colored pencils, watercolors, etc.) to get the desired effect. In an increasingly digital world, we love putting pen on paper and letting our creativity flow.
Q: Walk us through your design process.
A: Using seasonal concepts as a starting point, we search for inspiration and come up with themes and ideas that tie each collection together. We use those to generate new artwork styles or techniques, and then sit down to hand-draw or paint whatever it is that fits into our concept.
From there, we scan the drawings, clean them up/tweak/recolor in Photoshop, then mock up the design on the actual tees. Seeing everything together on a page helps us evaluate what we need to update or change and determine whether we are missing anything to make the graphics package feel complete.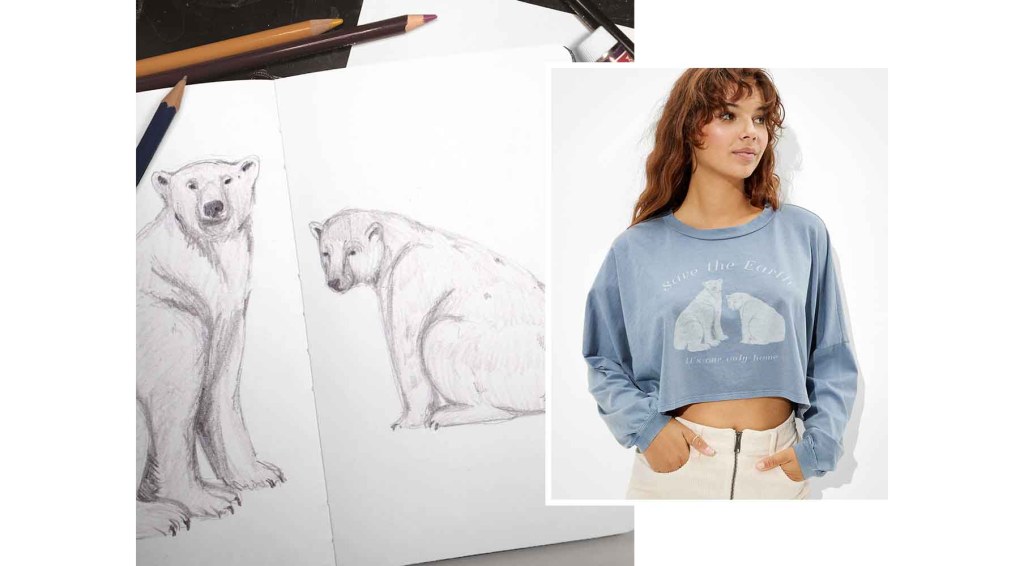 Q: How has COVID-19 changed your design process?
A: In pre-COVID times, we would head out to vintage stores or the Rose Bowl Flea Market to dig through vintage pieces that can spark new ideas. Now, we rely a lot on vintage shopping online to find new inspiration.
Q: What's the inspiration behind our holiday graphics collection?
A: We wanted holiday to feel super festive and cozy, using techniques like foil and glitter!
We always try to make the graphics feel vintage, classic, and lived-in – like your favorite tee you've worn and washed a million times, or a super-cool, beloved hand-me-down from a parent when they were younger. We try to stay true to the brand and keep all of our graphics stylistically consistent.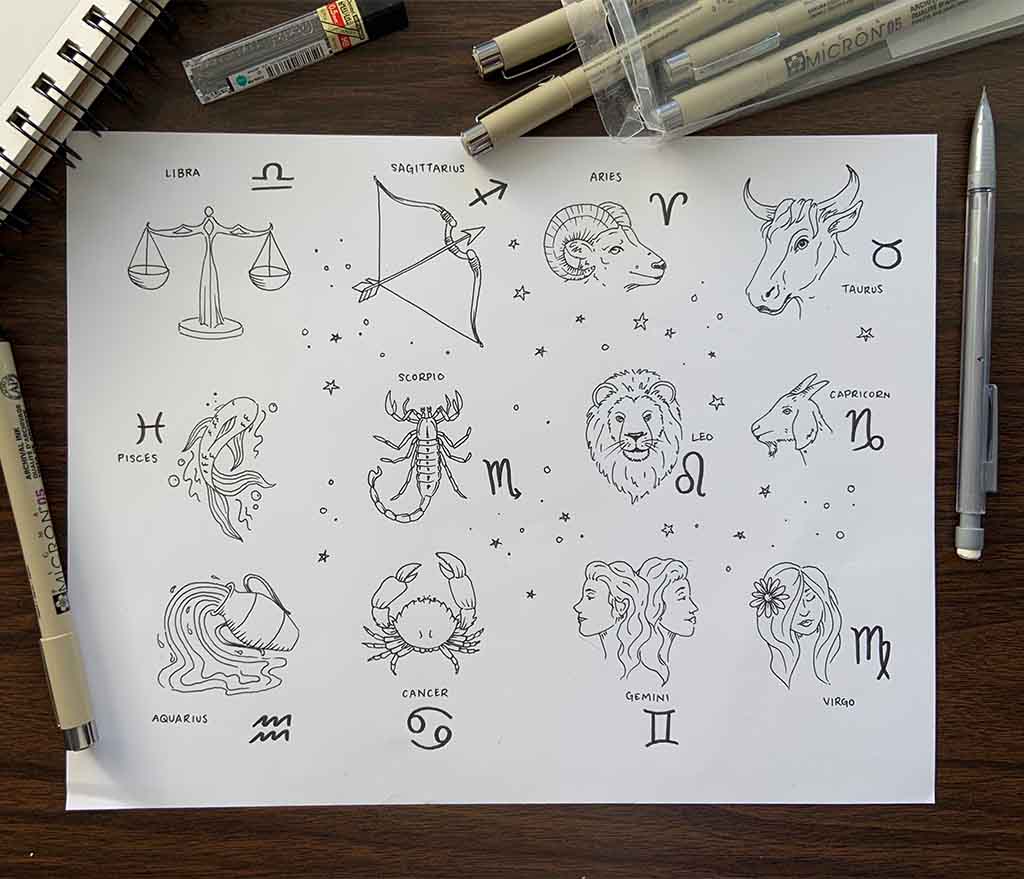 Q: How do you want people to feel when wearing the graphics you create?
A: Like the best version of themselves. We want our customer to feel like they can be whoever they want to be in our clothes – and we might be a little biased, but we think a graphic tee is the best form of self-expression.
Q: What are your personal favorites from the new collection?
Britt: Probably the florals and botanicals because they're so fun to create and I love the vintage botanical charts they're inspired by.
Natalie: The Zodiac tee. It took a long time to get each zodiac symbol just right, and I'm very happy with the way it turned out.