THE SUMMER TREND REPORT
Who better to explore this season's key trends than Crystal Edge (@crystal_ized), AE's Director of Styling? She's here to help you figure out what's having a moment and basically begging to be added to your closet this summer.

Read on for Crystal's top three summer trends!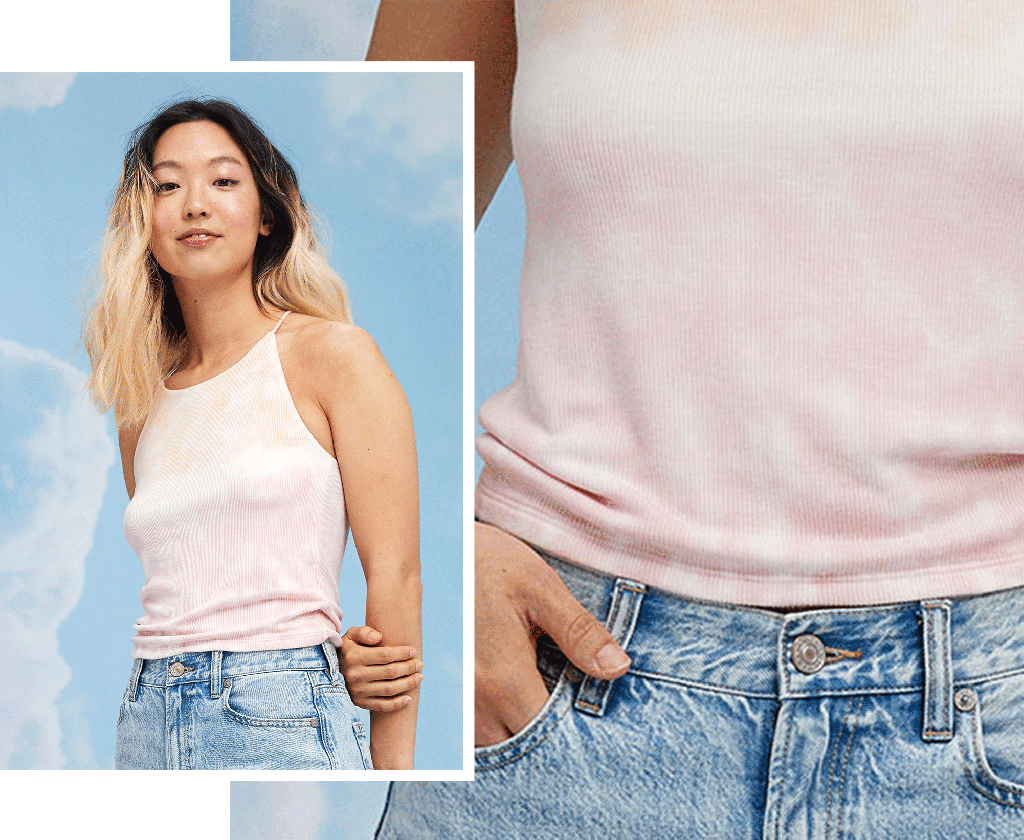 Tie-Dye
"The tie-dye trend is still going strong and will continue through summer and fall. Everyone needs a splash of tie-dye in their wardrobe, whether it be socks, a bandana, face masks, t-shirts, hoodies, or shorts. Anything tie-dye goes!
The great thing about this trend is that there are so many different options. So if you're not into a bright tie-dye, there are pastels, muted colors, subtle pops of tie dye – you just have to find what you like best. You can also make your own by purchasing a tie-dye kit. It's the perfect way to DIY some old tees, socks, or other pieces of clothing that might need a little love.
I believe this trend is still here because through all the heavy stuff happening in our world today, it's important to gravitate to things that make us smile. Color makes people happy. This trend is fun to wear and lifts the spirits a bit when you're wearing it. "
Face Masks
"Believe is or not, face masks are now part of our daily lives and wardrobes. There are so many amazing masks out there! I find that I am now choosing a mask based on my wardrobe so it becomes part of my daily outfit routine. We're all wearing masks to protect ourselves and others, so why not make the best out of it? Treat your mask like it's another accessory – the most important accessory you will wear."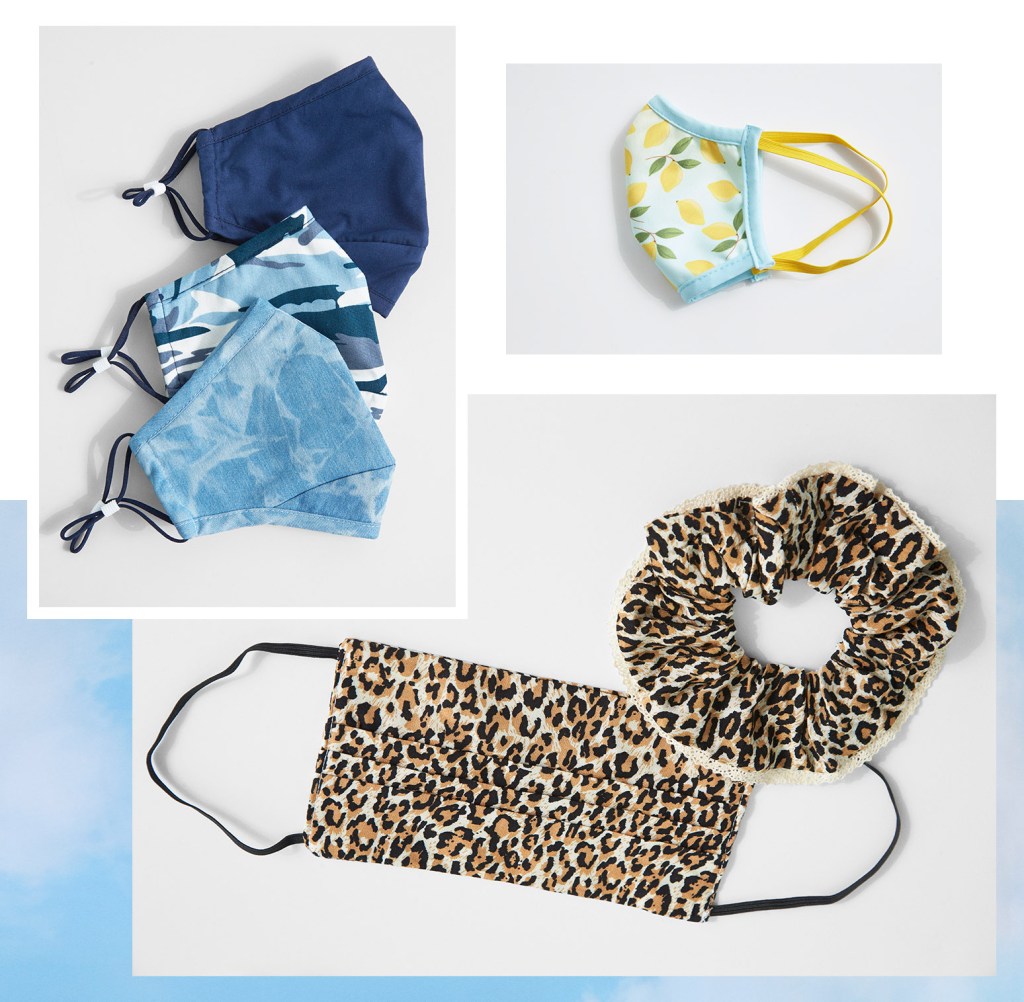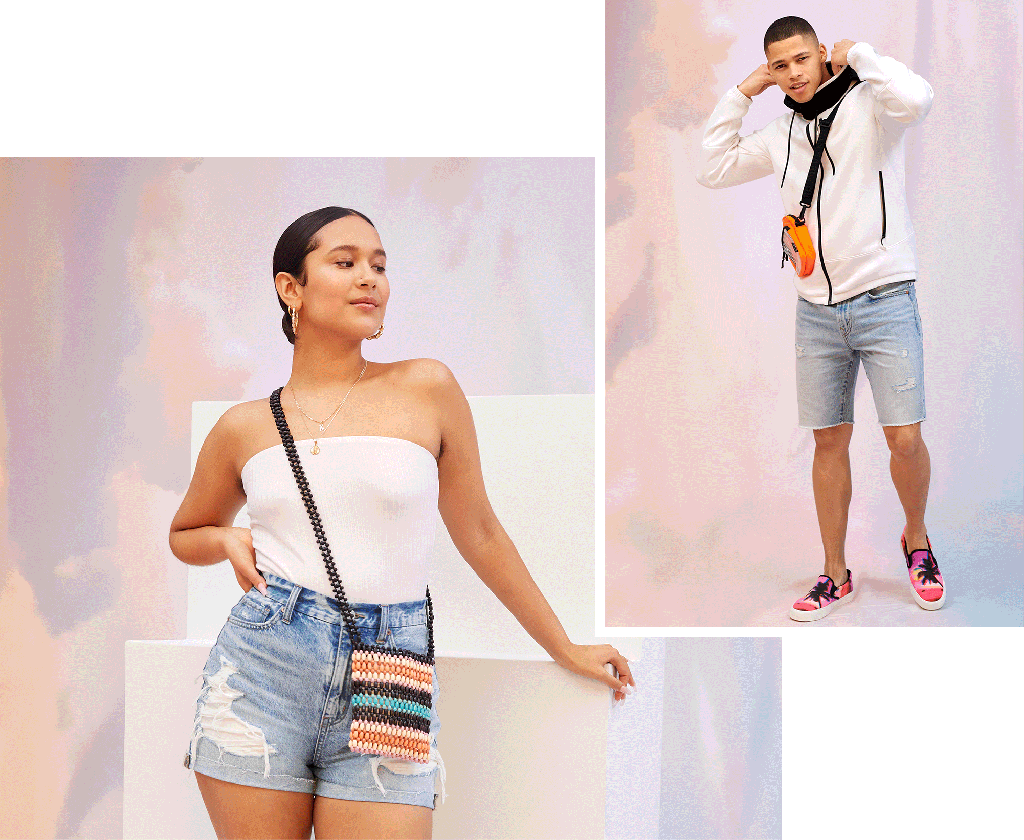 Jean Shorts
"Everyone needs a good pair of jean shorts, and AE's got tons of options for him and her. They are comfortable and classic and go with literally anything. You can dress them up or lounge in them. You can wear them baggy or fitted. You can even DIY a pair out of some old jeans you no longer wear, or turn your current favorite pair of jeans into your new favorite pair of jean shorts.
Personally, I find that you should always have at least two or three jean shorts in your closet because they all fit a little differently. Sometimes I pair mine with a feminine top while other days I pair them with a baggy vintage tee. If I am styling a male model, I pair his jean shorts back to a tee, a button-up, or a hoodie, and for summer, a sneaker or sporty sandal."