BEHIND THE SCENES OF THE SUMMER CAMPAIGN
Just a few short months ago, we traveled to Marfa, TX with some of the #AExME fam to shoot the Summer 2020 campaign. At the time, the things we love about summer — adventuring with friends, exploring new places — were just over the horizon. Obviously, things have changed quite a bit since then, but we continue to be inspired by the uninhibited freedom, excitement, and joy of the campaign, and hope you are, too.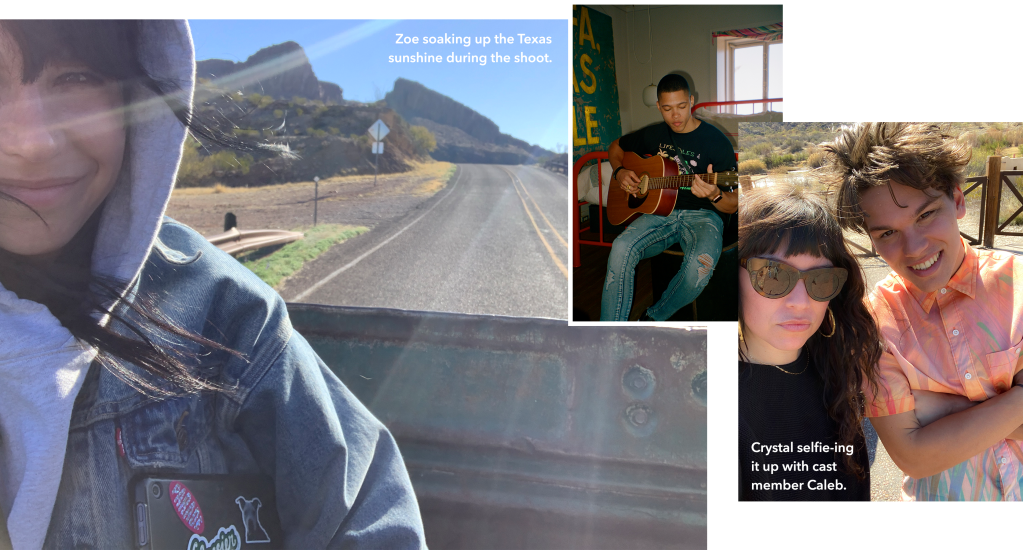 We wanted to give you a behind-the-scenes glimpse into how this campaign came together, so we asked AE Brand Styling Director Crystal Edge (@crystal_ized) and Senior Art Director Zoe Weber (@zoetaraweber) a few questions about the shoot. Check it out below!
Q: Why Marfa, TX?
Zoe: "We all felt like Marfa was an iconic 'roadtrip' spot that had a lot of the beautiful landscapes we were looking for. We also wanted to drive around, and Marfa is the home of loooong winding roads and beautiful horizons."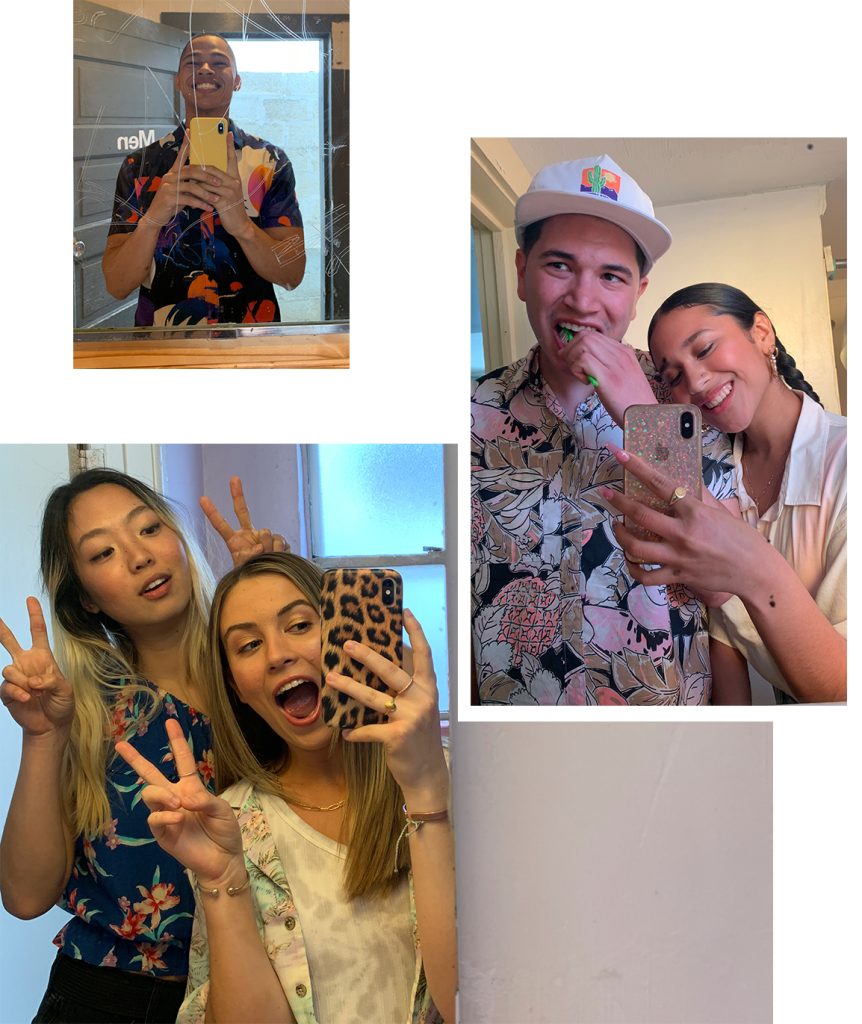 What was the inspiration for styling the summer shoot?
Crystal: "The concept was 'tropical prints,' so to make the concept feel more AE, more relatable to our customer, I injected lots of texture and a mix of prints. Sometimes tropical can read too kitschy, too touristy. Around the time of the shoot, the series "High Fidelity" came out on Netflix. Zoe Kravitz was definitely my muse for styling this summer campaign. I love her character's subtle hints of femme mixed with skater boy vibes. That juxtaposition of skater tomgirl styled on feminine girls feels so cool to me. "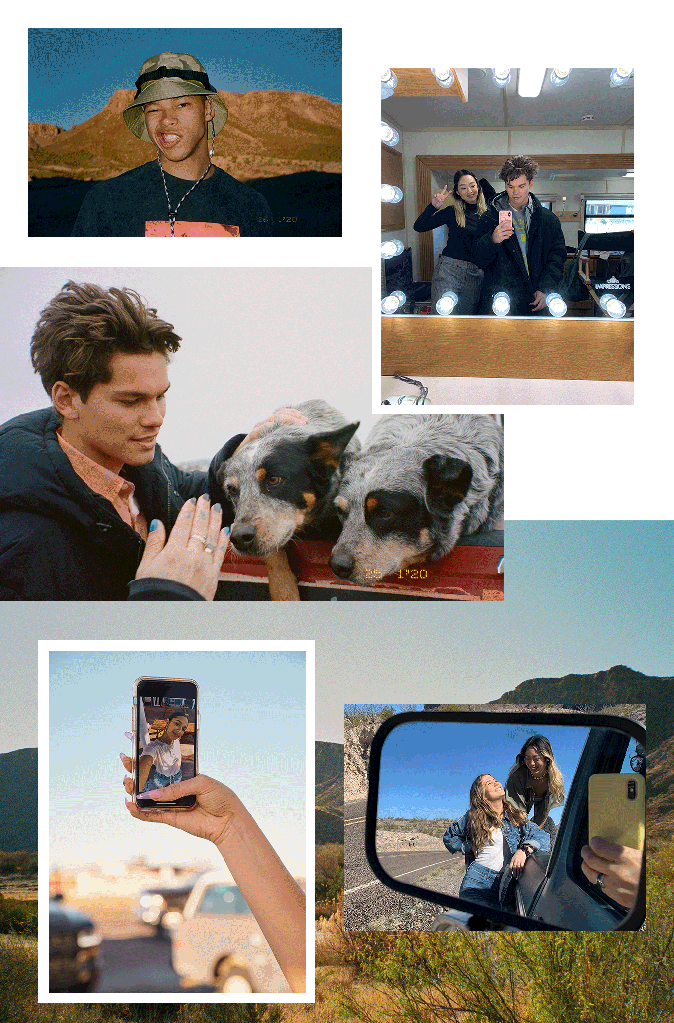 Q: What were you looking for when casting the shoot?
Zoe: "We cast real people from Instagram! Usually we pick a location we want to cast people from and go from there. This time it was L.A., so we took to Instagram to find people who inspired us. We are always looking for diverse and passionate people who are creating or making change within their community, and feel passionately about representing all people. For summer we specifically wanted to bring some real couples on the road trip, and found Sara + Joseph, and Caleb + Lindsey!"
Q: Fun fact about the shoot that might be surprising to learn?
Zoe: "The cast members shoot a lot of the campaign themselves! Each of them gets an iPhone (that they have to give back at the end!
) and we also share film cameras with them. Caleb + Lindsey are both photographers so Caleb shot a lot of behind the scenes content! The selfies that you see are also really shot by the cast members, which we try to do every season! All our campaigns are seen as a true collaboration."
Q: 3 words to describe the campaign styles?
Crystal: "Relatable, effortlessly cool, and comfortable."
Q: Do you have favorite looks from the shoot?
Crystal: "My fave women's look was Eunice in the oversized tie-dye fleece paired back to the '90s Boyfriend short. She has such a unique personal style already! She is so beautiful and somewhat of a tomboy but still very feminine. She made that look even cooler. My fave men's look was Caleb in the purple AE graphic tee paired back to the destroyed skinny jeans and camo bucket hat (that look is featured in the #AExME video). I love this look on him because it felt effortless. The colors were cool and he wore the look so well. He told me how much he liked it, and that always makes a stylist feel great."
Q: How did you tie in the cast's personal style for their looks?
Crystal: "I really took the time to do research on them. Mostly just looked at their Instagram accounts to see their personal style and how they wore specific items. Did they have a favorite piece of clothing or jewelry that was in a lot of their photos? Were they a risk-taker or a minimalist, were they sporty or incorporating vintage clothing? Once I was able to make notes of each cast member's personal style, that made it easier and more exciting to build out the looks. I asked that they bring some of their personal items on the shoot to wear. Sara loves her chunky gold jewelry, so she brought her special little bag of accessories that really played a huge part in giving her looks a personal twist. Caleb at the time had a favorite pair of bright red/orange sunglasses that we used throughout the campaign for a lot of his looks. So, it is more than just having them in mind while building out the looks, it's actually using their personal items to enhance the look and feel."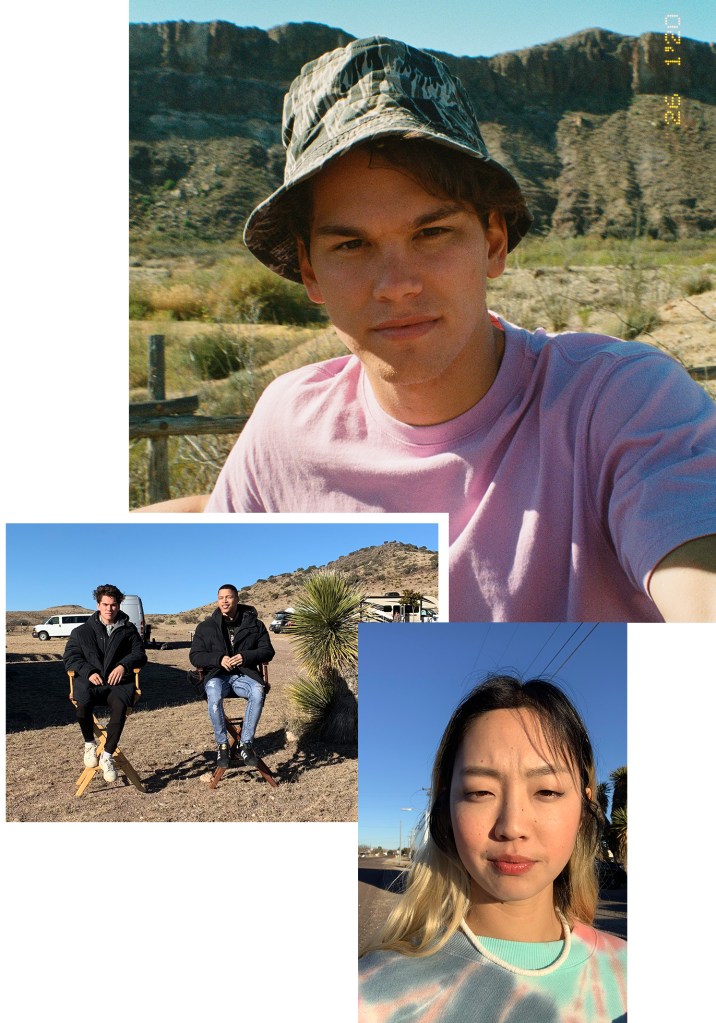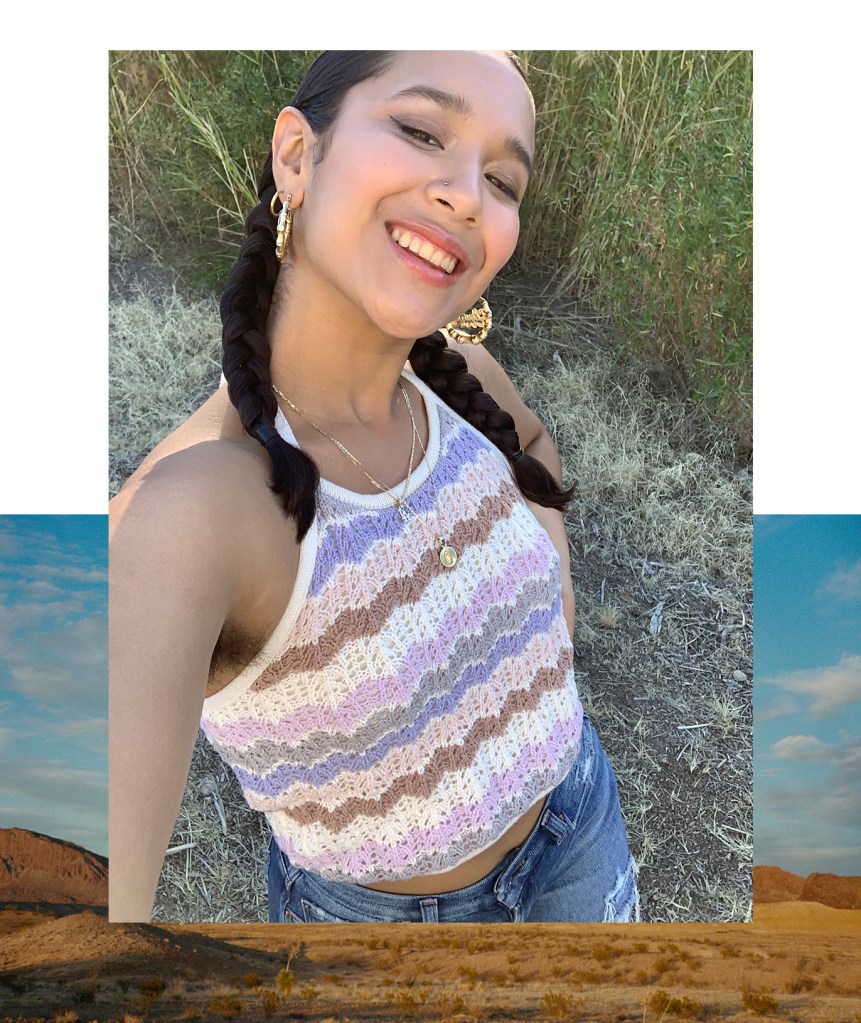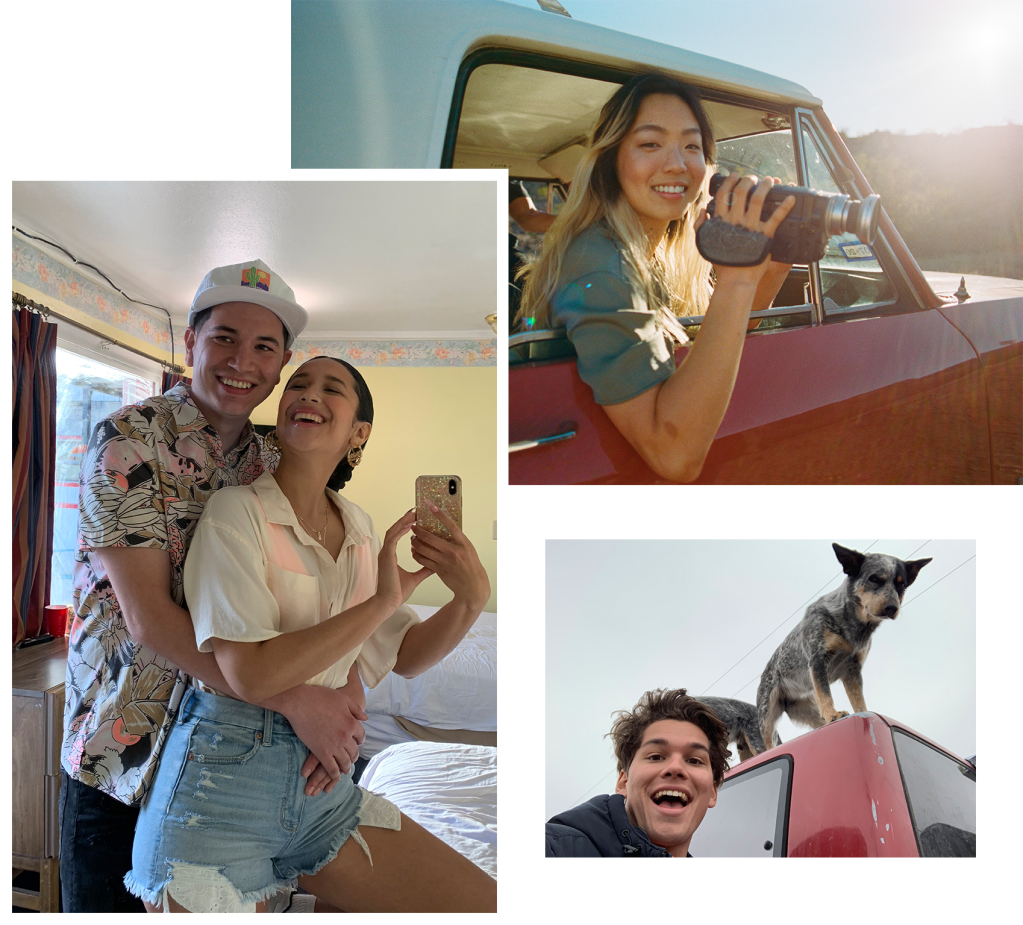 Q: Fave memory from the shoot?
Crystal: "There are so many great moments it's hard to pin point to just one. TBH, each time I was styling one-on-one with the cast members we got to know each other more and more. When I am styling, I want to know how they feel in the clothing, how they think they should wear an item. I'm asking questions like, "Would you cuff your jeans if you were styling yourself?" "Would you tuck in your shirt?" And, "How do you feel?" It is important to me to build a relationship with them so we vibe off one another and they know I am here to make them look and feel their best. So, my favorite memories were all those little special one-on-one moments."