When it comes to celebrating New Year's Eve, there are two verrrry different schools of thought: go all out or just stay in. Honestly, we're here for both. Whether you're putting together a glam look for a major night out or cozying up to snuggle on the couch, you should spend the last night of 2019 wearing something that makes you feel amazing. Here's a little inspo to either get you in the party spirit or dialed into chill mode.
Go All Out
Look 1: When it comes to festive feels, velvet crushes the game. This wrap-style mini is party perfection with a super-soft cropped sweater and booties. A few animal print accessories pull it all together.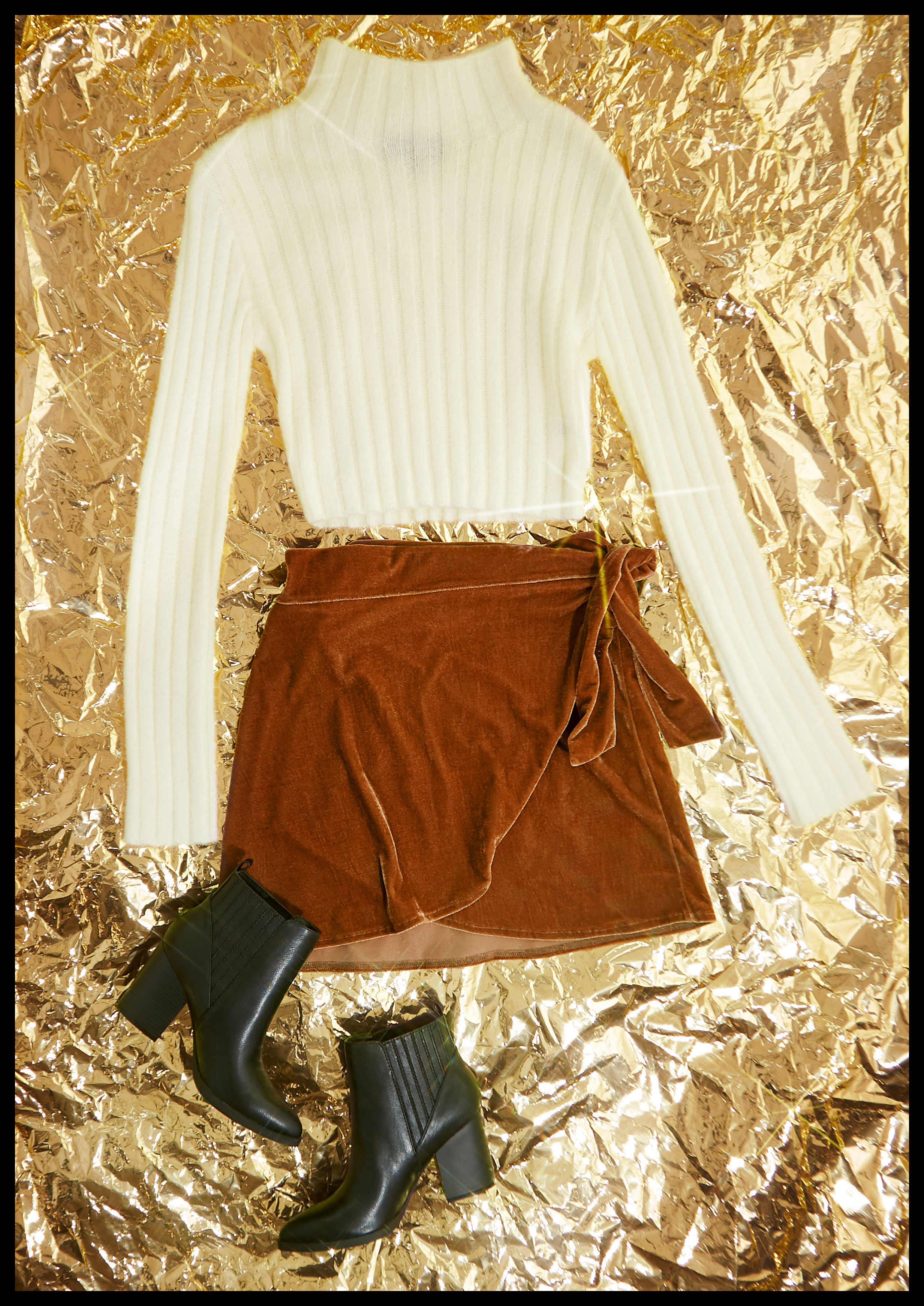 Look 2: NYE is the perfect occasion for a little bit of drama. This pleated-midi skirt makes a statement on its own, but paired with sherpa and a little shine, it's a real show-stopper.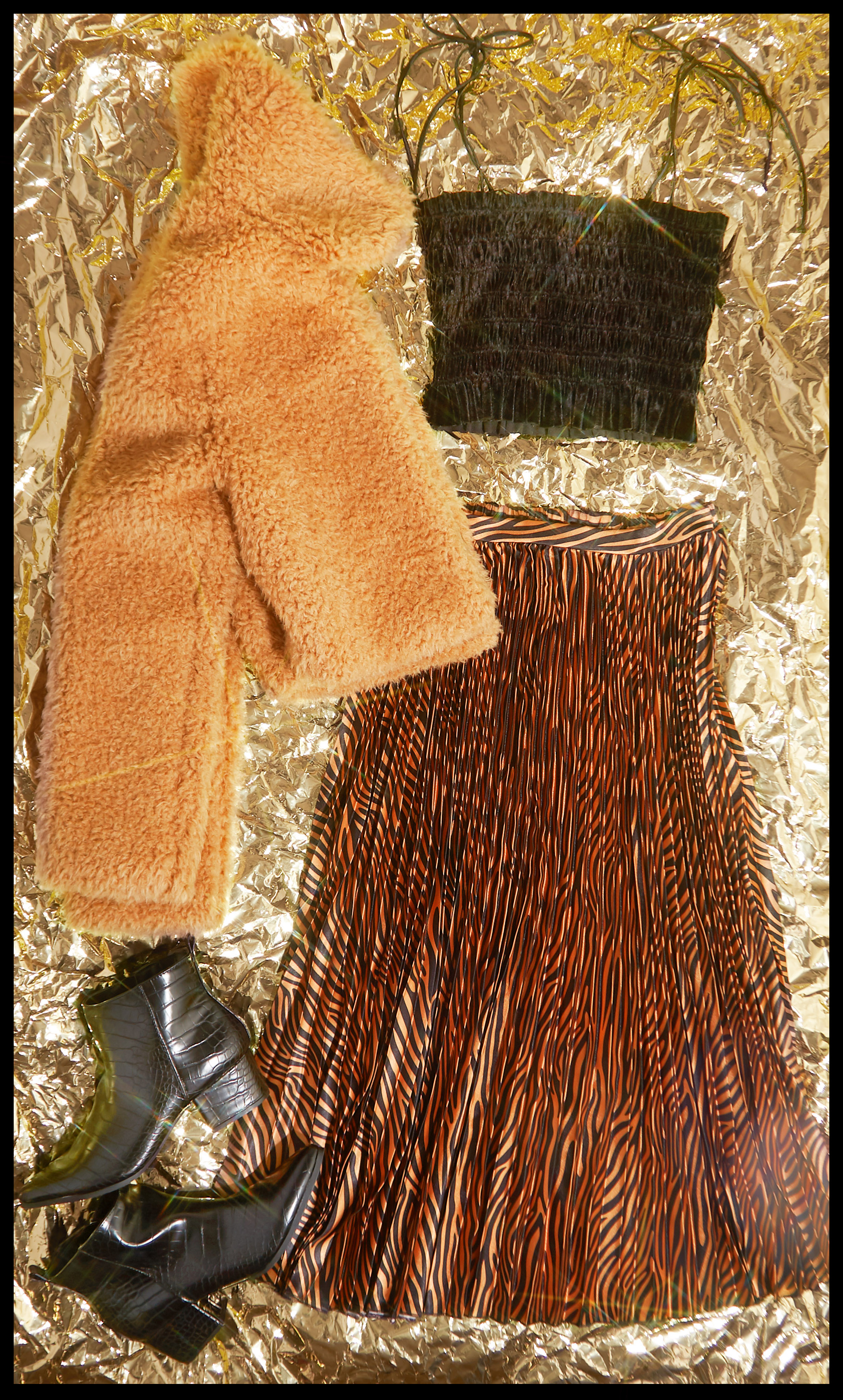 Just Stay In
Look 1: Just because you're staying in, doesn't mean you can't go all out on your look. Sweatpants are a must, but this sherpa hoodie takes the cozy factor WAY up. Fuzzy slides and a colorful beanie keep with the theme while adding a major pop of personality.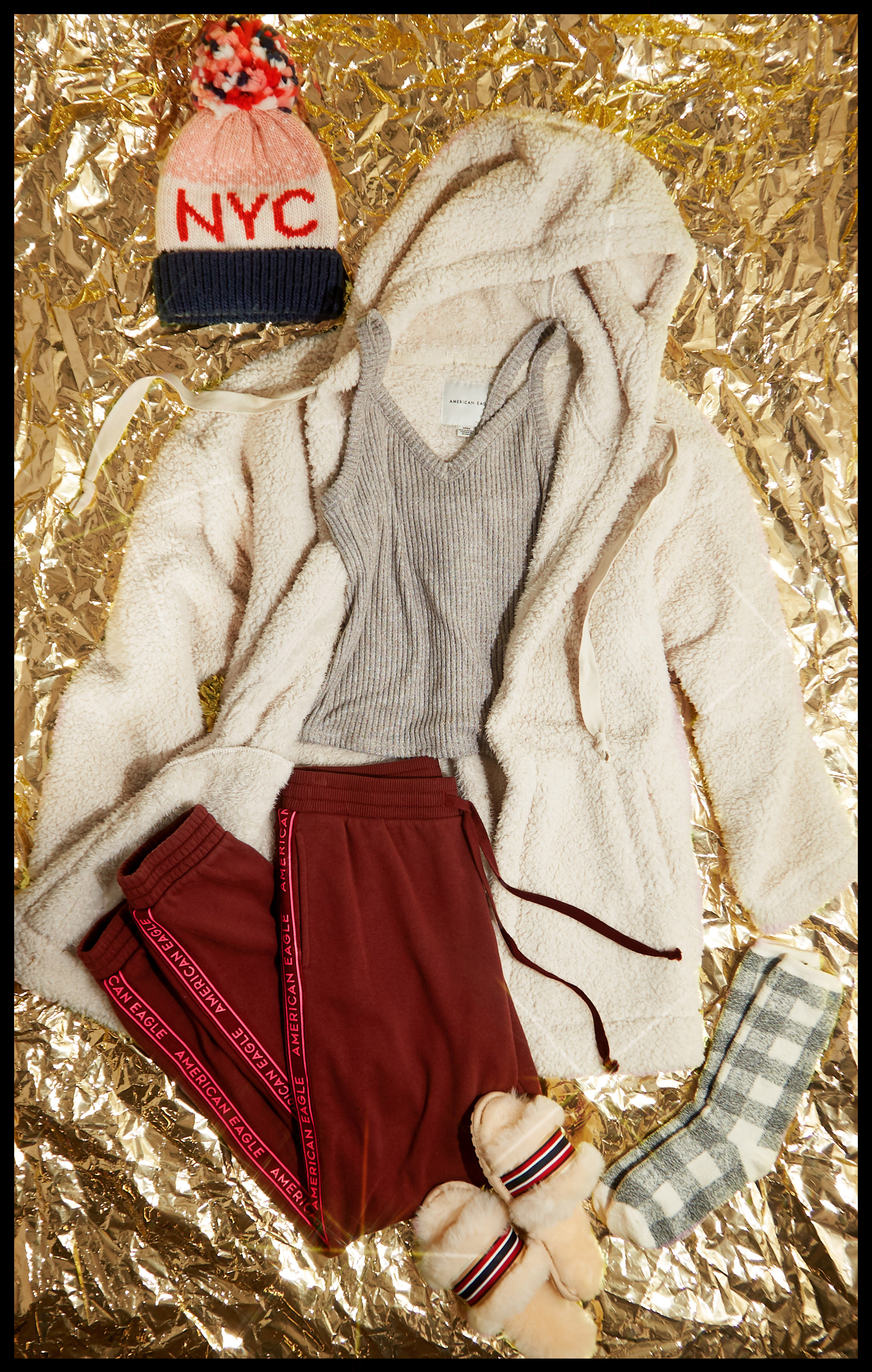 Look 2: For a low-key hang with your friends, your everyday jeans and hoodie look can't miss. Soft textures make everything cozier, and a cute scrunchie will come in handy on your wrist or in your hair.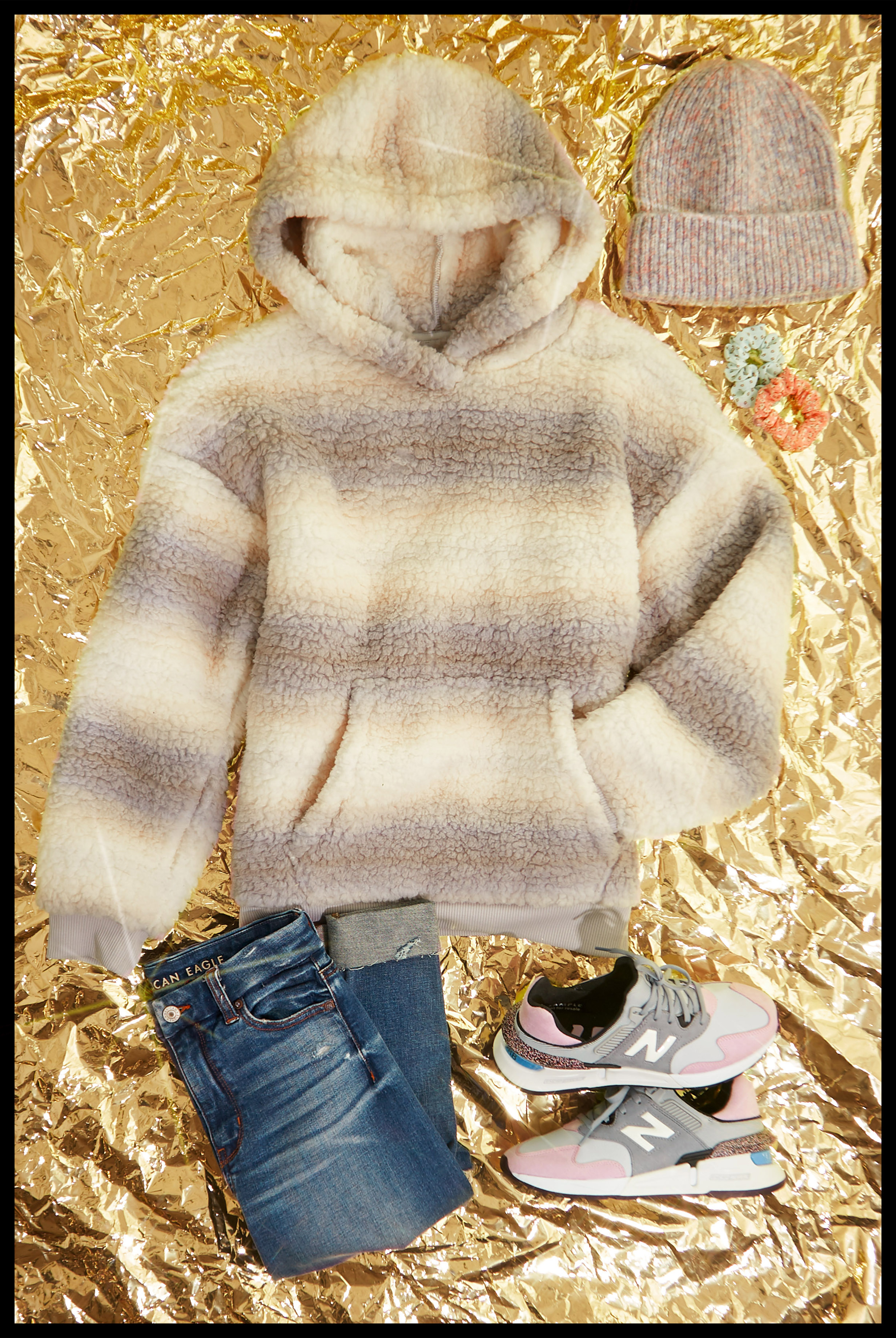 No Plans Yet?
Since the holidays (and the weather!) can be unpredictable, you might want to keep your options open and be ready for both scenarios. In that case, here are two key tips to help you prepare your closet for anything from a solo movie marathon to a crowded dance floor:
You can't go wrong with sherpa (no matter where you're actually going). Not only does it look as good as it feels, it is THE trend this season.
Accessories are everything. Easily dress up your go-to jeans with something sparkly or a splash of animal print. If you end up leaving the party early, some fluffy pool slides and a classic beanie will tone down your glam without sacrificing any style points.
---
Show us your NYE outfit by tagging us on Instagram & Twitter with #AExME or #AEJeans @americaneagle and you could be featured on our site, social media, or blog!