It's time to talk about the White Elephant in the room. Whether you call it a Yankee Swap, Thieving Elves, or another merry moniker, you're probably participating in some riff on this classic holiday gift exchange this year.
A White Elephant gift exchange requires everyone participating (friends, teammates, coworkers, etc.) to contribute an anonymously-wrapped, universally-appealing gift to the party. Everyone draws a number and then chooses a gift at their turn, with later giftees having the option to steal items that have already been unwrapped. Rules vary, but the result is almost always a mildly rowdy, hilariously competitive exchange that ends in someone loudly boasting over nabbing the best gift.
Whether you're playing with your coworkers, cousins, or even best friends, it's always a struggle to settle on a gift that'll spark some spirited swapping from everyone involved. This year, we put together a few guaranteed crowd-pleasers to make sure you win that White Elephant, one way or another.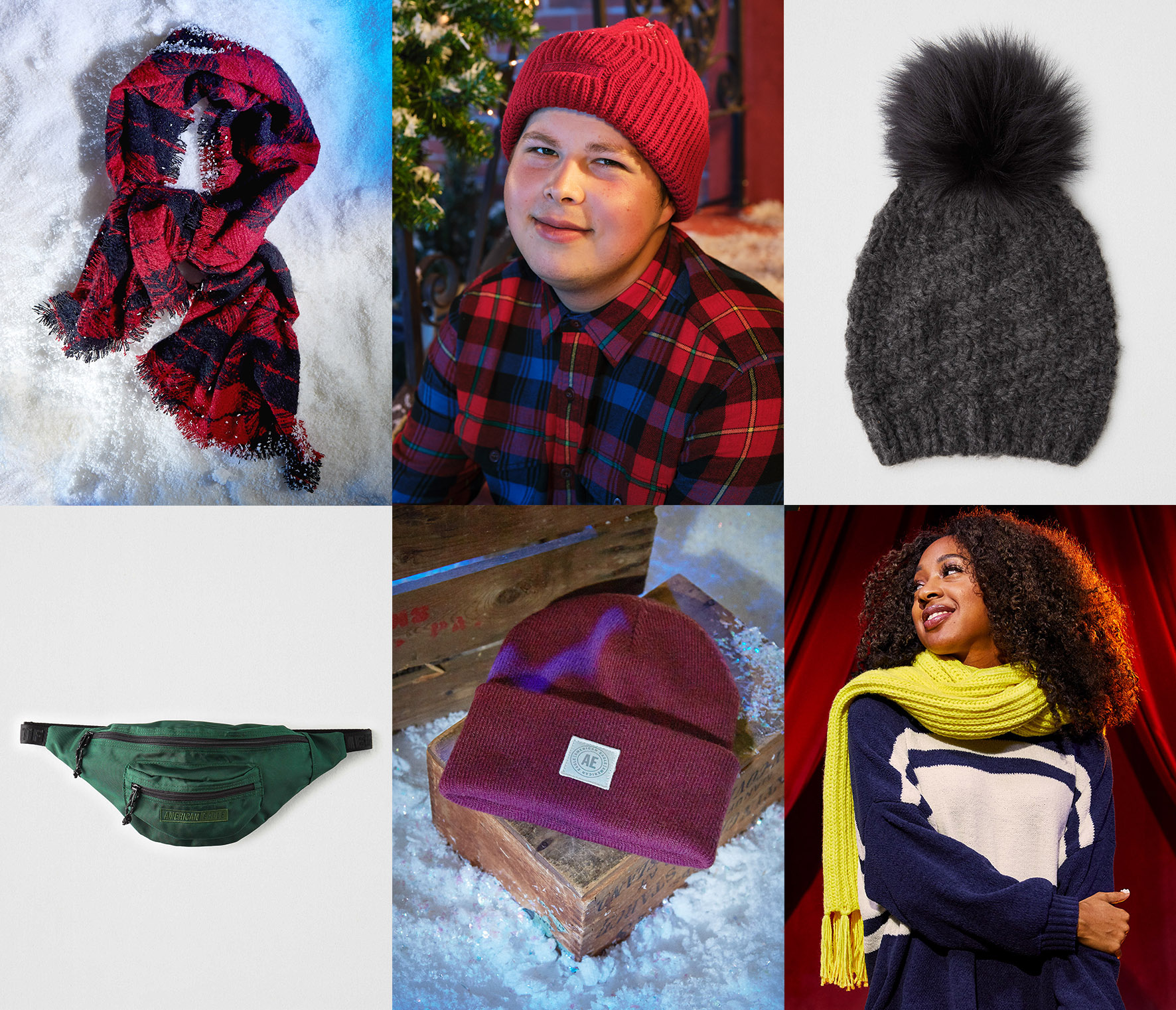 Go for practical.
Whether you're gifting for the guys or your best girls, everyone can always use an extra hat or scarf – luxe faux fur details, cozy textures, and chunky knits all up the wow factor. For something a little more unexpected but just as useful, pick up a water bottle they'll use daily and fill it with candy, or slip a fun surprise (like, say, a $5 AE gift card) in the front of a fanny pack that'll make them giggle at first… then become something they'll never leave home without.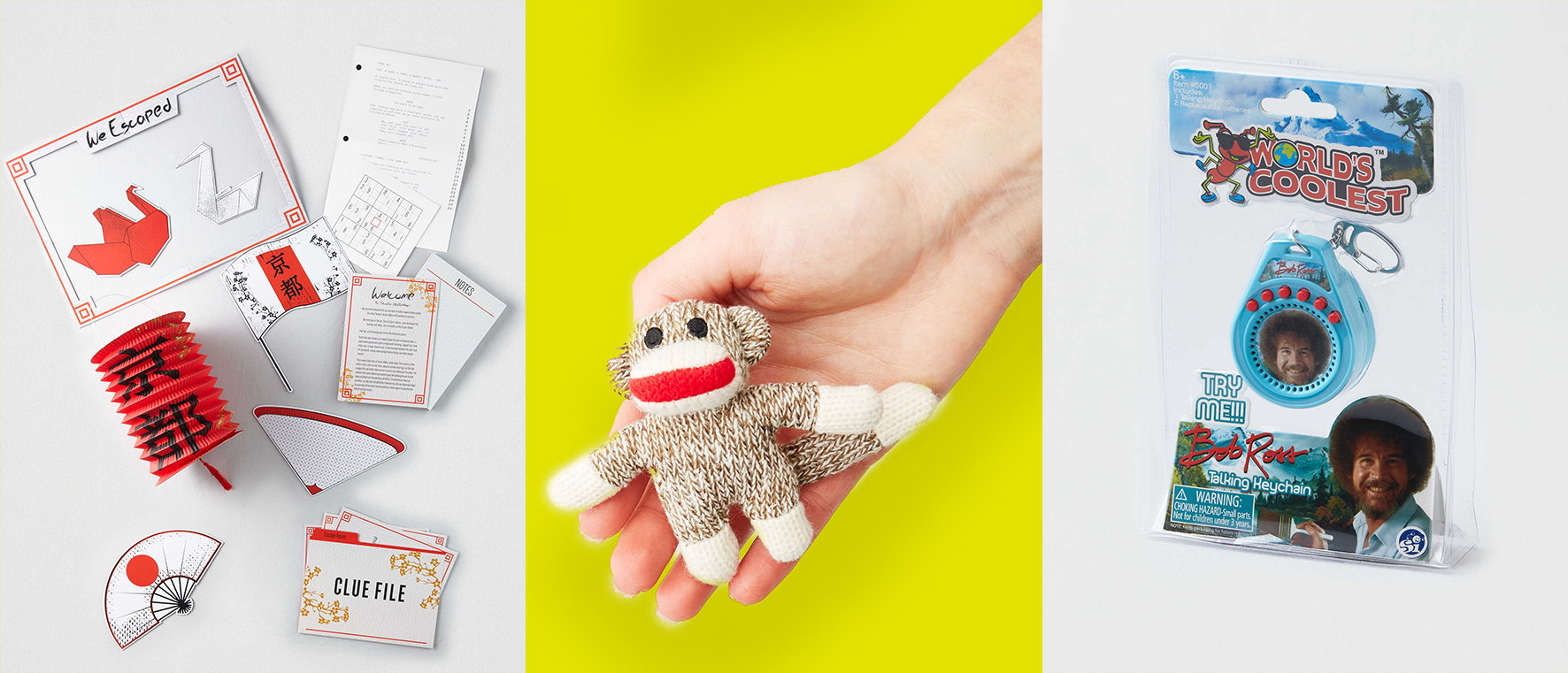 Keep it light.
Gift-giving can be serious business, with a lot of pressure to get it right. Sometimes it's nice to just wrap up something FUN. Our gift guide is filled with toys, tech, and pop culture icons guaranteed to spark a heated swap. Grab a board game everyone can play together, a cheeky holiday-themed self-care kit, or a conversation-starting gadget. After all, who WOULDN'T want to take home a talking Bob Ross keychain?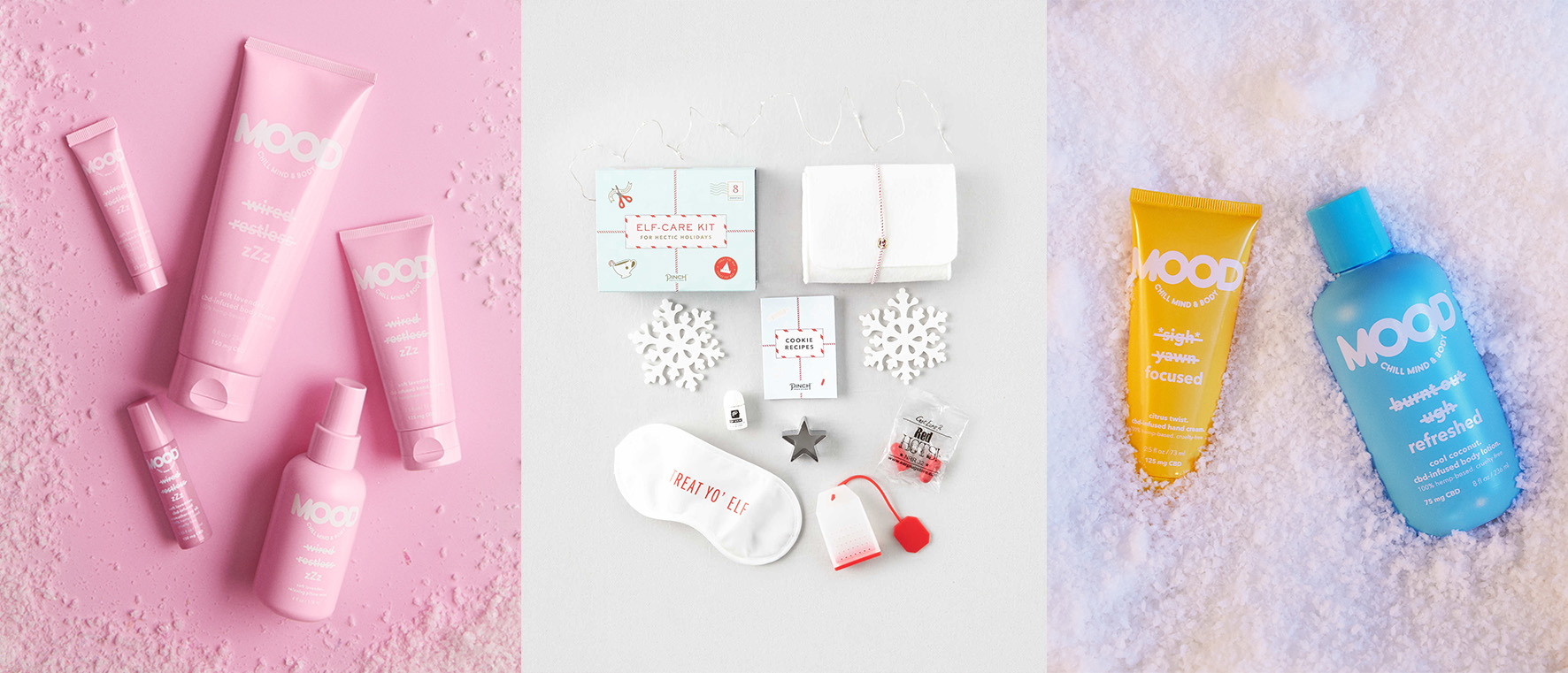 Give the gift of chill.
Share your favorite items from our Mood collection, or pick and choose a few essentials to create a personalized gift package that everyone will want. Because let's be real, we could all use a little extra chill during the holidays.