It's no secret that guys are generally pretty hard to shop for, no matter what their style or interests are. Whether you're looking for something special for a new boyfriend, an old buddy or your little brother, we're here to take some of the guesswork out of giving him what he really wants.
Start with the classics.
Socks. Underwear. PJ pants. Beanies. He always needs them, and with winter coming on strong, practical makes perfect. Look for quirky prints, bold graphics, and chunky knits in standout colors. Mix and match his favorite shades and patterns to put together a personalized care package that will keep him cozy all year long.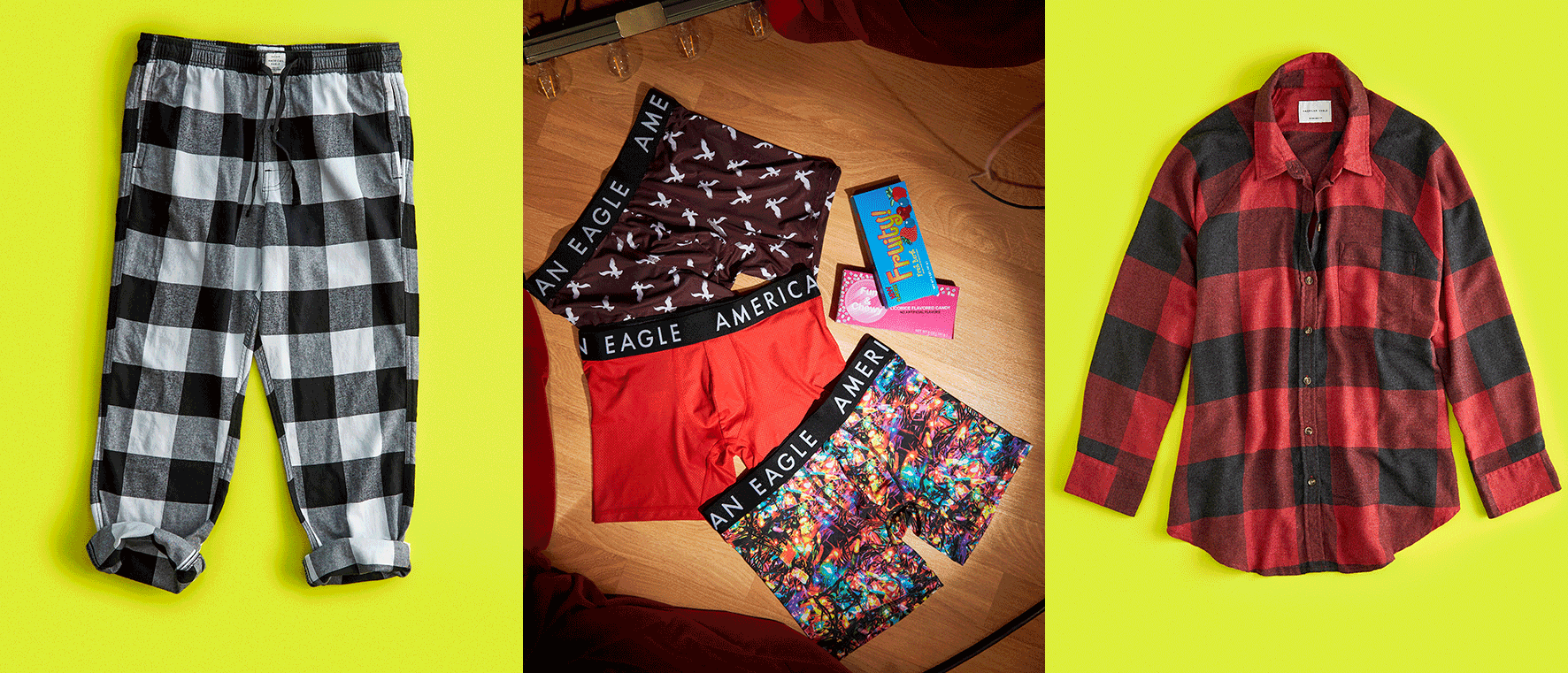 Upgrade his essentials.
There's no such thing as too many hoodies, especially when we're talking about buffalo plaid knits, performance fleece, and colorblocked Sherpa. Take his gameday look to the next level with vintage-inspired graphics from the Tailgate collection, or level up his layering game with supremely soft flannel shirts and must-have graphic tees in unexpected hues.
Go all out(erwear).
Cross everything off his wishlist with cold-weather gear he doesn't just want, but needs. We're talking everything from trapper hats and gloves to classic plaid topcoats and the latest performance-inspired puffers. Put together a matching set of a Sherpa jacket and reversible neck warmer he probably wouldn't buy for himself but will totally love.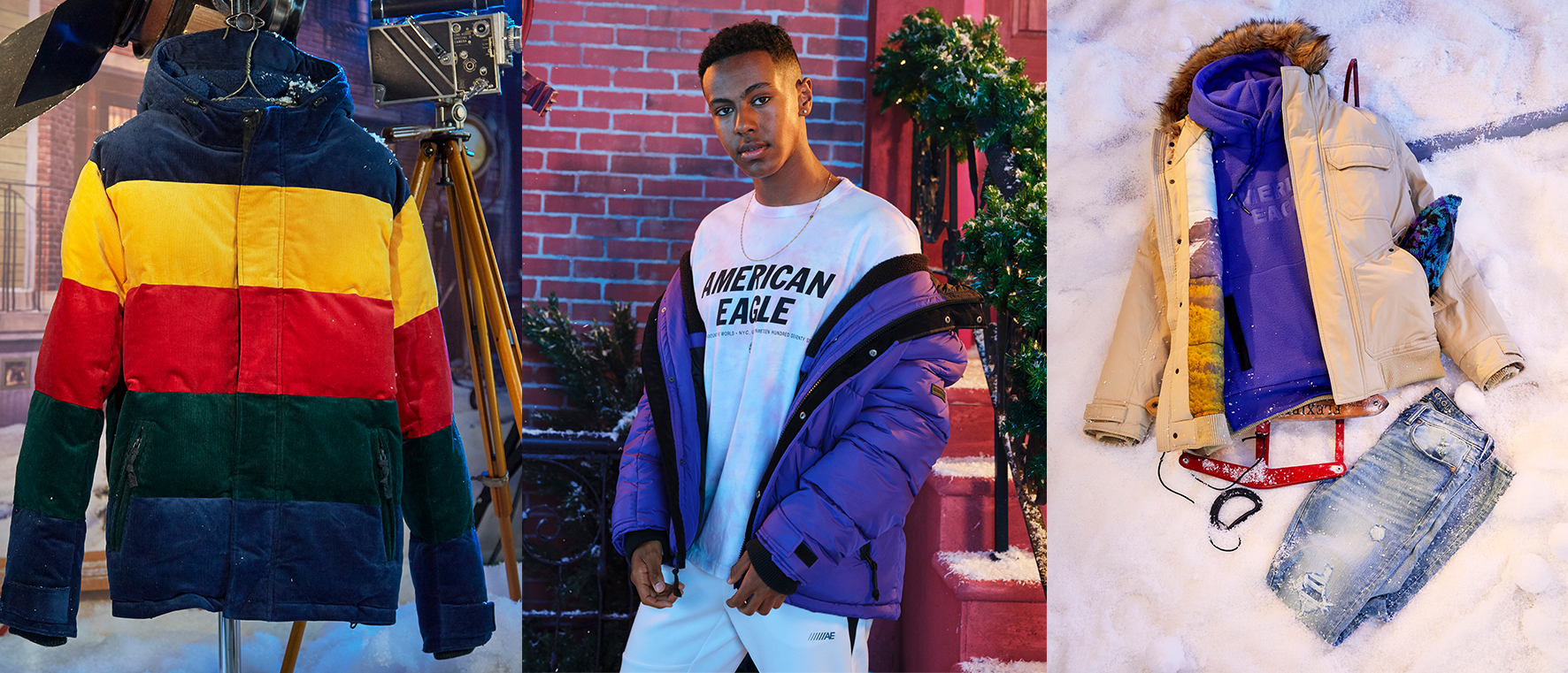 Not sure about size, address, or color? No worries. This year, you can send your gifts instantly GiftNow®, and give him the option of adjusting or even exchanging his gift… before it ships.