A great cold-weather outfit doesn't need to be complicated. Sometimes all you need is a t-shirt, your favorite pair of jeans or joggers, and an extra layer for warmth. Looking for some layering season inspiration? Check out these laid-back fall outfits, featuring your fave t-shirts and tops from American Eagle.
Outfit #1: T-Shirts on T-Shirts
What's better than one t-shirt? How 'bout two? For this look, layer a long sleeve tee under a short sleeve graphic t-shirt to make sure you're warm and comfy when temps drop. Rep what's important to you with graphic t-shirts like band tees, pop culture t-shirts, NBA t-shirts, and more.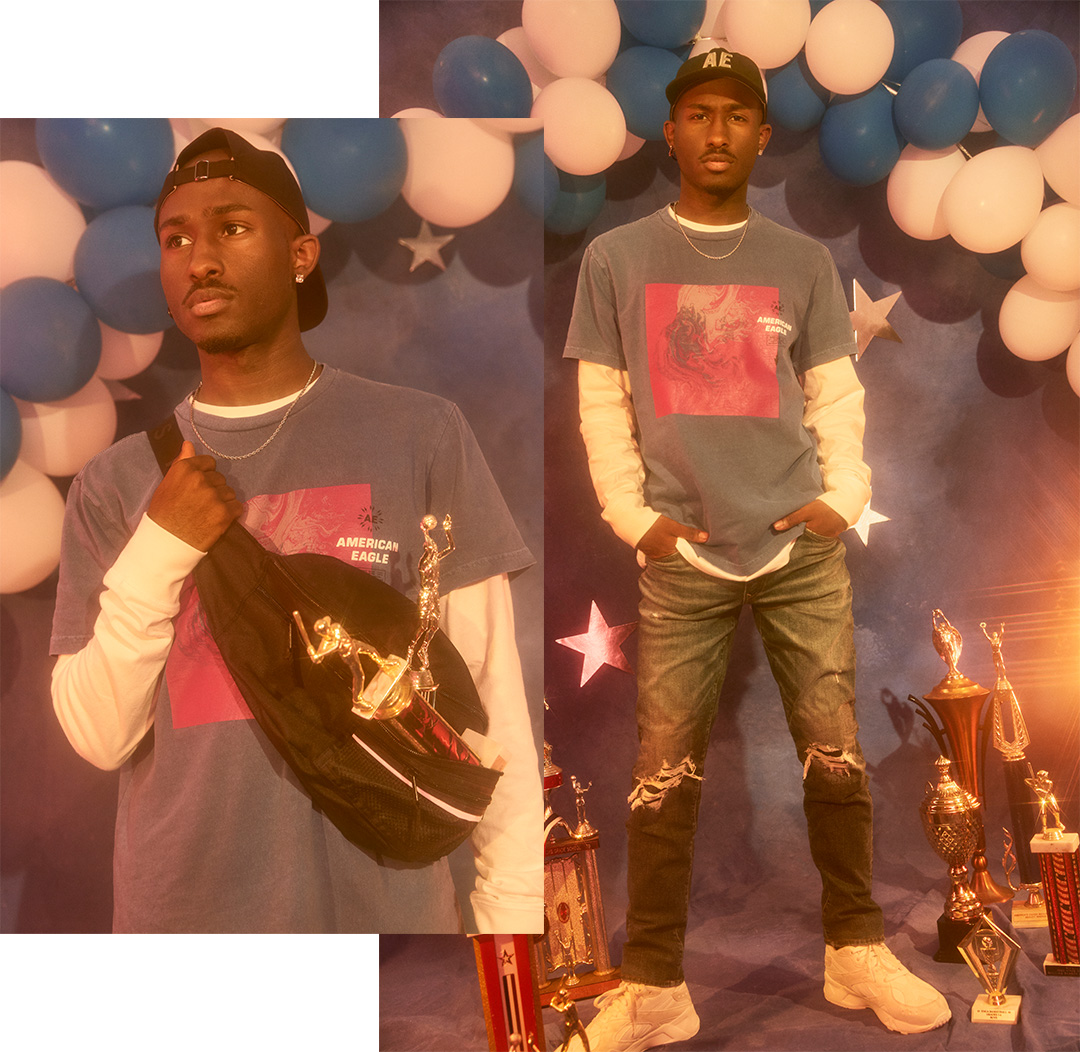 Complete the look with a baseball hat and AirFlex jeans designed with lightweight flexibility and comfort.
Outfit #2: Work Style
This outfit's all about versatility, whether you're heading to class or chilling with friends. Start with a short sleeve t-shirt in your favorite color then balance out the look with slim jeans that show off your shoes and a bright work shirt in corduroy, this season's "it" fabric, for a pop of color.

Outfit #3: Button Up Your Look
Start this look with a basic t-shirt in your favorite shade, then throw on a seriously soft flannel shirt in a complementary print for a layered look that's super-simple and comfy. Flannels are never a bad choice this time of year – make sure to keep one handy for all those bonfires, hay rides and harvest fests you're hitting up.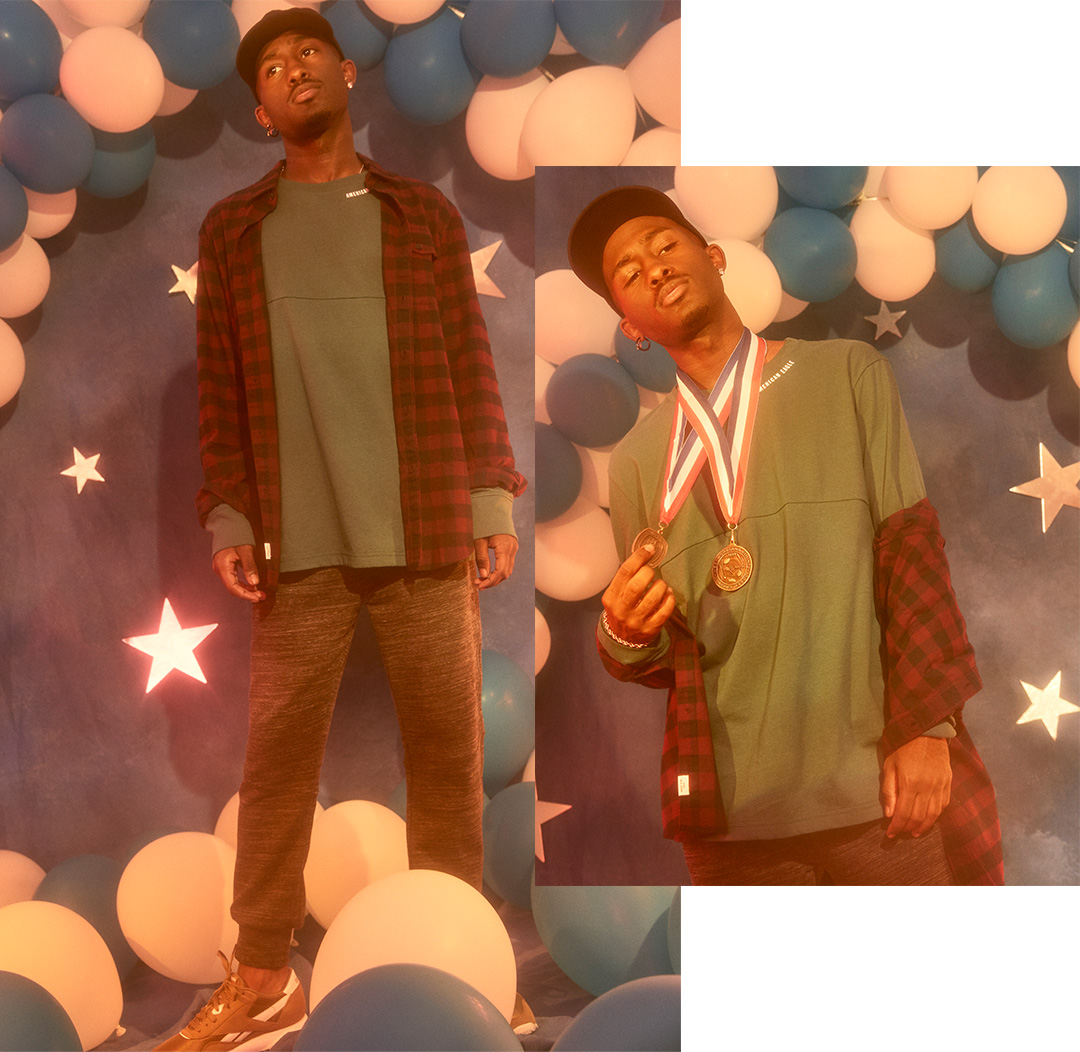 Wanna keep the comfy vibes going? Pair your tee with fleece joggers in a neutral tone. Designed with super-soft fleece and the tapered look that goes with all your sneakers, AE joggers are all about function and comfort.
---
Show us your fall outfits by tagging us on Instagram & Twitter with #AExME or #AEJeans @americaneagle and you could be featured on our site, social media, or blog!