Polo shirts, button-ups, and khaki pants are the tried-and-true staples of school uniforms, but they don't have to be boring. Start with the basics, add personal touches, and BOOM. You're ready to kickstart the school year your way.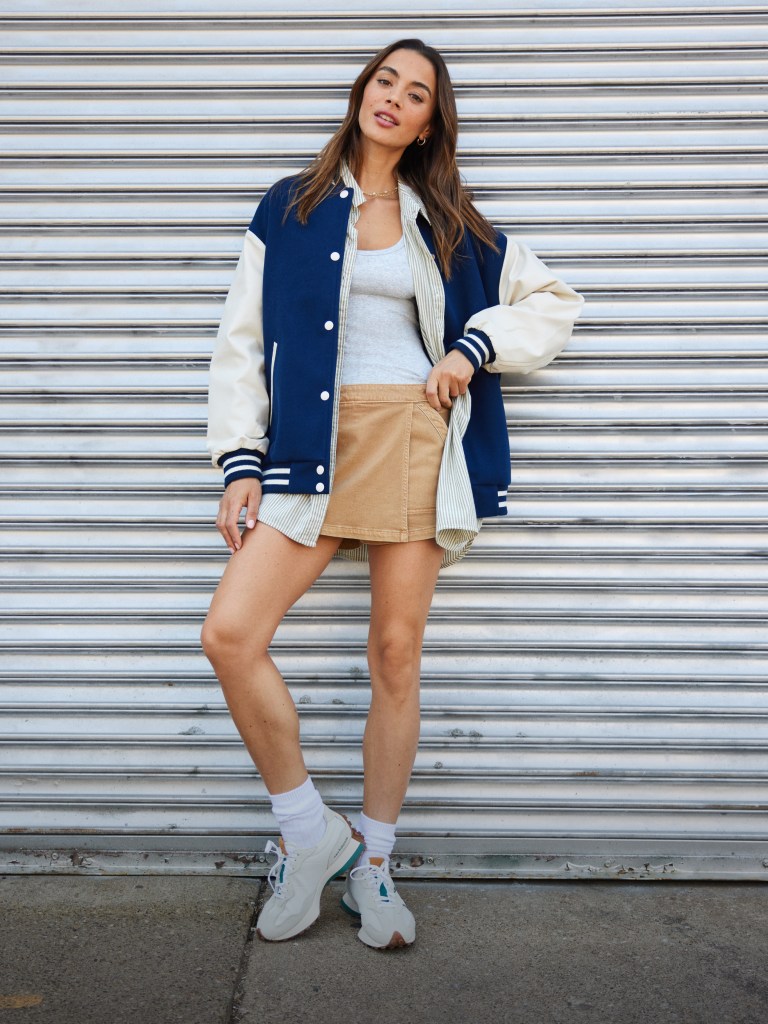 Check out AE guys' uniform clothes and the girls' uniform shop to make your school uniform more YOU this year, and check out our fave school outfits below!
Button Up Your Look with Button-Up Shirts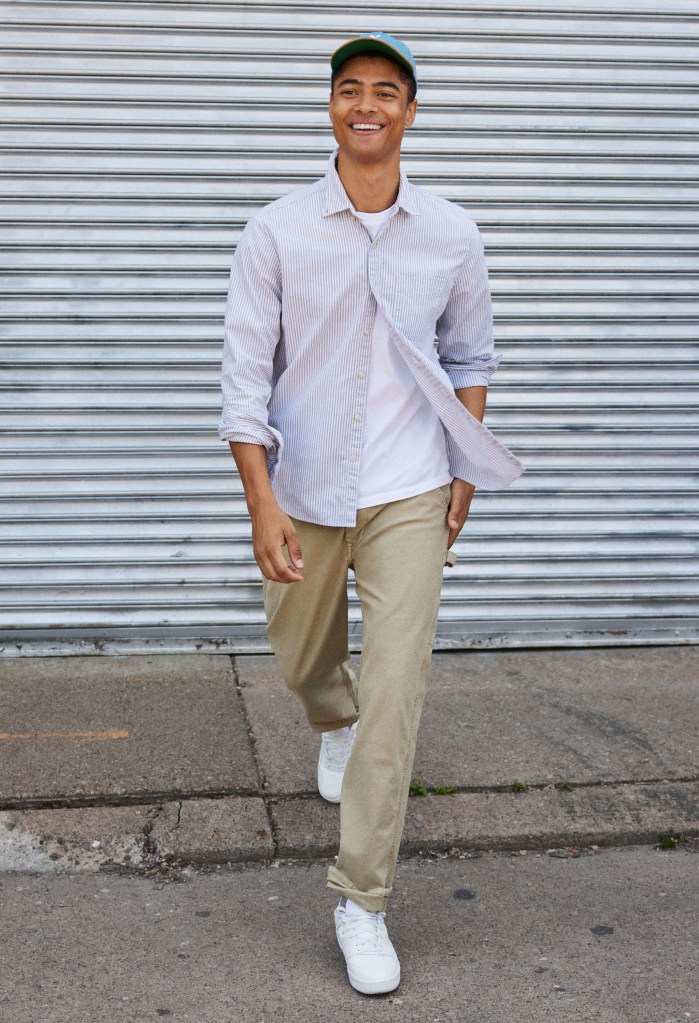 You know an on-trend look when you see one, and button-up shirts are no exception. These shirts have all the details you love – an essential collared neck, button-up front, and long sleeves you can cuff for a more casual look.
Pick short-sleeve Resort button-up shirts for an easy look, Everyday long-sleeve shirts for a classic style, and different colors and prints in super-soft fabrics that feel good year-round. And when the semester cools off as you head toward winter break, layer up in flannel shirts made for the season.
Marco? Polo Shirts.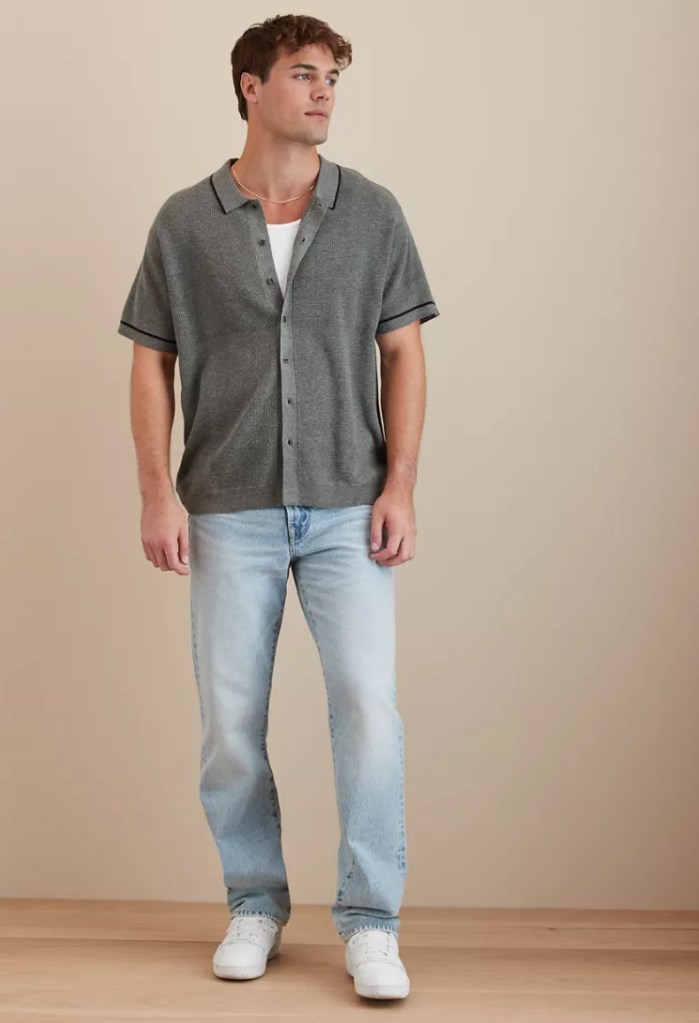 If polos make you think of middle school, think again. American Eagle polo shirts are updated with new colors and designs for a simple, classic, and on-trend look you'll love this semester.
Wear-with-anything polos and rugby shirts are just-right for all your uniform outfits, and new sweater polos and collared shirts make your school outfit as easy as can be. Just pick out your school colors and you're set! And when school's out, swap out the khaki pants for jeans that look just as good with your polos.
Khaki Pants? Chinos? Slacks?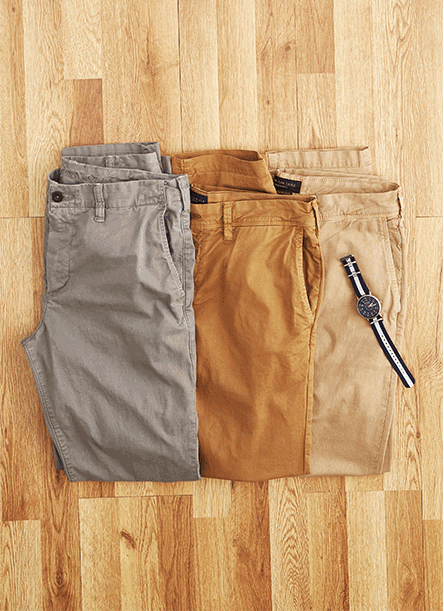 Whatever you call them, we've got 'em. American Eagle guy's khaki pants come in skinny, slim, Athletic, straight-leg, and bootcut fits so you can feel like yourself even when you're not wearing your favorite jeans and joggers.
And girl's khaki pants & uniform pants come in jegging, Curvy, skinny, Mom, bootcut, and wide-leg pants fits so you've got lots of trend-right options for every day of the week. Want to add an on-trend vibe to your school uniform? Go with khaki cargo pants in cool colors and with must-have pockets.
School Pants in Rich Washes & New Colors
No matter what your day brings, you can level up your look with school pants in colors and fits you love. Choose from darker colors to lighter khaki tones, black pants and navy blue slacks. Then roll up the hems to show off your shoes, throw on a belt, or tuck in your shirt to put your spin on your uniform style.
Bring Your School Spirit in Dresses & Skirts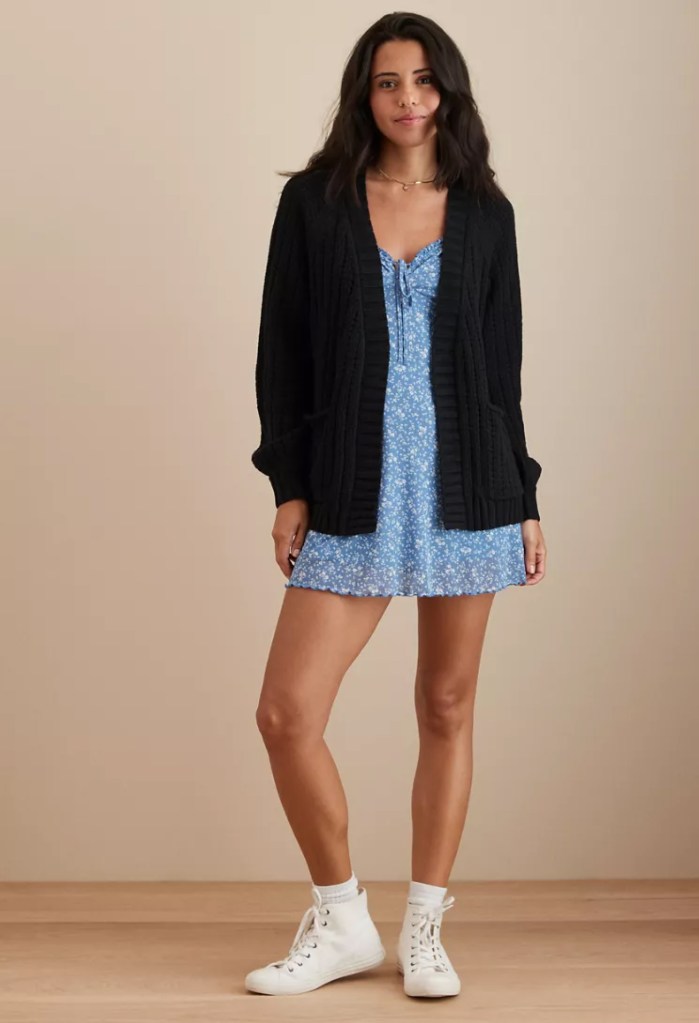 Get all dressed up for your next class presentation or mock trial with new dresses and skirts in uniform-approved colors and styles. Choose longer length dresses and add a comfy cardigan when temps drop in the fall semester, then shed the layers with skirts and oversized button-up shirts in the spring.
From plaid skirts to khaki, cargo to denim, we've got you covered this school year.
A+ School Accessories
Another easy way to personalize your school uniform? Adding easy accessories you love. Guys, freshen up your look with a baseball cap, watch, and a pair of glasses made for class and beyond. And girls, add a scrunchie, printed backpack, and some colorful school supplies and you're set.
And just like that, you've achieved A+ style for the school year.
Show us your school uniform outfits by tagging @americaneagle #AEJeans for a chance to be featured on our Instagram, Twitter, ae.com, and more!