Each month, a new limited-run trend collection. Just for you.
Every month, we're dropping a NEW limited-run AE Studio collection featuring of-the-moment trends you know you wanna try. This month's release – Endless Summer – is all about chasing the sun in chill, easygoing styles that keep that "bare toes, warm sand" feeling going all year round.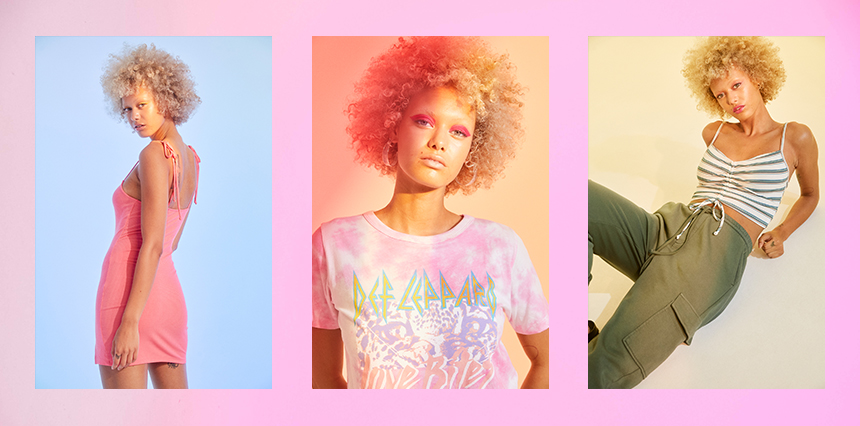 Summery Silhouettes
Life's too short for boring outfits. Go for the unexpected with flare pants in vibrant prints, bike shorts with sweet lace trim, bodycon skirts and dresses, and tops with open backs, high-low hems, and twisted and tied details that catch the sea breeze – or, you know, the regular breeze.
Fun Prints & Mellow Hues
The Endless Summer collection features collect-them-all styles in mix-and-match rainbow shades like mellow coral, tangerine, fuchsia rose, and dusty indigo, plus prints for your next great escape: leopard, snake, camo, and tie-dye EVERYTHING, including flare pants, a jumpsuit (iconic!), and cropped tees and camis.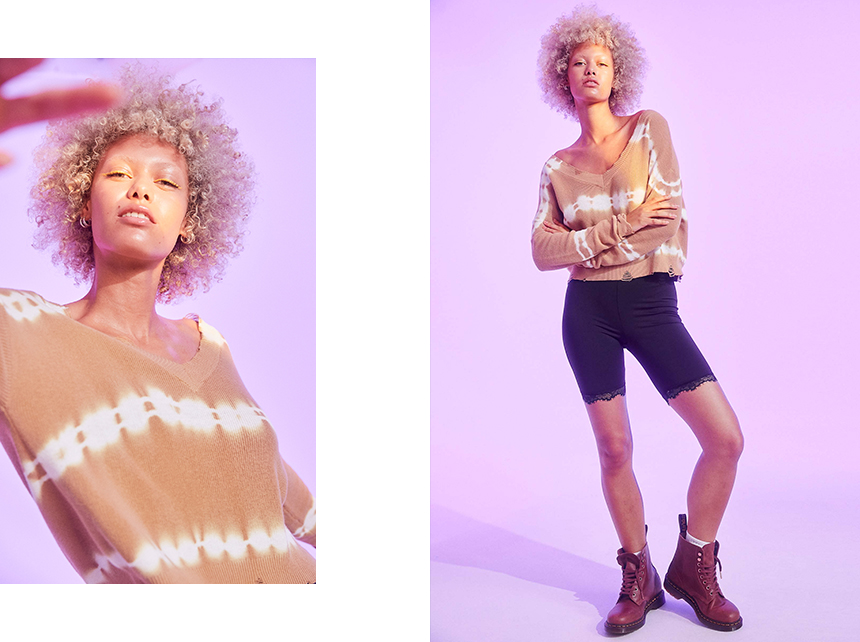 Comfy Knit Fabrics
Breathe in. Breathe out. These soft, airy knits – including lightweight pointelle cotton – are as relaxed as you. The collection also includes your new fave fabric: cupro, which is luxe, breathable, and drapes like silk but is way more eco-friendly plus machine-washable. Yeah, we gotchu.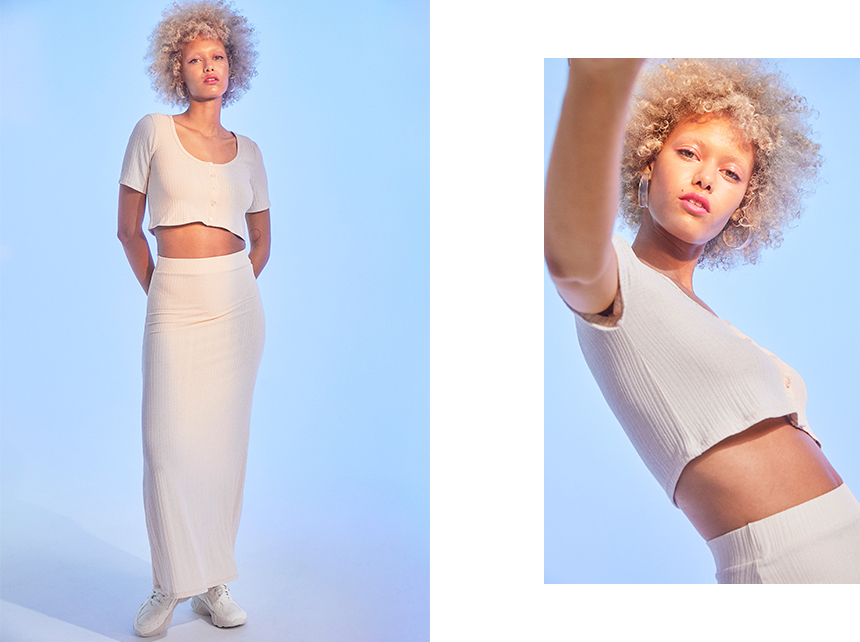 Throwback Accessories
Top off your ethereal look with delicate hoops, comfy sneakers or sandals, and a scrunchie (or three) for the ultimate in low-key style that says "summer is a state of mind."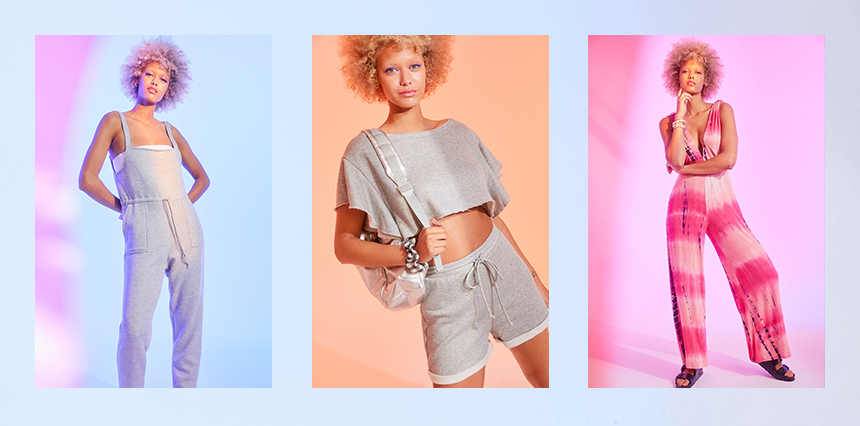 Show us your AE Studio Endless Summer outfits on Instagram & Twitter with #AExME @americaneagle, and you could be featured on our site, blog, or social media!